It's Saturday morning, 8am and Prague is slowly waking up while there is already a hustle in Café Louvre. Organizers of the Czech Aeropress Championship are setting up grinders, preparing the stage and welcoming 48 participants who came from every corner of the Czech Republic (and Slovakia) to show how good they can press.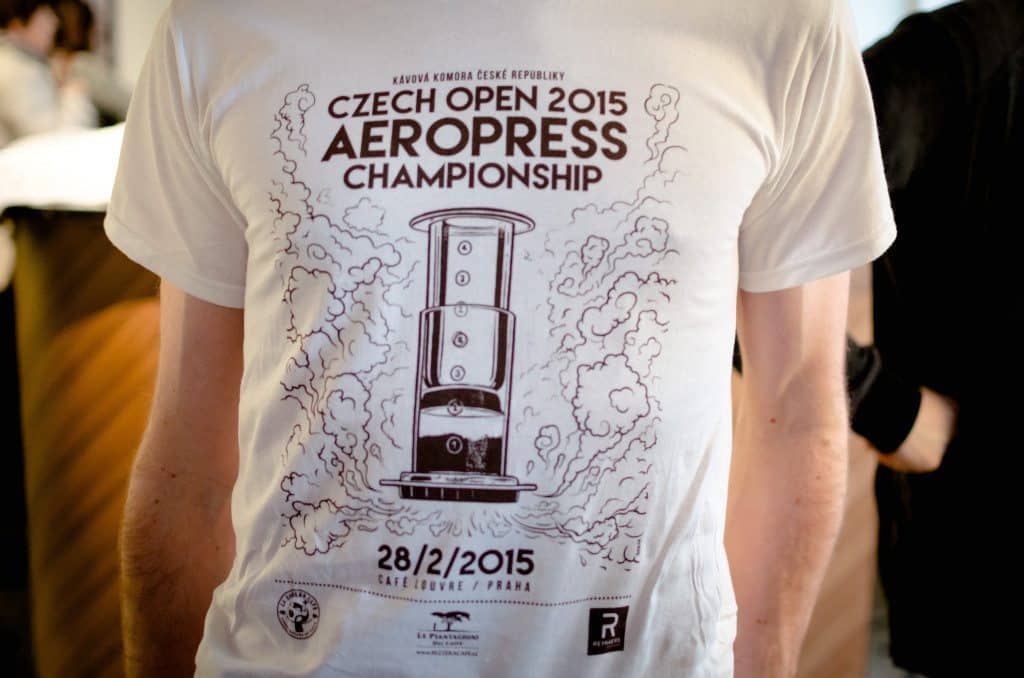 Preparation time was on and we could adjust our recipes based on the final roast of coffees. Each round has its own coffee and we were starting with truly challenging one – dark roasted Peruvian coffee. That was followed by Colombia Cafesur #4 roasted by Kavárna Pražírna. Last one was Burundi Kinyovu roasted by La Bohéme Cafe and it was used for the third round and also finals.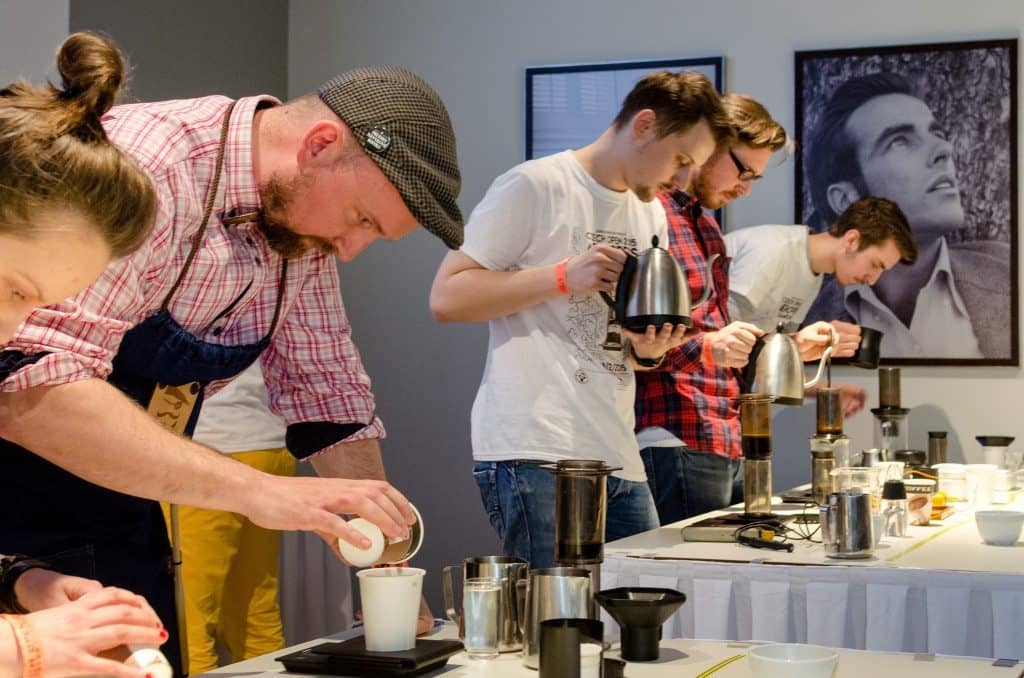 Competitor who found the best recipes for all of these coffees was Jiri Sládek from Prague's Brewbar followed by Robert Palik from Banská Bystrica's Leroy Bar & Café and Viktor Stefancik from Prešov's NICO CAFFÉ.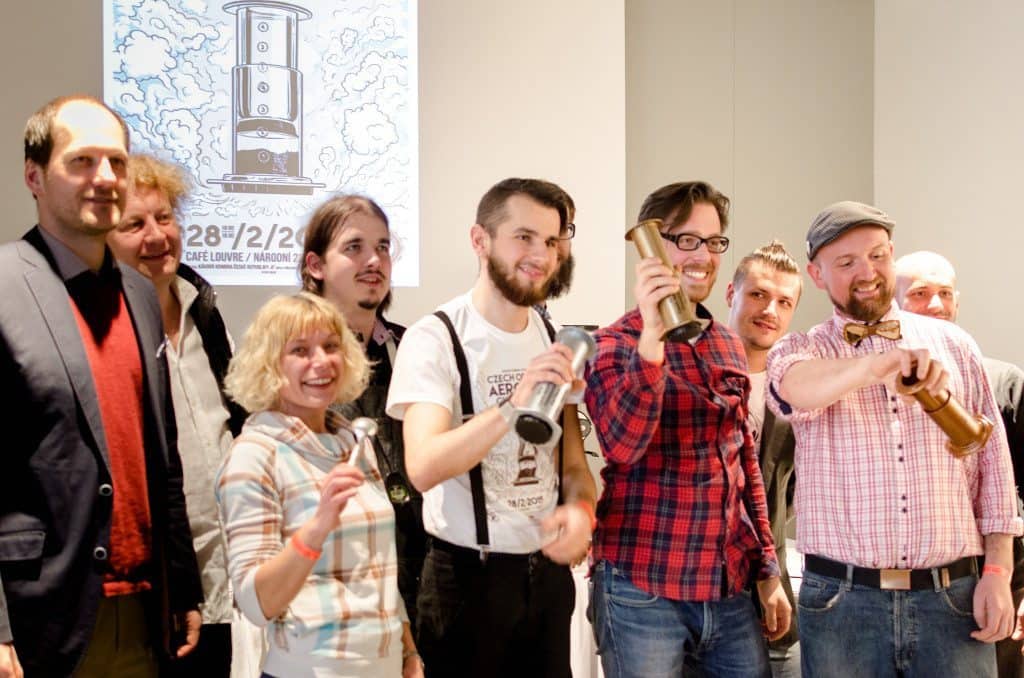 Jiri defeated his colleague from Brewbar, Radek Skopal, in the second round but together they have recently succeeded in a crowdsourcing campaign for their new grinder – Mahlkoening EK43. It's still pretty expensive grinder for most of Czech cafés but Brewbar's team believes it will help them serve even better coffee. If you are in Prague, you should definitely stop by every Saturday at Náplavka Market.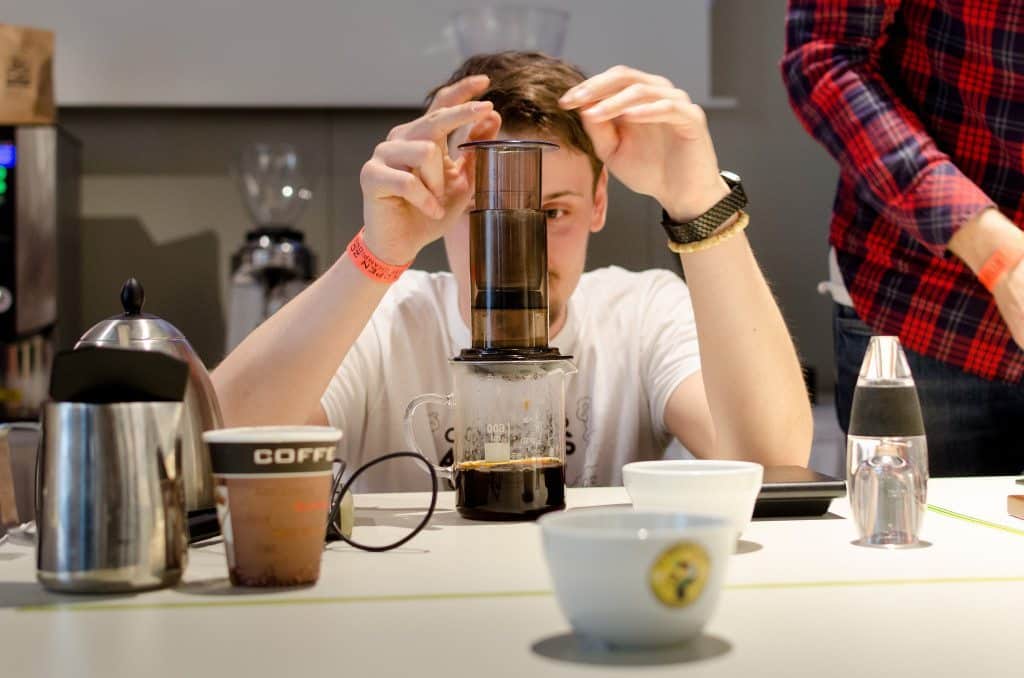 Jiri's winning recipe:
– 17,5 grams of coffee
– 140 grams of water at 95°C
– Aiming for extraction 21% (adjusting water and grind size accordingly)

– Preheat Aeropress
– Fill with 40 grams of water, stir well and bloom for 30 seconds (non-inverted)
– Fill the remaining 100 grams of water and quickly cap the plunger
– At 1:30 carefully break the crust (if created) and press extremely slowly
– Add 90 grams of water at approximately 80°C
– Stir rigorously, cool it down or decant (if needed) and serve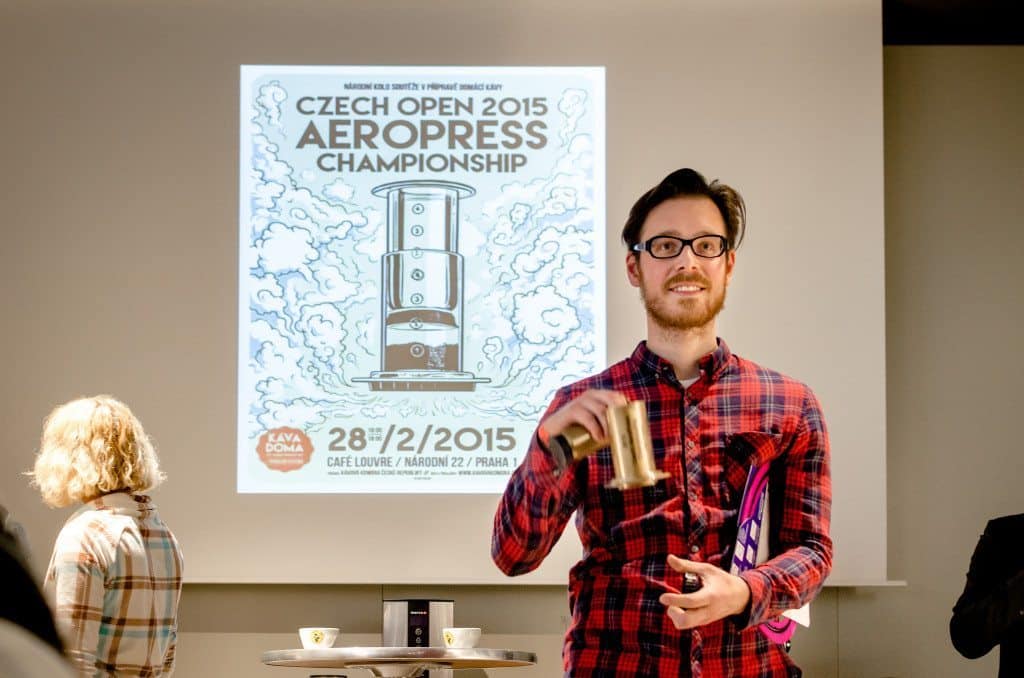 Good luck in Seattle!