Asking Jamie Oliver for a cocktail bar recommendation when in London, chances are high you might be directed to the American Bar at Hotel Savoy. In the skilled team behind the bar works – next to the world famous Erik Lorincz his Slovak colleague Martin Hudak. Martin understands all about cocktails as well as coffee as he has already proved it back in 2014 in Melbourne, Australia where he scored second at World Coffee in Good Spirits.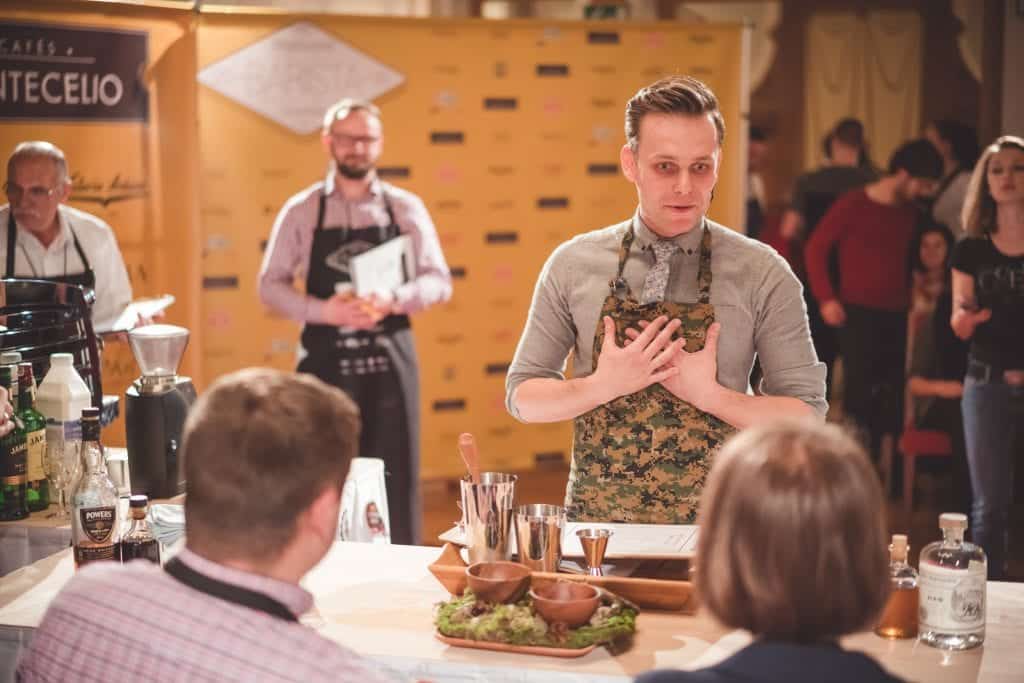 Martin who decided to compete again this year kindly discussed with us his winning recipes from the home-field Championship that took place in Nitra, 28 & 29 November 2015. Now he is getting ready for China since he is aiming for the highest position in the category Coffee in Good Spirits.
Signature Drink: Terroir – Forest
Martin started with the signature drink and took the judges for a walk in a forest. He used Kenyan Githiga AB roasted by Richard Shannon of Workshop Coffee, London, UK. Martin wearing an army-style apron mixed a double espresso with 10ml of St. George Terroir Gin from California, 10ml of Wildberry Syrup and 15ml of Grand Marnier Infused with pine needles from Kent. "It is like walking in a deep cold forest where you can smell its aroma and taste the wild nature," Martin described the sensation when drinking the Terroir – Forest drink.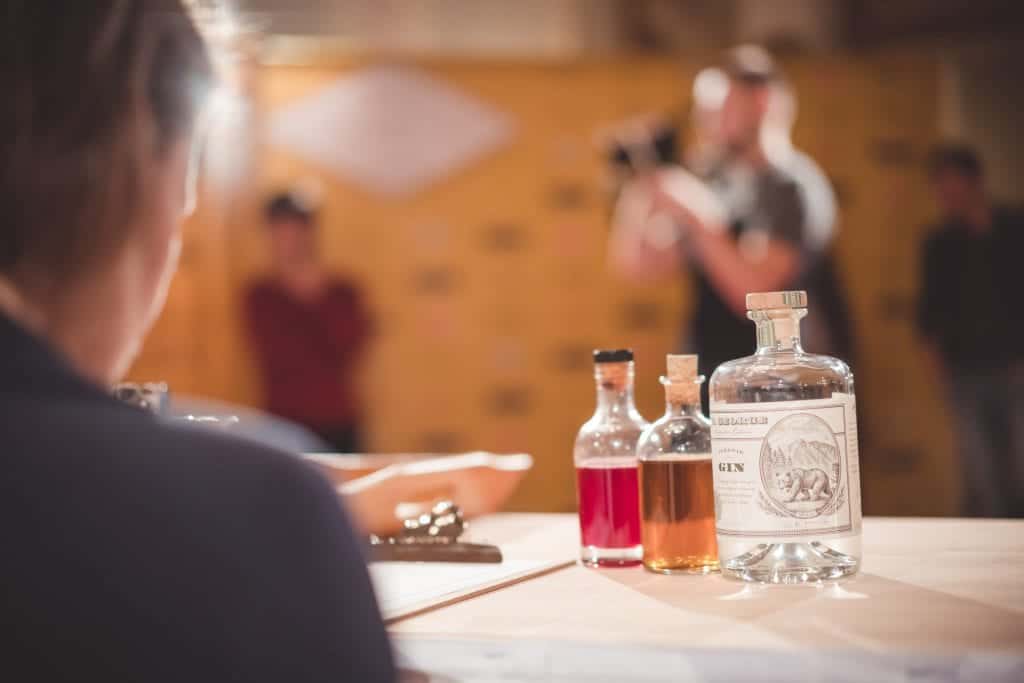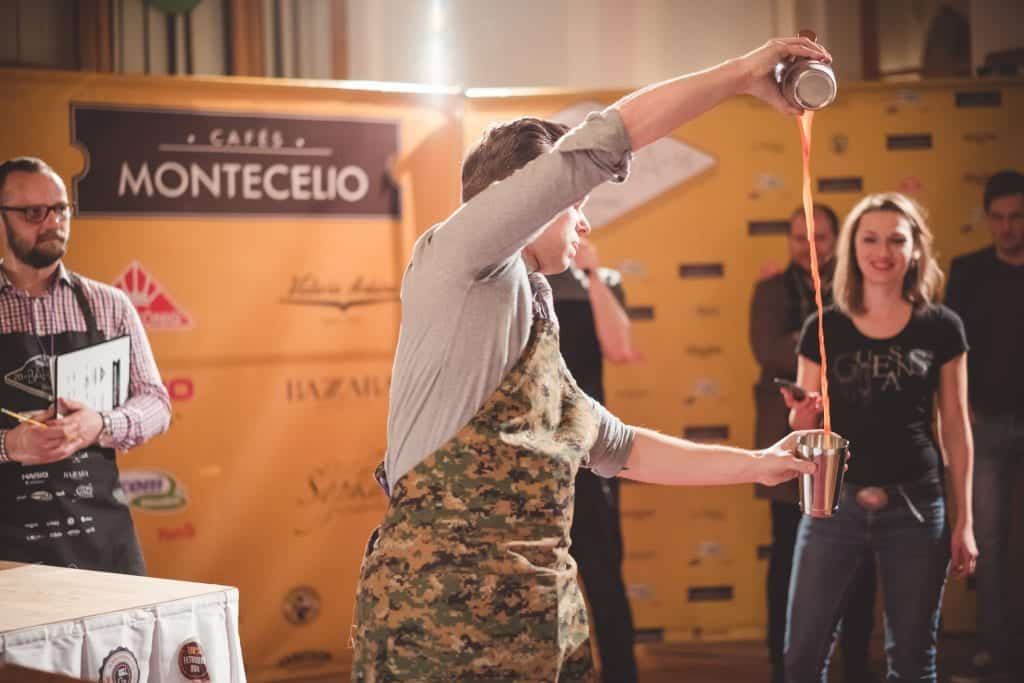 Instead of shaking or stirring he used an old technique called throwing. "It's a forgotten style where you aerate and cool the liquid down by throwing it between two vessels and one of them is filled up with ice. It's very hard not to spill the drink in the process and to keep your hands steady but once you know the trick you can become a master."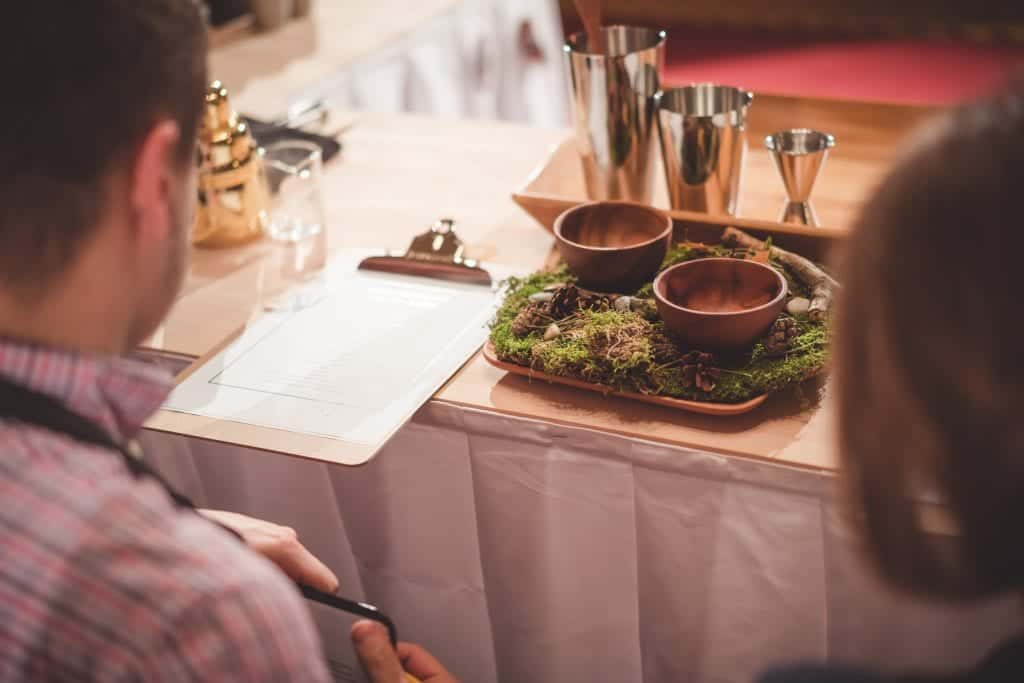 Irish Coffee: Terroir – Home
After the walk it is time to come home where your family gathers round and prepares something for everyone to warm up. Irish coffee called Terroir – Home is then served in Hudak's presentation as second. As a base he chose coffee from Nicaragua roasted by Dale Harris of Has Bean, Stafford, UK. It is a naturally processed Yellow Pacamara variety and the description on the label promises: "… a real Mojito of coffee: clean, crisp and refreshing with hints of lime and a slight minty edge." Martin combines that with 40 ml of 12 Year Old Powers John's Lane Release whiskey and 20 ml of Molasses Sugar Syrup. Double cream for this Irish coffee comes from Debic, Belgium.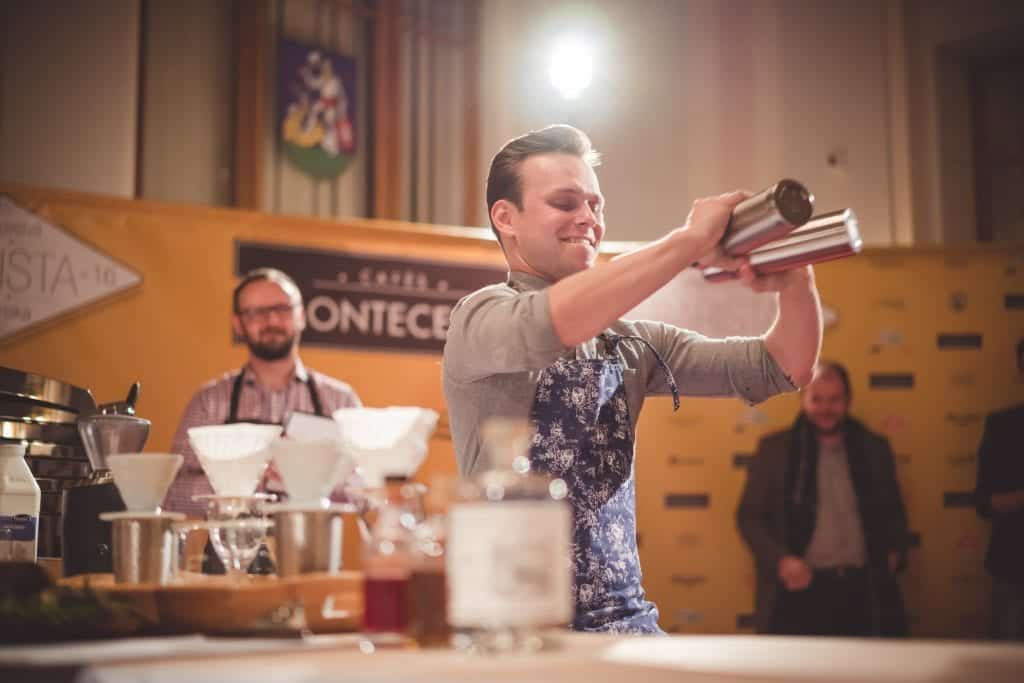 Martin and his coach Jeremy Challender from London's Prufrock Coffee could call their technique a shake-over. They created this technique believing it has not been used before. "We found great results when avoiding classic blooming [of coffee grounds] and instead shaked it in a thermo flask," explains Slovak barista and bartender. They did it together with the whiskey and the sugar syrup and then simply poured it all over a V60 paper filter straight into an Irish coffee glass.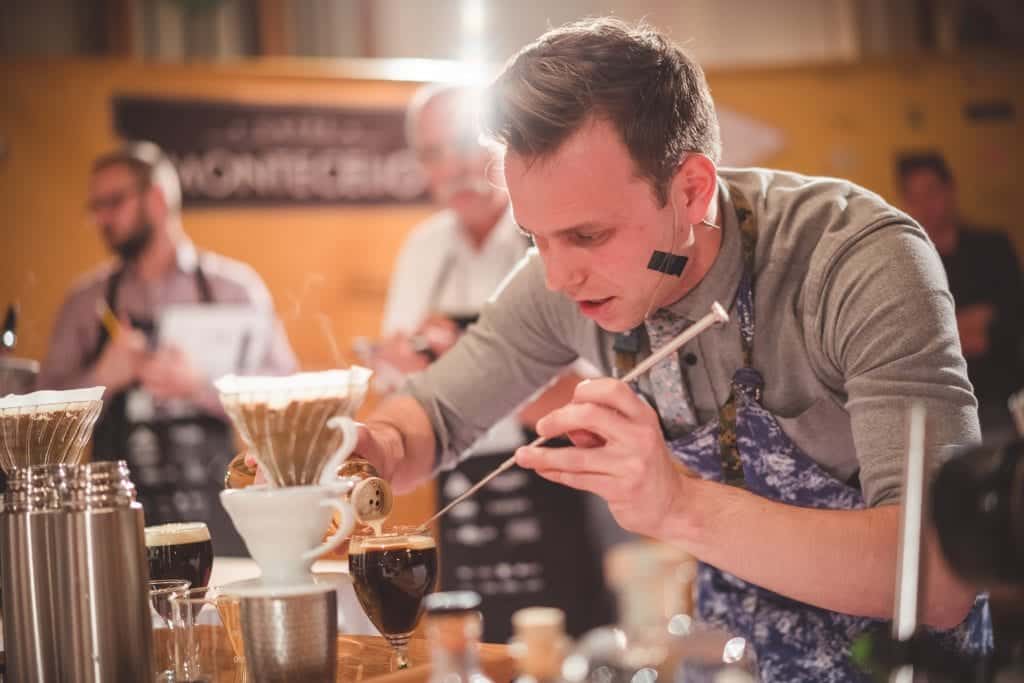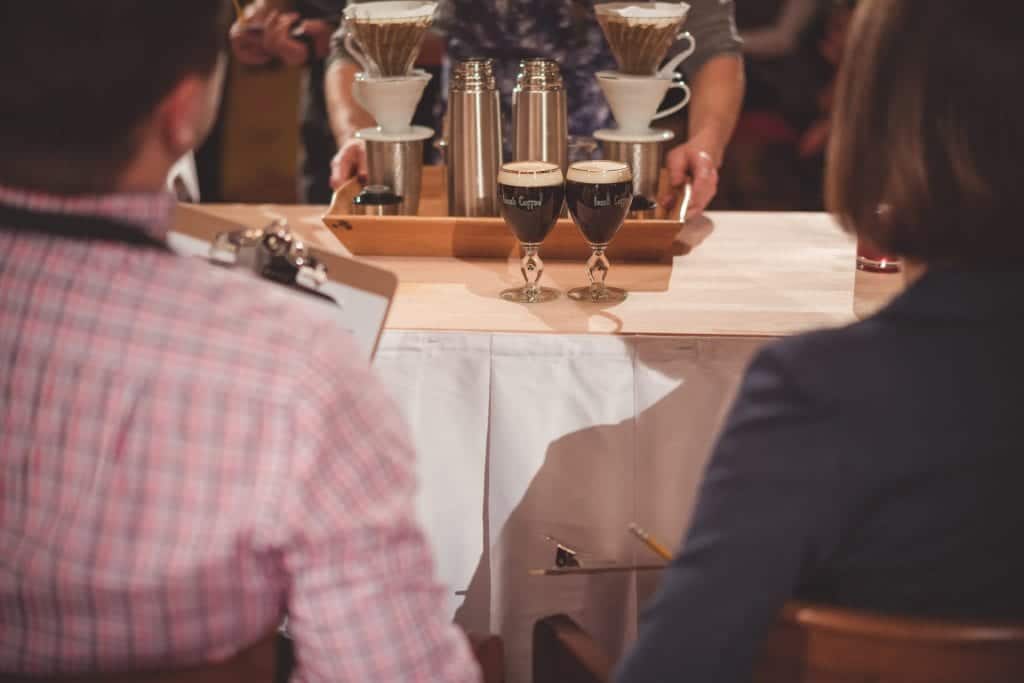 What is it like to drink the Terroir – Home? "Imagine a warm cosy sofa, a fireplace and a cake from your grandma with the taste and aroma of honey comb, cranberries and cream," says Martin during his performance.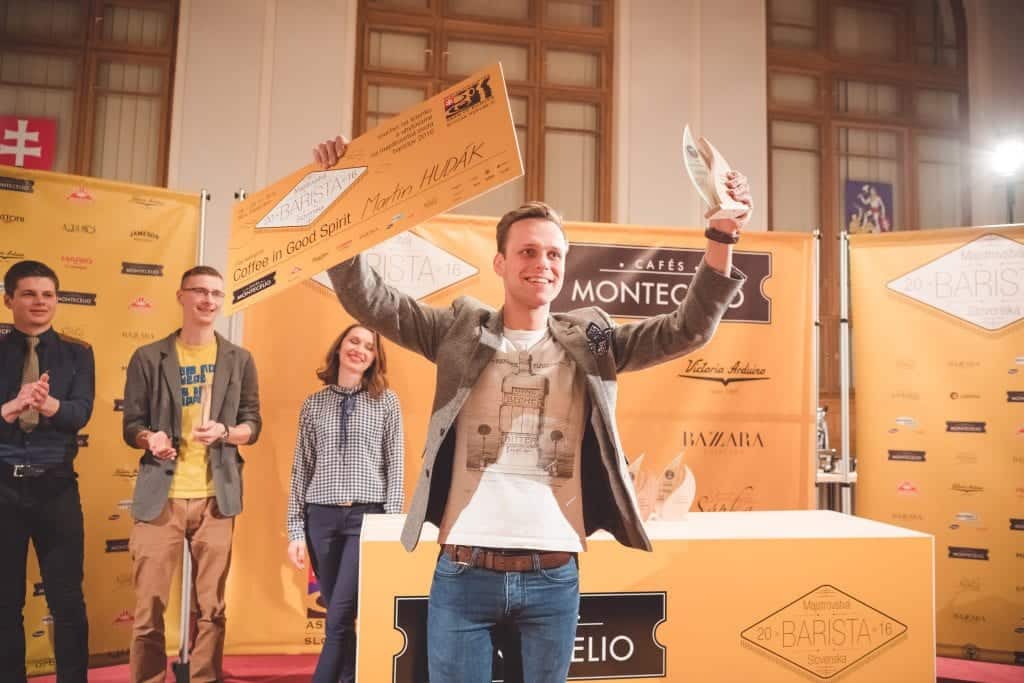 2016 World Coffee in Good Spirits Championship will take place from 29 March to 1 April in Shanghai, China. We wish Martin Hudak and the rest of the competitors good luck with the preparations.
All photos were taken by Ondrej Bobek/SCAE Slovakia. Thank you!