Who of you as a kid didn't dream of working in a chocolate factory? Well, our next Barista Stories hero – Néora Shwartz lives this dream and helps to run her family's artisan chocolate factory – Au Fil Des Sens in Antony, right around the corner from the French capital.
Néora is an unquestionable Queen of Latte Art in France snatching the title of the Champion both in 2022 and 2023 and is currently preparing for the World Latte Art Championship that will happen in a month in Taipei, Taiwan.
As Néora encourages us to enjoy the moment, we hope you will enjoy every bit of this inspiring Barista Story!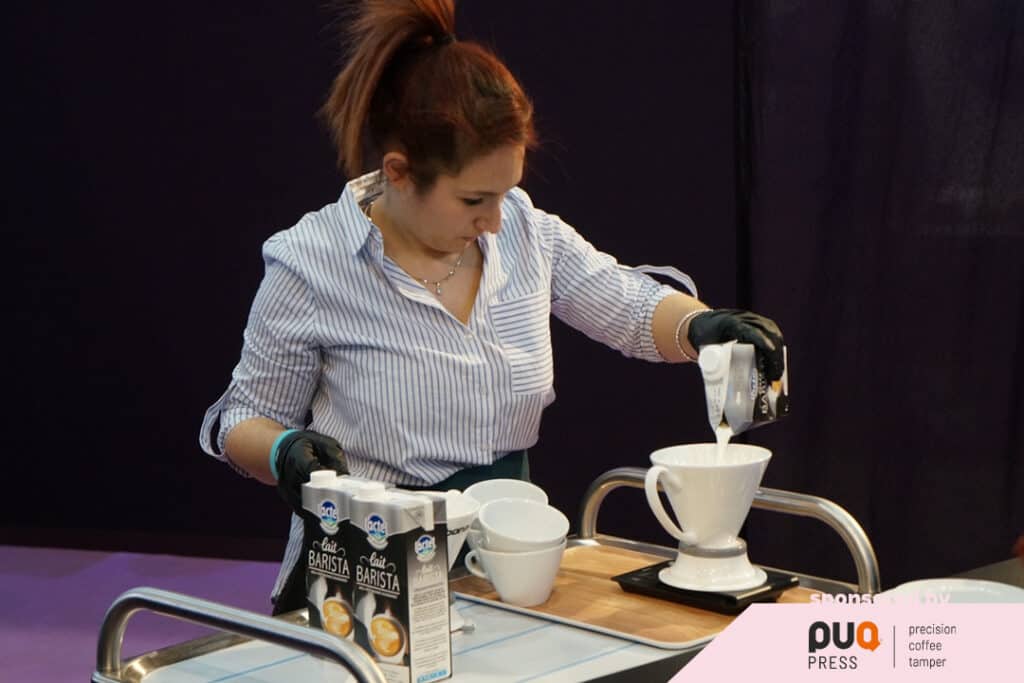 Néora, what is your first memory of coffee? 
Well, I think it was during my studies. You know when it's 6 or 7 o'clock and you need to drink a coffee just before going to classes that will last all day long… But it was not a good coffee at all!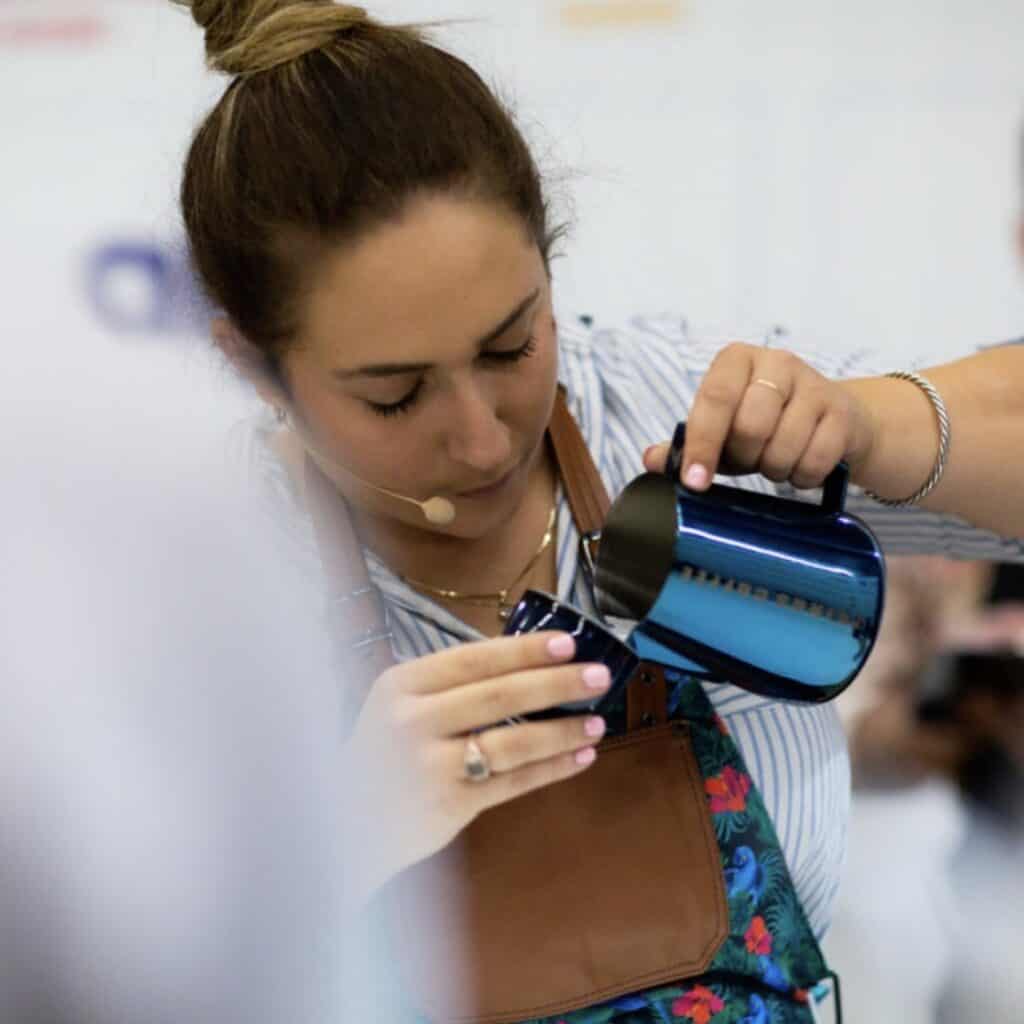 ​​​​​​What inspired you to pursue a career in the coffee industry, and how did you get started? What did you do before coffee?
Well, I started in the coffee industry in 2015. Me and my family wanted to create a place where we could find good coffee, homemade baked goods and chocolate. Finally, we did only coffee and pastries and realized that people wanted to know more about coffee and that they loved spending time in a place where everybody could enjoy a coffee with friends and kids. Since that moment I decided to improve myself and continue to show what we can do with coffee beans! Before that, I was a student in a business school in order to help companies develop and design products.
Tell us a bit about the place you work at. What is your role there?
I'm working in my family chocolate factory Au Fil Des Sens in Antony, right next to Paris. So I'm making chocolate, selling it, choosing packaging and in fact managing the shop.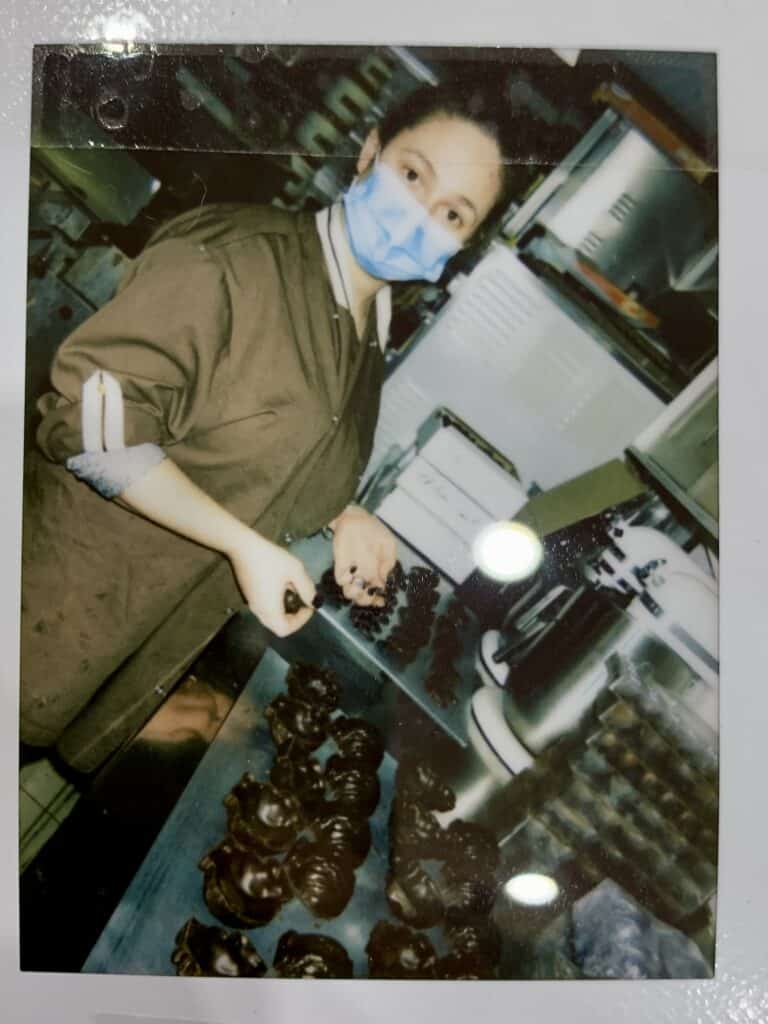 What kind of experience do you want your customers to have when they visit you at your place?
As I said I wanted people to feel comfortable with coffee, so they can enjoy it and be in the moment. I also really like that they can discover new tastes and facts about coffee! 
How do you stay motivated and inspired to keep improving your coffee-making skills?
I always want to improve myself so I don't have the choice: learning and training all the time!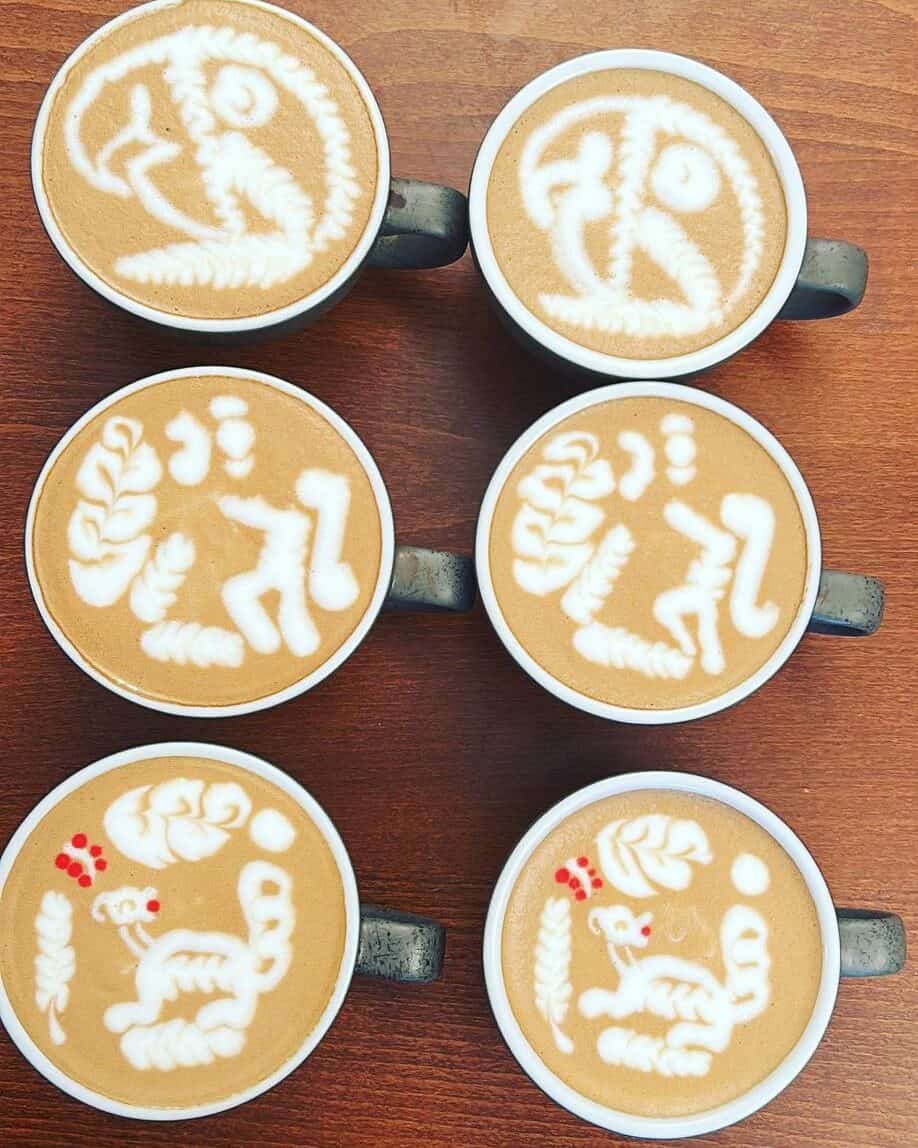 You have some amazing achievements in the championships. Can you tell us more about them? 
Ahah sure! I won the French latte art championships in 2022 and in 2023. My main objective was to win at least one time! I won two times so that's so, so amazing! 
How do you feel about competing on the World Stage?
I've not been on the world stage for the moment and it's coming in November so… I feel excited and at the same time very stressed! I know I'm lucky to have the opportunity to show my skills and to meet all the other competitors who are amazing. I'm getting ready because it's coming very soon so… hope everything will be good!
What is it about Latte Art that it's so compelling to you?
Many people think that doing latte art is just drawing something on the milk. But I think it's more than that. If you have an excellent coffee with milk but the cup doesn't look good, you won't feel happy to drink it. But if the coffee tastes good and the cup is super cool then you will enjoy it more. Just like when you go to a restaurant. Same thing! So by doing latte art, you create something special for your guest, he feels happy and enjoys the fact that he will have a unique cup made just for him.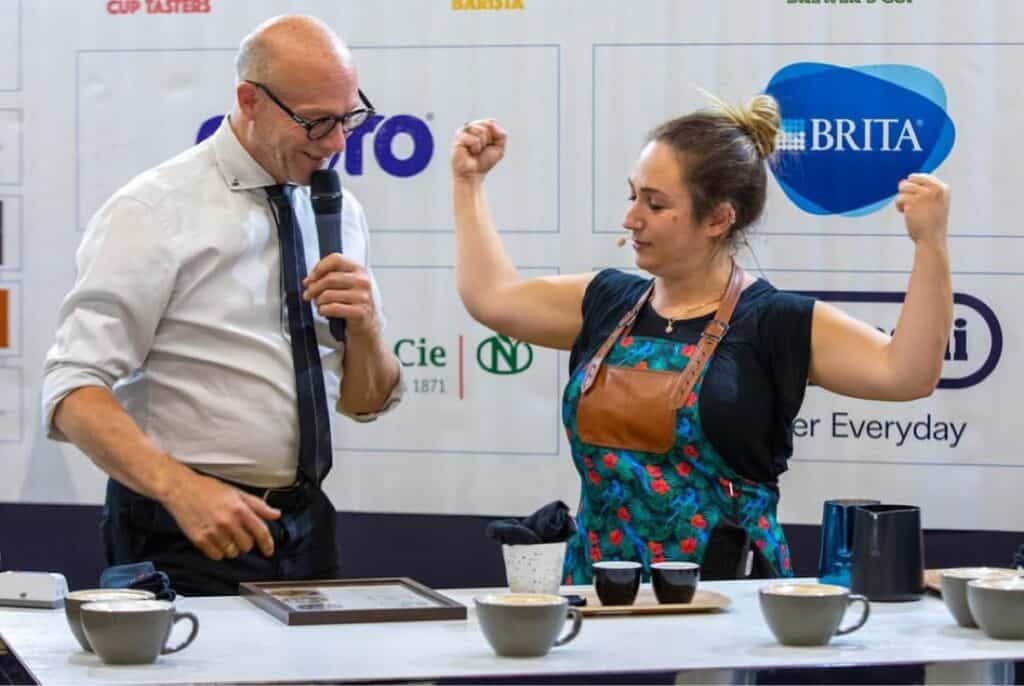 What is in your opinion the most important thing to have in mind when you start to compete in coffee championships
Hmm… I guess you have to enjoy the moment. It's the most important thing when you are on stage. Judges will see that and you will feel more comfortable. Of course, it's important to keep in mind that you are ready and you wanna show your skills, and that of course you can win!
What coffee challenges are you looking forward to? Any new projects or collaborations?
I wish one day I could open again my own coffee shop! Challenges will come, and it's great to never know what will happen next! 

Quick Fire Questions for Néora Shwartz:
Would you serve filter coffee with milk if asked for it?
No.
Do you ever take sugar with your coffee?
No.
Espresso or Filter coffee?
Filter!
Do you aim for Sweetness, Acidity, or Body?
Sweetness.
Milky or Black?
 Depends. Milky after lunch, black before.
Slurp or Spit?
Slurp.
Favourite piece of barista equipment?
Milk jug of course!