Meet Lucio Alva de Rivero, a passionate coffee professional with over 15 years of experience in the industry. Originally from Lima, Perú, Lucio now resides in Valencia, Spain. He is the Co-creator, Head Barista and Brewer at BEAT Brew Bar.
Lucio's journey into the world of coffee began in Sydney, Australia, where he stumbled upon his first specialty coffee shop and was immediately drawn to the art of it. Lucio ground his skills and developed a deep appreciation for the coffee culture. He further expanded his knowledge by visiting various specialty coffee shops, local roasters, and attending coffee events.
Lucio's love for coffee took him back to his home country of Perú where he travelled to coffee plantations. He gained a new level of appreciation for specialty coffee which he can share with his cafe guests in Valencia. With his extensive experience, passion, and dedication to the craft, Lucio is an incredible advocate for specialty coffee having an impact way beyond his local community.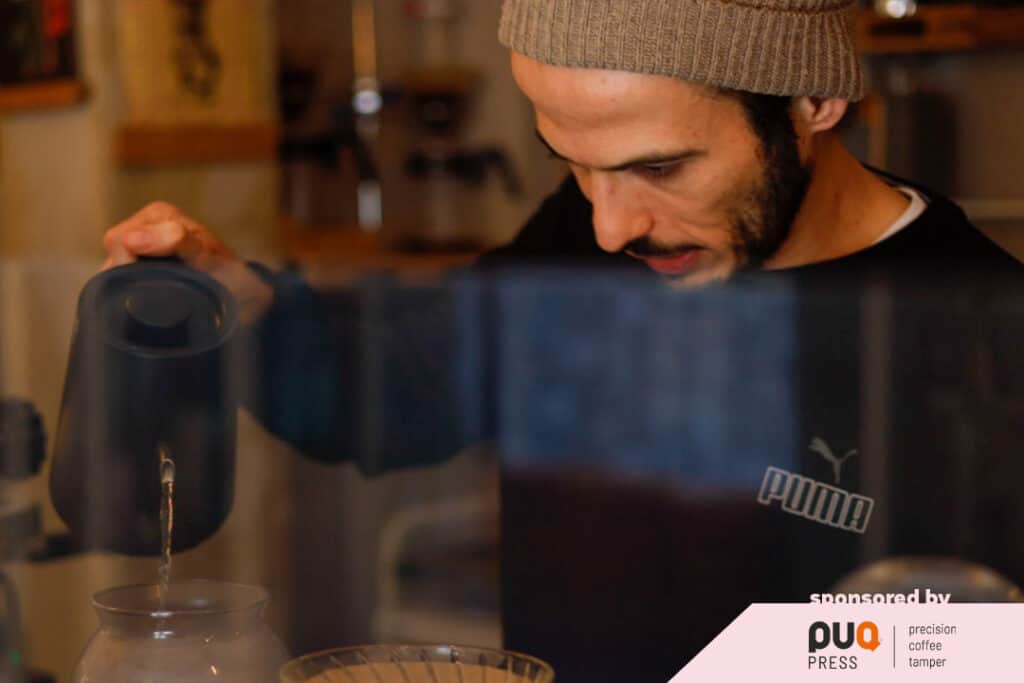 Lucio, what is your first memory of coffee? 
I had my first real cup of coffee when I was 16 years old at a typical local cafe in the centre of Lima. It is common to find there traditional Peruvian coffee. A slow drip brew made with a coffee maker. It was created by adapting the Caffettiera Napoletana that we inherited back in the day.
​​What inspired you to pursue a career in the coffee industry, and how did you get started? What did you do before coffee?
I moved to Sydney, Australia in 2008 to study Tourism and learn about different world cultures. It became home for the next 10 years. I came across my first specialty coffee shop in this vibrant city. Everything happening behind the espresso machine got my attention straight away. I wanted to learn everything about making coffee in that machine, and so I did.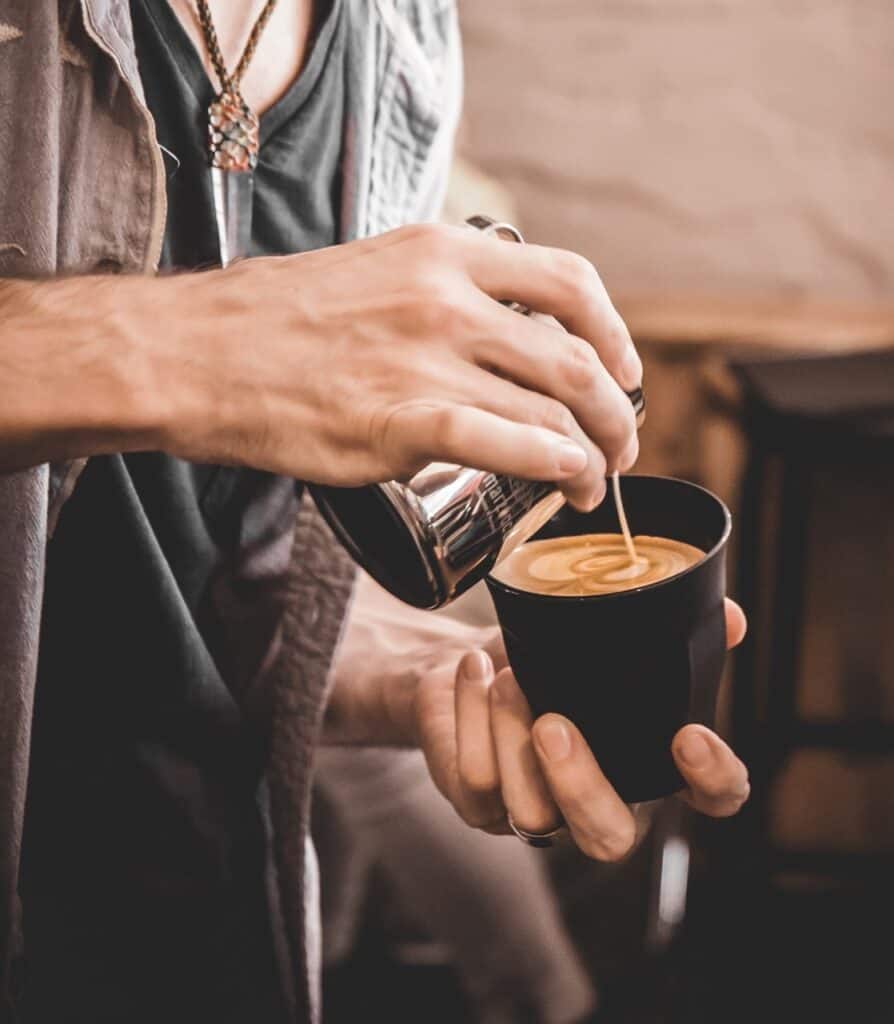 The first workplace was a tiny but very busy coffee shop in the city centre. The first coffee training goals were achieved here, from grinding to texturing and emulsifying cafe lattes & flat whites. And of course, I did learn how to handle morning rushes and other everyday routines. I learnt how to maintain quality, consistency and I developed a close interaction with our customers.
Also, I expanded my view by visiting every specialty coffee shop and local micro-roaster, attended all the coffee festivals and events I could. Sydney ́s coffee scene was blooming. I had an opportunity to experience what various pioneers of the new raising wave of coffee were contributing to the industry: Single O, Coffee Alchemy, Mecca, and Gabriel among others.
In 2012 and 2014, I travelled to the coffee plantations in Perú. These origin trips made me more passionate about it and a devotee of specialty coffee culture. 
Before this experience in Australia, I also went to Japan. This was the first country I lived in after leaving Perú at the age of 19. I ended up staying there for 3 years immersing myself in this fascinating culture. It is so full of traditions, amazing food and drinks.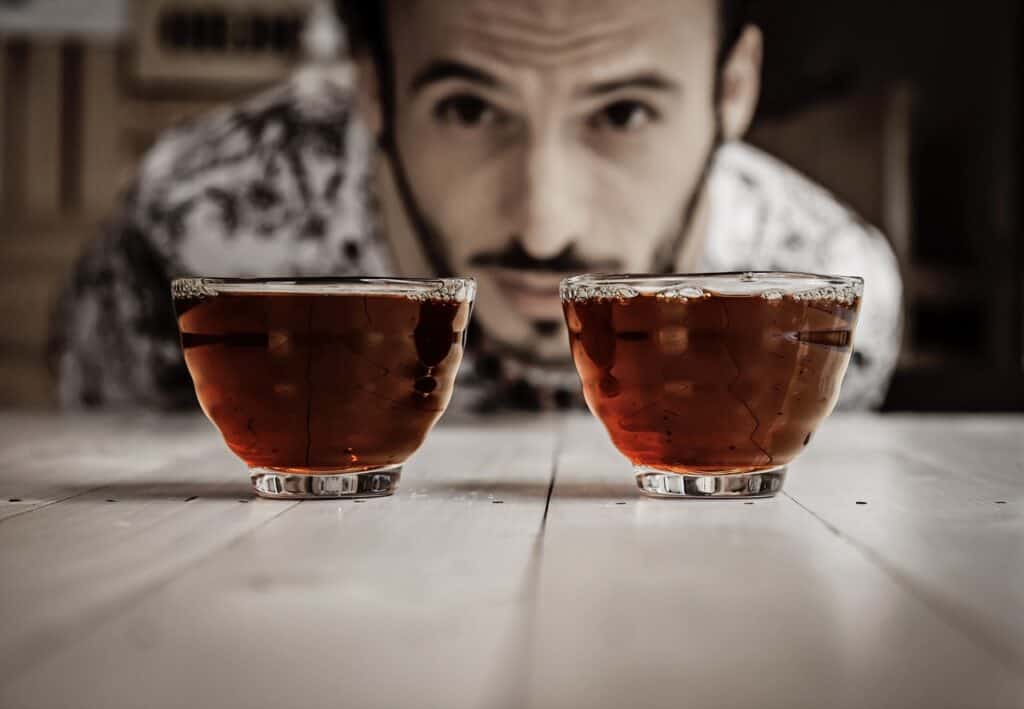 Lucio, tell us a bit about your place.
BEAT Brew Bar & Shop is a place dedicated to artisan brewing with the main focus on specialty coffee and kombucha. My partner Virginia, who is a Kombucha Brewer, and I started this project in 2018 together. We offer tasting sessions, freshly brewed coffee, and coaching/training sessions. We also sell our own cold artisan drinks in glass bottles at our shop.
In Australia, I had the opportunity to gain a broad experience working in different coffee shops as Head Barista and Trainer. I could see new ways to make coffee arriving at the coffee bars: pour-over filters, cold brew, cold drip, etc.
At BEAT Brew Bar we reflect on our professional path and passion for what we do.
What kind of experience do you want your customers to have when they visit your place?
My mission is to remark on the importance of the work that it takes to produce a good quality cup of coffee. It is fulfilled by hundreds of passionate workers along the coffee chain. Present to our audience the complexity and fruitiness of our coffee beans in ways they can understand. The more they can recognize the particular nuances of each profile, the more they enjoy it.
What is your favourite part of the work in your cafe, and why?
As a Barista and Brewer, I must admit that my favourite part of the day while working is actually making coffee. I love interacting with our audience and sharing knowledge.
Lucio, how do you stay motivated and inspired to keep improving your coffee-making skills?
I believe that the specialty coffee scene is always improving and experimenting with new ways to approach coffee, from growing and processing to brewing. This constant research and development of new technologies, techniques and methods require to be updated with relevant information.
Coffee offers unlimited possibilities for growth and opportunities to contribute to the industry. That fuels my inspiration and keeps me motivated to continue evolving as a professional.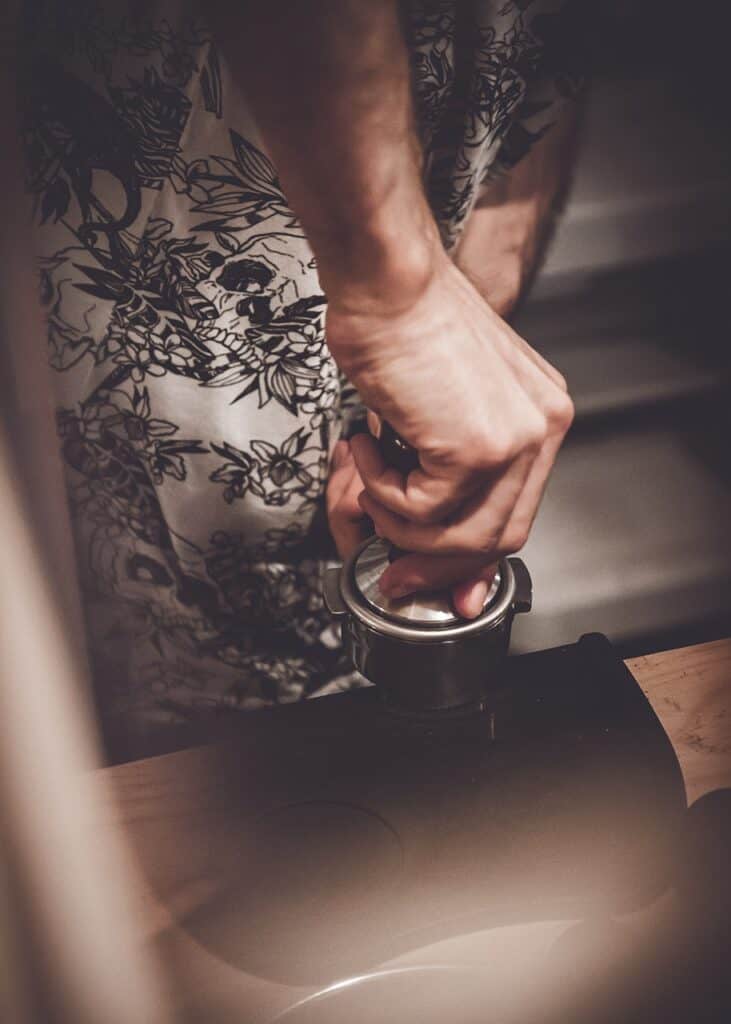 What are the current trends in cafes in your region? Are there any trends you promote yourself and would like to see more often in other places?
It is no news that specialty coffee has gained popularity in the last few years. In fact, many new coffee projects have opened in Valencia in the last 2 years. However, everyone is offering a different concept, which brings diversity to the local culture.

Since coffee connects so many people around a point of focus, I would like to continue seeing trends that move positive currents around traceability, zero waste, fair wages and better working conditions to name some.
What do you think is the most important quality for a barista to have, and why?
Attention to detail is a key quality while brewing coffee. A great extraction requires precision and hygiene.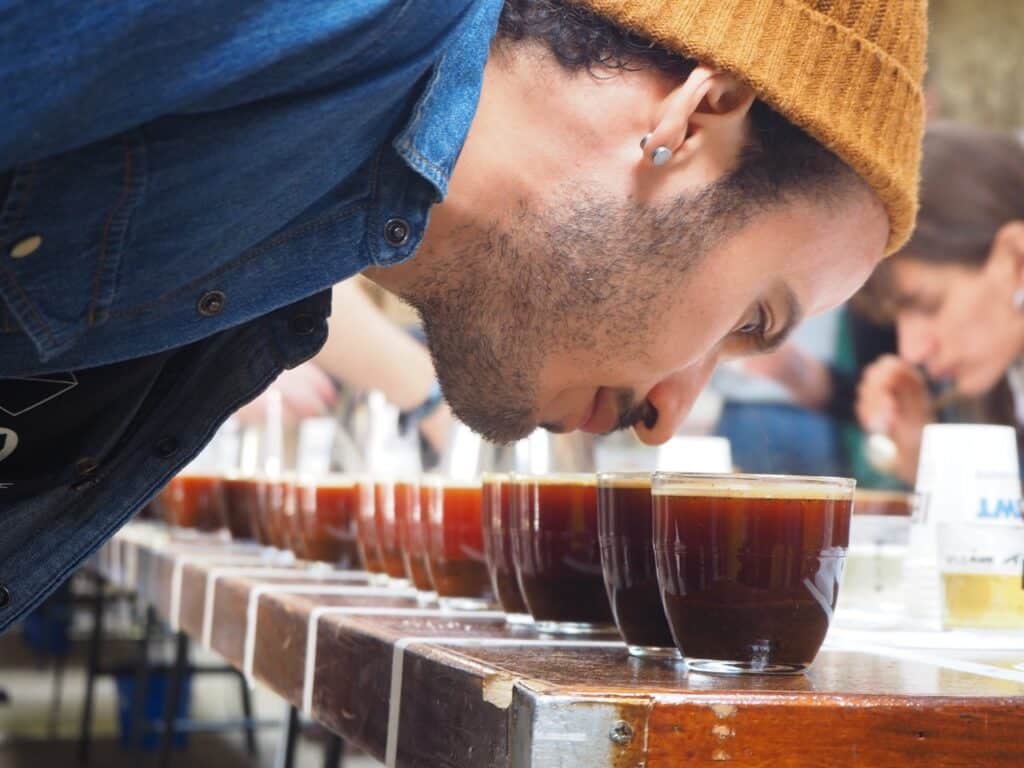 What kind of community do you hope to build around your cafe, and how do you plan to foster that sense of community?
A community where everyone feels welcome, a group of coffee lovers with a common interest in specialty coffee now and in future years by sharing knowledge and connecting with people.
What coffee challenges are you looking forward to? Any new projects or collaborations?
The coffee culture in Peru is on the rise. So I am doing everything I can to build strong relations with the local scene there. Definitely looking forward to doing collaborative work with the Peruvian coffee community members.

Quick Fire Questions for Lucio Alva de Rivero:
Would you serve filter coffee with milk if asked for it?
Yes if the coffee is suitable.
Do you ever take sugar with your coffee?
No.
Espresso or Filter coffee?
Filter in the morning and espresso a bit later.
Do you aim for Sweetness, Acidity, or Body?
Balance of sweetness and acidity.
Milky or Black?
Black.
Slurp or Spit?
Slurp.
Sit in or Take Away?
Sit in to chill, and take away on the run!
Cake or Pastry with your coffee?
Usually, I drink my coffee by itself.
Favourite piece of barista equipment?
A naked espresso portafilter.