Meet Javier Ghersi, Venezuelan at heart, born in vibrant Caracas, he currently lives and exponentially develops his coffee career in Madrid, Spain. At the age of 22, Javier is most probably one of the youngest Authorized SCA Trainers and Q Arabica Graders.
Javier currently works at Hola Coffee Roasters as the Chief Learning Officer & Quality Control Manager. He also performs the green coffee assistance as well. It is really impressive how actively Javier grows his coffee knowledge and competencies. He is one of the CVA Coffee Value Assessment course promoters, which is the brand-new coffee quality protocol developed by the Specialty Coffee Association.
We hope you can't wait to get to know Javier a bit closer. Make sure to observe his path, we are pretty sure he is destined for big things in coffee and beyond!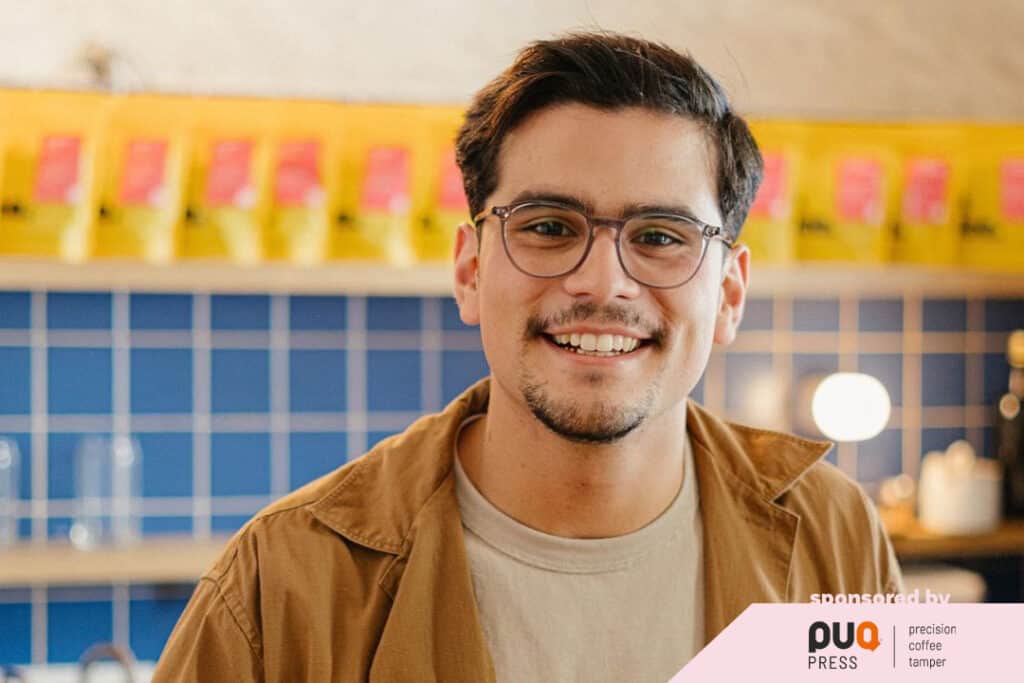 Javier, what is your first memory of coffee?
That's hard to answer, as I was born in a coffee-producing country my memories are from when I was pretty young but I will always remember my mother drinking filtered coffee from a woollen filter and me wondering what was that. The smell of my house every morning was pretty amazing!
​​​​​​What inspired you to pursue a career in the coffee industry, and how did you get started? What did you do before coffee?
Well, my journey in the world of coffee began in Venezuela, where I initially took a course just for fun and because I had a genuine love for coffee. I distinctly recall that during my first course, we delved into refractometry, and that was a real game-changer for me. My mind was abuzz with excitement.
It's curious, but I'm a person driven by strong passions. While I may not be the most extroverted, I'm incredibly passionate about the things I love, and coffee quickly became a source of curiosity and experimentation. Fortunately, my first job in the coffee industry was at a top multi-roaster, which presented me with a thrilling passion challenge. I was constantly exploring new and intricate coffee varieties.
I vividly remember a pivotal moment when I had to make a choice. It was a decision between attending the finals of my law exams or participating in a cupping session at a Nordic coffee shop. In that fleeting moment, as I slurped the coffee, I knew I had made the right decision.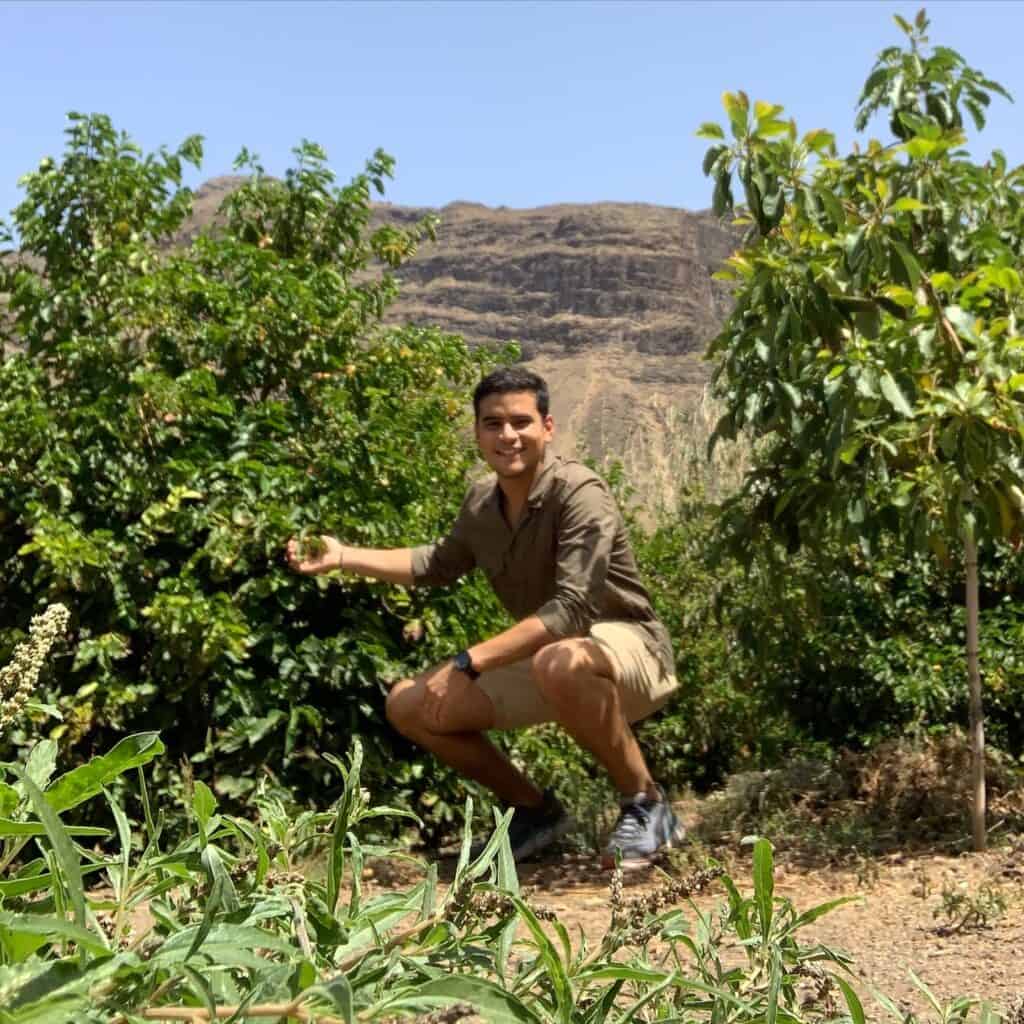 Tell us a bit about the place where you work at. What is your role there?
I work at Hola Coffee Roasters, a roastery based in Madrid. It's one of the leading roasters in Spain, known for its strong focus on quality, education, hospitality, and roastery operations. My role at the company is quite multifaceted. I oversee the entire education department, manage our wholesale accounts, and coordinate SCA courses, all of this with an exceptional team alongside me.
Additionally, I handle the company's Quality Control, which involves production cupping with the roastery team and product testing. Lastly, I provide support to the Head of Green Coffee in making purchasing decisions, roasting samples, and offer my perspective as a Q Arabica Grader.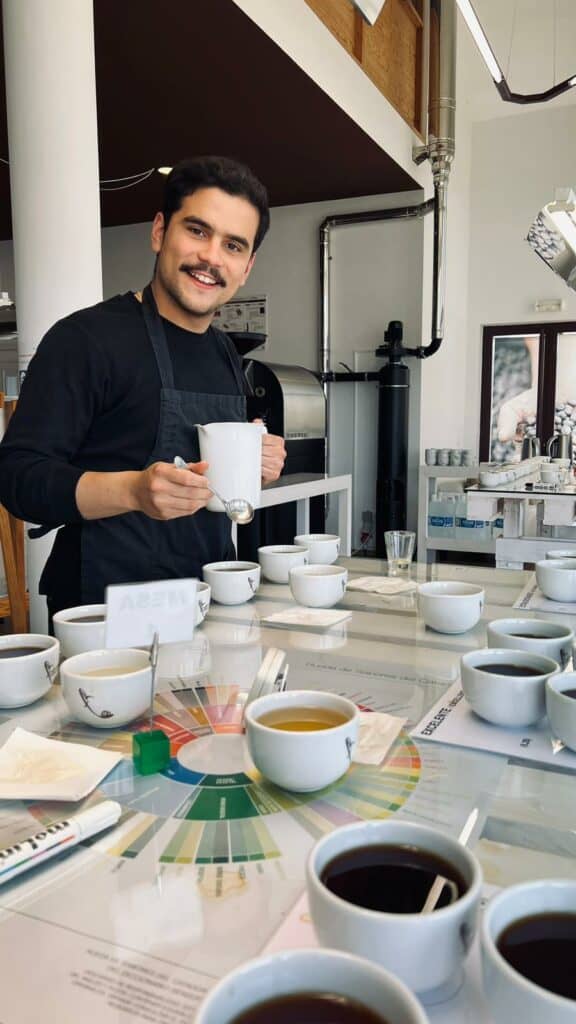 What is your favourite task/duty at work, and why?
I like everything that I do, I think maybe cupping sessions and green coffee would be one of my favourite tasks, but obviously, teaching is my devotion so I don't really know what to choose.
You're an Authorized SCA Trainer and a Q Arabica Grader, both are very highly respected competencies and certifications in the world of coffee. Which of these was more difficult to reach and which one gives you more satisfaction?
Satisfaction is relative. Every time I achieve something, I feel like I'm on top of the happiness hill. Being an AST is a significant responsibility because you must be aware that you will be teaching people, and this gives you a great motivation boost. I remember always admiring my trainers, and wanting to be like them.
However, becoming a Q Grader is a special challenge in terms of difficulty and intensity. It involves a course that spans many hours and days, completely focused on preparing you and your fellow participants for the exam, while still enjoying the experience. The mindset this process instils is incredible. When it comes to choosing between the difficulty of becoming a Q Grader and an AST in Sensory Skills, both are demanding, but in terms of satisfaction, they are equally fulfilling.
Are there any other coffee professionals or mentors who have greatly influenced your career and approach to coffee, and what did you learn from them?
I've always chosen to have different trainers in my courses. I've been taught by at least 6-7 trainers, and each of them has provided me with valuable insights and some aspects that I've adapted to develop my own teaching style. However, the first person who greatly influenced and inspired me, and whom I admired, was Agnieszka Rojewska. She was the first person I saw in a coffee competition and made it seem so effortless. I've had the privilege of learning from various ASTs (Authorized SCA Trainers) across Spain and Venezuela, including Pablo Caballero, Elisabet Sereno, Manu Sisto, Marcos Zoya, Pietro Carbone, Janinna Pojan, José Sanguiao, Jhon Vaz Matías, all of whom provided me with valuable tools and insights.
Additionally, I've received guidance from independent teachers and those dedicated to specific programs, and they've consistently offered me invaluable knowledge and game-changing perspectives. These include PhD Fabiana Carvalho, Rolando Cañas, PhD Mario Fernández Alduenda, Nolo Botana, Federico Bolaños, and one of my dearest friends in both coffee and life, Dara Santana. However, the list of people who have positively influenced me in the world of coffee is extensive.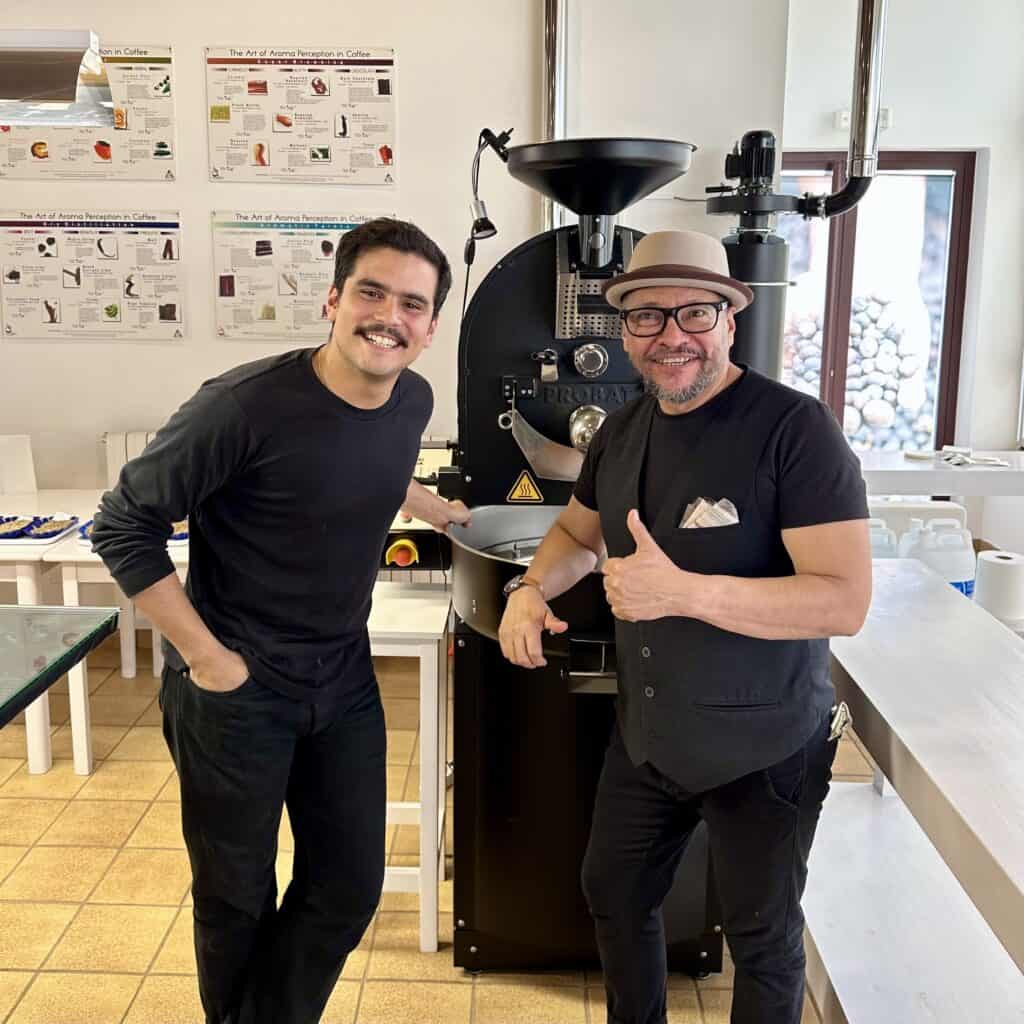 What is the most significant change or evolution you've witnessed in the coffee industry since you began your career?
When you're a coffee professional/freak everything is evolution. However, if we take a look into the experimental processes and the approach of the coffee industry has been an inflection point on how the market is going towards, also the focusing of different professionals in water for coffee in a more didactic way.
Also, I want to make a special recognition to the new CVA Coffee Value Assessment program, this is something that is still in testing but is definitely something that would make the extrinsic part of the coffee buying more extrinsic, and many educational programs with a scientific background are something to talk about.
How do you see the future of the coffee industry, especially in Madrid, and what exciting developments do you anticipate?
I'm more impressed by the Spanish coffee scene than Madrid itself. Right now, it's experiencing significant growth, and it's astonishing to witness the increasing number of coffee shops opening, dedicated baristas at work, and people gaining a deeper understanding of what coffee culture is all about. It's important to keep in mind the consequences of this growth as well.
Moreover, every day, I notice more and more people getting interested in something that was once considered 'modern' and is now being called 'mainstream'. Fortunately, we can anticipate the Spanish coffee scene to continue its constant growth and reach new heights in the short term.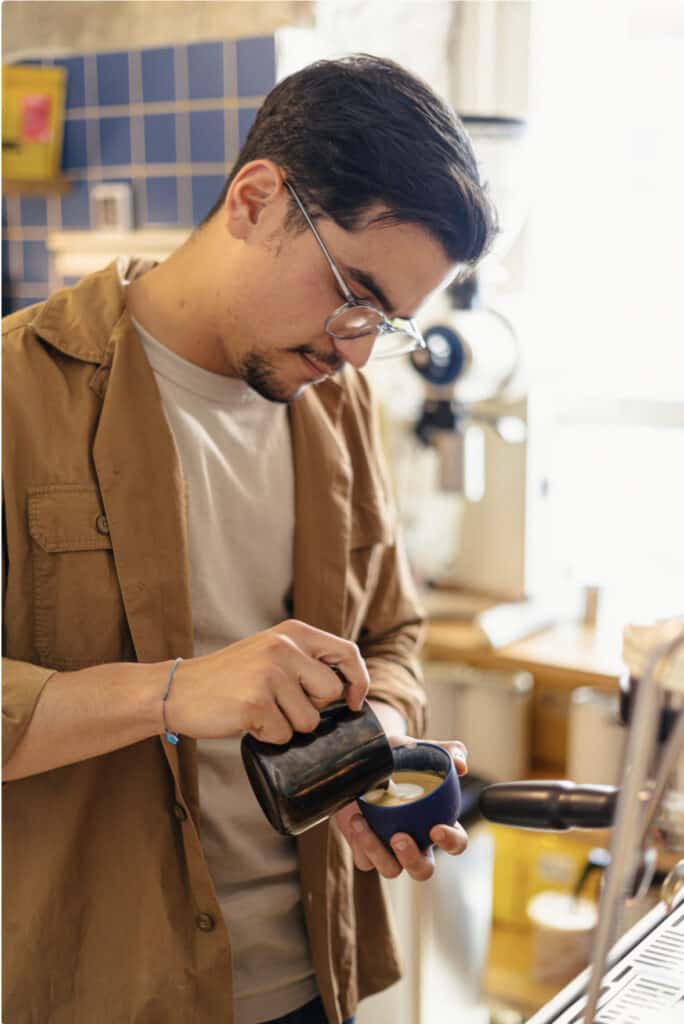 If there would be one piece of knowledge about coffee you'd like everyone to know, what would that be?
There is no true 80+ points coffee 🙂
Well that's surprising, can you elaborate?
No problem! So… this is something about the philosophy of specialty coffee and how the market is moving towards.
We have a deep understanding of specialty coffee as a product that needs to be traceable and 80+ points scored by a sensory panel following the calibration marked by the CQI. However the market doesn't really know what's an 80 points coffee and our background is fully made of affective evaluation by CQI, based on different scorings trough cup of excellence and supposed quality.
However the quality standard is not realistic because this would depend on the industry, consumer and business preferences. For Example: an anaerobic fermentation coffee flavor profile in 2006 was completely wrong, nowadays is pretty appreciable and even a plus to the payment and a scoring enhancer.
Quality needs to be more holistic, not just focus on a 80+ scoring based on a specific group of professionals preferences.

Quick Fire Questions for Javier Ghersi:
Would you serve filter coffee with milk if asked for it?
Of course!
Do you ever take sugar with your coffee?
No, sadly.
Espresso or Filter coffee?
A well-extracted espresso shot.
Do you aim for Sweetness, Acidity, or Body?
Balance.
Milky or Black?
Depends, I love milk-based beverages but black is the heart of coffee.
Slurp or Spit?
Slurp.
Conical-shaped or flat-bottom brewer?
Flat-bottom.
Favourite piece of barista equipment?
Grinder.