Our Barista Stories series has been long in the making. Since our first visits to cafes around Europe, we have met many amazing baristas who have had a number of interesting stories to share. We love the speciality coffee community exactly for the people building it and are thrilled to introduce some of those individuals to you.
Baristas truly are the ones who contribute to the atmosphere in the cafe massively and are the key reason why we'd revisit.
Read on to meet Irina Sharipova, brewing your daily cup of coffee at Mad Espresso Team in Saint Petersburg.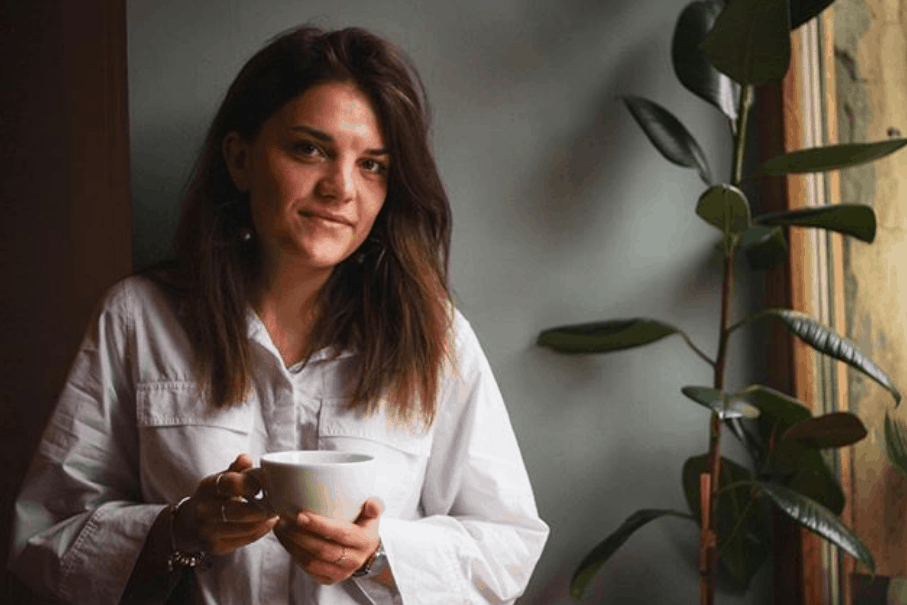 Irina Sharipova (26) works as the Head barista at Mad Espresso Team in Saint Petersburg. Irina is also a Q-grader and AST trainer at North-West Coffee Company and her days are all about making sure the Mad Espresso Team baristas are 'professional and nice with customers', as Irina put it. She also runs regular training, workshops, and events in their open-space office. Irina has worked in coffee for seven years.

Irina, do you remember your first memory with coffee?
The first memory I have is making instant coffee when I studied at university.
Could you describe the moment or situation that made you decide to become a barista?
I came with my father to what seemed to me as a fancy coffee shop called "Coffee Shop Company". I was impressed by the technique the barista was using, with whipped cream and all the garnish. I thought: "Oh my god, I want to create something with my hands which will look nice and will be ready immediately". So I applied for a job at a coffee shop which didn't need me to have any experience. Everything we learned was done during on-site training and on the bar right away.
What is the funniest thing that you have experienced behind the bar? Can you recall any embarrassing moment?
There were many stories and funny situations when I worked. But we actually still have loads of jokes among baristas about funny customers. I will also never forget when I added salt instead of sugar to a drink which was to go. And I realised after the customer left.
What was the most memorable coffee in your life, and was there one that you'd like to forget?
When I was volunteering as an Assistant Manager at World Brewers Cup 2016 in Dublin, there were many coffees which impressed me, because I got the chance to try them from champions. It was so exciting!
One of the ones I tried was an anaerobic Costa Rican coffee, from a competitor from The Netherlands. I was surprised by the coffee's character, unusual flavour and body. It was probably the first anaerobic coffee ever, I guess.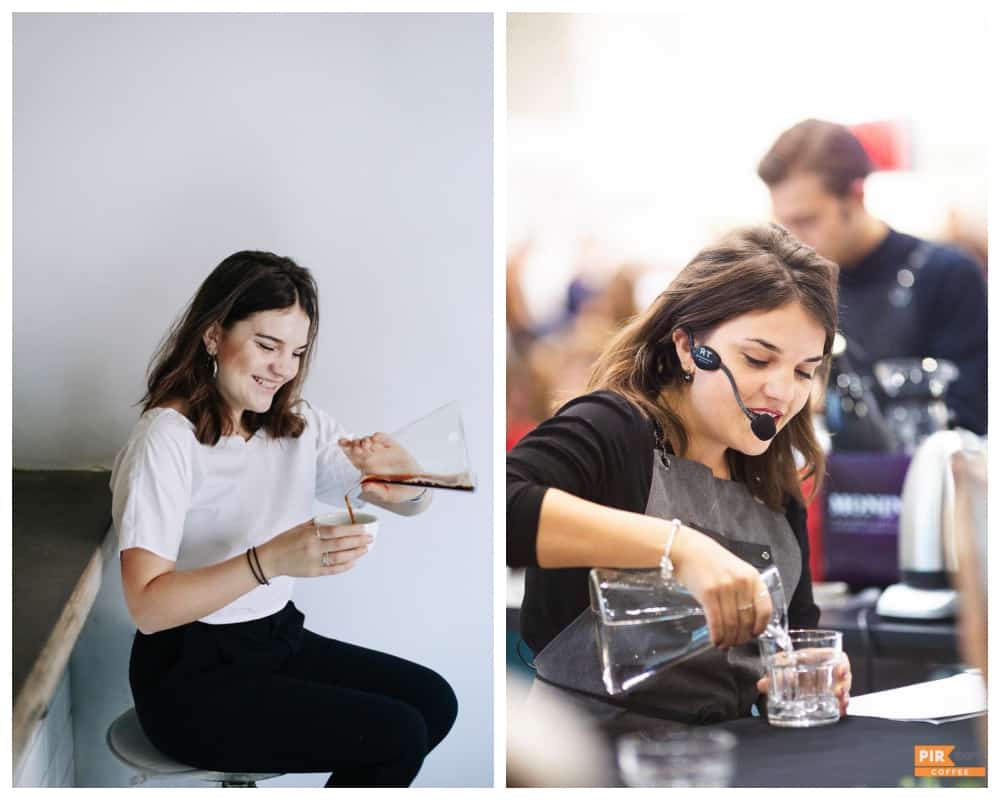 If a career in coffee was not an option, what job would you be doing?
I guess something which is connected to foreign languages, cultures and geography.
Do you have an unusual habit or hobby that you love?
Drink wine and learn a lot of descriptors from it. Also, long-distance running.
Are there any bad recommendations you hear often in your profession? What is your piece of advice for anyone starting a career as a barista?
When new baristas know something new from someone and don't know why it is that way, and they can't explain it. It is better to always ask someone more professional, and in the end, we will have fewer rumours about coffee.
Looking back, what one thing would you wish to know when you were starting to work as a barista?
About SCA coffee courses. Had I started them earlier, I wouldn't have made mistakes for so long.
What qualities set a good and a great barista apart?
Being active and curious.
What helps you to handle a bad day at the cafe and provide good customer service?
Realising that I work in a great team, with a cool company which is eager to develop. Once you have a bad mood, you should just think about what you have around you, what you have done, and enjoy it. And maybe eat something sweet and have a coffee.
What is the one thing that you would miss the most if you could not work as a barista anymore?
Communication with customers.
What cafes and roasters make the top-five list of places to visit in your city? Where would you take your visitors?
Mad espresso team – my home, cosy place with breakfasts and with a team who make fresh-roasted speciality coffee thoroughly and with passion
Smena cafe – with their breakfast on the weekends
Charakter coffee – cosy coffee shop with light minimalistic design
NaVina! – natural wine bar with an amazing team and modern vibes, and cool music
Gills cafe – the best Pan-Asian cuisine in the city, with amazing service and high-quality seafood
What has been the best experience you have had in the speciality coffee industry so far?
I can mention the best two which influenced me a lot:
Being a stage manager at World Brewers Cup 2016-2017
Being an intern at the Nordic Approach lab in Oslo, Norway for a month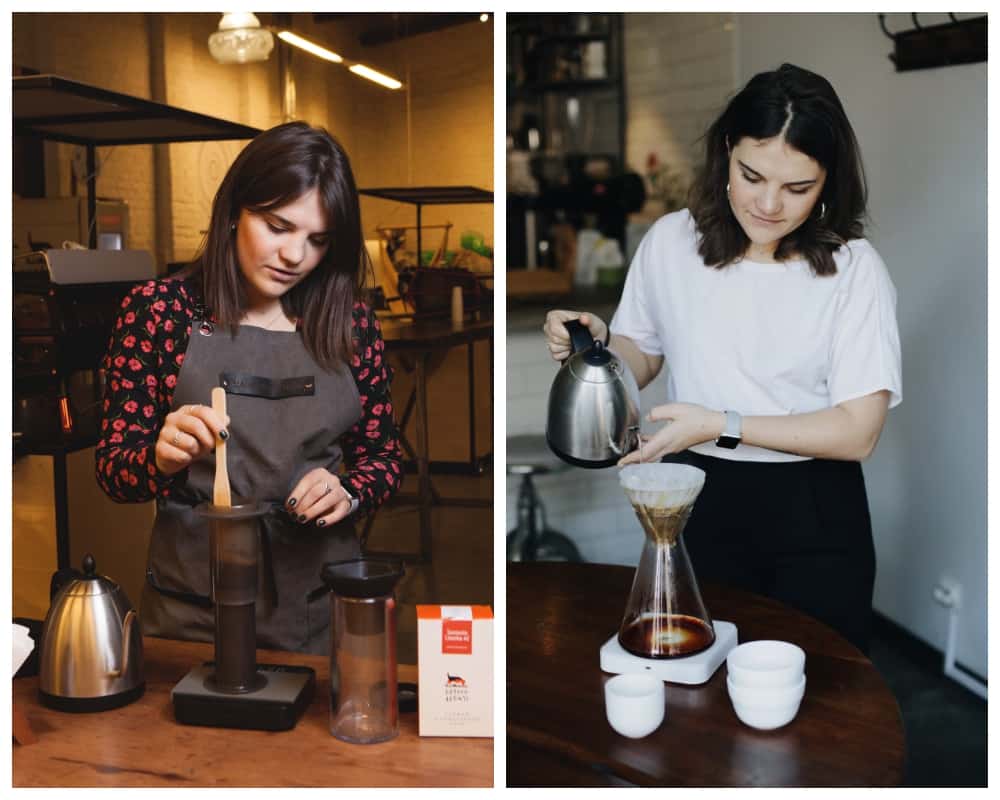 Quick Fire Question
Would you serve filter coffee with milk, if asked for it?
Sure, but I'd suggest trying it without sugar first.
Do you ever take sugar with your coffee?
No.
Espresso or Filter coffee?
Filter, all day long.
Do you aim for Sweetness, Acidity, or Body?

Balance.
Milky or Black?
Black.
Slurp or Spit?
Slurp.
Sit in or Take Away?
Sit in and enjoy.
Cake or Pastry with your coffee?
Just filter coffee.
What is your wifi password in a cafe?
madespressoteam