Finding a common theme for Warsaw is a tremendous task, especially since the city rebuilt after the World War II is still struggling with its own identity. It is a business hub of Poland with headquarters of some of the biggest companies, home to the government institutions, yet it tries to remain romantic and compelling to both its citizens and tourists.
My initial worry that Warsaw's coffee scene would be dominated by a chain culture of fast food restaurants and cafes—their presence on the high streets being numerous—was diminished by a longer-than-usual list of great cafes. I am happy to present to you the hidden, but present speciality coffee scene of Warsaw!
Cophi
Cophi is really small but run by people with big hearts. I am pretty sure I had never felt so welcome at a cafe before. It was even a bigger surprise since Cophi is located in the direct centre of business–oriented Warsaw. Here, you will be treated personally, with great attention and a genuine interest.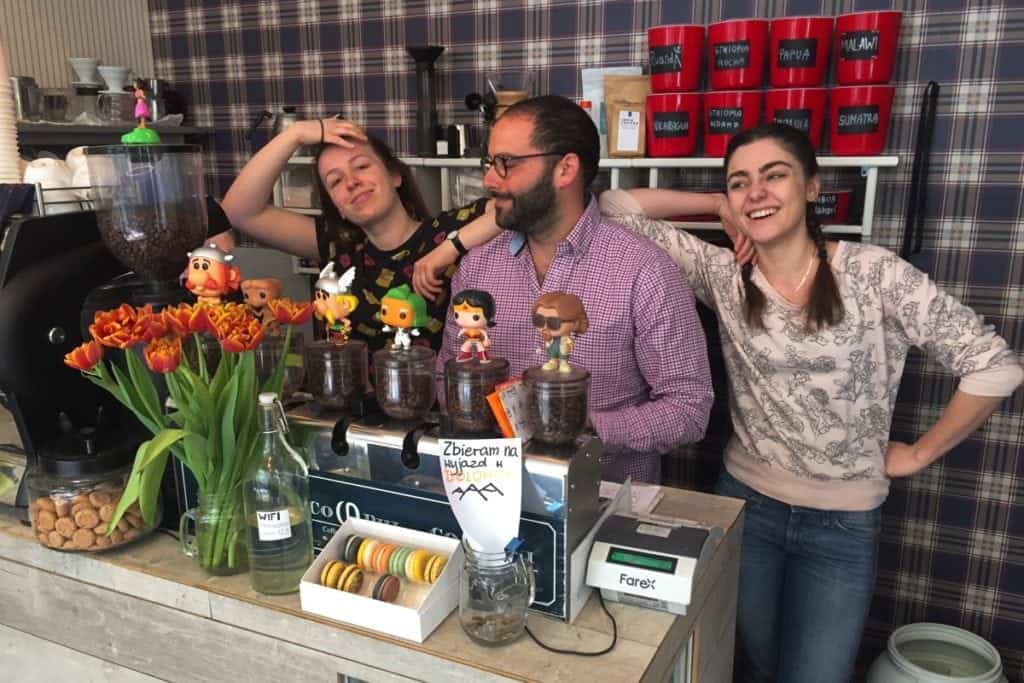 At Cophi, you can always try five blends of and two single–origin espresso drinks, as well as numerous filter options. In addition to their house offer, eight single origins are rotated on a monthly basis. If that is not enough for you, you can always ask Uri Wollner, the owner of Cophi for something special such as bulletproof coffee or the drink popular in Portugal: espresso with lemonade.
Uri managed to create a space that is comfortable for hip teenagers, families with children as well as seniors to have a genuine and respectful coffee experience. If you are a tourist you will love the fact that all staff speaks fluent English and is passionate about the city so they will definitely help you out with tourist and coffee tips. You can also get the perfect souvenir here, the coffee–themed socks!
Cophi is not slowing down and already plans their next courageous endeavour—opening of a 1 square–meter fully functional cafe in one of Warsaw's parks. I cannot wait to see it happen and pay it a visit!
Hoża 58/60, 00-682 Warsaw, Poland
Facebook, Instagram, Website
Relax Cafe Bar
Relax Cafe Bar is probably one of the oldest full-blooded speciality cafes in Warsaw and a perfect one—as the name suggests— for daily visits to rest during a hard day at the office. The owner Michał Matan is dedicated to coffee, sourcing the best beans from European—and beyond—roasteries and encouraging his staff to enhance their skills taking part in championships.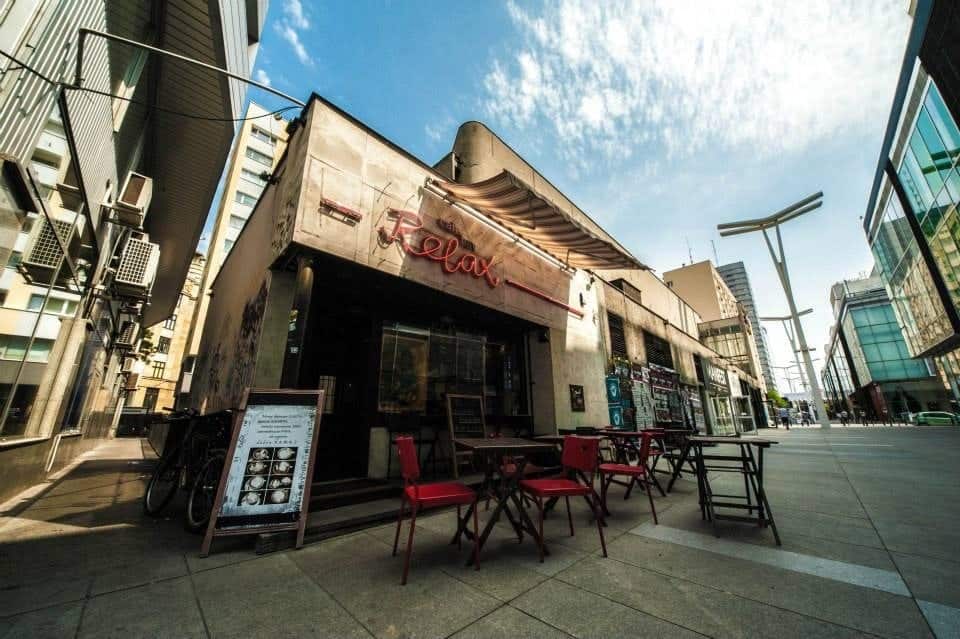 The recent success could be the winning of the local round of Pro-Infuzja latte art championship by Michał Petrykowski, one of the baristas. I was nicely surprised to see how many employees from other cafes hang out at Relax Cafe Bar in their free time. I'd guess the vibe of common values and standards is the appealing part to them. That's what the true 3rd wave spirit is all about.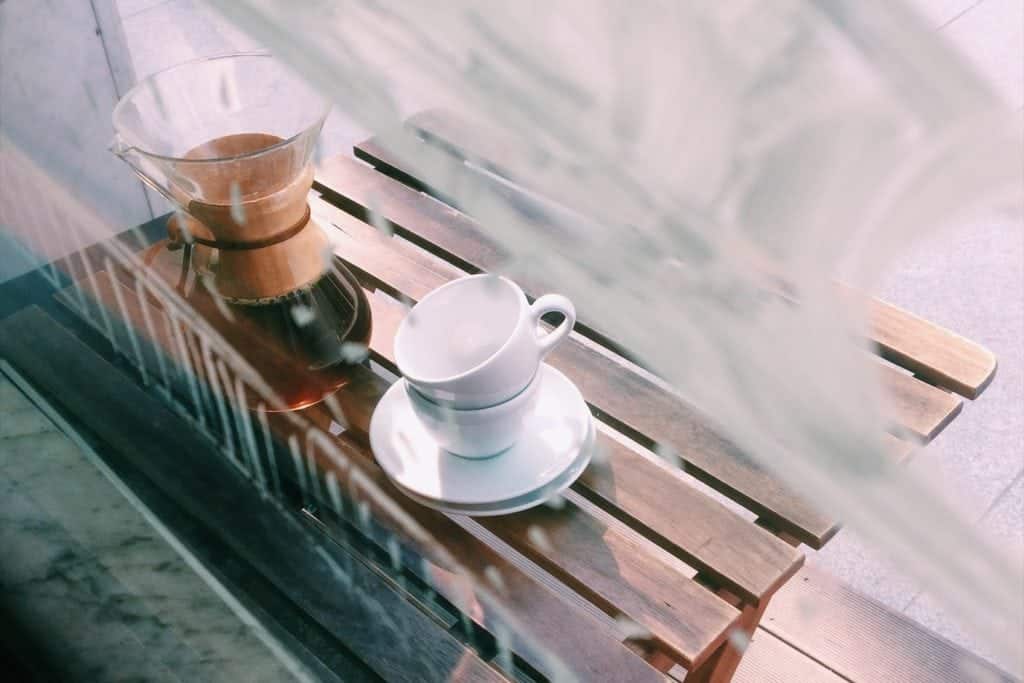 Even when you are not a coffee expert you will enjoy this atmosphere, or perhaps you will visit during one of their famous dance street parties. Kizombada is one of the dances you can see during the parties that take place in front of the cafe.
Złota 8a, 00-019 Warsaw, Poland
Facebook, Instagram, Website
Czytelnia
A few years ago, Stare Bielany would not be a popular district of Warsaw to wander around and definitely not for coffee lovers. Recently though, a few places sprouted and among them Czytelnia. The place was originally supposed to be a place to read, check out newest book titles and enjoy a good cup of coffee, but when you enter you immediately notice that it evolved into a space all about coffee.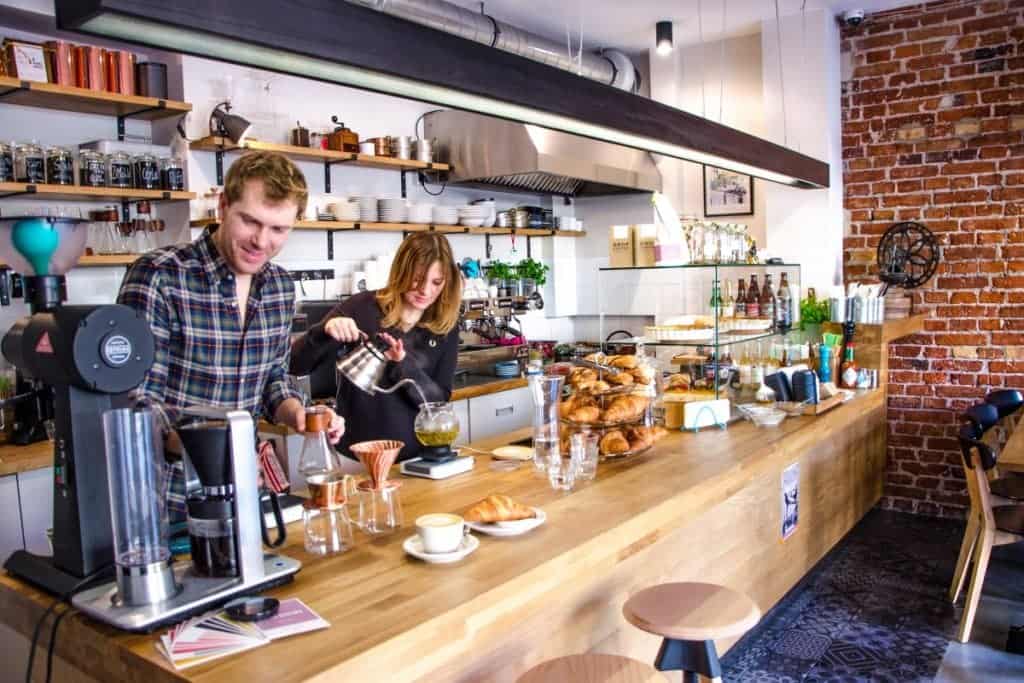 The first–handed evidence is the beautiful brew bar with copper V60s and milk jugs, a Mahlkönig coffee grinder and a few acaia scales. The well kept and cherished La Marzocco Linea Classic espresso machine sits in the background. Behind the brew bar, you can find the owners Agata Bakun and Michał Sitarek who are pure coffee geeks—always searching for new inspiration, quality coffee beans and a chance to get educated. This attitude resonates with the whole team truly devoted to the art of coffee.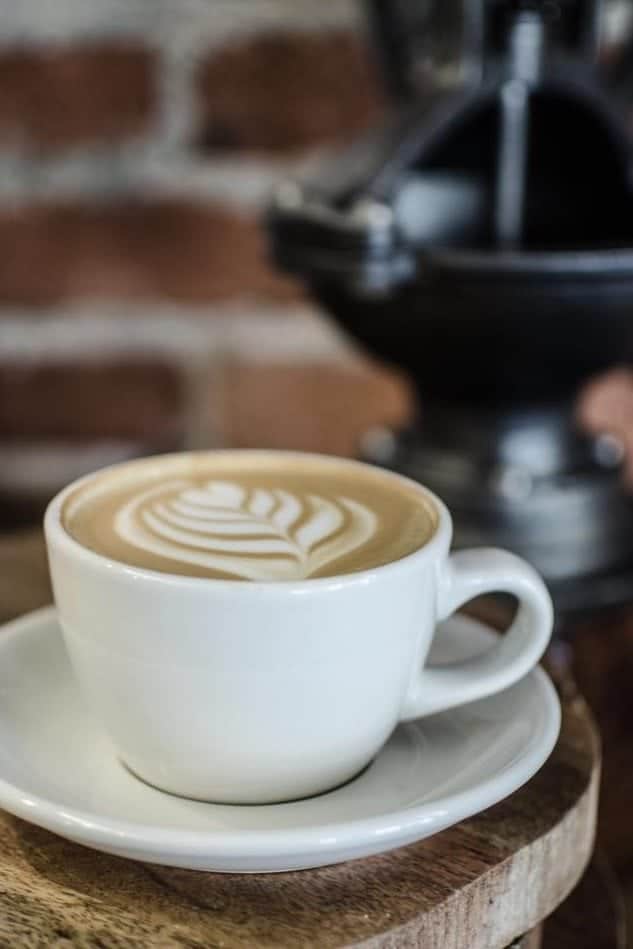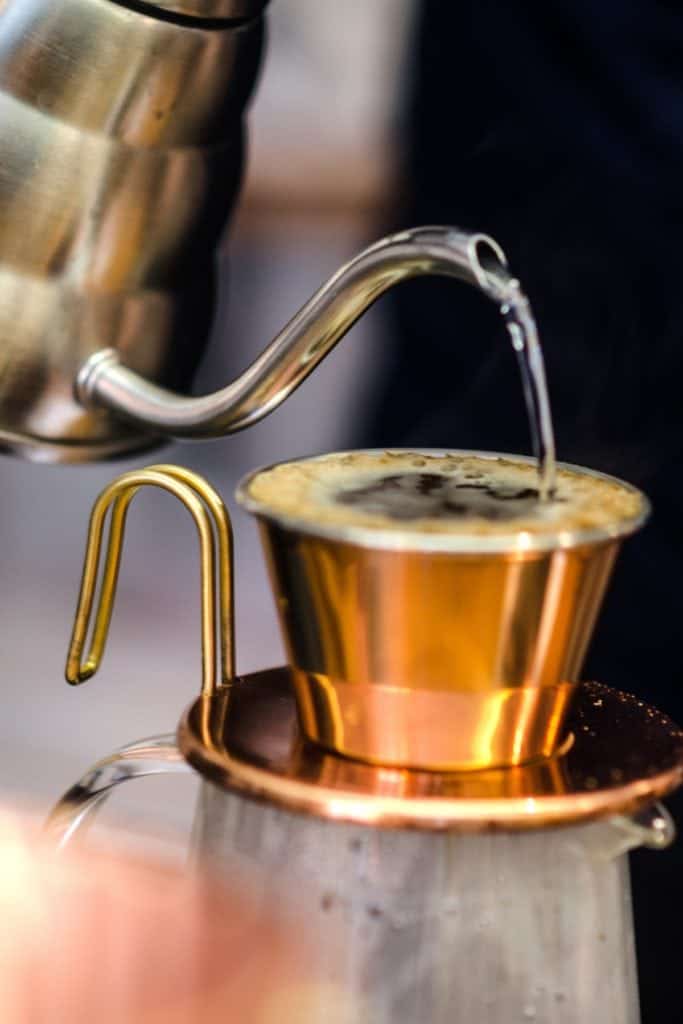 I would definitely recommend you to try a flat white in Czytelnia which is probably the best milk coffee I have had in my life but if you are more into black coffees you can trust the crew to brew you something exceptional.
aleja Zjednoczenia 46, 01-801 Warsaw, Poland
Facebook, Instagram
STOR
If Warsaw is hard on you and you want to instantly teleport to another European capital such as Paris or Vienna, STOR is your place. Its interior design is exquisite: huge windows, wooden and golden details. Every inch of the cafe is incredibly photogenic and Instagram–perfect. But don't get fooled by the aesthetics, it's also a fully qualified speciality coffee place with experienced and passionate staff.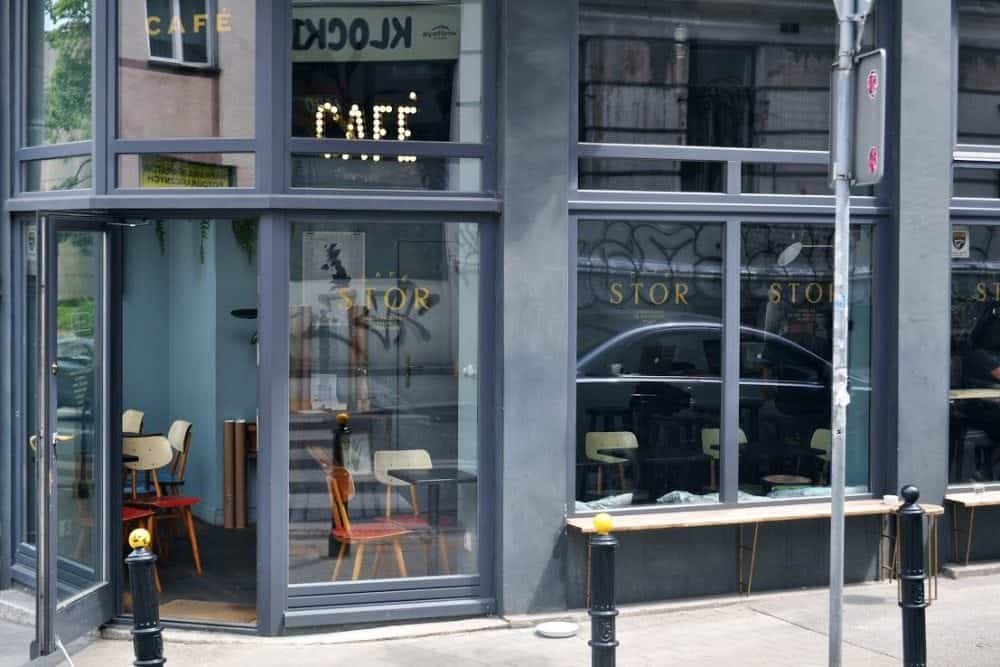 STOR is recently getting more famous thanks to its cupping events and home–brewing workshops dedicated to people who are new to coffee and are eager to learn. They are led by an experienced and passionate barista Kuba Świątek.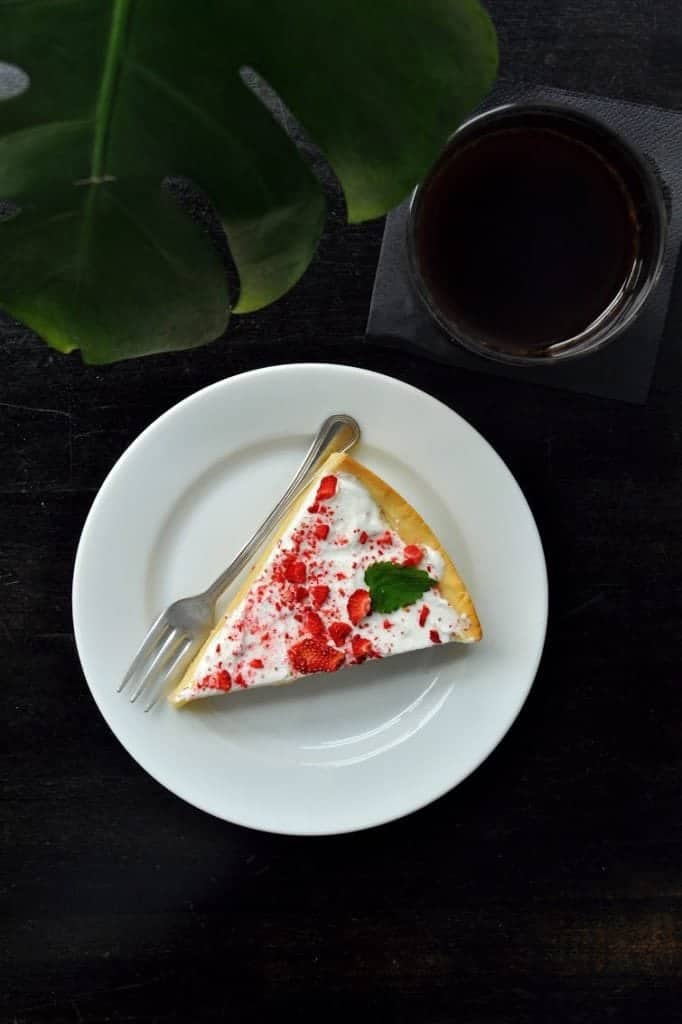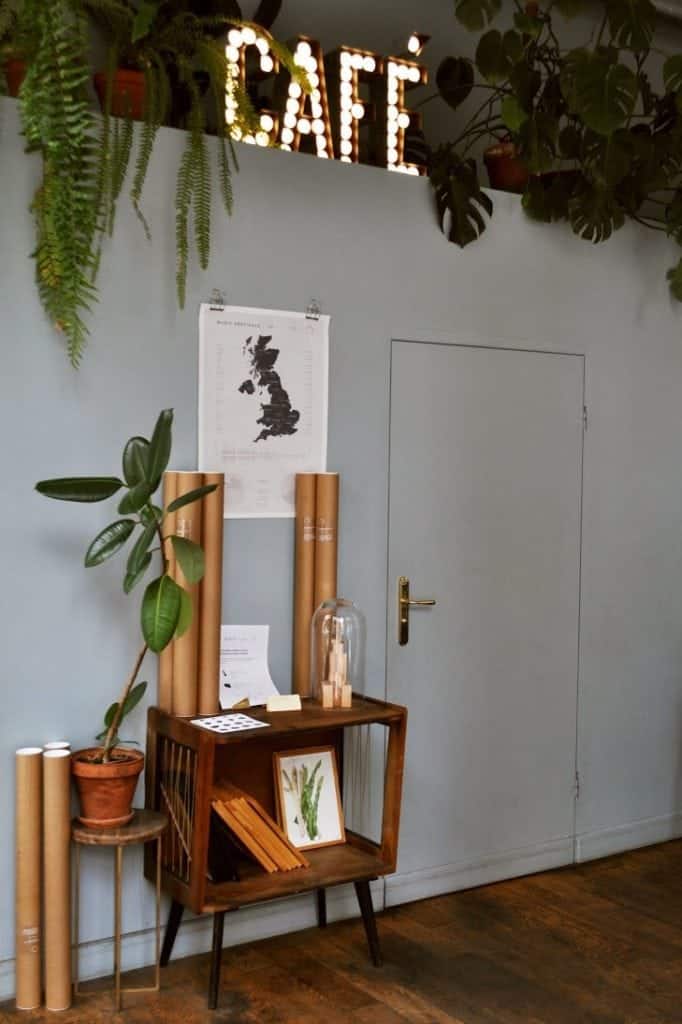 Moreover, all members of STOR's crew aim to cut the gap between the barista and the guest and make the time spent together more pleasurable. It's even stated in their motto: "Good coffee doesn't have to be black magic". It is one of the best places to start a coffee journey or get hooked on speciality coffee.
Forum Coffee
Forum is a home of AeroPress and Brewers Cup champions Ilona Przewoźniczek and Sławek Saran. It offers a different experience than most of the places around its popular neighbourhood. Forum is more of a coffee atelier with a centred brew bar that eliminates the distance between the customers' seating area and the barista's workspace.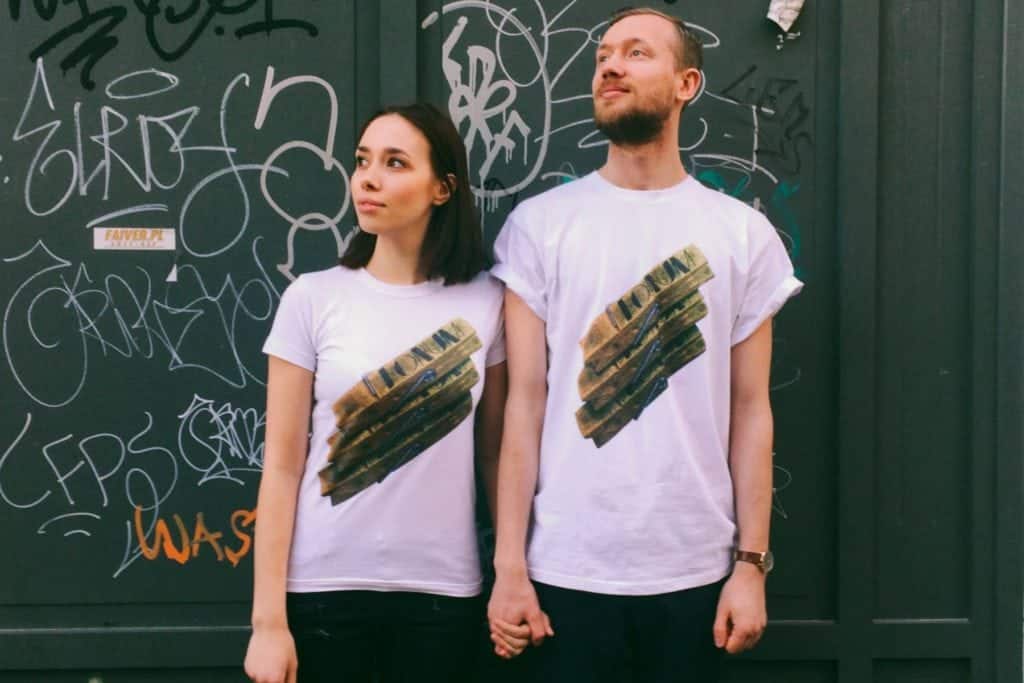 At Forum, there is no chance of a random coffee experience. A coffee tasting set of 3 espressos brewed with 3 different espresso beans will be perfectly prepared and brewed to give you a great treat. Forum's owners put a lot of attention into really knowing the coffee that they are dealing with. Beans are carefully cupped and prepared using different brew profiles to establish the best one for each coffee.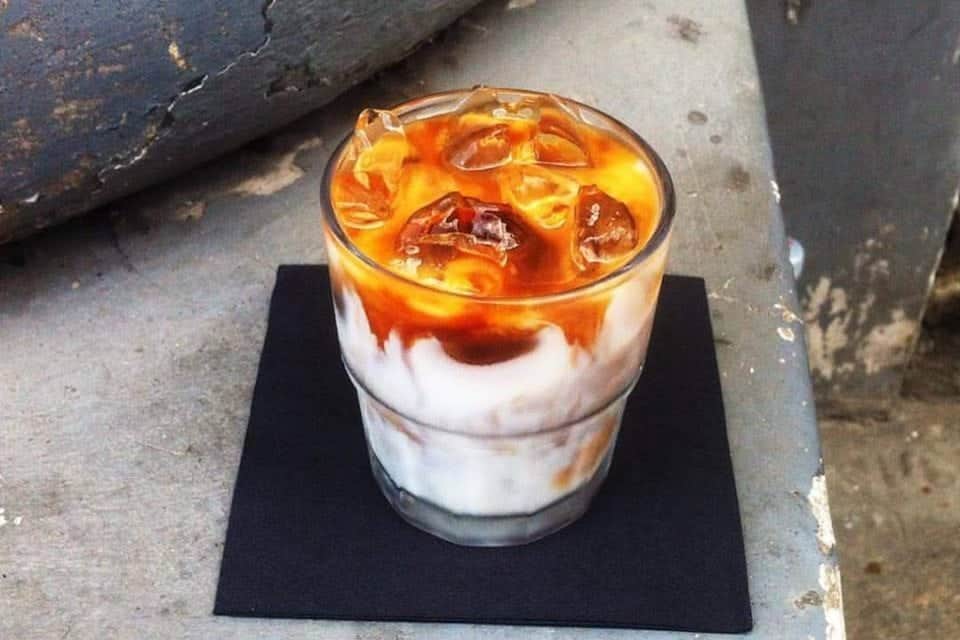 Forum is also a mecca for coffee education with established workshops in three categories: "Espresso", "Filter" and "Taste". Weekly, open cup tasting events are held at the cafe. While visiting Forum, you should also definitely check out their own bottled cold brew and cascara soda beverages prepared with the same attention and precision as freshly brewed drinks.
Nowowiejska 1, 00-643 Warsaw, Poland
Facebook, Instagram, Website
Filtry
Filtry is already a legendary place on Warsaw's map since it has been on the scene for almost 10 years. Although you would not really talk about speciality or 3rd wave coffee back then, Filtry has always strived for a quality coffee experience. It became a social hub for the locals and even nowadays, 70% of its customers are people from the neighbourhood. Some of them even visit the cafe a few times a day.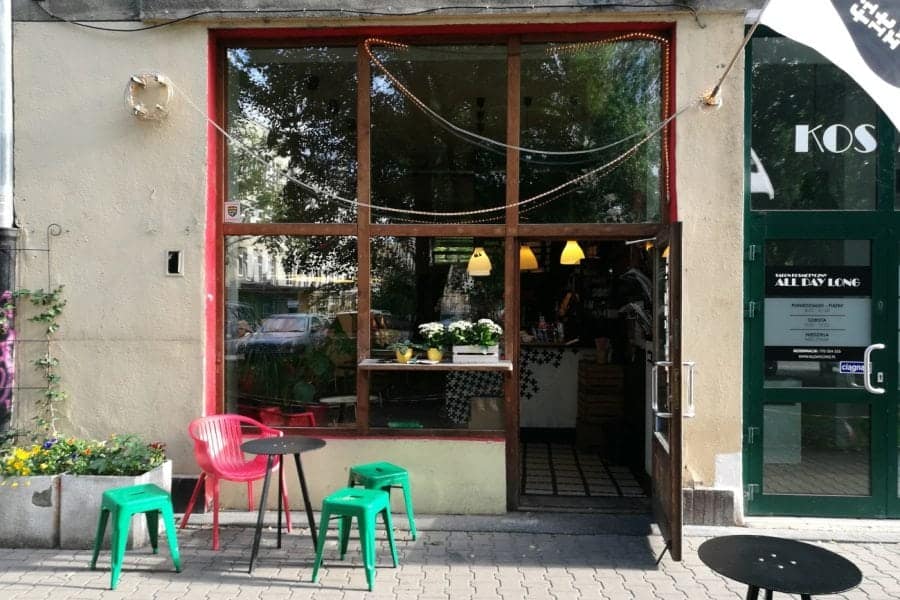 Beans from the best European roasteries as well as the ones from Czarna Fala—a roastery co–owned by FIltry—are available to buy in the shop. I am pretty sure that most of the people who are buying them were educated about homebrewing by the members of Filtry's staff who are very dedicated to their work.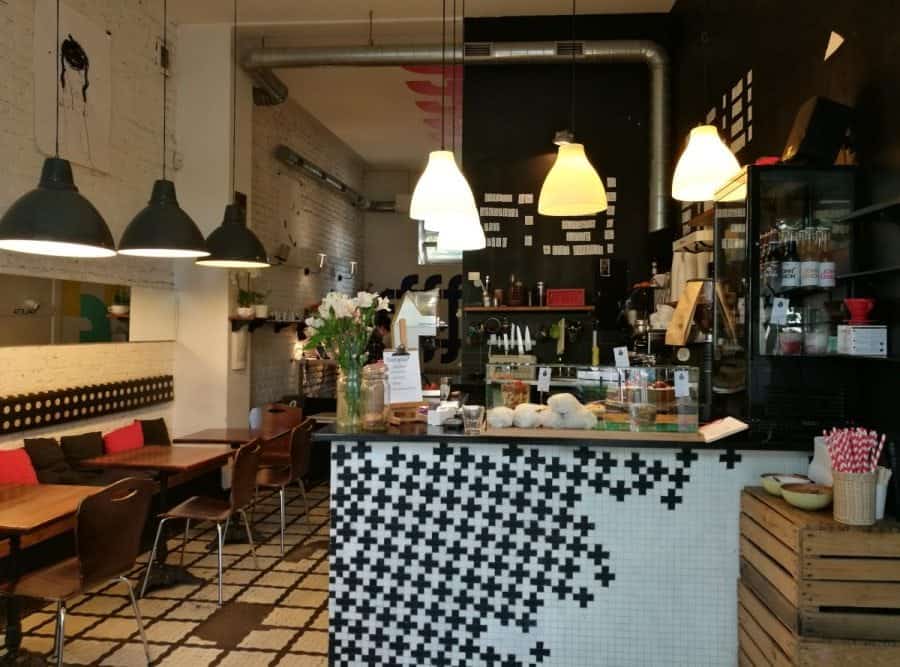 The cafe is famous for exuberant celebrations of its anniversaries so I can't wait to see what they will prepare for the 10th one taking place this September!
Juliana Ursyna Niemcewicza 3, 00-001 Warsaw,Poland
Facebook, Website
eMeSeN
How often do you come across a good coffee at a museum? Rarely? I thought so! eMeSeN tries to change that by running quality 3rd wave cafes next to art museums in Warsaw.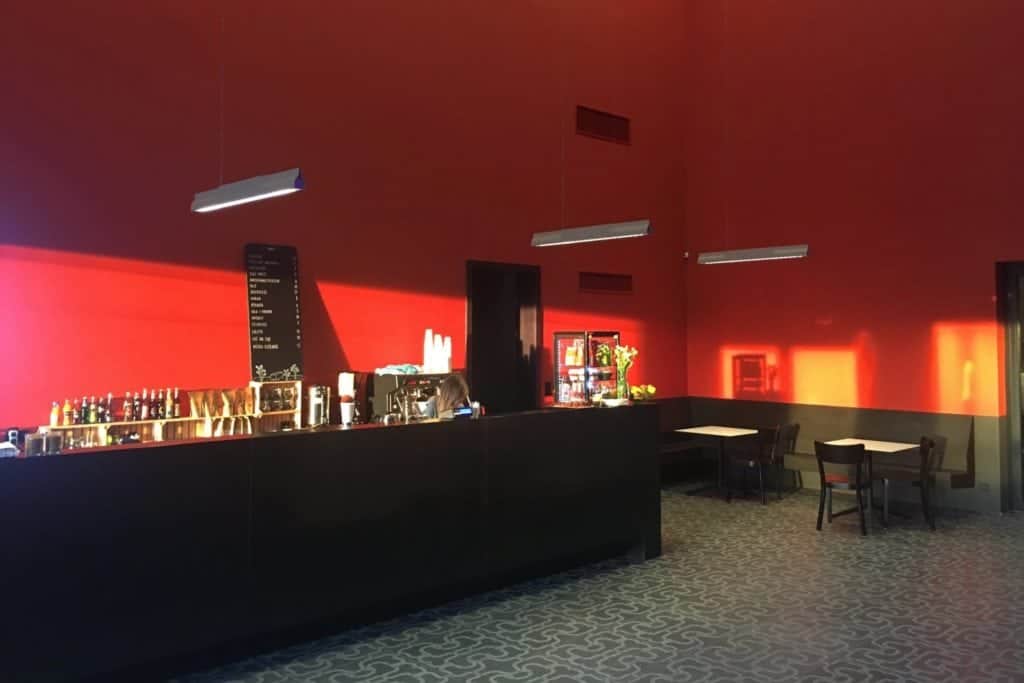 You can count on the same high quality in all 3 locations of eMeSeN. Two of them are located next to museum branches (one directly in the city centre and the other next to the banks of Vistula river) and the third one on Google's Campus Warsaw. I can only envy and congratulate people working at a place that has such a great cafe downstairs.
After visiting an exhibition or while visiting the campus you can enjoy both alternatively brewed: drip, AeroPress, woodneck, Chemex, cold brew beverages and espresso from the Italian Nuova Simonelli machines.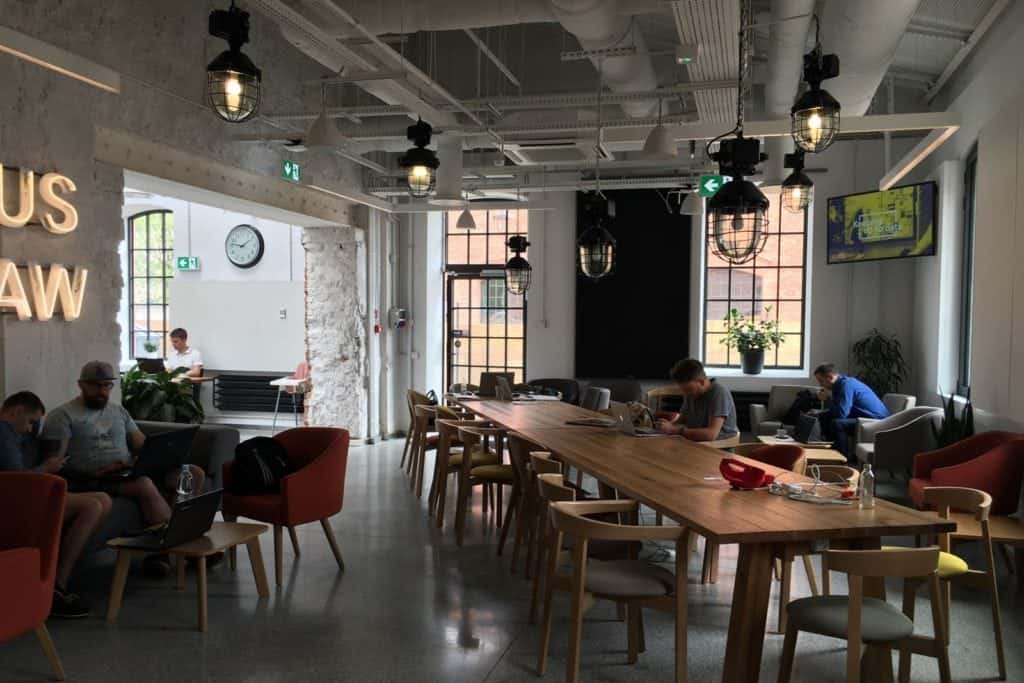 All of the drinks are based on quality beans from Czarna Fala, the roastery they co-own with Filtry. Another option of beans comes from Berlin's roastery the Barn. I start to wonder if the exhibition isn't actually a supplement to the coffee experience, not vice versa.
Ministerstwo Kawy
Ministerstwo Kawy is a well established and beautiful cafe located in one of the most representative districts of Warsaw. From the very beginning—and it is coming up to six years of existence—Ministerstwo Kawy has cooperated with the Swedish Koppi roasters.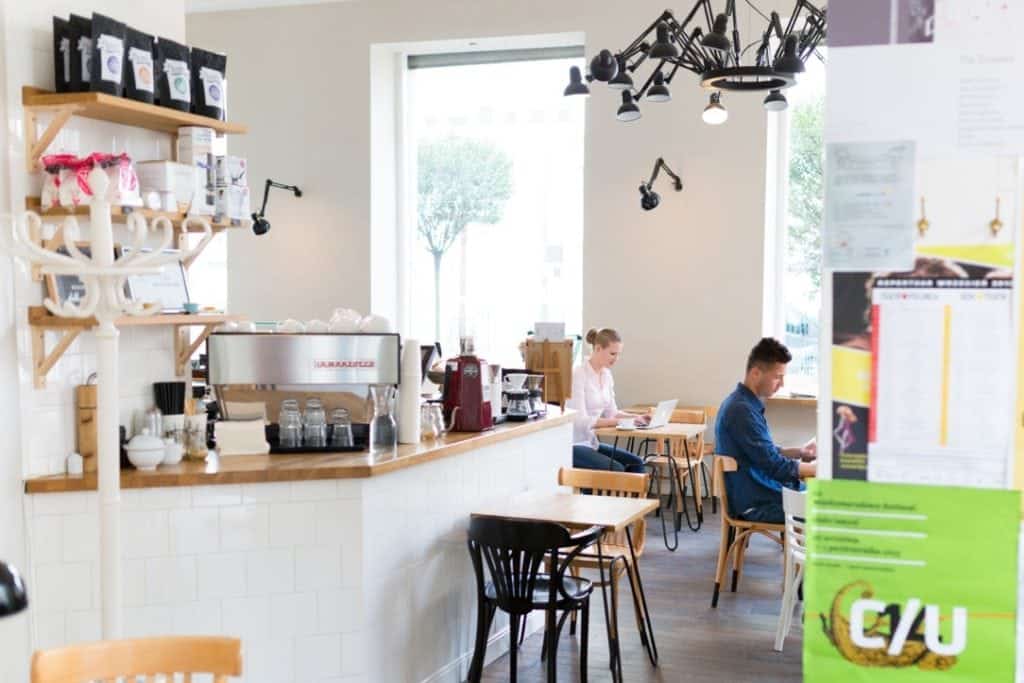 Surprisingly enough, the Scandinavian clean design of the cafe was not inspired by Koppi but the Swedish roasters do love it here, too. Ministerstwo Kawy is a great place to have a break from the loud and busy life buzzing just around the corner from the cafe. The atmosphere of the space is so nice that one of the customers wrote an entire book while enjoying his coffee!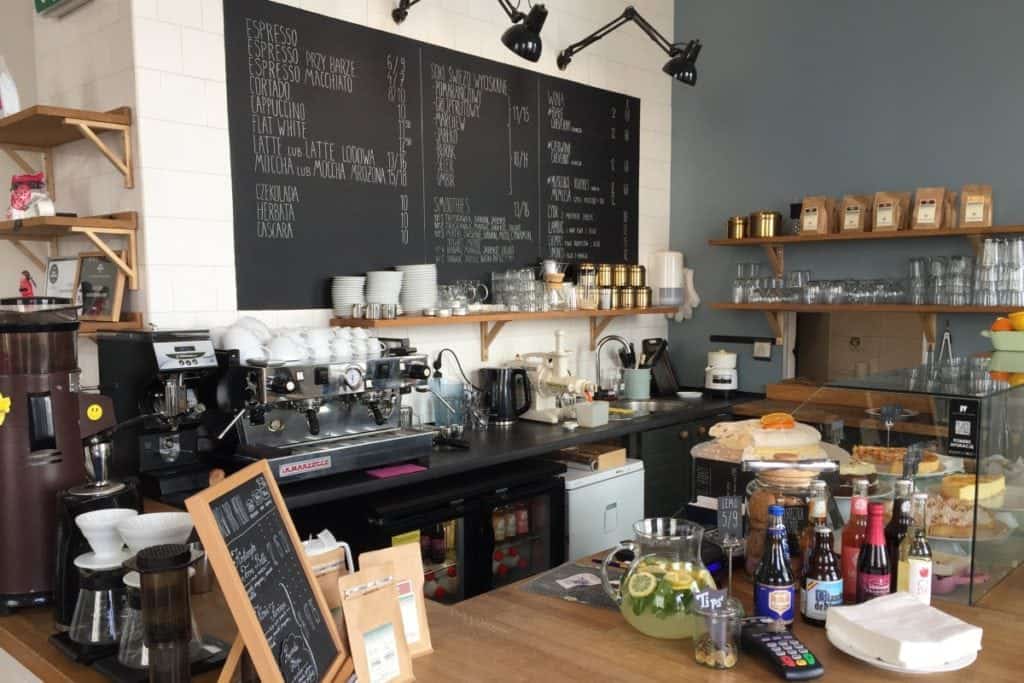 The cafe also hosted the Polish AeroPress Championships in 2012, 2013 and 2014! Besides its drinks menu, Ministerstwo Kawy is pretty famous for its home–made sweets and cakes that are prepared by one of the owners. It is also one of the cafes with the longest opening hours. You can enjoy your time here until 11:00 pm.
Marszałkowska 27/35, 00-639 Warsaw, Poland
Facebook, Instagram, Website
What would be the common theme for Warsaw's coffee scene then? Definitely eclecticism but also love and passion for coffee. It is heartwarming to see so much effort put into educating customers and making them aware of not only what they are drinking but how they can prepare quality coffee themselves. I'm sure that the places that I have visited will continue their great success and I can only wish them all the best!