There is a new coffee highlight in Zurich. The coffee bar being a very small in size but great in its spirit. After a complete renovation, the Neue Milchbar opened the doors in January 2015. It is a place where the various coffee brewing methods meet on the bar and create an educational platform for the café's customers.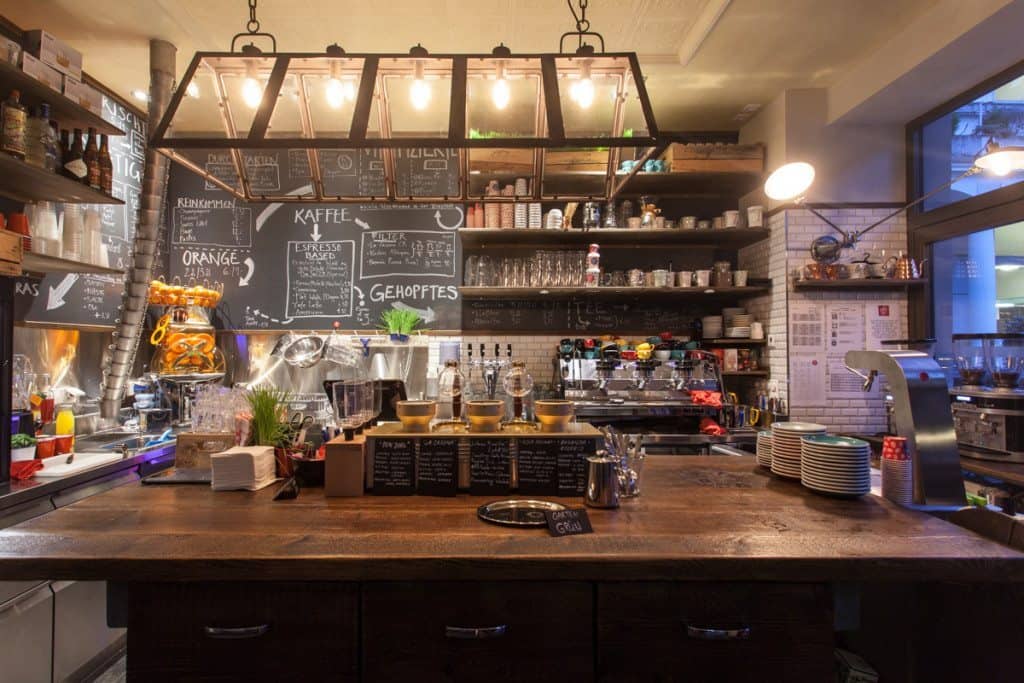 The Milchbar is also a project combining a deli, food and wine store with restaurant services in order to offer a wide range of specialty drinks and cuisine from both local and foreign producers. The tagline "Das Gaumenfreudenhaus" can be translated as "The House of Fun in the Mouth". The coffee bar has only a few seats inside and outside and above the bar you'll find a little restaurant.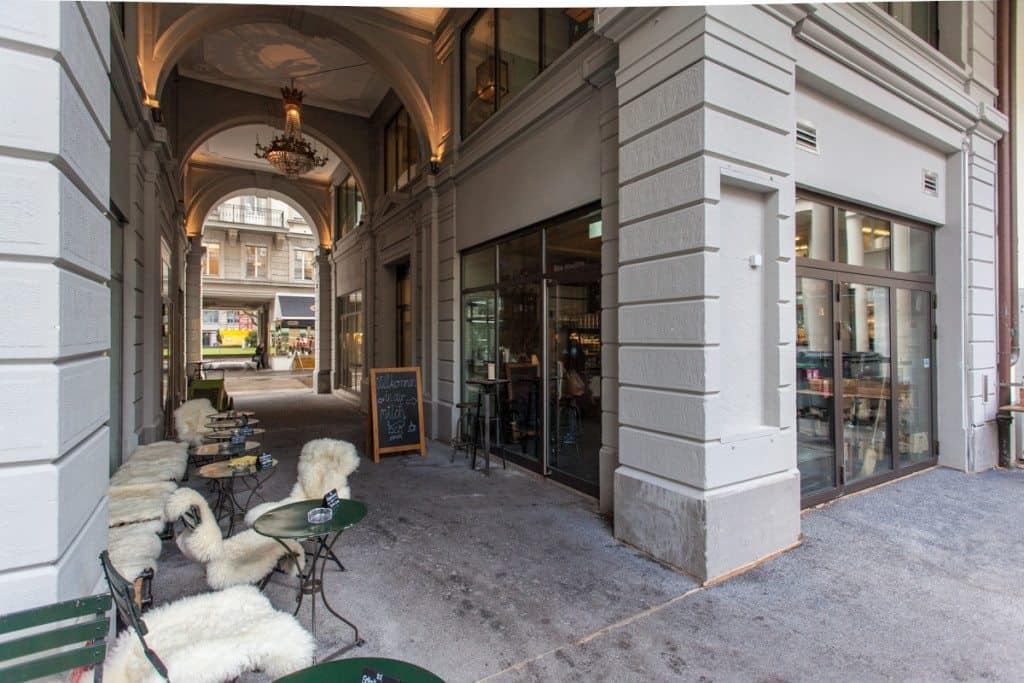 Back to the coffee, Nina Rimpl – Swiss Barista Champion 2014 – and her team (e.g. Elena Ivanova Minekova who stands behind a popular Swiss coffee blog Room409) are serving a wide range of coffees roasted mainly by the local micro-roastery Black & Blaze. Nina is willing to experiment with coffee though so it's worth to check their coffee offer regularly.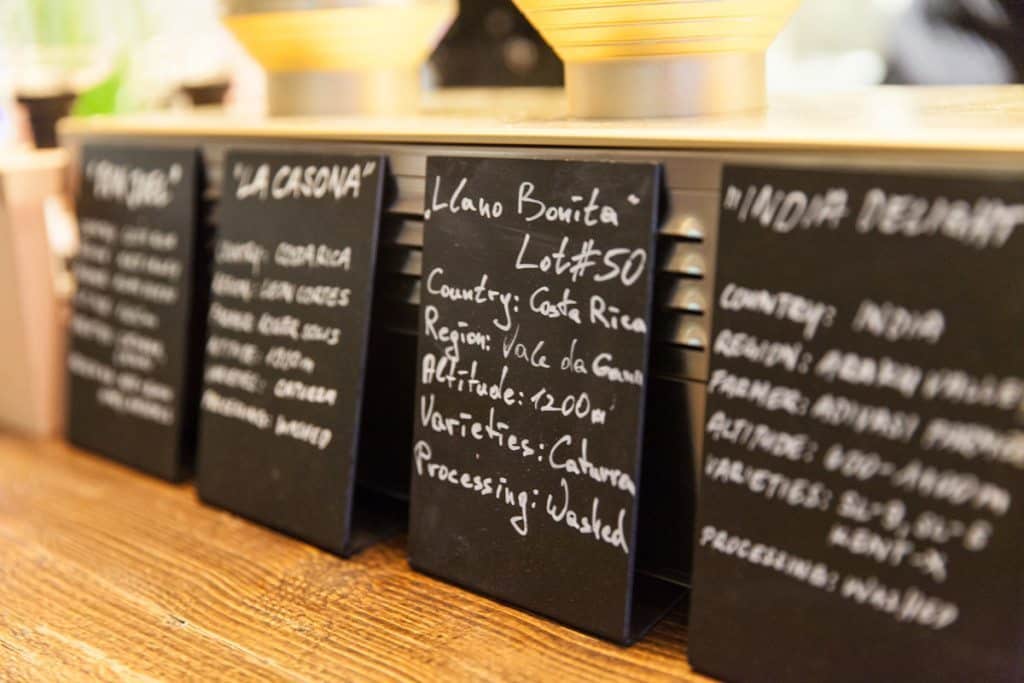 At the moment the Milchbar offers the largest variety of brewing methods in Zürich: Aeropress, V60, Kalita, Chemex, Siphon – whatever you wish for. Besides that you can also get your coffee brewed with an Ibrik (Turkish coffee). The espresso-based coffee menu is created around solid machinery consisting of La Marzocco Strada EP3 and La Marzocco GB5.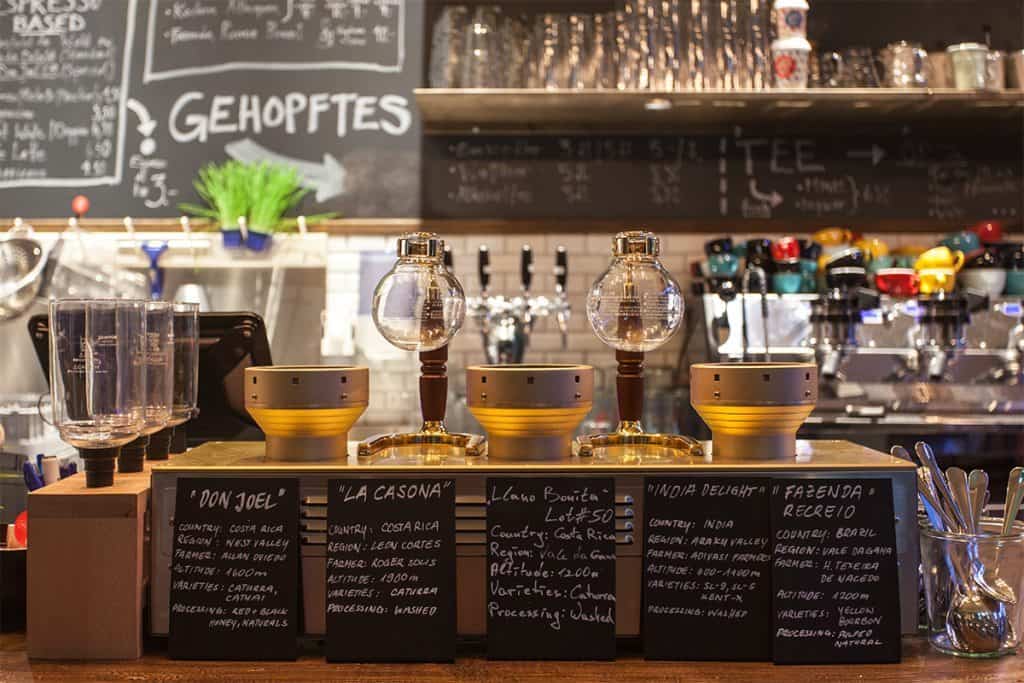 The Milchbar is a great place for coffee lovers and gives you the possibility to talk to and learn from the barista who knows her craft and is happy to share her passion with you.
Die Neue Milchbar
Kappelergasse 16
8001 Zürich
www.milchbar.ch