It's been two months since living here in Milan started to make us all feel like extras in the filming of an overstretched, slow moving post-apocalyptic horror movie. As I'm writing this article, COVID-19 has already become a global curse, taking its toll on human lives and our normal, comfortable way of life.
All over the world, speciality cafes and roasteries are either completely closed or solely focused on their online revenue streams. In Italy, the consequences of the virus are being felt one layer deeper: in the local coffee machine industry, responsible for producing 40% of the professional machines (including filter!) sold in Europe.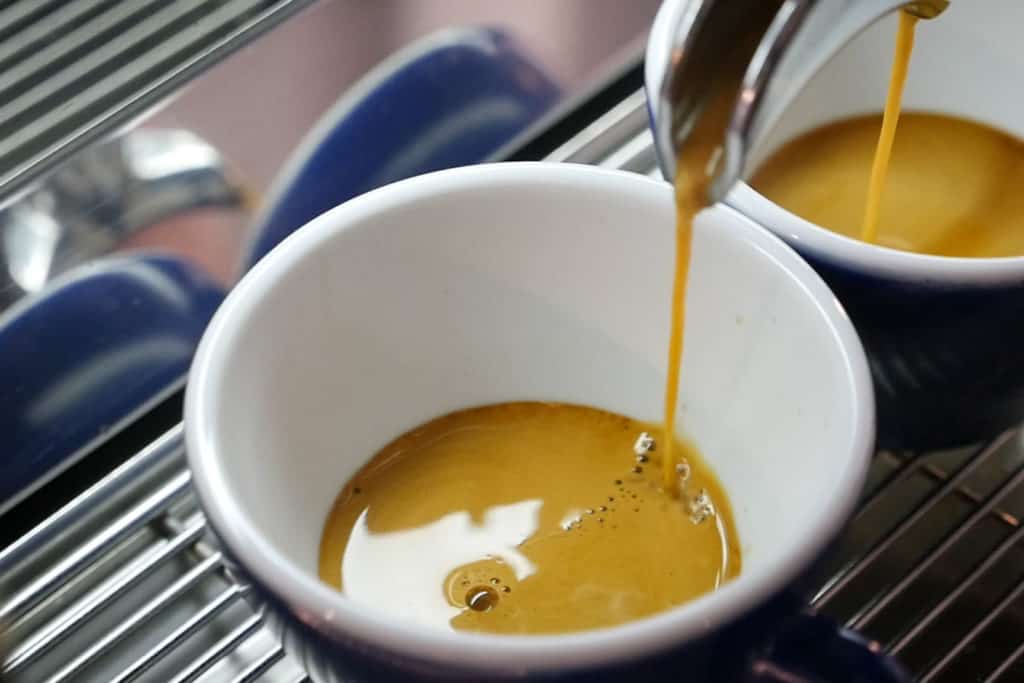 For the industry leaders, having to manage their business during a pandemic means trying to balance decisions concerning the well-being of employees, with maintaining the financial stamina of the company, while continuing to meet the demands of a rapidly changing global coffee market. These concerns are, of course, on everyone's mind. We got in touch with some of Italy's leading coffee machine producers, who were willing to share their current thoughts with us.
La Marzocco
The company stayed open for as long as it was legally allowed to do so. The current approach, very much expressed by the company's spokespersons, is to address this threat head-on and not succumb to the fears it brings with it. This meant continuing the production of machines and spare parts to the fullest capacity possible, for as long as it is possible. Alongside this, La Marzocco also undertook the necessary measures to reduce the risk to its working force and keep them calm.
However, the government's decision to close down all non-essential industry has now put a stop to LM's hopes of steamrolling through the crisis without stopping, but it hasn't given them too much cause for immediate concern. Speaking to Scott Callender from LM USA, he said that "shutting down all the factories might sound scary, but we are prepared with a large warehouse full of machines and spare parts. We're sending out parts, we have after-sale answering the calls and we can deliver machines to anyone who needs them."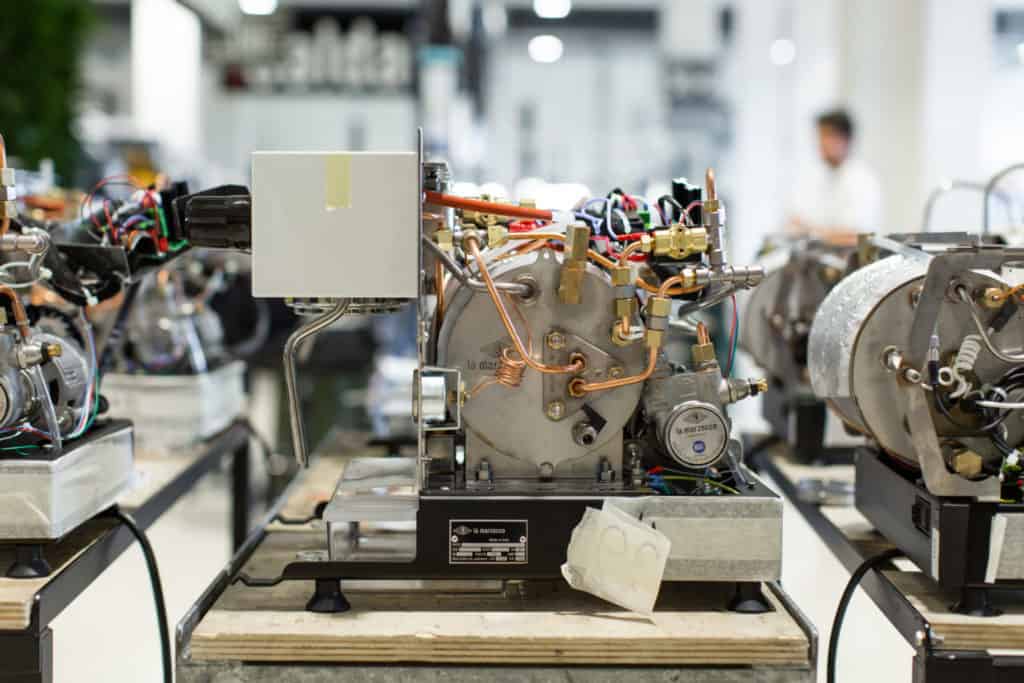 This period, with the challenges that it carries, pushed La Marzocco to doing more of what it already does best – reaching out to the community and involving their customers and social media followers in the activities which can still take place. In fact, LM Home, in a time where people are turning to virtual connectivity, is flourishing. In a recent one-hour barista class they held on Zoom, 250 home-baristas tuned in to listen (and challenge) LM's instructor.
Coffee people have an appetite, not just for content, but for actual delicious coffee. This might seem obvious, but Scott walks me through the complexity of this situation from a business perspective. Since people are now drinking their coffee at home, the question becomes, are they making compromises on the quality of their coffee or are they making specialty coffee?
Right now, the company is spending a great deal of time working with small roasters, to help them make their products available for more of these new home brewers. Scott also charts this as a path for the general industry to get back on its feet. By converting coffee drinkers who are stuck home and are taking their first steps in coffee making to specialty coffee, this could give a huge boost to speciality cafes once they re-open.
Simonelli Group
Although the company's new facilities in Macerata opened just recently, it's now sitting empty while production has come to a stop. This is certainly a thorn in the side of a company aiming to lead the industry in innovation, research and development. But quick adaptation to this situation, by implementing work techniques more common in small start-up companies, is their way to get back on the charted path.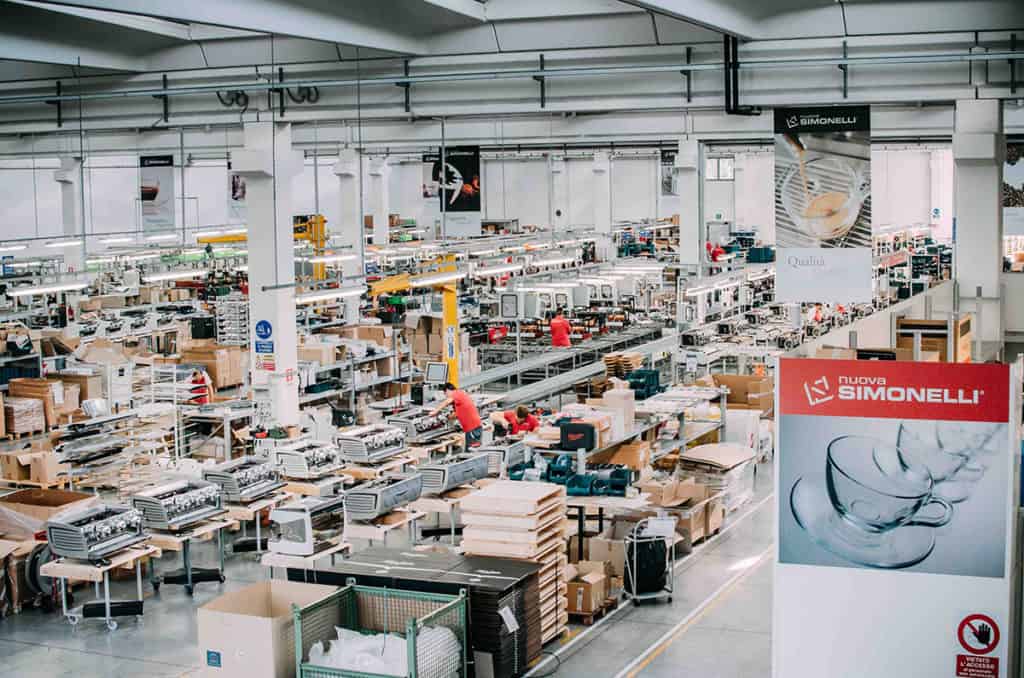 When dealing with the crisis, NS's first priority was to care for its employees. Those who could moved to remote-working from home. In the factory, new health and safety procedures were put in action, and the company implemented a special medical coverage policy called "COVID-19 insurance". Thankfully, the employees are all doing well and no sickness has been recorded among them or their family members. Furthermore, the company is also working to secure donations for the ICU of the local hospital.
As for the company's clients, NS is following the course global situation and continues doing it's best to keep in touch with machine owners and distributors. There's still a lot of uncertainty in the face of the pandemic, and just keeping up with the situation by phone, emails and zoom chats is not enough. Face-to-face communication is out of the question for now and, to fill that gap, NS is working hard to enrich their digital platforms to offer more product information, coffee related videos, online technical courses and even easily accessible system updates for technicians everywhere.
Lelit
A somewhat smaller-scale brand in the industry, Lelit (Gemme) is a family owned company, situated in the heart of Brescia – the area in Italy worst affected by the virus. Lelit mostly makes machines for the home market and some classic HX models for bar use.
Speaking with Mauro Epis, one of the four brothers who own and manage the company and the man behind many of their designs, he sounded surprisingly optimistic. Though the company has been closed under government decree for a few weeks now, they are doing their best from home to stay in touch with both their employees and customers.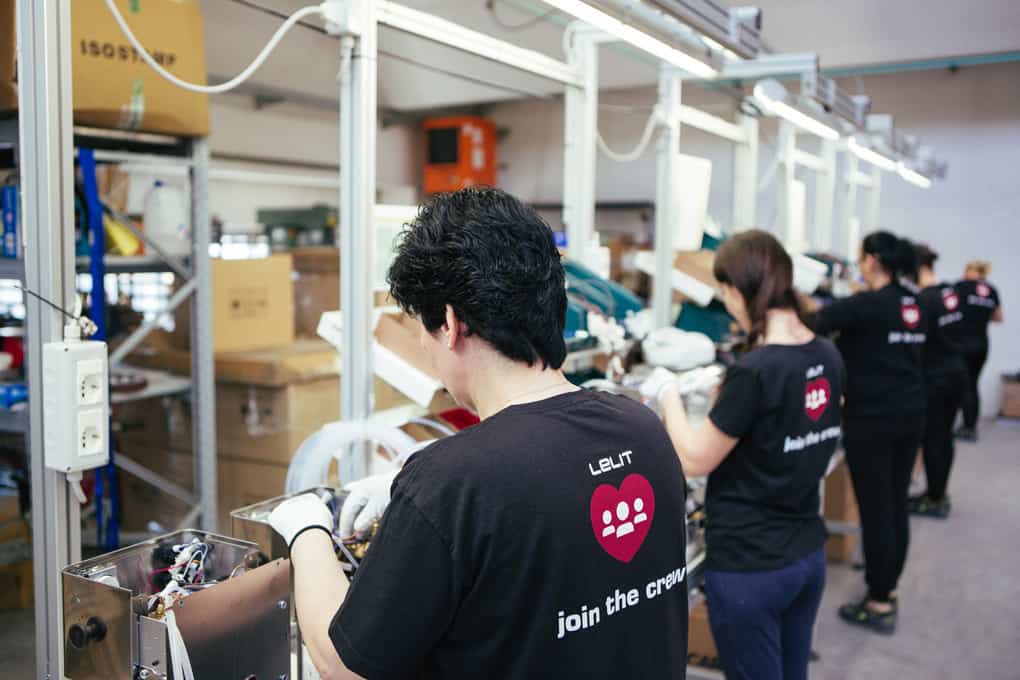 Lelit has already started a process of production automation, and Mauro feels that the Corona crisis will hasten this process and drive it even further towards achieving work done on a more individual basis, with a personal space provided for each employee. In the past, a machine would go through different stations and hands, but he believes people would now feel more comfortable performing the machine's full build-up, right from A-to-Z. Mauro explains "the mechanic doesn't want to worry about the health of someone who worked the machine before him. It's a different way of thinking and it will last far after the virus passes."
Commercially, he's already planning for a future when cafes will scale down both their operation costs and size. Along with this change, the use of home machines will grow significantly, both in the near future and in years to come.
IMS
Besides its machine manufacturers, Italy is also home to some of the best and longest running parts suppliers, feeding the world's entire industry. IMS in Pavia is one such business, and their showers and filters have been in use by pretty much any barista out there, regardless of the brand of their machine.
If the name Pavia sounds irritatingly familiar, it's because it was the centre of the very first COVID-19 outbreak in Europe. The local hospital was the first to take in patients from the villages that were the first to be quarantined and sealed off. It is situated only a few kilometres from IMS's factory. Giulia Monti, a managing partner at IMS, told me that being so close to ground zero made things very real, very fast.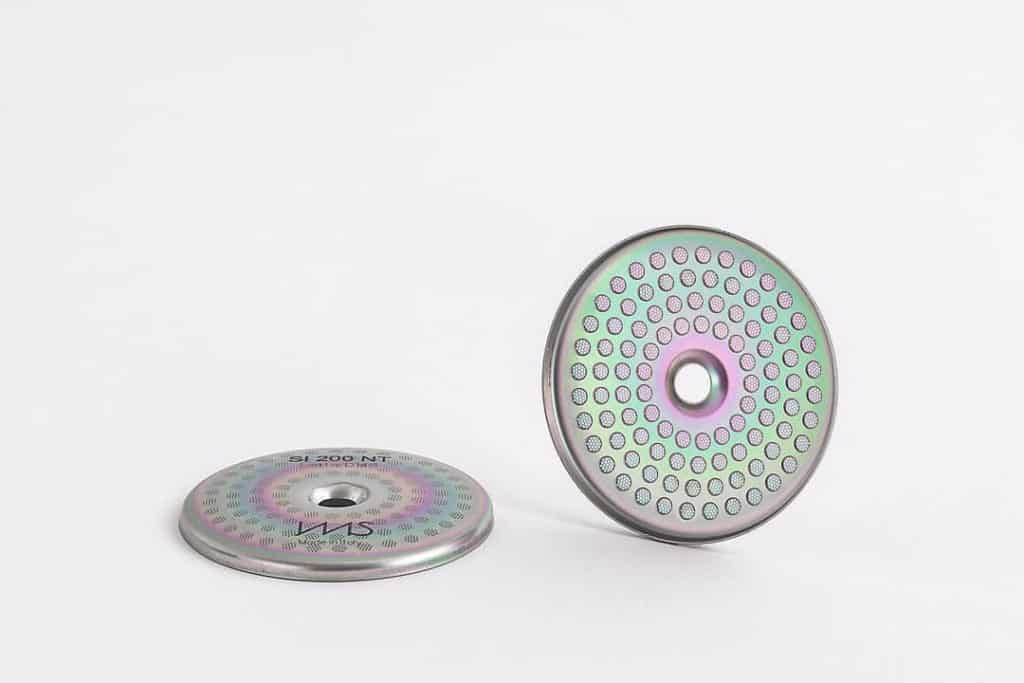 There's a very tight relationship among the company's employees and management with the local community. Many were in touch with medical staff working in the hospital or people who were already affected by the virus, which made the severity of the situation clear early-on. Giulia tells of a very quick response by the company, which included both taking precautionary steps and intensely communicating everything that was happening with their employees.
IMS closed its gates for all production activity two weeks before the publication of the decree that made it mandatory. Giulia explains: "we closed the company out of a sense of responsibility towards our employees, family members, doctors and the entire community."
Prior to closing, they've instated remote work and focused all production activity on delivering urgent orders and stocking up their clients.
The company will open again soon, once it's possible, with many new health and safety procedures put in place. For the moment, most of their energy is being directed towards supporting both their clients and their employees, in getting through these complicated days.
And the future?
It's hard to imagine how our world will look in the next few months and years. We can't yet tell how our society will change, when the economy will bounce back and whether our beloved daily habits will survive as we know them. There's no doubt, however, that coffee will remain a pivotal part of our life and culture.
Change of trends in global coffee consumption will definitely permute the espresso machine industry as well. Coming into this crisis, there were already big changes happening, like consolidations and mergers, wide-scale automation, growing globalization of production and a strengthening of the Direct-To-Consumer approach. The pandemic and it's after-quakes will shuffle the cards even further.
Despite all of our concerns and worries, I believe (almost) everything will be ok. While many businesses will surely suffer in the short term, and some might even close, the industry will change and adapt to the new reality. An early understanding of the new market's needs, and a decisive move to an updated position within it, in the immediate months after the end of the pandemic will determine who will be the leaders in this post-Corona world.