Coffee Spots Polska, or shall we say, its authors, Agnieszka Bukowska and Krzysiek Rzyman, guide you to the best coffee shops in Poland. Agnieszka and Krzysiek both work in the speciality coffee industry—Agnieszka is the Expansion Supervisor at Coffeedesk, and Krzysiek owns STOR cafe in Warsaw.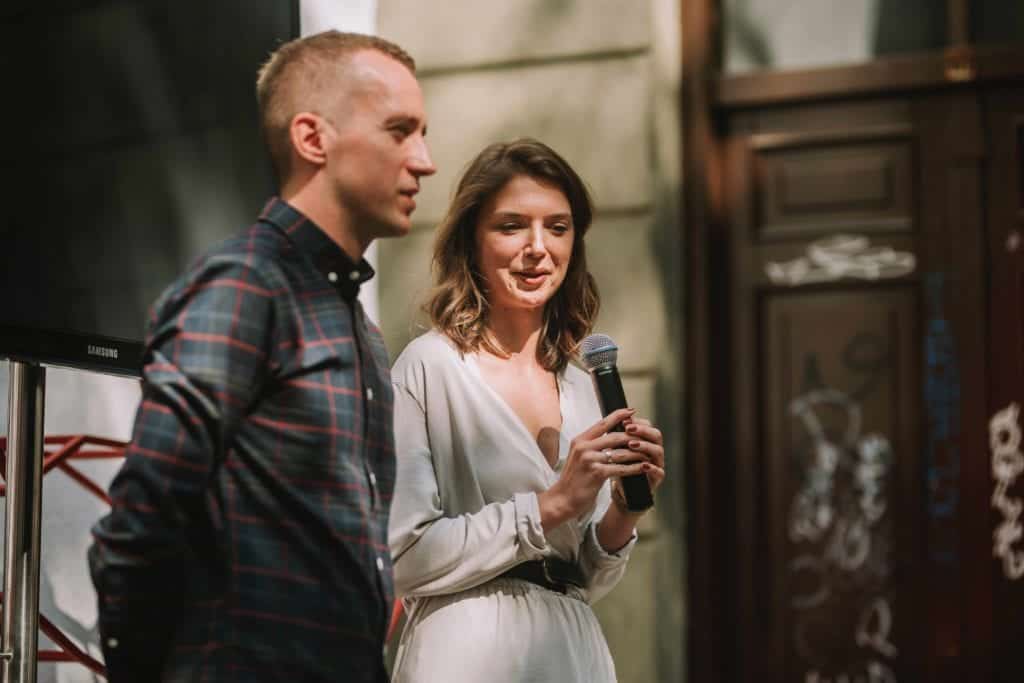 In summer of 2017, Agnieszka and Krzysiek met at the launch of Varsavia Coffee Spots, a guide to the best cafes in Warsaw, written by Krzysiek Rzyman. They soon understood their common interest in the speciality coffee culture, and even their friends would often ask them for recommendations when visiting Polish cities. They decided to combine their talents and soon began planning the guide.
178 cafes in 33 cities
Both of the authors have put a great amount of work into their guide, writing about 80 pieces each. Agnieszka made sure that every detail of their travel agenda is planned well, she researched all of the cafes and ran their social media, while Krzysiek took care of the business side, such as the invoicing, and the online shop.
On their travels around Poland, they visited 33 cities, in which they collected info on 178 cafes. To make sure that they were onto the right candidates for their book, they approached coffee professionals, barista trainers, business owners, or coffee bloggers who were able to confirm that their list had all the cafes that deserve their attention. In some cases, they even visited these cafes with Agnieszka and Krzysiek. Once they settled on their list of great cafes, it was time to check if those were up to their standards.
Agnieszka explained to us how the process worked when it came to judging these cafes: "We had two main criteria: the cafe needed to serve speciality coffee and it needed to use alternative methods of brewing. We were not looking for a perfect cup and we did not disqualify places where we had a slightly over or under-extracted coffee. We believe that everyone, including baristas, has better and worse days. We described places that create the conditions suitable to prepare a great cup of coffee, so the coffee, water, grinder, or espresso machine. The rest is variable and dependent on the human factor."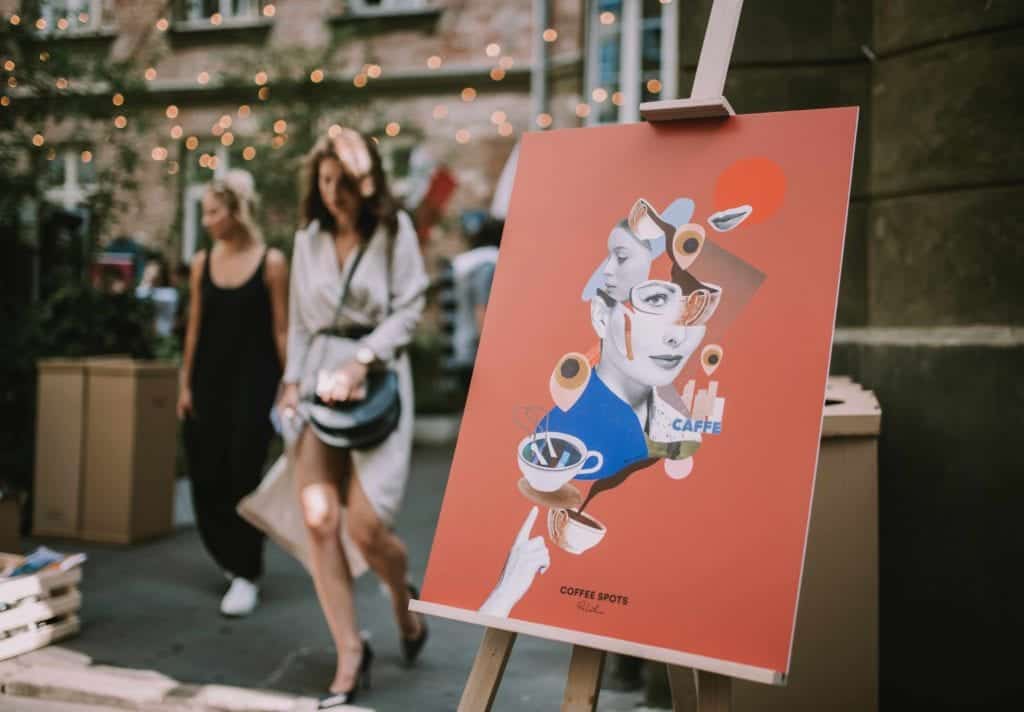 It might sound surprising, but coffee tasting was not actually the best part of the whole process. What was it then? "Definitely travelling through the country, meeting all those passionate people and hearing their amazing stories," Agnieszka replied. She also told us why: "We were over-caffeinated and hyperactive for 3 months. When we were coming back home, we dreamt about having a cup of tea!" We are not surprised. A coffee tour of a city is usually the most difficult one for us, too!
They came up with the final selection of 178 cafes that they would gladly recommend to both local visitors, as well as foreigners. They wanted to lead more people to the hidden gems around Poland and bring more attention to small cafes that had remained undiscovered by many. "We also wanted to show the complexity and diversity of the Polish coffee scene to the world," Agnieszka added. And this was the reason they created the guide in Polish, as well as English.
More than just a coffee guide
Each cafe is described extensively: "We devoted two pages to each cafe – one for a photo (or several photos) and the other for a description [of the cafe]. The description of each cafe is based on the same scheme – it's the name, Instagram profile, business hours, address, espresso machine and grinder type, icons for every alternative method used by this particular cafe. And apart from that, we wrote a text about each cafe containing its history, describing its owners and characteristics of the place," Agnieszka told us. But their coffee guide covers more than just the cafes.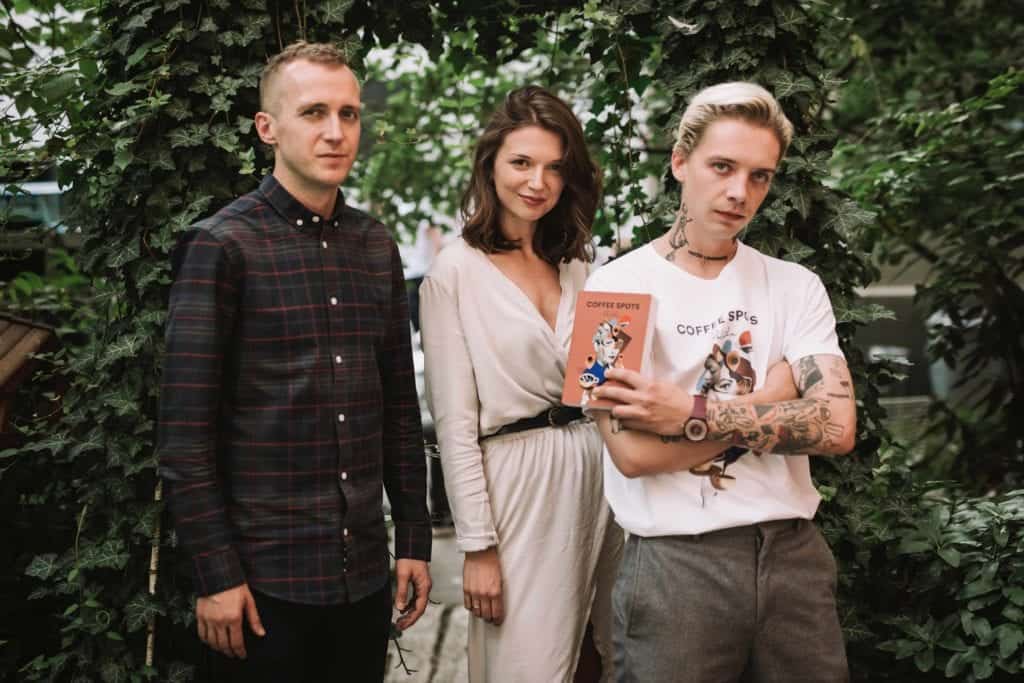 Since they wanted to cover important topics in the industry, they invited several coffee professionals they know well to contribute a chapter on the countries of origin, processing methods, as well as brewing methods. You will find a chapter written by Maciej Duszak, a Polish Brewers Cup Champion, Krzysztof Barabosz, co-founder of Hard Beans, Marcin Rzońca, author of popularcoffee.pl, Kuba Świątek, barista and coach, and Scott Tedder, green coffee buyer and roaster at Bonanza Coffee. The importance of a good design of a coffee vessel was not forgotten – a chapter on Polish porcelain was prepared by the blogger and journalist Małgorzata Minta. Another chapter dedicated to zero-waste was written by the activist Areta Szpura.
Coffee Spots Polska nr. 2?
The coffee scene is constantly developing, not only in the big cities but in the whole country. We see it elsewhere, too, and so we asked Agnieszka and Krzysiek: What does the future hold for their guide? "The first day after the publication we created an online document where we gather all the elements that need to be changed or updated and where we create a list of newly opened coffee shops. As soon as we run out of our current stock, we are planning on publishing the next batch, not as a new book for the new season, rather a second, revised edition," they revealed their plans.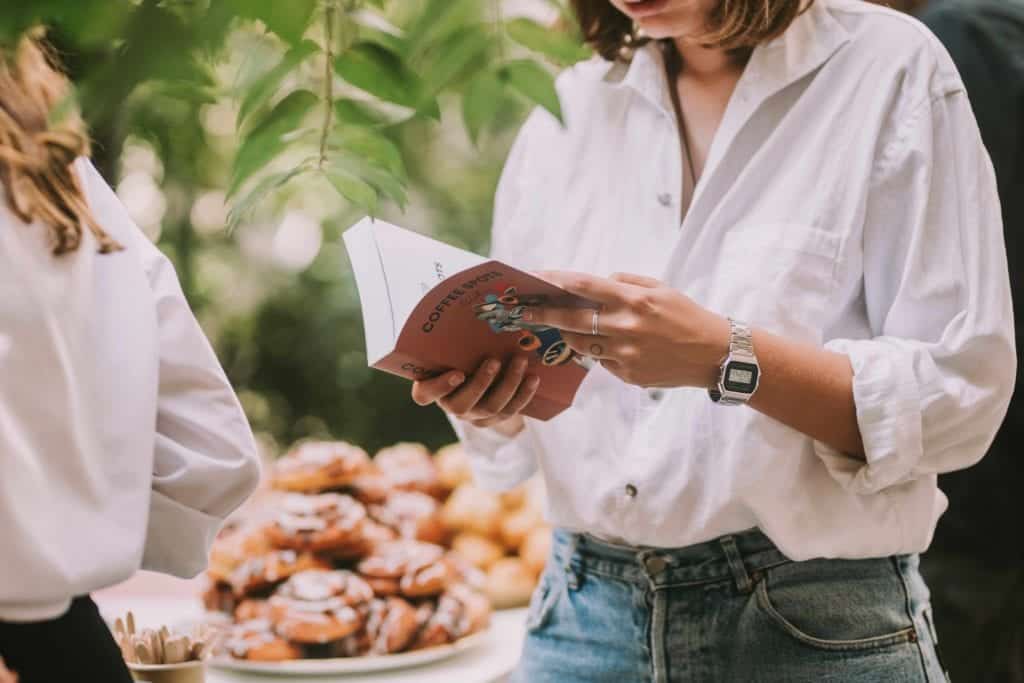 The book is a beautiful addition to anyone's coffee shelf. Its cover was illustrated by the designer, illustrator and set designer Beata Śliwińska Barrakuz, while the composition was done by the co-owner of Unwind Studio, Izabela Piotrowiak. Get your own copy online or through Coffeedesk, where you can order it for a delivery to any European country.
Stay tuned for a selection of a few cafes from the guide that Agnieszka and Krzysiek consider among one of the most unique!