After the announcement of the finalists of the Best New Coffee Product category in the first European Coffee Trip Awards 2016, we were intrigued to learn more about those products. We asked the five designers, manufacturers and developers behind the ideas several questions. Surprisingly, their diverse products had more in common, than we would have thought.
"Love your product! Have a clear vision of what you want to build and don't give up."
That is the piece of advice received from Mr. Bernd Braune, a man behind the number one coffee product of the year, Comandante C40 Nitro Blade, when we asked him about his philosophy. But let's start from the beginning and explore all five products.
Bro | Lithuania
Crooked Nose & Coffee Stories are Vilnius-based coffee enthusiasts, micro roasters and coffee product developers. They serve their roasts at their coffee bar, offering a variety of brew methods. As product developers they stand behind the design and production of the brewing device Bro, and are an active part of coffee education in Lithuania, organising coffee tastings and coffee conference called Dark Times.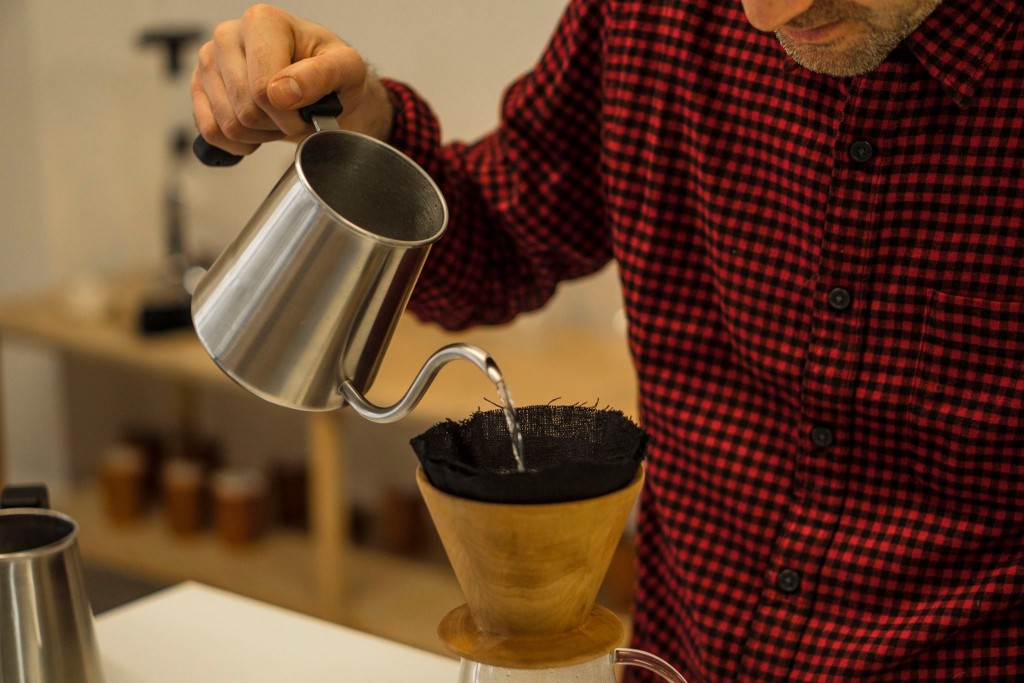 Bro was being developed since 2013 and presented for the first time at Dark Times that same year. It took until spring 2016 to establish its current design. BRO is a representative of what Crooked Nose & Coffee Stories have always been about, being creative with coffee.
Emanuelis Ryklys, the designer of the BRO brewer, says that coffee speaks to him: "I do not want to be pretentious, but for me coffee is kind of a language. And the more I learn it, the more creative products or services I can present. Or at least I spend a lot of time on this."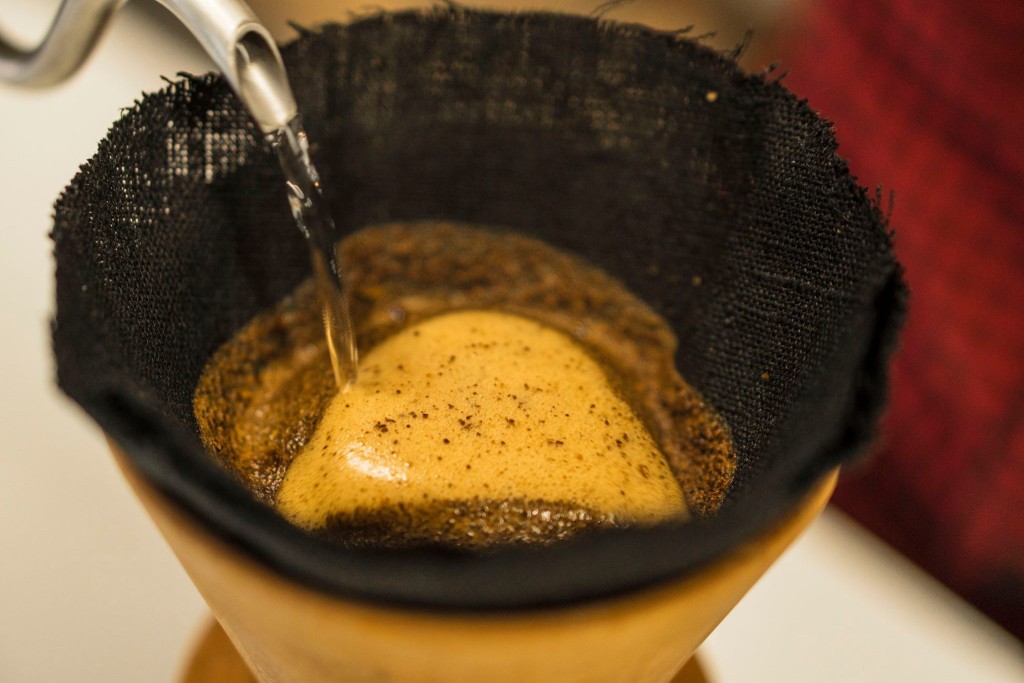 Looking at the beautiful wooden product and its linen filter cloth, we wonder: Are there any particular challenges of its production? Emanuelis Ryklys says: "The hardest thing is to engineer this product. Although we have a lot of wood and linen masters in Lithuania, not so many people can answer my questions. For the past six months I've bean creating lots of samples from different wood and linen, reading as much as I could, testing them, etc. I'm happy that it was not easy to create it, but now I believe I have quite a good "know-how" about these materials. I still have some unanswered questions, but I'm getting there."
Almost a year since the product's final design was found, its production is launching now. The first batches should be ready end of March. Like every new product, Bro has been receiving a well-appreciated feedback. The most worshiped one must have been the acceptance of their product on the Japanese markets, in Tokyo and Kyoto.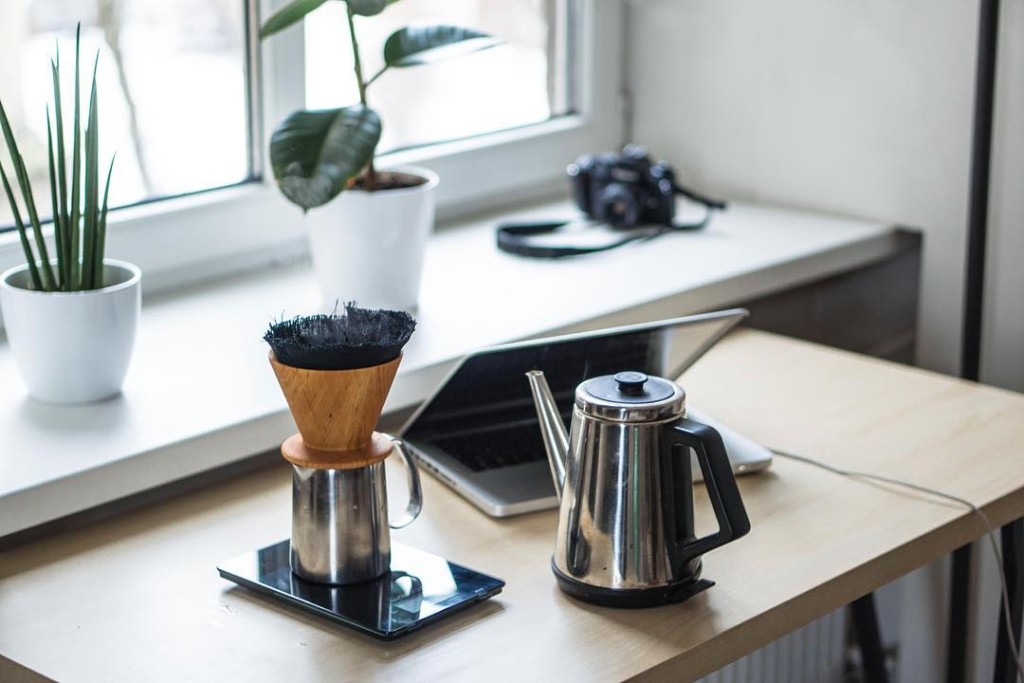 "I've never been to Japan and to bring some of our ideas/products to this inspiring country was a really big challenge for me. But Bro was accepted. And this gave me more motivation on finalising this product."
Contrary to our expectations, apparently you do not need to think of success in order to create something good.
PUSH tamper | United Kingdom
PUSH tamper has become a popular coffee tool since it was taken on stage by Maxwell Colonna-Dashwood, at the WBC (World Barista Championship) in Seattle, USA, 2015. Prior to its appearance with the UK champion, it had been under development for a year.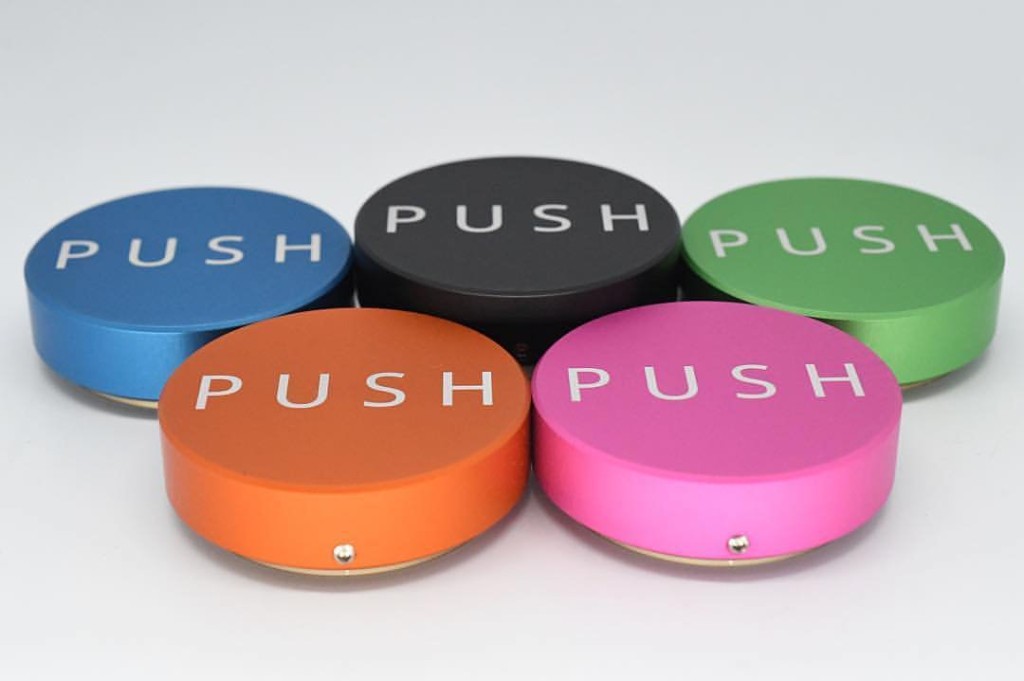 "It is an adjustable coffee tamper that guarantees a perfectly level and repeatable tamp for any user, while significantly reducing the risk of injury to the user," gave us a short characteristics Pete Southern, founder of Clockwork Espresso.
What led him to think of a new type of tamper? The understanding of the issue behind uneven extractions. "I've worked in coffee since 2009, and always found tamping tricky, especially in a very busy environment. When I worked for a company making DNA analysis machines, they struggled to get consistent results despite having a good espresso machine, and I realised it was down to their poor tamping skills. I was frustrated that there wasn't a temper which made it any easier, so began trying to make one."
And their product was such a success that their only worry is the ever-growing demand for the PUSH tamper. So far they have ramped up the production to serve customers in 35 countries, who got interested in it purely thanks to the word of mouth. PUSH seems to receive all the good feedback as it helps baristas across the world.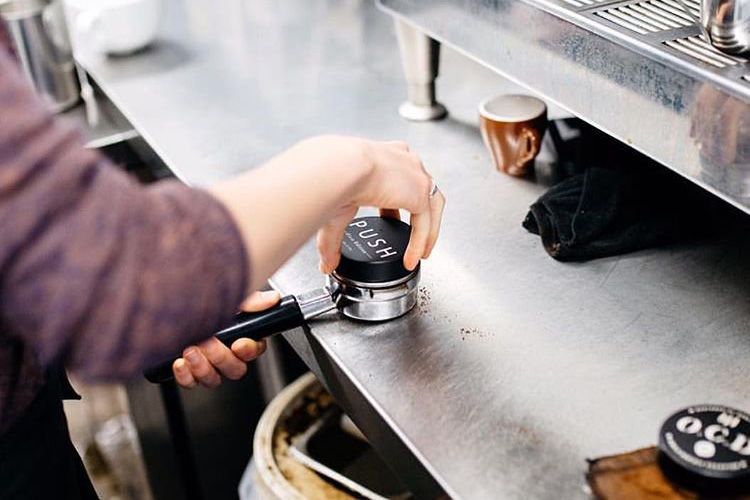 What makes a new product a success? It needs to work. Proper testing cannot be left out. Before any production is launched, the new product must be tested for any possible flaws and lows, to prevent the customers being unhappy with it later on.
"Customers are at the heart of what we do, and even if they're 99% satisfied, that's not enough for us. You have to be better than just different from other products. People (especially coffee geeks) aren't stupid, and won't believe you unless you can prove that your product is better. If you're making it up, they'll see right through it," wrapped it up Pete Southern.
Stempels' Slowbrew | Germany
Stempels' brothers, Hamburg-based company produces Stempels' Slowbrew, probably the only product on our list that is not supposed to last you forever.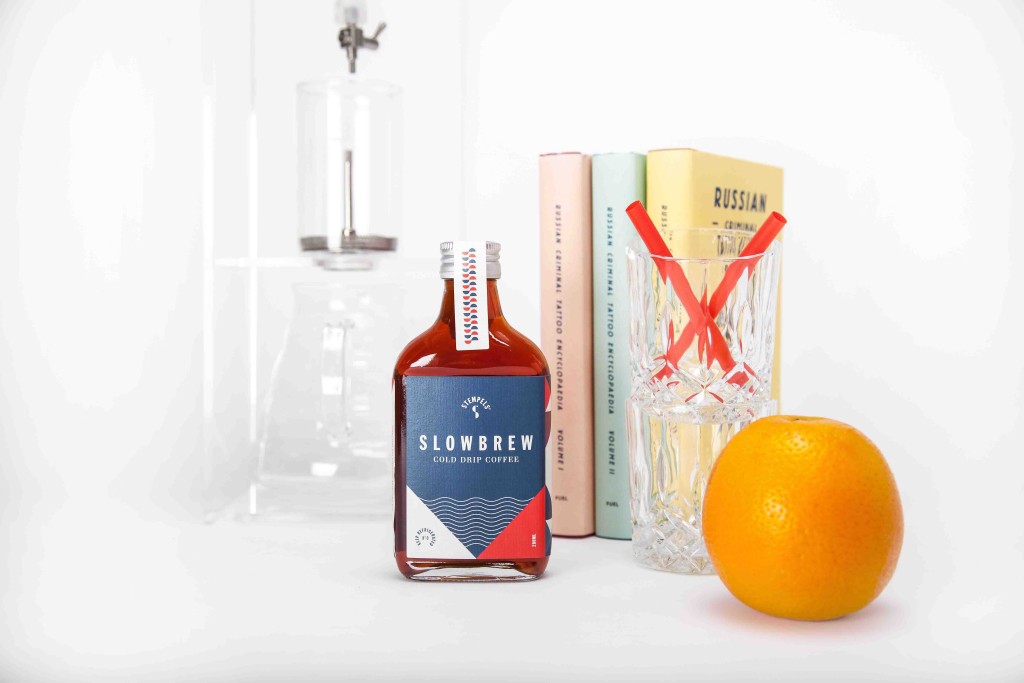 The "healthy energizer for the 21st century", as Niclas and Jan Stempel call it, is an idea that originated in Stempels' minds when they came back from their Australian adventure. "Down Under" they fell in love with cold drip coffee, the best refreshment on the road. At home they started experimenting and created a fruity, naturally sweet coffee that they serve in 200ml bottles.
After having convinced enough people outside of the Third Wave coffee bubble that "cold coffee" can be good too, they received positive feedback as well. For many, Slowbrew would be an exception to their non-existent relationship with coffee, as one customer put it: "I don't usually drink coffee, but I love Slowbrew."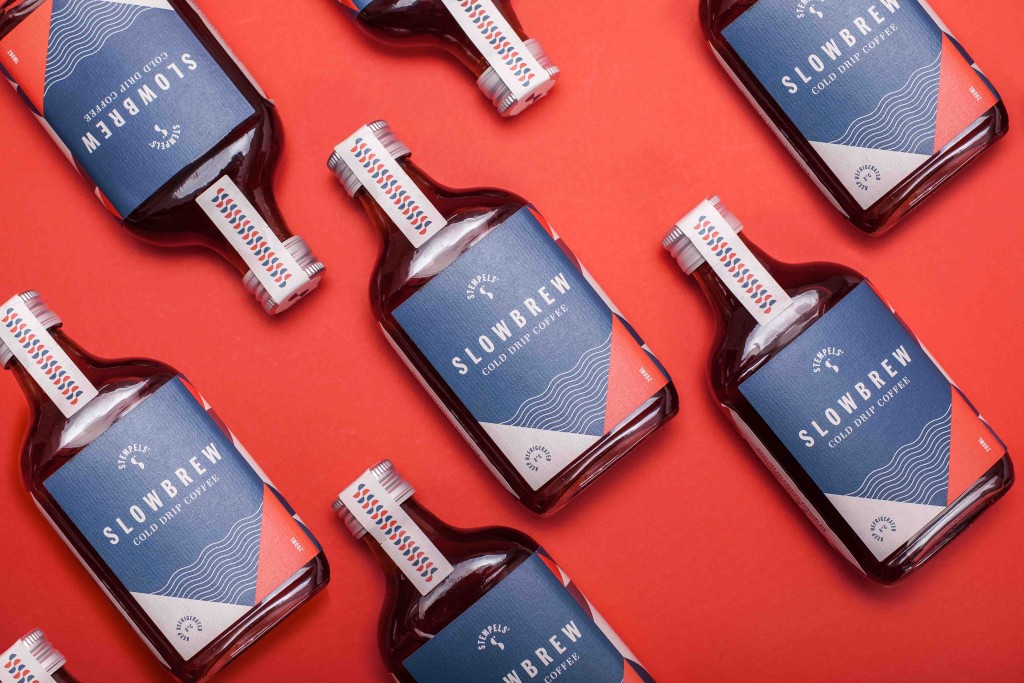 For Niclas and Jan, Slowbrew is obviously a journey of love. That is also supported by their answer to our question: What is the only thing you need to have, to build a successful product? Passion.
The Apron | Czech Republic
The Apron is exactly what the name suggests. An apron. But it has got an added value. It was created by baristas, for baristas, roasters, and anyone who enjoys functional and quality piece of equipment at work. Be it behind the (coffee) bar or lifting bags of green beans. But that is how we see The Apron. One of the co-creators of The Apron, Petr Kvasnicka, put it this way: "Well, I would probably describe it something like: No bull sh*t, just The Apron."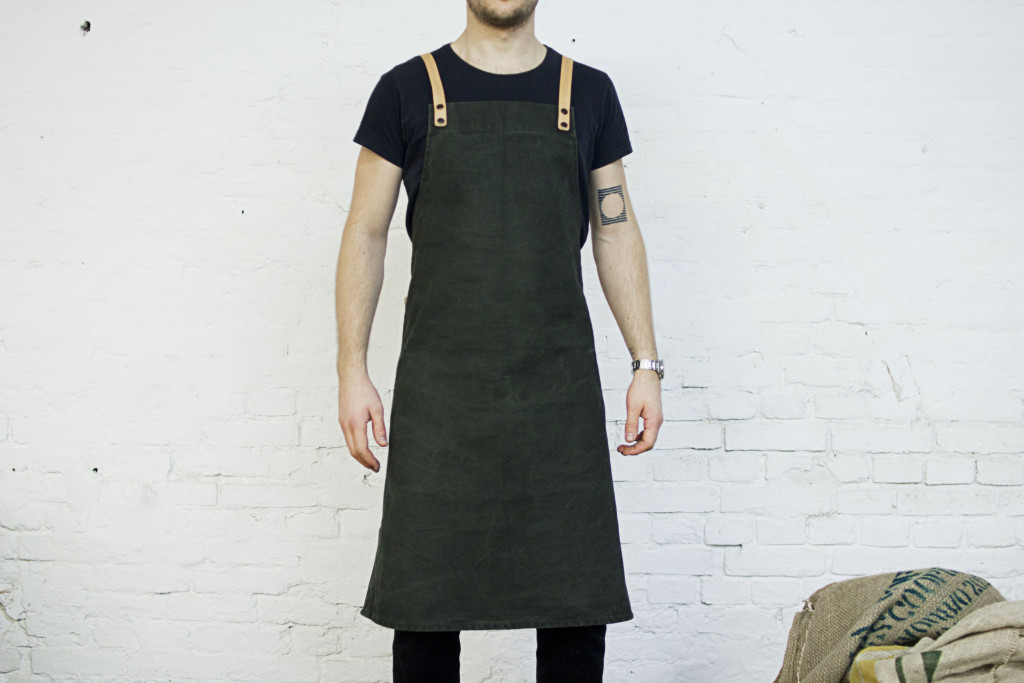 The Apron was a solution for Petr, who then in 2014 ran his first espresso bar COKAFE in Ostrava, the Czech republic. He tried to find the right aprons for his team, and since he did not find any he'd like, he decided to make some instead. The first time the final product was released was during Petr's time at Five Elephant in Berlin, Germany. Here, him and his wife and business partner Marie worked as baristas.
Five Elephant was not their last cafe job, but it was their first big order of The Apron(s). The whole barista team is now equipped with them, with Patrik Rolf Karlsson being the first foreigner customer.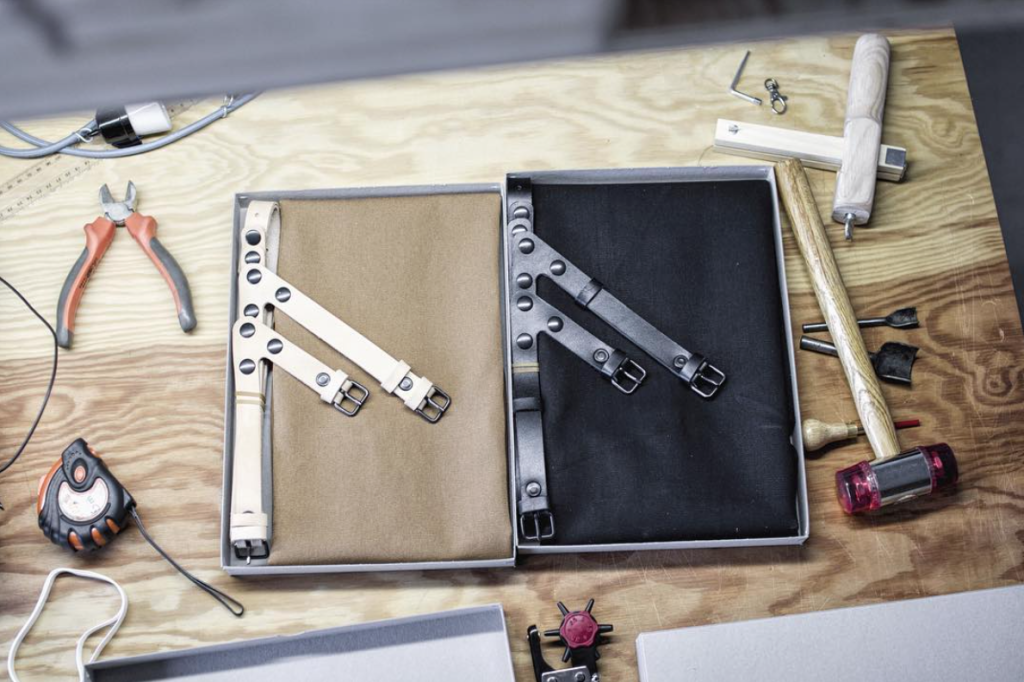 As everything, good products also require quality materials, which in textile seems to be more obvious than with other materials. Everyone knows the cost of a quality textile. Nonetheless, we were quite surprised that they import their materials from abroad. "We have to import a really nice denim from the USA because no one wanted to sell us such a little amount (few hundred meters) here, in Europe, for a reasonable price."
Knowing the challenge of their pursuit of high-quality materials in lower, sustainable quantities, it must be really nice to hear the feedback from Jeremy Challender from London's Prufrock, who said: "You could sell the Aprons for a much better price." A great support comes continuously also from the guys at Pascal Coffee, Stockholm, Sweden, who keep on ordering new aprons.
Comandante C40 Nitro Blade | Germany
A simplified description by Mr. Bernd Braune, CEO of the company, says: "Comandante C40 'Nitro Blade' is the perfect symbiosis of humble craftsmanship, simple design and solid performance." Different design aspects, the material science and performance details of this manual grinder made it a unique product on the market.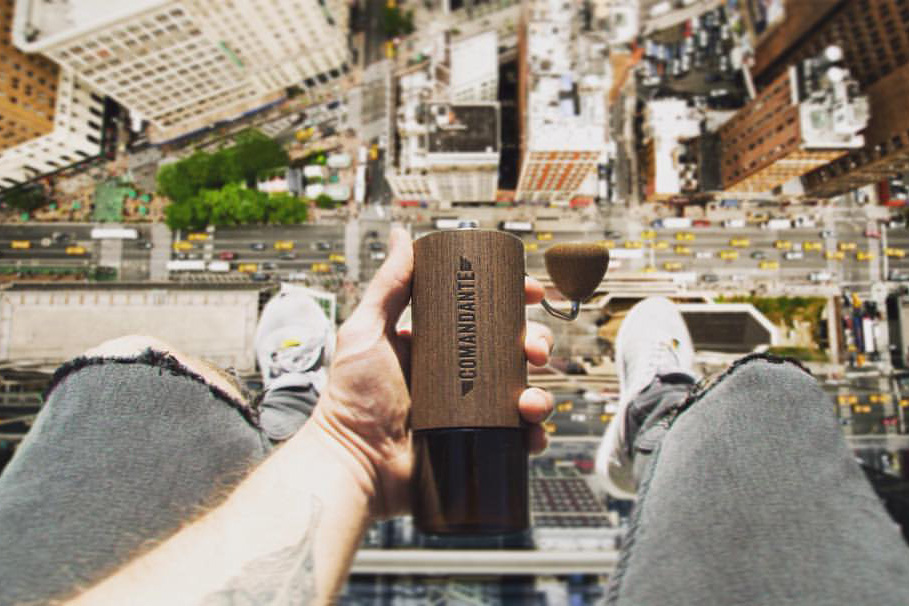 It is a result of years of experience within coffee-grinding technologies which led to the development of this specific product. Years of work on conical burr geometries and manual grinder mechanics went into the Comandante C40 'Nitro Blade' grinder. Available in Europe since the beginning of 2016, it is a successor to its previous type, MK3 Nitro Blade Comandante grinder.
Even a product of such technology development had a rather simple motivation: "When you travel a lot, you are constantly confronted with bad coffee. I hate bad coffee. For me it's an insult. I just wanted to get a perfect travel companion for my trips. I buy high quality coffee beans and I expect my grinder to take good care of them," said Bernd Braune, CEO of Comandante.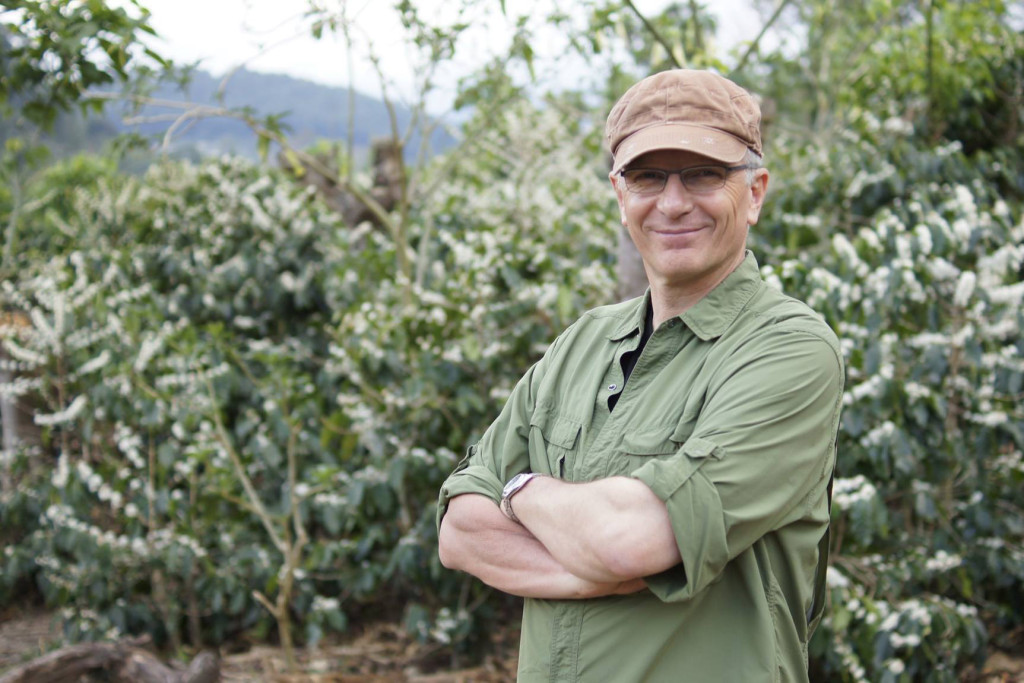 Designing a manual grinder is not an easy task. It is still powered by human energy, so it needs to cut between smooth ergonomics and raw grind productivity. In Mr. Braune's words: "It has to feel fairly smooth to turn the crank, but it should not take forever to grind your coffee portion. Smooth and fast is king! That is difficult to deliver. I think we did a good job there."
The best part of the grinder are its burrs, made from a stainless steel alloy, using terrific burr geometry for specialty coffee brewing and a high precision manufacturing.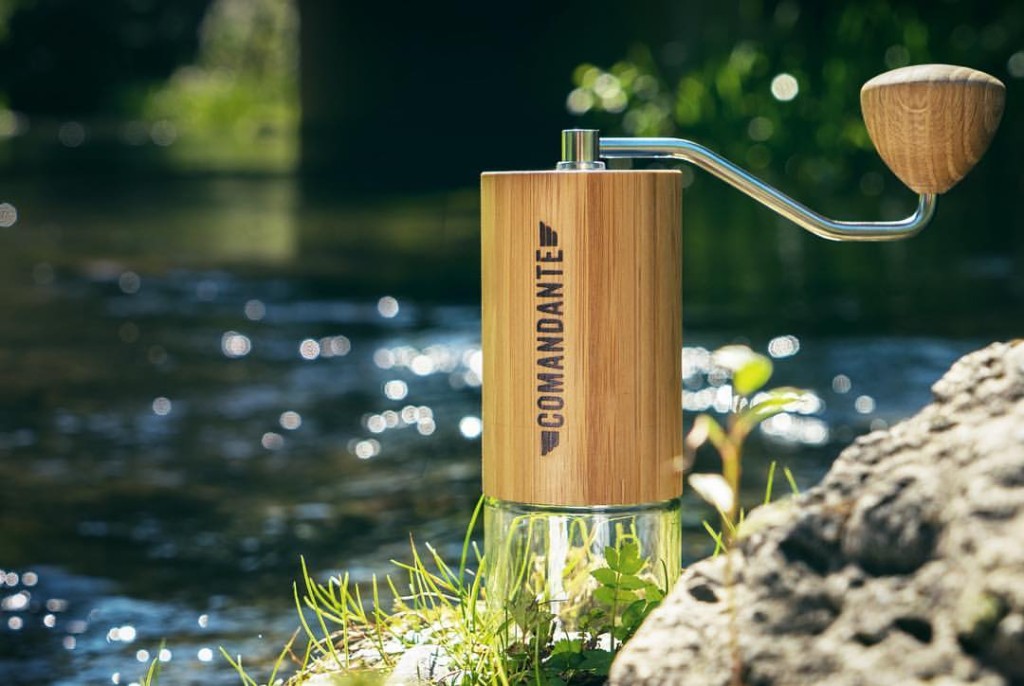 What can make a manufacturer happier than an opinion of a coffee geek, who is as demanding as the manufacturer himself? But apparently, Comandante just "nailed it!".
We believe that Comandante is a great result of years of experience, hard work and devotion to quality. And Mr. Braune confirms: "Love your product! Have a clear vision of what you want to build and don't give up."