Vladyslav Demonenko is an amazingly creative coffee professional and enthusiast from Dnipro in Ukraine. Despite studying in a completely different direction he chose to follow his passion for coffee. He is the co-creator of the instant coffee project Pusk Coffee, involved in Funt Coffee and Black Fox but also is open for new opportunities. Despite just being 26 years old, Vlad is already a Q grader and had a chance to run a fermentation project at coffee origins.
Vlad was already a rising star in the coffee community when he completely shocked the world with this instagram post. It was a monumental, much needed and very visual representation of how dramatically the life in Ukraine changed not only for coffee professionals.
Despite the horrible circumstances Vlad managed to gather the strength and motivation to prepare for the World Coffee in Good Spirits Championship in Milan and got awarded the World V-ce Champion title!
Vladyslav didn't stop there but now continues with a tour around Europe and organises charity pop-ups where he features his cocktails and spreads awareness about the situation in Ukraine.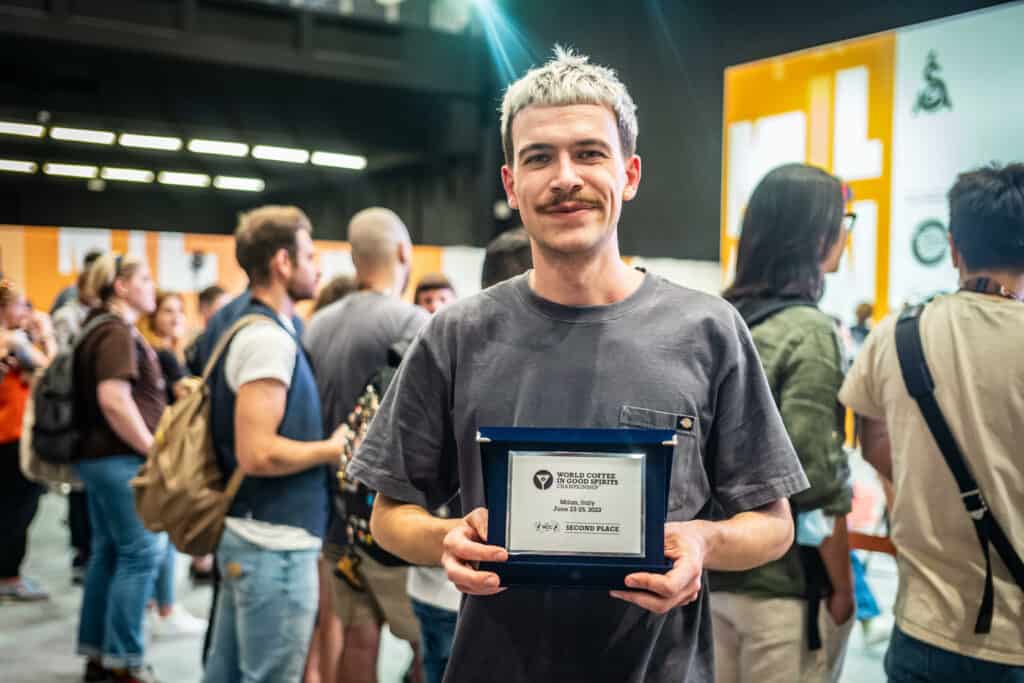 Vladyslav, what is your first memory with coffee?
The first one was when I tried to brew coffee for myself at the age of 7! It was a cezve/ibrik brew in an old cafe,
Could you describe the moment or situation that made you decide to become a barista?
I got eager to become a barista since part of the craft is like a sport competition. My first job was as a waiter. I had a barista colleague who told me about coffee and encouraged me to watch a movie about it. It really inspired me! Also from a really young age I was always really good at memorising tastes and could easily recall and describe them – most of them from my grandma's garden or her pastries. This all seemed fascinating to me so I decided to give it a try as a barista.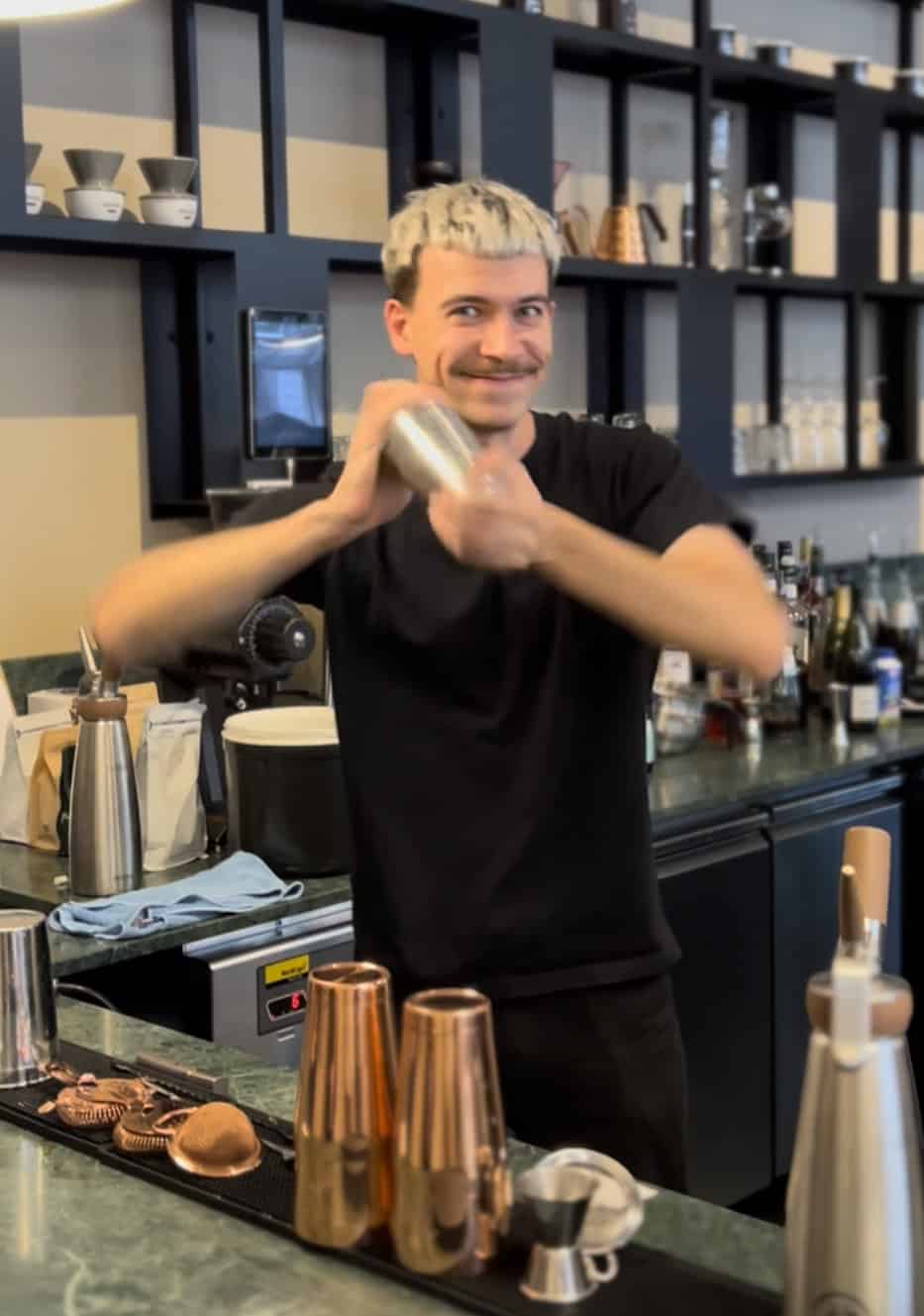 Apologies for the sensitive question but how did your situation change with the beginning of War in Ukraine?
Radical change, I lost my old life, part of my friends around the world and part of them that are still in Ukraine. It broke me. I just came to Germany with one backpack for summer. So it's hard. But thanks to the championship in Milan I had a chance to prove myself and live my old life for a moment. It was kind of a zone for me. Now I start from the beginning.
It probably was a hard decision to still compete in such a hard situation. What kept you motivated to still prepare for the World Championships in Milan?
The World Championship helped me live my old life, be focused on coffee and tastes. Not on news about war. Coffee is still the most beautiful part of my life. I love it. Nicole Battefeld Montgomery was my trainer and helped me so much. Not only in the preparations but also as moral and physical support to stay strong. Sometimes it felt like in a movie. Completely surreal. Intense, absolutely incredible and so hard at the same time.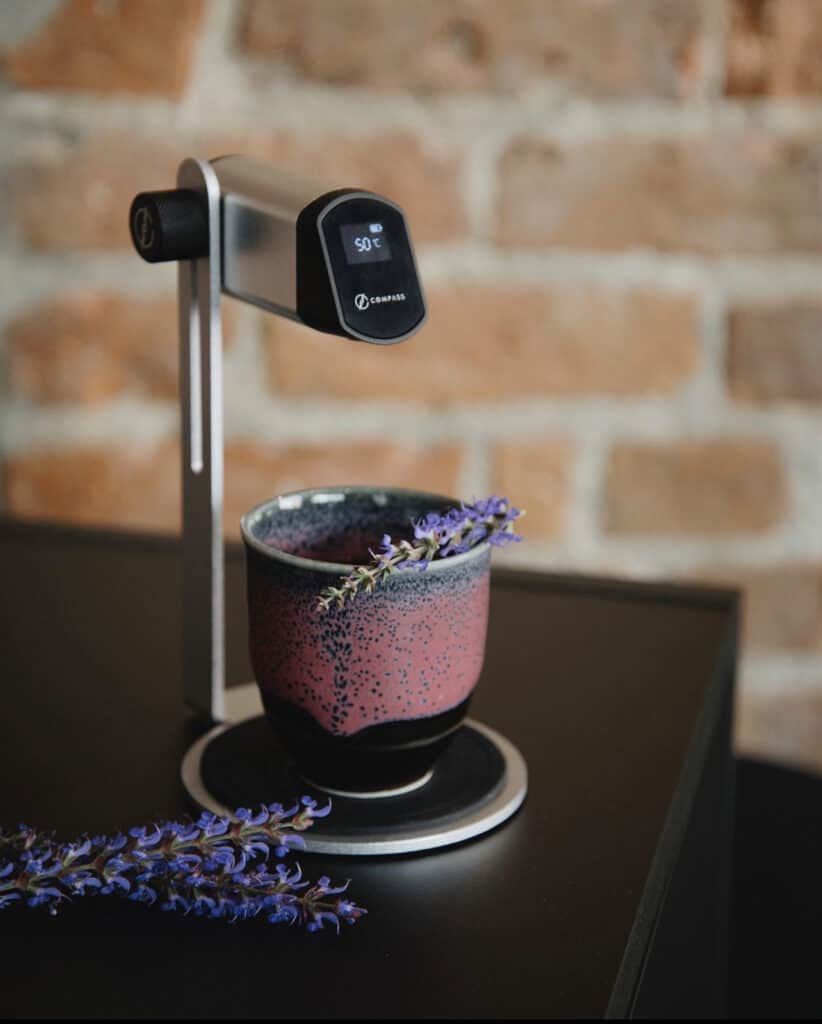 What was the best thing during the championship preparations?
I would say the practice and time on backstage with other competitors. Then the mix of feelings before final and during the final itself. I had some small talk with Aga Rojewska when we stayed together and waited for the championship results. I will never forget these emotions.
How did it feel to become the World V-ce Champion in CiGS?
Amazing ! I'm super happy, huge thanks to everyone who helped me to achieve it. It was hard, very hard. However I got a very clear idea on what I want to share with people. I want to change the world with my cocktails, tune my technique and get even more experience with tastes and performing.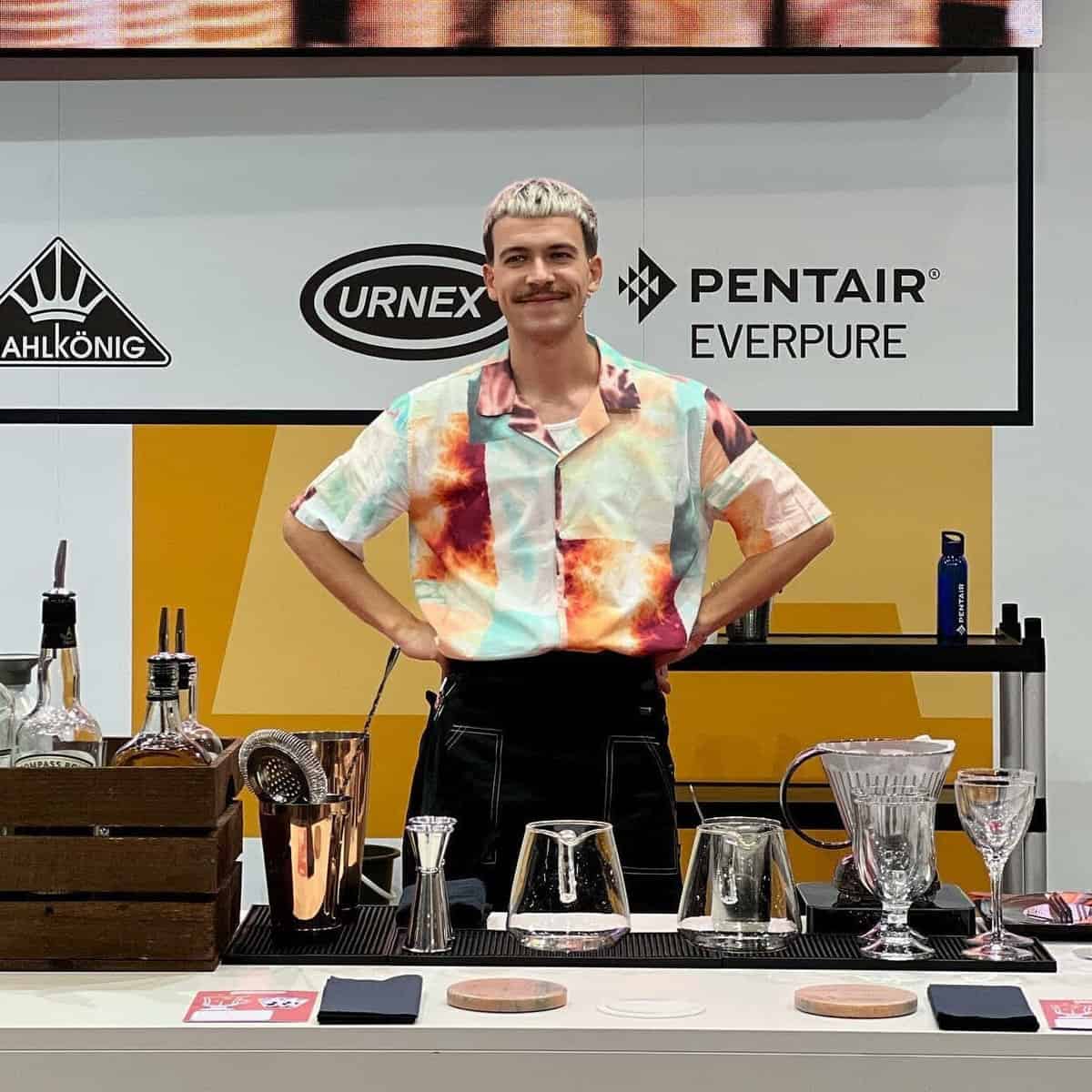 What's the one coffee cocktail that everybody should try? Why?
Definitely my signature Summer Rainy Day in Dnipro, that is my cold cocktail. It's super complex and refreshing. I utilised a new technique called VOM with an edible non-gravity cloud. It's surprising and very interesting sensory wise.
What are your career plans for the upcoming months?
I want to share all my knowledge and experience with the world! By workshops, pop-ups with my cocktails. I'm currently looking for places all around the world to make charity events pop to help my country and spread awareness. In the future I would love to develop as a green coffee buyer and more as a competitor. Maybe even try to open some speakeasy bar with coffee wine and good cocktails.

Quick Fire Questions for Vladyslav Demonenko
Would you serve filter coffee with milk if asked for it?
Yes, it's coffee you should enjoy it as you want.
Do you ever take sugar with your coffee?
No!
Espresso or Filter coffee?
Filter.
Do you aim for Sweetness, Acidity, or Body?
Mix!
Milky or Black?
Black.
Slurp or Spit?
Spit.
Sit in or Take Away?
Sit outside or take away.
Cake or Pastry with your coffee?
Yes, all!
Favourite piece of barista equipment?
Cupping spoon