Our Barista Stories series has been long in the making. Since our first visits to cafes around Europe, we have met many amazing baristas who have had a number of interesting stories to share. We love the speciality coffee community exactly for the people building it and are thrilled to introduce some of those individuals to you.
Baristas truly are the ones who contribute to the atmosphere in the cafe massively and are the key reason why we'd revisit.
Read on to meet Veronika Julinkova, brewing your daily cup of coffee at La Cabra Coffee Roasters in Aarhus.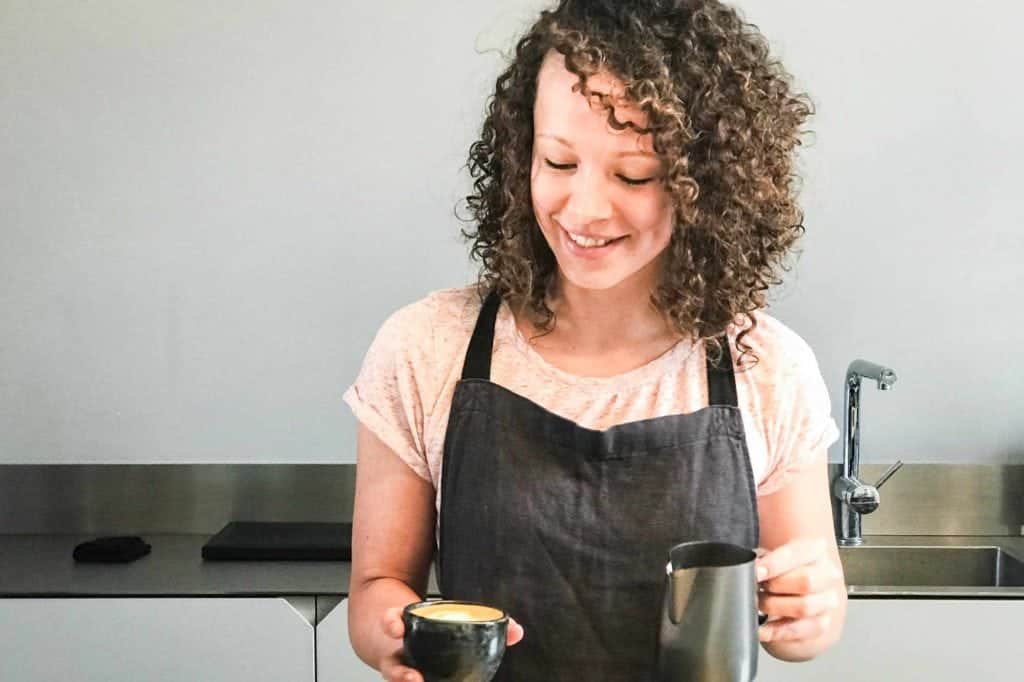 Veronika Julinkova (26) is a Czech barista living in Denmark, where she works as the bar manager at the well-known coffee roastery La Cabra, in Aarhus. Veronika has been making coffee since the age of 14, but the focus on speciality coffee came about four years ago.
A few questions for Veronika
What led you to coffee? Could you describe the moment or situation that made you decide to become a barista?
Since I was 14 years old I worked every summer behind the bar in Italy. We would get cappuccino rush in the morning and 'caffé' rush after dinner – that is what the Italian coffee culture looks like. And since I was working like this till I was 21, I built up the connection to coffee quite naturally. Italians like to stand by the bar and drink their coffee in front of you, so there I also experienced the social aspect of coffee. After quitting these summer jobs, I needed to find a job alongside my studies. I got a job in a speciality coffee shop and started to explore the speciality side of coffee.
I like all the elements of coffee and cafés – so simple for some, so complex for others. I guess that is what led me to it – it is an unexplored area for many people. It feels good to work with something special, unique and a bit mysterious.
What is the funniest thing that you have experienced behind the bar? Can you recall any embarrassing moment?
This story goes way back – it must have been one of my first cups of coffee ever served. Italy 2006: Italian man walked to the bar and ordered an espresso with me. I was a young girl – still quite unsure of how to make coffee properly. I couldn't see any of my colleagues around to help me and I knew one shouldn't let an Italian wait for too long. So, I went for it and thought that since espresso is such a small drink, I could treat the man well. I decided to fill up the cup completely with one long shot – because "getting more coffee for the same price, that must be great"!
I was really taking my time, waited till the coffee was all the way to the rim of the cup. When the cup was full enough, I served it. To my surprise, the man didn't seem too appreciative and came right back to me. Luckily my colleague showed up, apologised and made a new proper espresso. I walked away quite embarrassed and tearing up…and honestly, I was quite scared to make coffee for a while. It was definitely a strong experience back then but I'm quite happy it happened as it made me realise many things about the hospitality industry.
What would you do if you were not working in coffee?
I would like to try to have a business of my own—not necessarily coffee related. I would like to go through the process of building something from scratch…and hopefully, succeed.
What is an unusual habit or hobby that you love?
Being active in nature – running, road cycling, kitesurfing. Baristas usually spend a lot of time indoors, always interacting with people around. I feel that by moving in calm and grand nature, I balance it out.
What are some bad recommendations you hear often in your profession? What is your piece of advice for anybody starting a career as a barista?
I think that recommendations (good or bad) you either take in or let go – depending on how they work for you personally. But my piece of advice would be that coffee is not the only thing in a café. Of course, you should try to make the best coffee you can with the tools available to you, however, if you are not efficient enough and it takes too long to make the coffee or if you are not attentive enough and the customer sits by a dirty table, the coffee won't save all those other imperfections.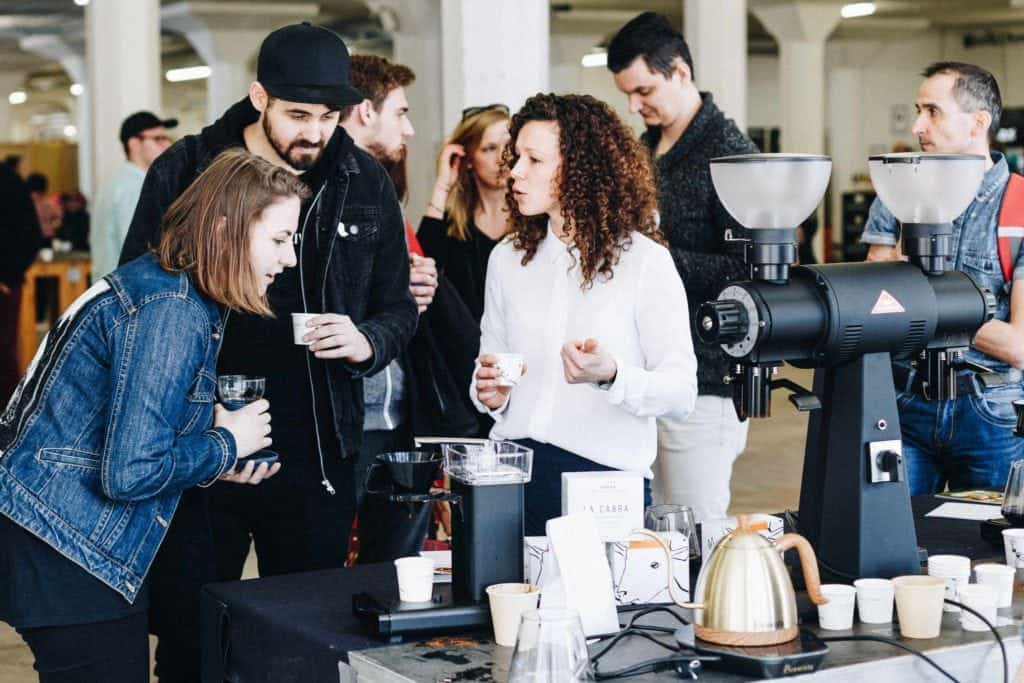 Looking back, what one thing would you wish to know when you were starting to work as a barista?
That working in coffee can be a real career. For many years, I had perceived working in a café as a nice summer or study job. I thought working with coffee means you either work in a café or you own a café. But nowadays I see working in a coffee shop as a starting point for many other jobs in the coffee industry – jobs, which I didn't really consider before.
If you have a bad day at the cafe, what helps you to handle it and provide good customer service?
I don't think I have many bad days. But when it happens I first tell my colleagues – I think you need some sort of understanding and compassion from others in order to get over it. I believe that communicating your issues within your team is crucial for overcoming the bad day.
What is the one thing that you would miss the most if you could not work as a barista/in coffee anymore?
I would miss recognizing customers on the street. As a barista you meet many people and even though you don't have a proper conversation with most of them, passing each other on a street and giving each other a smile feels very nice.
Imagine the perfect day in your city. Perhaps you have an old friend visiting. What would be top 3 to 5 activities or places you would show them?
You don't need many days for getting to know Aarhus. I can imagine having a friend over for 3 days and showing them the charm of the Latin Quarter where one of the La Cabra cafés is located. Then I would recommend experiencing chilled vibes in Godsbanen, spending an afternoon in the Aros museum, where one would get to see the city of Aarhus in colours of a rainbow (you should definitely google it now). In order to get a bit of Danish culture, one should go to an open-air town museum Den Gamle By, which is an amazing complex of Danish houses from 18th to 20th century. To get-away from the city centre, you should go to explore the coast—have a walk on the Infinite Bridge, feed sika deer in Marselisborg Dyrehave and have a stroll in the harbour. Aarhus was the city of culture in 2017 which speaks for itself!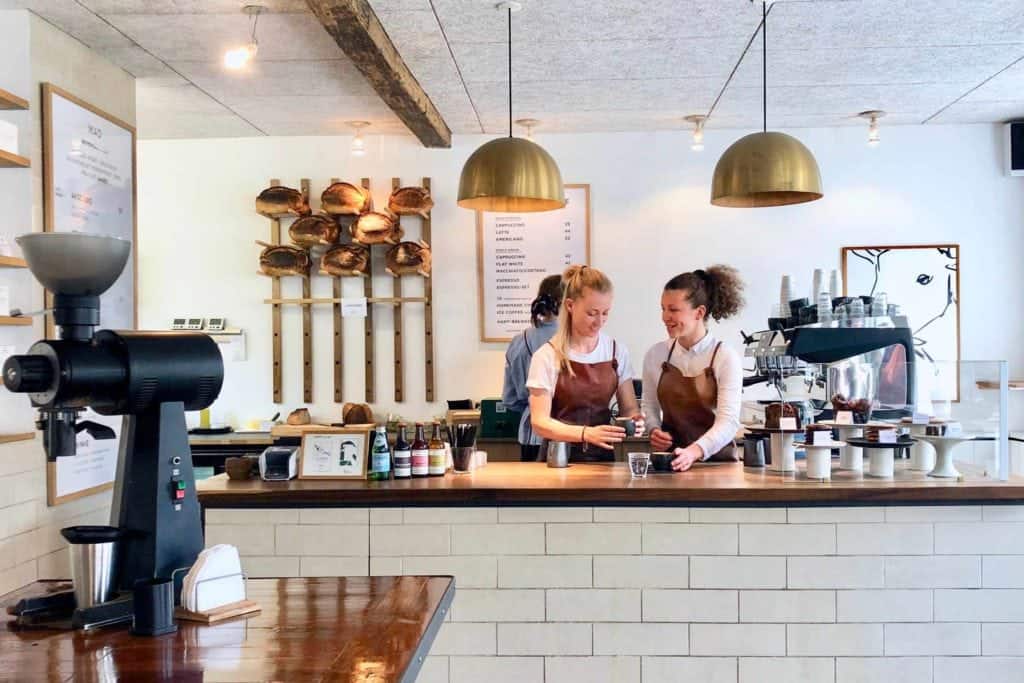 Quick Fire Question
Would you serve filter coffee with milk, if asked for it?
I would communicate what the coffee is like when black and encourage the customer to try it without milk. But of course, I would serve milk aside if asked.
Do you ever take sugar with your coffee?
No.
Espresso or Filter coffee?
Filter.
Do you aim for Sweetness, Acidity, or Body?
A balance of all the above.
Milky or Black?
Both. I like to taste the coffee both ways.
Slurp or Spit?
Spit.
Sit in or Take Away?
Sit in.
Cake or Pastry with your coffee?
None.
What is your wifi password in a cafe?
No wifi = No password