Our Barista Stories series has been long in the making. Since our first visits to cafes around Europe, we have met many amazing baristas who have had a number of interesting stories to share. We love the speciality coffee community exactly for the people building it and are thrilled to introduce some of those individuals to you.
Baristas truly are the ones who contribute to the atmosphere in the cafe massively and are the key reason why we'd revisit.
Read on to meet Simona Keilová, brewing your daily cup of coffee at 7 Shots Coffee in Leipzig.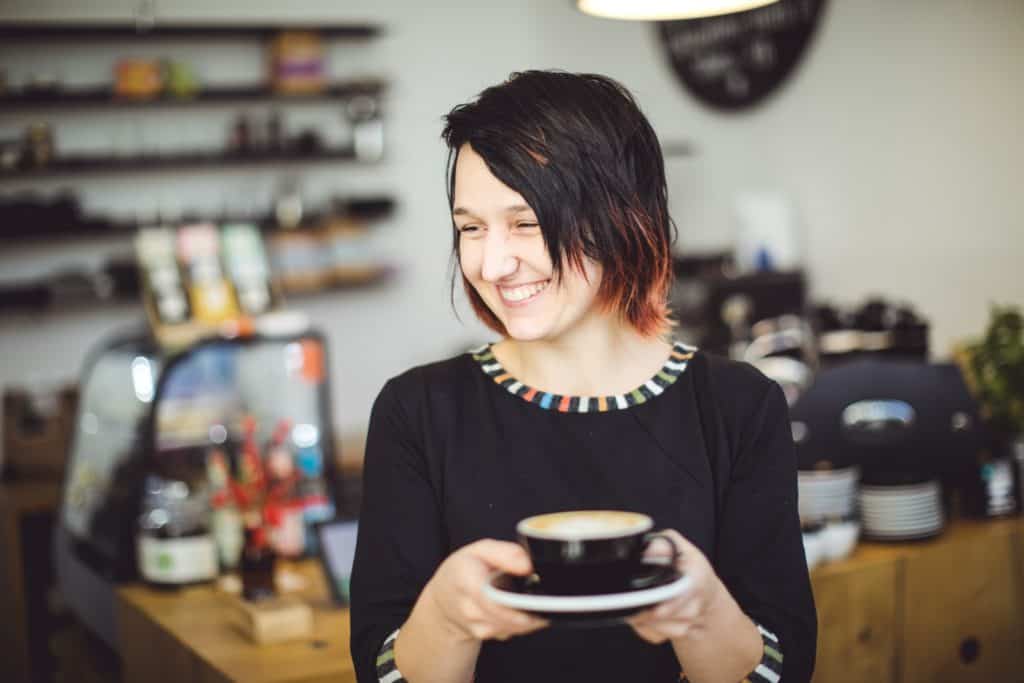 Simona Keilová is the founder, owner and barista at 7 Shots Coffee in Leipzig. Originally from Prague, the Czech Republic, Simona (32), "wanted to open the discussion regarding specialty coffee in Leipzig." Simona has worked in the coffee industry for 8 years.

Simona, do you remember your first memory with coffee?
I think that my first memory with coffee is not a very happy one. I drank about eight cups of coffee before my School Leaving Certificate exams, which obviously did not make me feel very well. Nobody needs to know the full story!
Could you describe the moment or situation that made you decide to become a barista?
It was in 2011 when I worked at a company called Coffee Source, one of the first specialty coffee roasters in the Czech Republic. At that time, the specialty coffee scene in the Czech Republic was not as big as it is today, but there were already some amazing baristas I could learn from. I fell in love with coffee and also with La Marzocco machines.
Then I met my husband. We stumbled across each other at a rave party and it was love at first sight, but he was just about to leave Prague for the United States, where he was starting a job as a researcher at Yale University. Although we knew each other just for a few weeks, I was very much tempted to go to the States with him and explore the coffee culture there, and so I went. The country changed my perspective on coffee and I was impressed by how dynamic and creative the coffee scene was, especially in New York and San Francisco.
What is the funniest thing that you have experienced behind the bar? Can you recall any embarrassing moment?
I am not sure if the funniest, but a funny and embarrassing thing happened during the opening party of 7 Shots Coffee. According to our invitation cards, the party was supposed to start at 3 pm. However, I had only been living in Germany for a short time and I had always been surrounded mostly by Spanish, Italian or American friends; for them, at three actually means at four or even later. But not for Germans. At 3 pm, while drinking beer with friends, drilling some last holes into the walls, we were surprised by a huge crowd wanting to try some coffee! The grinder wasn't even set up yet and we just couldn't give them any coffee. Luckily we had enough beer and wine that helped us get through the first hours without coffee.
What was the most memorable coffee in your life, and what was the one that you'd like to forget?
If you work in the coffee industry for a few years, you develop a sense for where it's a good idea to drink coffee and where you'd rather just have a tea or water to avoid a bad experience. My most memorable coffee was probably the one from my very own La Marzocco GS3. For 6 years I had been saving money to buy this machine, it had always been my dream to have it. The day when it arrived was the first time I could make espresso for my friends and my neighbors, and that was the moment that I will never forget. It was September 2017 and we were drinking coffee from Doubleshot roasters from Prague.
If a career in coffee was not an option, what job would you be doing?
Oh, then I would be screwed. With a Master of Theology from the Czech Republic, one of the most atheist countries in the world, I'm afraid I'd be unemployed by now.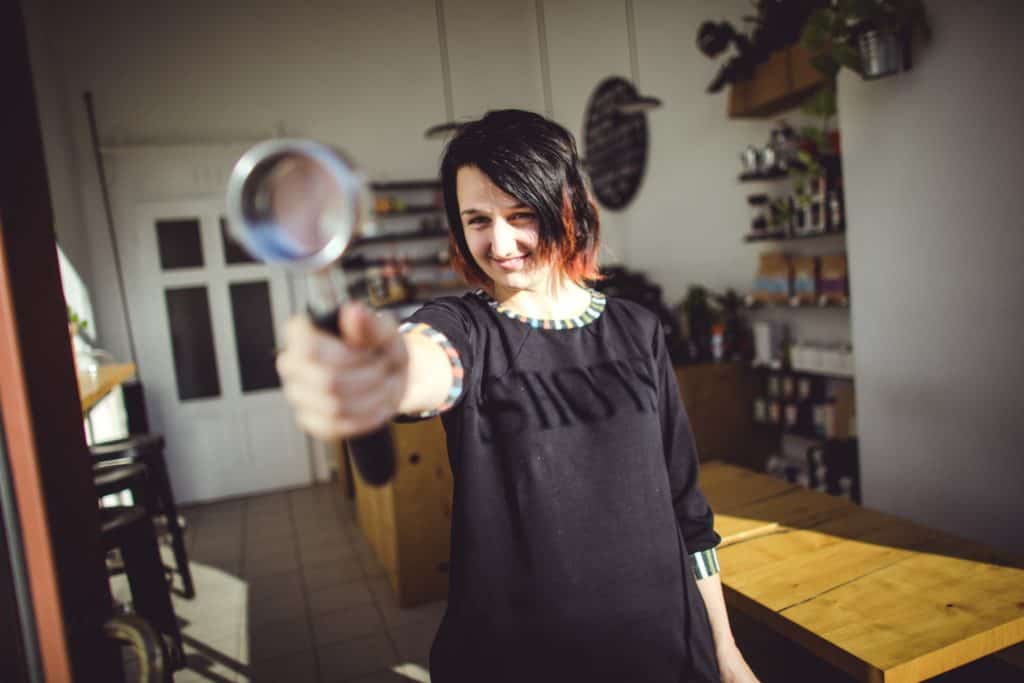 Do you have an unusual habit or hobby that you love?
I like rave parties, not the huge ones, rather some small parties in the woods, dancing through the night, and as a reward to my friends who play music the whole day and night, I brew them coffee.
Are there any bad recommendations you hear often in your profession? What is your piece of advice for anybody starting a career as a barista?
There is still a lot of myths that I hear from my customers. I guess that it is hard for people who are new to specialty coffee to get oriented and to find the relevant sources of information. My advice would be: Never be ashamed to ask your colleagues or your favorite barista, no question is stupid.
What qualities set a good and a great barista apart?
For me, the greatest baristas are those people who manage to make their customers or friends excited about specialty coffee, those who manage to win new people over to the scene. For instance last year I really enjoyed coffee from Patrick Murray & Finca Majahual from El Salvador roasted by Five Elephant from Berlin. When we had this coffee in the grinder, I felt obliged to brew it as well as I could since I knew how important it was for Patrick and his family at their farm. Brewing these coffees perfectly can not only brighten up a day of your customers who drink them, but it has a real impact on the life of the farmers at the place of origin. I believe that being aware of your role and impact will naturally push you to strive for the very best, not for the average.
What helps you to handle a bad day at the cafe and to provide good customer service?
Being surrounded by people and good coffee sounds already like an ideal day for me. However, if I have a bad day for some reason and if coffee doesn't help, then it's usually my amazing colleague Peter Andersen with his Danish or British (or whatever it is) humour that helps almost instantly. So I would recommend getting surrounded by Danish colleagues if possible.
What is the one thing that you would miss the most if you could not work as a barista anymore?
I guess it would be the moment when I manage to win a dark-roast drinker over to our bright and fruity coffees. For me this is some kind of a mission or a game—seeing people giving up robusta and dark roasts brings me a lot of satisfaction.
What cafes and roasters make the top-five list of places to visit in your city? Where would you take your visitors?
Leipzig is an incredible city and if you are heading here, you should definitely check out the program of concert venues such as Conne Island, UT Connewitz, Werk 2, or IFZ.
My favorite place to eat is a restaurant called Pekar, in Lindenau. And in terms of coffee, you should definitely visit ROTORBOOKS on Kolonnadenstraße, which is a great book store where among other things you get an amazing pour over from 3fe, Bonanza Coffee etc.
What has been the best experience you have had in the speciality coffee industry so far?
My greatest experience so far was creating a space where people come to connect over coffee. I am very passionate about high-quality coffee and didn't know what to expect when I moved to Leipzig in Germany. Coming to a foreign country and then opening my own shop was a bit of a risk. Seeing how well my shop concept and I were accepted and welcomed means a lot to me.

I am proud of the little specialty coffee community that has grown around 7 Shots. Figuring out how to run a small business and raise two young children has been a challenging but very rewarding experience. I know that many women struggle with the idea of following their passion while raising a family. Hopefully, my story will encourage them to take a leap and share the vision and talents with the world.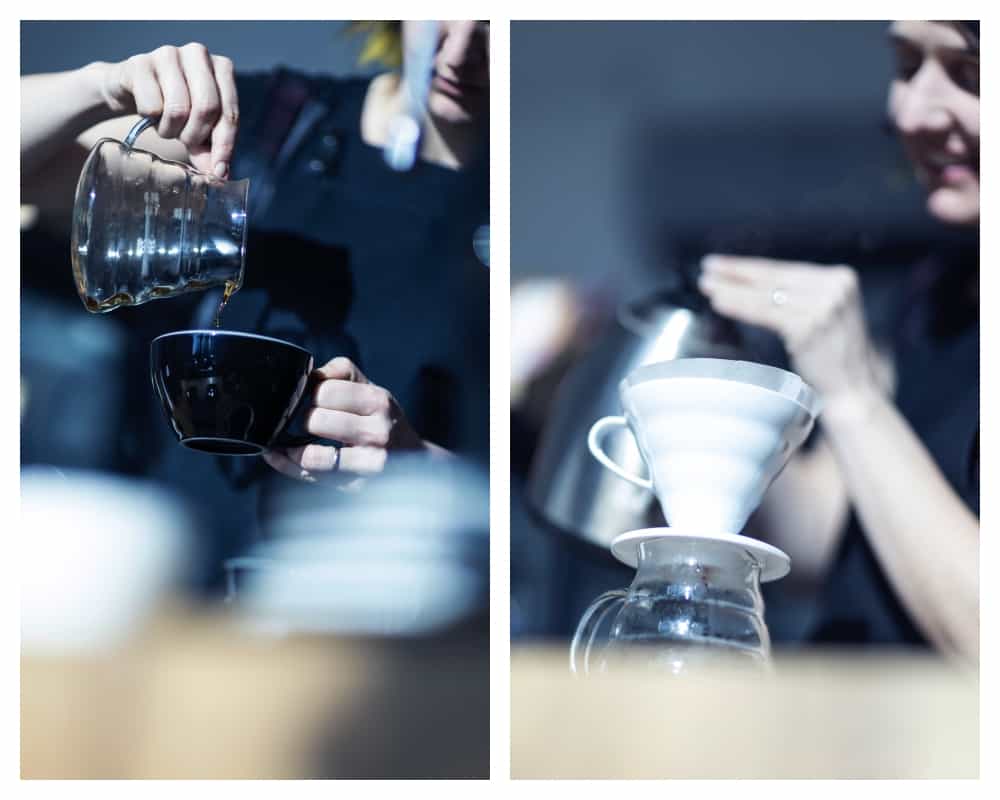 Quick Fire Questions
Would you serve filter coffee with milk, if asked for it?
Yes.
Do you ever take sugar with your coffee?
No.
Espresso or Filter coffee?
Filter.
Do you aim for Sweetness, Acidity, or Body?
Ideally the combination of all three.
Milky or Black?
Milky in the morning, black later on.
Slurp or Spit?
Slurp.
Sit in or Take Away?
Sit in.
Cake or Pastry with your coffee?
Coffee only, thank you.
What is the wifi password at your cafe?
I'm afraid you don't want to know… I haven't changed the original 20 digit number yet…