Kamil Zalewski, a 23 year old lad from Głuchołazy in Poland, dropped his production roaster and event barista job to pursue his dreams and open his own micro roastery and cafe – Runty Roaster.
Join us in wishing all the best for the 1st birthday of the project! We definitely wish many more successful years since Kamil is bringing a lot of quality and an unapologetic and honest attitude to the Polish speciality coffee scene.
You might think having his own business would stop Kamil from travelling. Quite the opposite! You can meet Kamil on every coffee event in Poland and guest brewing in various cities every month.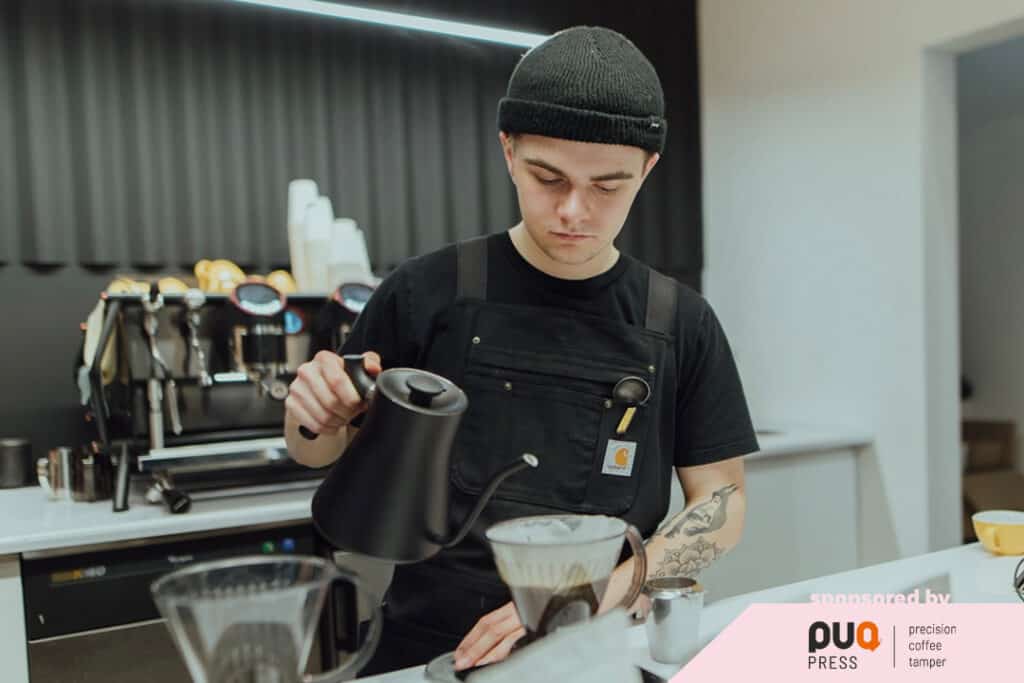 Kamil, what is your first memory with coffee?
I wish I could bring up some lovely memories but I don't think there are any. Apart from all those instant coffees from my prime years. Maybe this first legitimate recall would be when I used to work on a construction site. A morning cup of black joe was a must-have!
Could you describe the moment or situation that made you decide to become a barista and a micro roastery owner?
I wouldn't have become a barista if I didn't have older friends that used to work at the cafe by the time I was going to university. I wanted to work during my studies so my friends kinda recruited me. Constructions and built sites apparently are not my thing so I decided to drop it and take a break. Meanwhile, the spot for the production roaster came up. A moment later, boom…from a barista, I became a roaster.
But I've always dreamed of being the captain of my ship. I guess we could say that the project is kind of a child of a pandemic. So, two years later I reached the time when I needed some space to grow. To be honest I didn't intend to open up my own business yet but the situation hurried my plans. That's how a year ago Runty Roaster was born.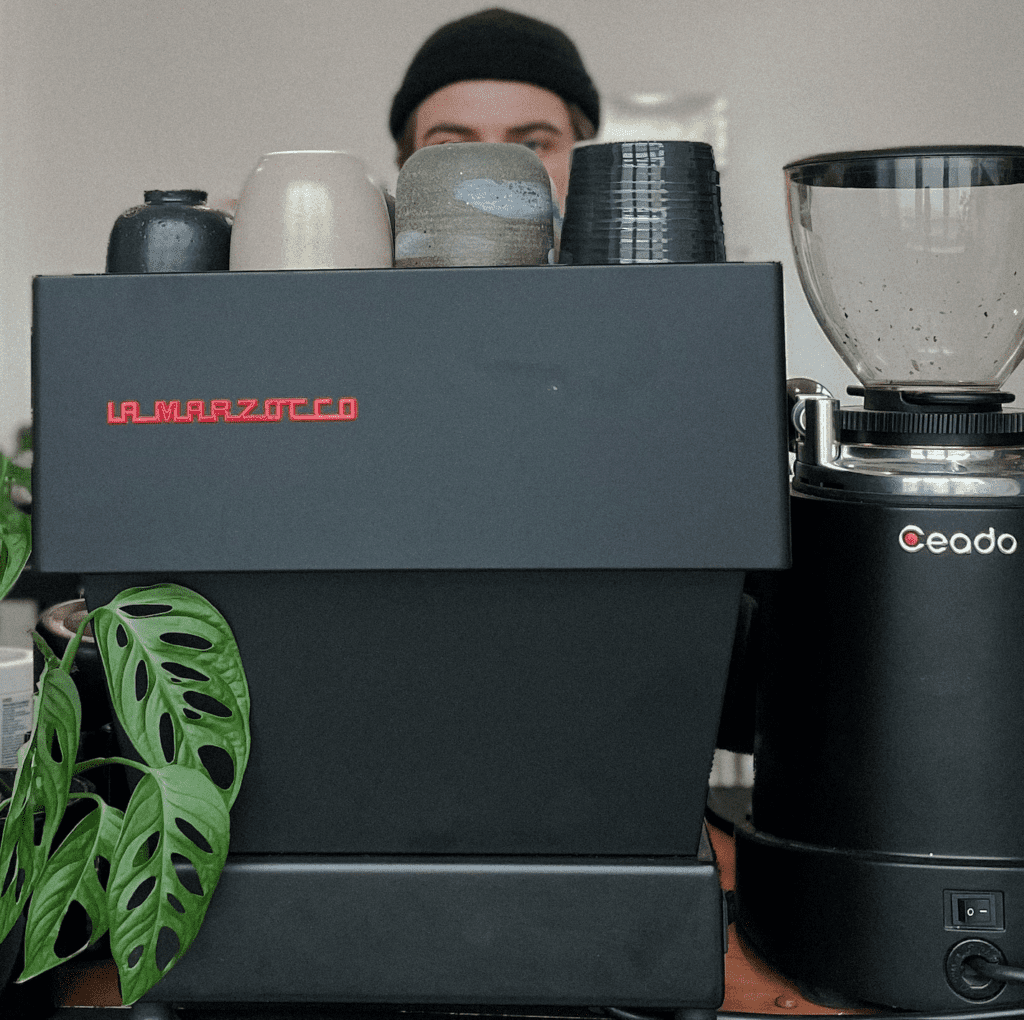 What gives you the most joy at work? Roasting the coffee, brewing at your cafe or touring to various events and gigs?
That's a tough one! To be honest I love doing a bit of everything. I hate monotony and routine. My favourite part of work is simply the moment that I see the joy and smiles of my guests / customers. Brewing at events always gives me the biggest satisfaction. It always uplifts me and fills me with tons of positive energy.
How has your life changed since you opened your own cafe and started to work behind the bar?
Well, the biggest change is the fact that to start working on my own I had to move out of Wroclaw and get back to my family town. There were times when I got mad at things in previous places that I've been working behind a bar and couldn't change them. Playing around with my coffee and behind my bar gives me a free hand toward endless changes to improve and the biggest satisfaction.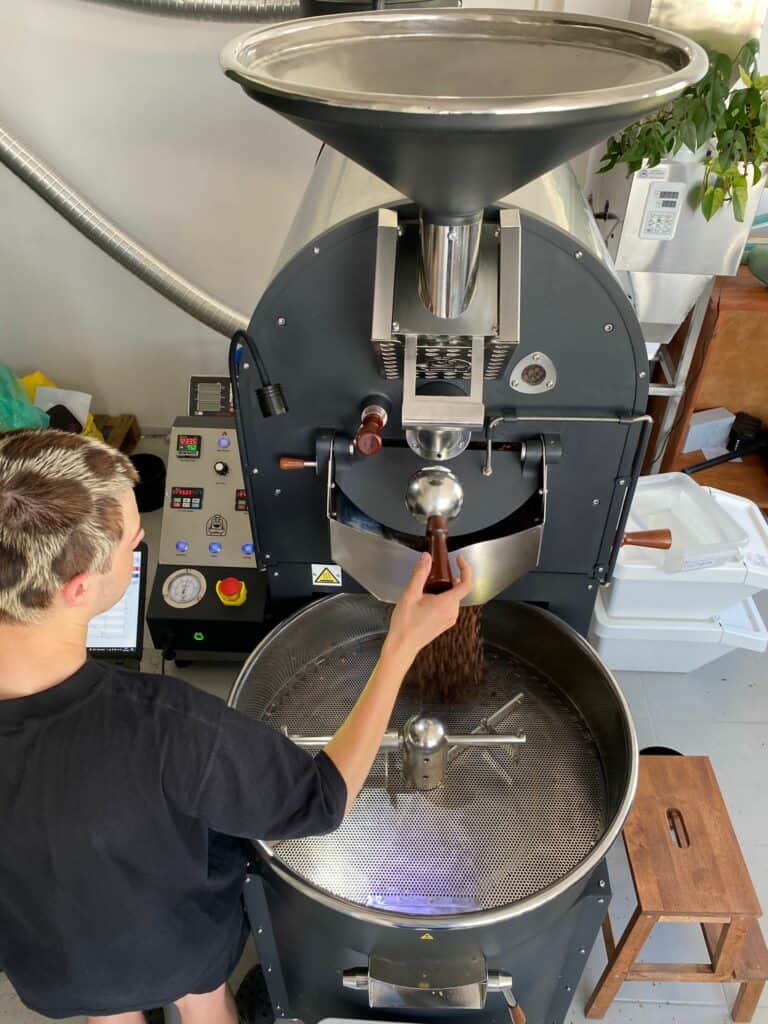 Do you have an unusual habit or hobby that you love?
I like to keep myself busy. I enjoy running and riding a bike – I just love spending time in the woods. It all helps me to keep myself calm and find balance. I wouldn't call it unusual but that's what I do besides coffee.
Are there any bad recommendations you hear often in your profession?
Since I'm young sometimes I often get asked "how can you grow in the industry?".
A career in coffee gives you a huge amount of possibilities that you can do. The only thing that matters is for you to consider what you are interested in the most! You can be a barista all your life, you can become a roaster but also you can do some e-commerce for a roastery and still be part of the coffee industry.
About half a year ago I was asked the same question. The person finally ended up in the part that we totally didn't discuss – he started working in a coffee importing company.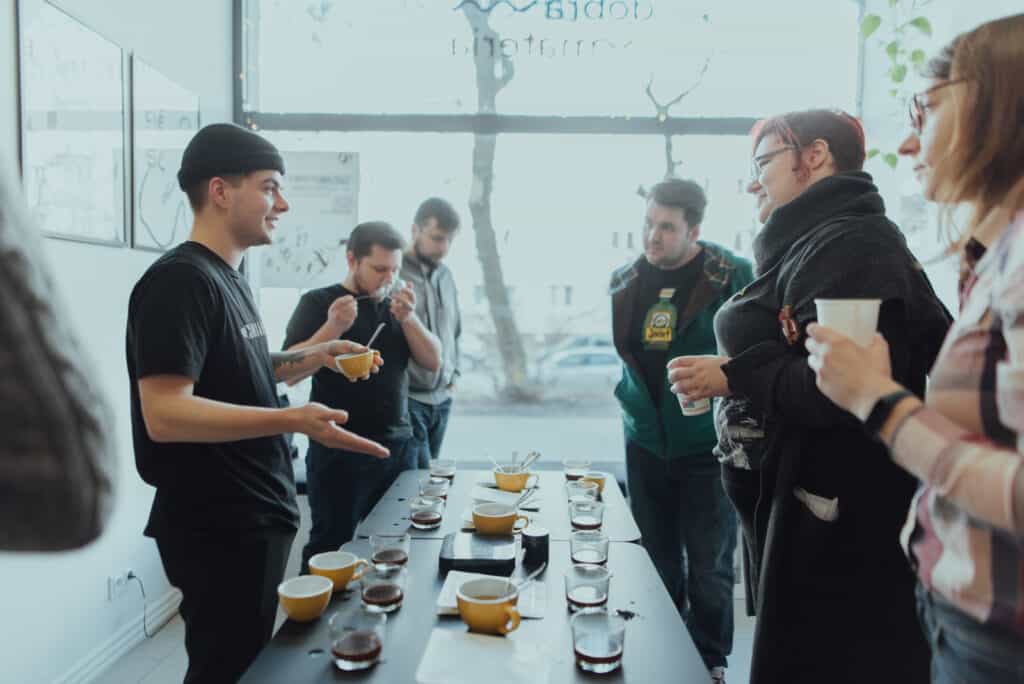 What's the most common question you get asked behind the bar? How do you answer it?
There are two questions that I get asked equally often.
The first one: "Why do you work in coffee?"
The second one: "Is it actually coffee a profitable business?"
Obviously, the answer is not the same for both but it has the same point.
I'm not a businessman and I have zero expertise in this area. I just love sharing smiles and uplifting people. If it wasn't coffee I could do it with many different things but still this "making someone's day" is for me the most satisfying and it is the reason why I do what I do.
What has been the best experience you have had in the speciality coffee industry so far?
I don't think I've ever had something that would be the one and the best experience. The two years as a production roaster that taught me how to roast coffee and manage daily tasks at the roastery. I kinda believe that even this year was full of life-changing lessons.

Quick Fire Questions for Kamil Zalewski:
Would you serve filter coffee with milk if asked for it?
It's just coffee. Drink it however you like.
Do you ever take sugar with your coffee?
I'm sweet enough.
Espresso or Filter coffee?
Filter in the morning, espresso in the afternoon.
Do you aim for Sweetness, Acidity, or Body?
Bitterness! Joking! Balance towards sweetness.
Milky or Black?
Black.
Slurp or Spit?
Depends 👀
Sit in or Take Away?
Sit in!
Cake or Pastry with your coffee?
Pastry
Favourite piece of barista equipment?
Coffee grinder if it counts, eventually Vans shoes.