Our Barista Stories series has been long in the making. Since our first visits to cafes around Europe, we have met many amazing baristas who have had a number of interesting stories to share. We love the speciality coffee community exactly for the people building it and are thrilled to introduce some of those individuals to you.
Baristas truly are the ones who contribute to the atmosphere in the cafe massively and are the key reason why we'd revisit.
Read on to meet Ri Meredith, brewing your daily cup of coffee at Convoy Espresso in Bristol.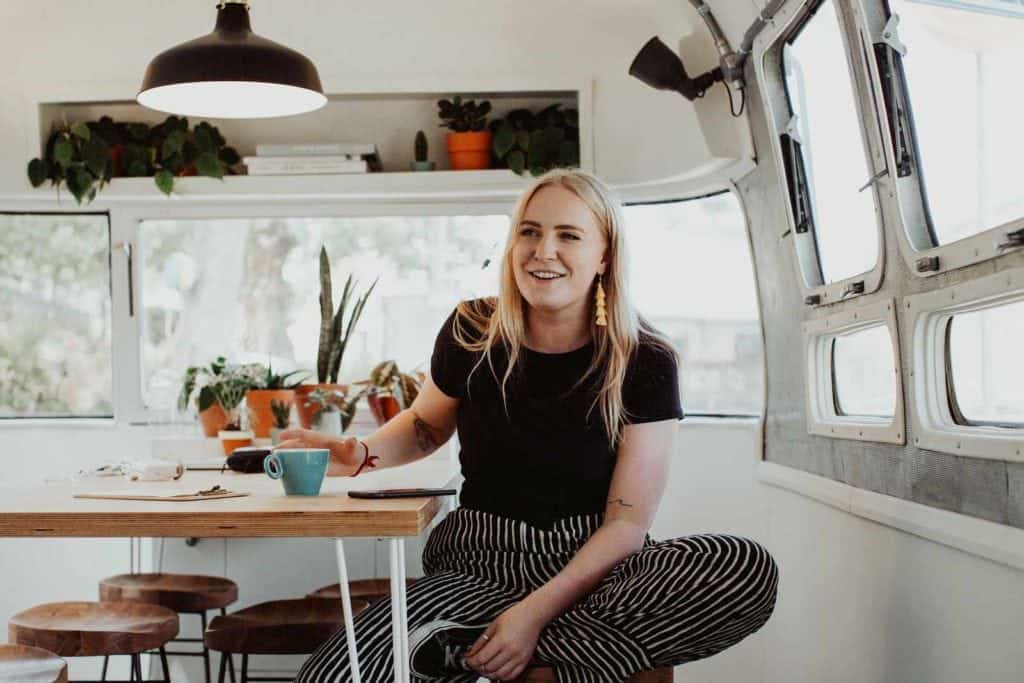 Ri Meredith, a 22-year-old barista working at Convoy Espresso in Bristol, is originally from South Devon. Besides for working full time, she is also completing her degree in English Literature. She has worked in coffee for two years already.
A few questions for Ri
What led you to coffee? Could you describe the moment or situation that made you decide to become a barista?
I was back in Devon from uni for summer and a new coffee shop had opened up in town. At that point, I didn't know that speciality coffee was a thing, but the coffee was tasty and the shop was a chill place to hang out. They advertised for a barista, so with no experience and a moderate addiction to coffee, I applied and they hired me. By the end of summer I had learnt the basics of the world of speciality coffee and decided that this was definitely a passion of mine I didn't know I had, and something I wanted to pursue.
What would you do if you were not working in coffee?
I'm fairly creative so I'd probably be doing something where I can be hands on and experimental. I love eating food and making food and everything to do with food. I enjoy writing too … Maybe a food critic?
What is an unusual habit or hobby that you love?
I'm well into watching cricket & rugby. Rugby's not that unusual I guess but I don't know how or why I love cricket so much, but I can so happily spend a day watching a test match with a few pints.
What is your piece of advice for anybody starting a career as a barista?
Arrogance is the one thing that would make me not want to visit a coffee shop again. Speciality coffee can be intimidating and most people visit speciality coffee shops because they serve tasty coffee. I think you should let people come to you and ask questions if they are interested, rather than bombard them with jargon and make them feel inferior. Every barista, once upon a time, started knowing nothing about coffee, so if people ask questions, answer them in a simple and honest way rather than scaring them.
Looking back, what one thing would you wish to know when you were starting to work as a barista?
It's more than just making great coffee. It's about maintaining a chilled, welcoming atmosphere to draw customers in, whilst making the best coffee, and actively learning about coffee; as much as you think you know about coffee, there is always so much more to learn.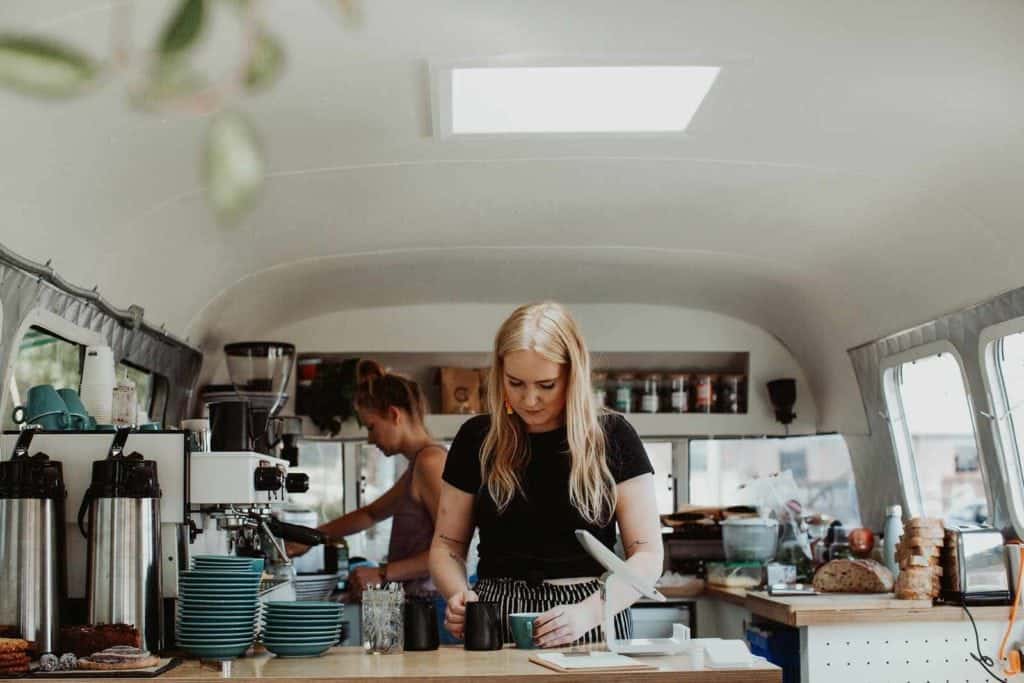 What qualities set a good and a great barista apart?
A good barista can make good coffee. A great barista can make good coffee, shows passion and an active interest in coffee, and in giving customers the best experience they can in the coffee shop. I'm a strong believer in the right personality making or breaking a coffee shop experience.
If you have a bad day at the cafe, what helps you to handle it and provide good customer service?
When I am having a 'bad day' I usually find our customers and the people of Bristol really help to lift my mood. Working in such a creative environment, there is such a diverse mix of people coming in every day with a whole range of quips and quirks which makes for a fun conversation.
What is the one thing that you would miss the most if you could not work as a barista/in coffee anymore?
The regulars at the coffee shop. It's such a great feeling to have people come back because they like the coffee you serve and the atmosphere you provide.
Imagine the perfect day in your city. Perhaps you have a friend visiting. What would be top 3 to 5 activities or places you would show them?
It would start with a morning climb up Brandon Hill to see the sunrise, then head into Stokes Croft for a banging breakfast at Ceres Coffee. If the weather is still nice, head along the harbour stopping off at Society Cafe for a mid-morning brew. St Nick's market has so many good food stalls so we'd grab some lunch there, before heading to Clifton Observatory to get a mega view of the Suspension Bridge. The White Lion Pub is usually pretty busy, but so worth it to get a drink and some pizza with a crazy sunset view of Bristol. If the night was still young, The Old Duke is a funky old jazz bar where questionable dance moves happen. Or a bar crawl down Gloucester Road is always a winner.
What do you consider some of the best experiences you have had in coffee so far?
I haven't been working in coffee for that long so my experiences are pretty limited to coffee shops, however my first cupping session was a pretty great one. It was really interesting to see how different coffees can taste, and tasting them side by side was a great way to understand the potentials of coffee.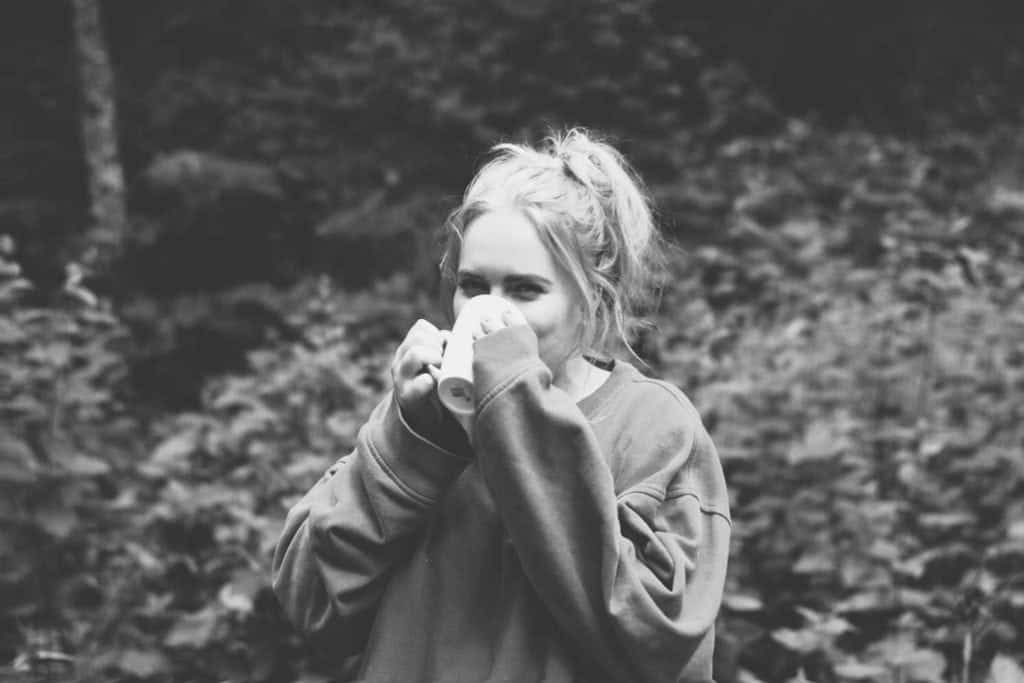 Quick Fire Question
Would you serve filter coffee with milk, if asked for it?
Yes
Do you ever take sugar with your coffee?
No
Espresso or Filter coffee?
Filter
Do you aim for Sweetness, Acidity, or Body?
Sweetness
Milky or Black?
Black
Slurp or Spit?
Slurp
Sit in or Take Away?
Sit in – I love love love a good book in a good coffee shop.
Cake or Pastry with your coffee?
Pastry. Ideally a pastel de nata, because, custard.
What is your wifi password in a cafe?
convoyespresso