What do you usually do at the age of 19? You definitely explore, and try to figure out what you want to do in life. But definitely, not many of us had a clear vision and career path in mind at this age.
Meet Hassan Almasalmeh who is 19 but he already has 6 years of experience working in specialty coffee. He holds the SCA Barista Professional (achieved at the age of 17) and SCA Brewing Professional certifications. Hassan is also a shining star in the biggest coffee trade show where he volunteers and leads.
Hassan was born in Dubai (UAE) and lived there for 10 years. Then he moved with his family over to the United Kingdom and has been here for 9 years., he is originally of Syrian origin. Currently, Hassan is the Director of Lulu Coffee in Bath where he assures the best customer service for his guests and spreads the love for specialty coffee and the community. He is also a full-time student of Business Management and Marketing.
Well that's an impressive lad, isn't he? Please continue to discover Hassan's story since every answer is full of passion for people and the coffee community!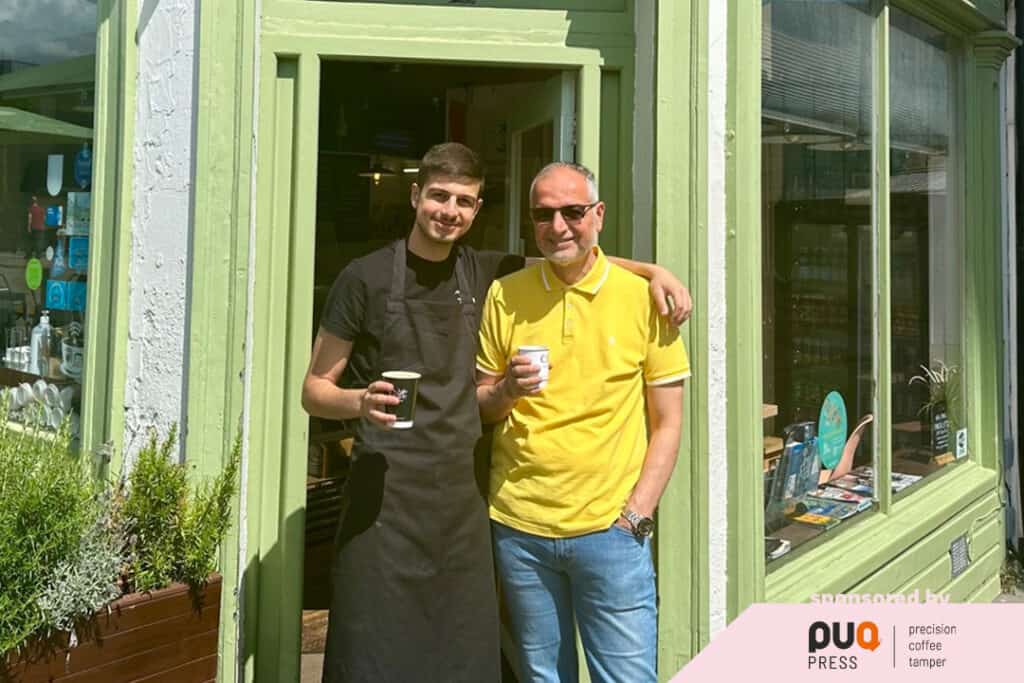 Hassan, what is your first memory of specialty coffee?
My first memory of specialty coffee is when I tried my first filter coffee when I was 15. It was a washed Ethiopian brewed in a V60 by my father. I still remember how floral and sweet it tasted. Growing up in a Middle Eastern household it is always Arabic coffee that tended to be usually strong and bitter. It was mind-blowing that coffee can taste light and sweet in comparison to heavy and overwhelming. An experience I'll never forget.
​​​​What inspired you to pursue a career in the coffee industry, and how did you get started?
My career in the specialty coffee industry began with my father. My first job was at Lulu's Coffee. I began my journey in 2017 at 13 years old. At first, I was working on weekends alongside school. It was fun to do and helped me gain some new skills. My father was training me and passing on his knowledge and expertise. In the beginning, it was just a job then over time it turned into an extraordinary passion. It helped me discover many aspects of myself at a young age and has taught me many important lessons. One is how much I love making coffee for people to enjoy!
After working for a few years and developing my barista skills I wanted to test it and push further. The next step for me was looking deeper into coffee education. My current goal is to get my Specialty Coffee Diploma by the age of 20!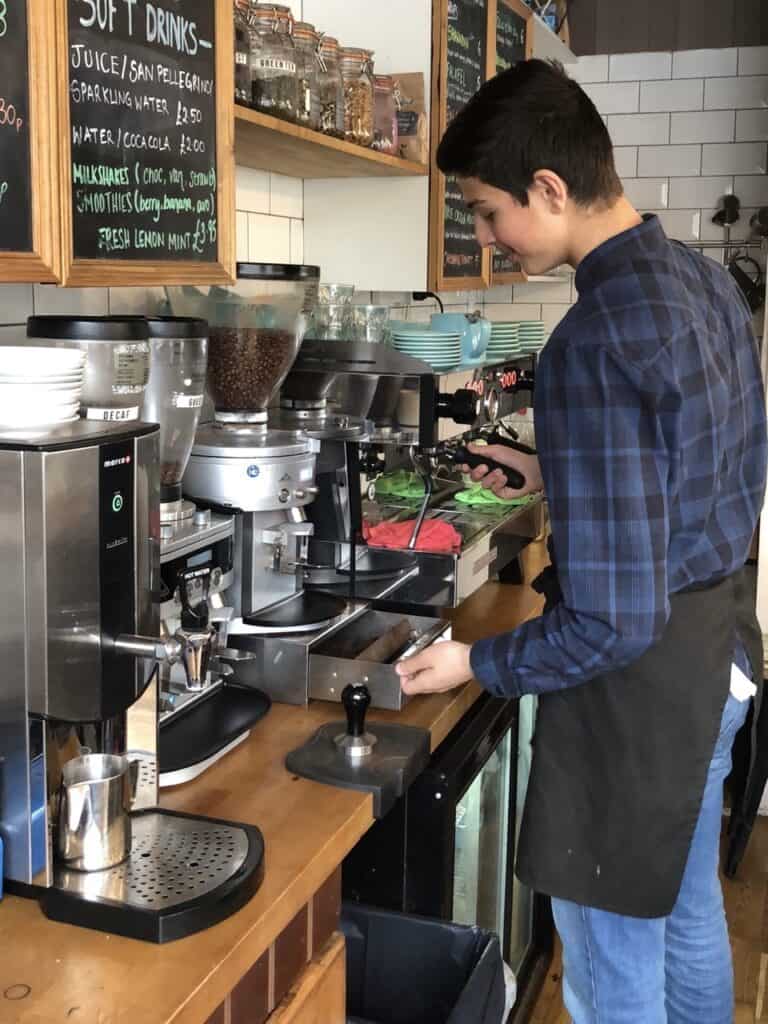 I'm always trying to expand my knowledge and expertise. My father is a vital part of my journey. He truly inspires me to always push with my curiosity and keep learning. It's certainly special being able to have him alongside me on such a unique adventure.
Tell us a bit about the place you work at. What is your role there?
Lulu means Pearl in Arabic and we see it as the pearl of the city. My father – Mohammed Almasalmeh – established Lulu Coffee in 2015. It was opened in a search to discover coffee and learn more about it. At the time my father was getting really into the education in coffee. Now I'm proud to say he's a Q-grader, a Specialty Coffee Diploma holder, and an AST trainer. He was in the first cohort to achieve a Diploma in Advanced Studies of Coffee Excellence from ZHAW.
When my journey first started at Lulu's I was just a part-time barista learning, but now over the years and experiences. I'm proud to say I'm the Director of Lulu's. Working alongside my father to deliver warming cups of coffee for people to enjoy!
At Lulu's, we serve all kinds of delicious snacks and specialty coffee. A special offering at Lulu's is our Specialty Turkish coffee, which pairs incredibly well with our delicious baklava!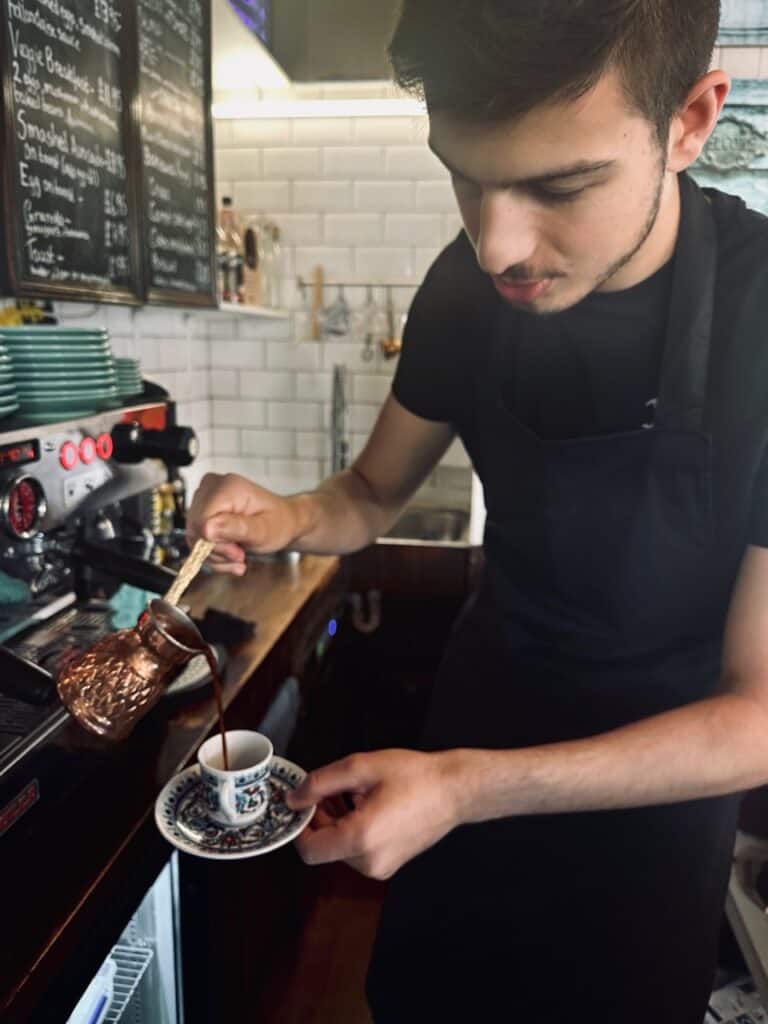 What kind of experience do you want your customers to have when they visit you at the cafe?
When customers visit Lulu, wherever they may be visiting from, I want them to feel like they are enjoying a delicious cup of coffee at home. That warm comforting feeling, a place where people are able to slow down during the day and enjoy that sweet spot moment. Taking care of guests as they are family and making sure they leave with a smile is my top priority!
What is your favourite part of the day at work, and why?
My favourite part of the day is afternoons. That's when it's a little more quiet and people aren't in a rush. I really love connecting with people from all different walks of life and learning about them and their favourite kinds of coffee. It's always interesting how people like their coffee and why. There's a story with every cup.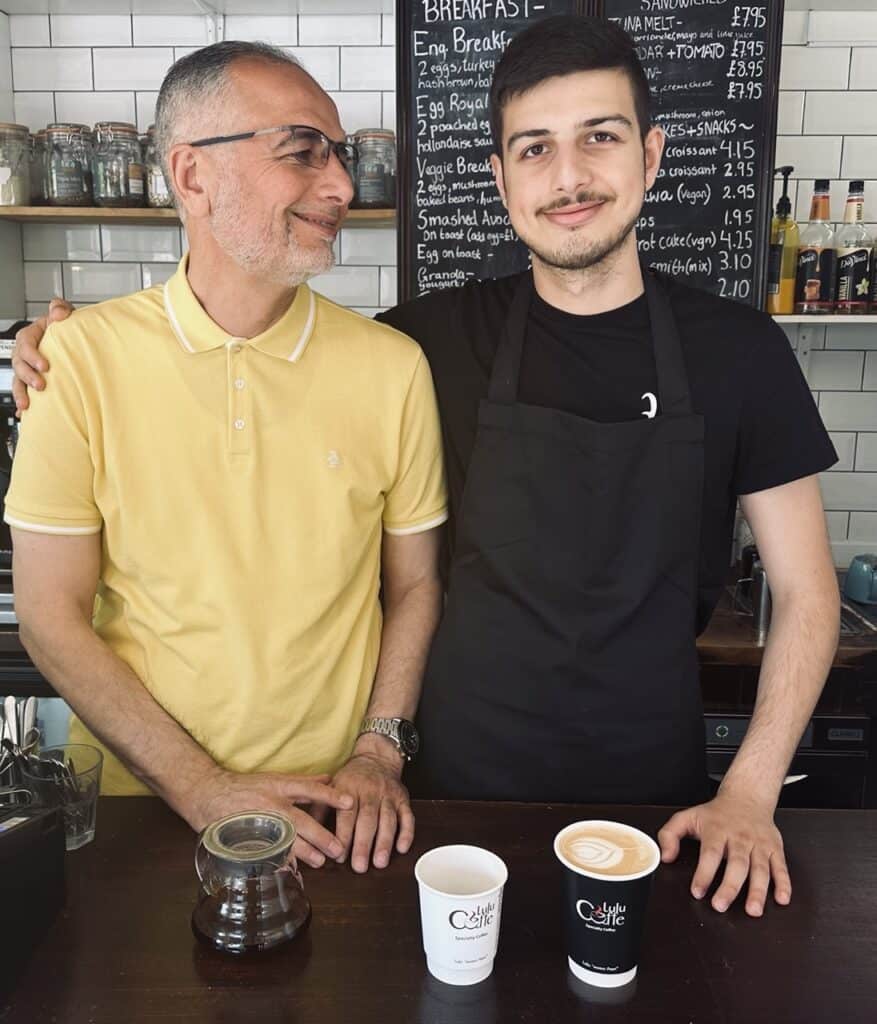 Hassan, you volunteered already on several big SCA events. Can you let us know what was it like and why you like volunteering?
Volunteering is a new path I have had the opportunity to discover this year. I have had the privilege of attending 3 of the biggest specialty coffee trade shows in the world – World of Coffee Dubai and Athens plus Specialty Coffee Expo Portland.
One of my favourite things about volunteering is the incredible people you get to meet along the way. Whether it's fellow volunteers you're working aside or Barista Champions from around the world. I have had incredible opportunities and made all kinds of coffee friends from around the world. For me that's the beauty of volunteering: you never know who you're going to meet and what experiences await you. Everyone has a story and something to teach!
Which event was your favourite and why?
My favourite event this year was by far the Coffee Expo in Portland. I had the incredible opportunity to be the Lead Volunteer. I really enjoyed helping to prepare the show and seeing how everyone comes together for a fantastic few days.
My key focus and responsibility was the SCA Community Lounge, a place for all coffee lovers to enjoy all kinds of coffee made by coffee aficionados from around the world. It was really fun learning to explore more about the coffee culture in the US and Portland was a fantastic place to start!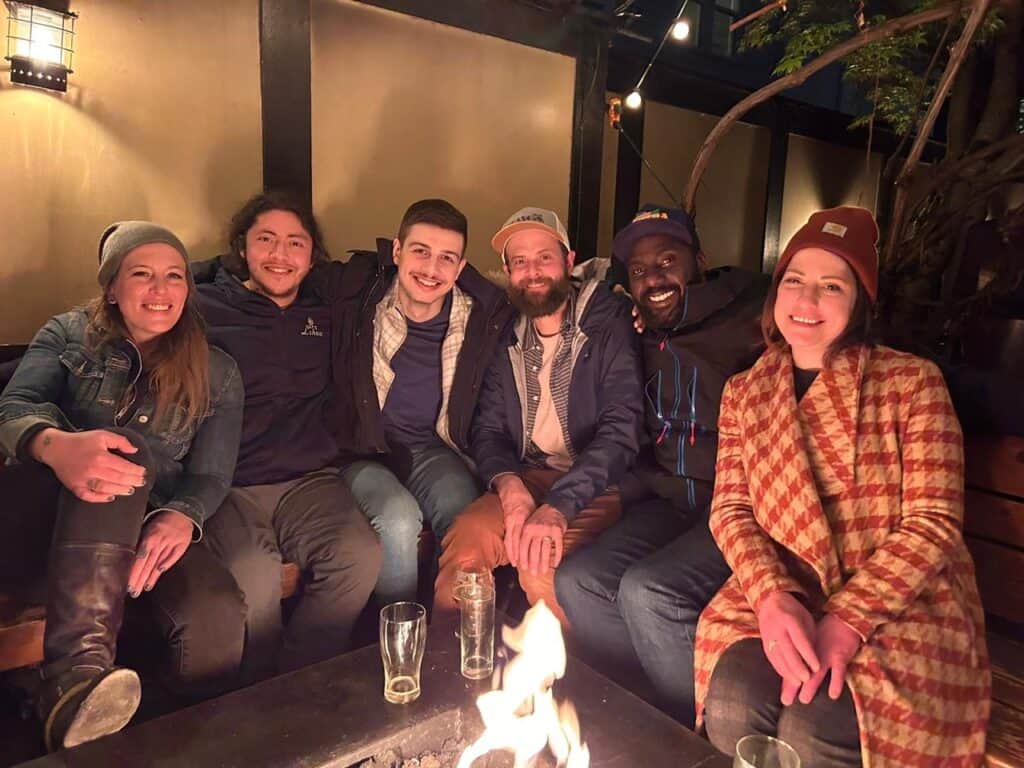 What kind of community do you hope to build around your cafe, and how do you plan to foster that sense of community?
The Community I hope to have built at Lulu's is this vision of a big family, an inclusive and diverse place for anyone to feel comfortable and welcome. This is one of our key visions at the cafe as we are a family-run business. We plan on fostering that by making anyone and everyone feel at ease from the moment they walk in. This works hand in hand with our city, a diverse place with all kinds of people from around the world!
What do you think is the most important quality for a barista to have, and why?
The most important quality for a barista to have is interpersonal skills. Learning to speak the language of people. This skill will take you far as it will help you understand your customer better and what they are looking for. But more importantly, it will teach you many life lessons about yourself and where your passion for coffee truly is. If you're able to work on this skill and master it to the best of your ability it will certainly take you far within this special industry.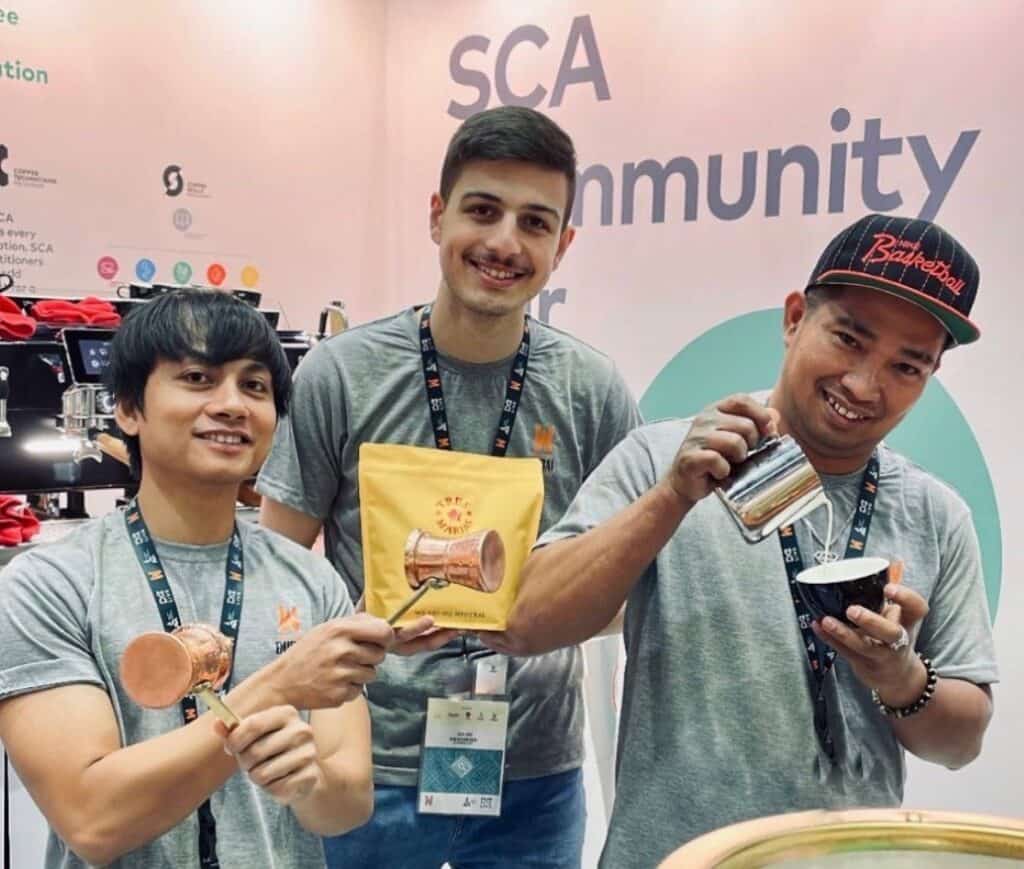 What coffee challenges are you looking forward to? Any new projects or collaborations?
I am always looking for new challenges and innovations within the industry, as we are in an upcoming era with technology which can help us push coffee to new possibilities. AI and robotics being integrated into the specialty coffee industry is a topic which intrigues me. I'm interested to see how it can help shape the next few years of the industry.
I'm currently working on a project with Nespresso and collaborating with a wider coffee market. It's exciting to engage in a project with a wider perspective in mind, always more room for innovation.
I'm always open and looking to collaborate and learn, let's see what happens!

Quick Fire Questions for Hassan Almasalmeh:
Would you serve filter coffee with milk if asked for it?
Unfortunately, yes.
Do you ever take sugar with your coffee?
Never…
Espresso or Filter coffee?
Filter coffee all the way!
Do you aim for Sweetness, Acidity, or Body?
A balance between the 3.
Milky or Black?
Black.
Slurp or Spit?
Slurp.
Sit in or Take Away?
Sit in and relax!
Cake or Pastry with your coffee?
A Pastry.
Favourite piece of barista equipment?
My Barista & Co Alpro branded milk jug.