Davide Orazi from Italy is a 26-year-old coffee professional with already 8 years of experience in the industry! Davide rocked a few cafes in UK as a Head Barista and currently plays the role of the Coffee Operations Manager at WatchHouse in London.
This year Davide first had an amazing performance during London Coffee Masters but then absolutely nailed it in The States winning New York Coffee Masters! Definitely check out Davide's coffee cocktail recipes here and here. They are not only beautifully sophisticated but also seem otherworldly delicious!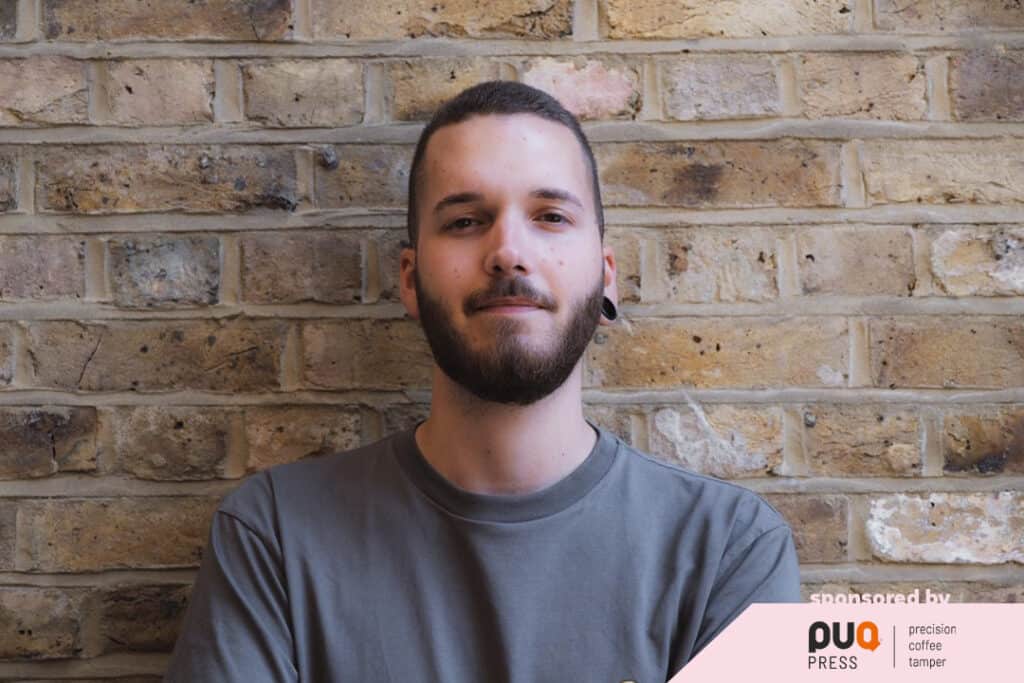 Davide, what is your first memory with coffee? 
Probably the classic Italian Moka pot in the morning when I was a kid. Professionally probably when I started working in restaurants, I've always been attracted by this world since I started understanding more about what went on behind the bar and the craft of preparing drinks for customers. 
Could you describe the moment or situation that made you decide to become a coffee professional?
I had been a barista before moving to London but I really found out about specialty coffee once I moved here. Seeing how much there was to be learnt and the great community of passionate people, I decided it was the path I wanted to take.
The Specialty industry keeps evolving daily and that is what really attracted me to it, being able to always learn something new or different.
I've been the Head Barista in a few coffee shops for 4 years before moving to WatchHouse as a Head Barista for a few months, I then took on the Coffee Operations Manager role and I now look after the opening of our new sites, standards and quality in store, and barista training.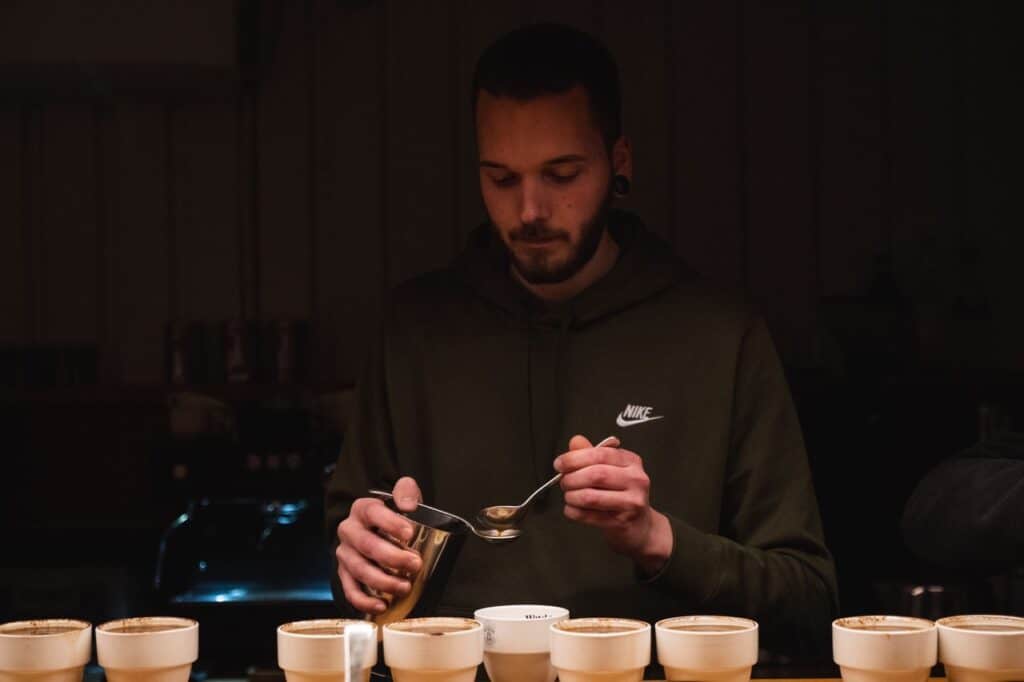 What is the funniest thing that you have experienced behind the bar? Can you recall any embarrassing moments?
I think there are many funny interactions we all experience daily in specialty coffee shops, from 'extra hot black coffee' orders to just mistakes done during peak times. We've probably all seen a bit of everything. 
If a career in coffee was not an option, what job would you be doing?
Something that would involve music. I've always loved music so I probably would've found something that would involve it somehow.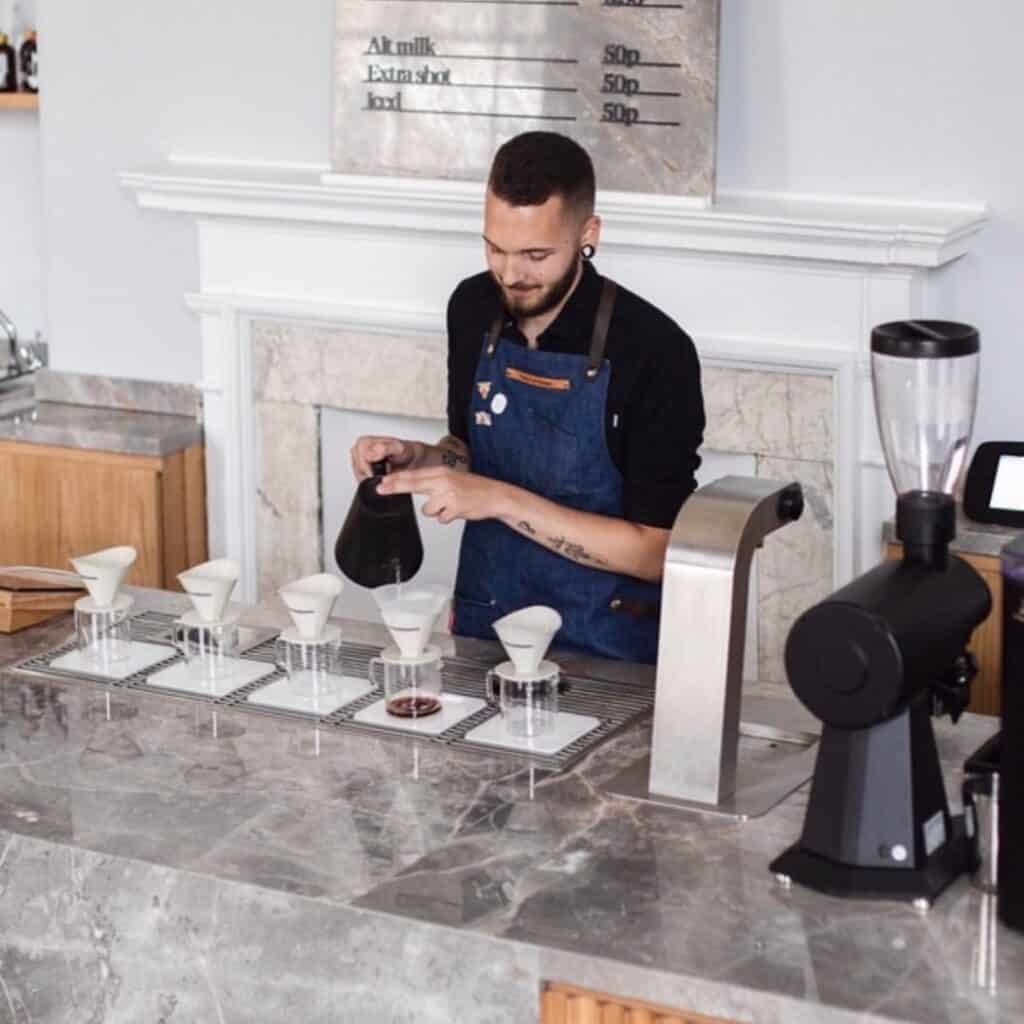 Are there any bad recommendations you hear often in your profession? What is your piece of advice for anybody starting a career as a barista?
Don't be afraid of asking questions. Specialty coffee is a big world and can be confusing at first, ask questions and gain knowledge from more experienced people. Always surround yourself with people who push you to do better and want you to progress and learn more. You can definitely develop skills being behind the bar, but it isn't always possible to improve your knowledge while being on shift. So I would also say invest some of your personal time towards learning something new. 
What made you compete in Coffee Masters? Especially since it's considered one of the most demanding coffee competitions.
Definitely the format and how you can be yourself on stage. It's a really fun competition and it tests all of your barista skills, which is something you don't really see in other competitions. I really enjoyed London Coffee Masters so decided to apply and compete in New York as well. It was a lot more challenging logistically, especially given this year's theme 'waste not, want not', thankfully everything worked out perfectly and we had an amazing experience with the team.
What is your favourite thing about Coffee Masters? Which part do you enjoy the most?
The fact that most disciplines are something that we do on a daily basis in Cafes and how comfortable everyone makes you feel: judges, MCs and backstage helpers. Also the sense of community amongst competitors, it's something I've always loved about the competition and all the great professionals competing. 
You definitely need training for such a competition but Coffee Masters is also about being able to adapt to a new set-up on stage, workflow and machinery. As well as being able to troubleshoot if something goes wrong. I believe that this only comes with years of experiencing different bars and being able to adapt and being comfortable anywhere with any set-up. It is also unpredictable, which makes the competition a lot more interesting and fun. It definitely pushes you to be a better all-rounder and professional rather than focusing on a specific skill set.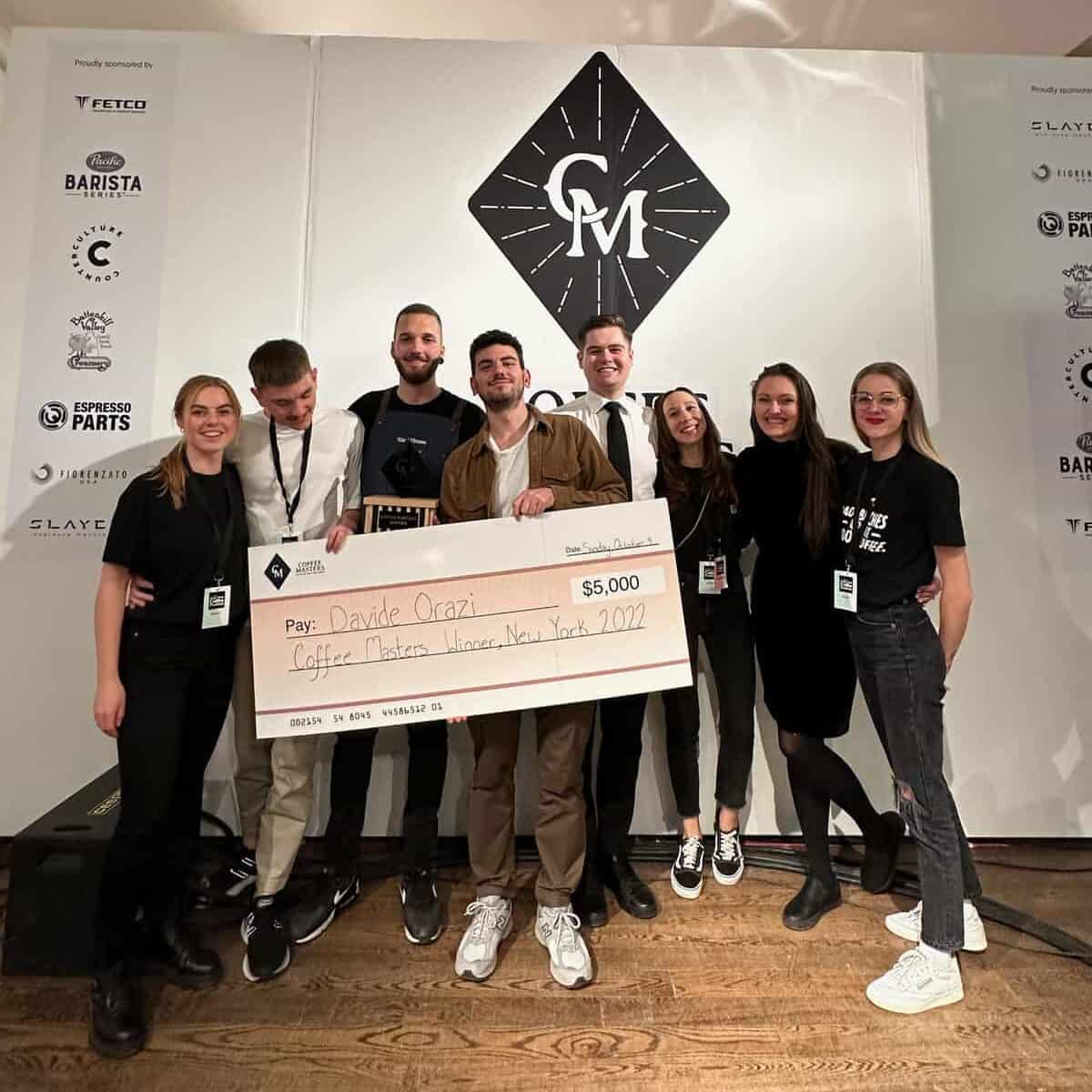 What's the one coffee cocktail that everybody should try? Why?
Cold brew old fashioned. It is such a nice coffee twist on a classic cocktail.
Davide, what coffee challenges are you looking forward to? Any new projects or collaborations?
I'll be competing in the UK Cup Tasters Championship in November, then probably some events post Coffee Masters like a Coffee and Cocktail tasting. Definitely looking forward to new challenges and projects in the future!

Quick Fire Questions for Davide Orazi:
Would you serve filter coffee with milk if asked for it?
Sure.
Do you ever take sugar with your coffee?
No.
Espresso or Filter coffee?
Both, but mainly filter.
Do you aim for Sweetness, Acidity, or Body?
A great balance of all 3.
Milky or Black?
Black.
Slurp or Spit?
Slurp.
Sit in or Take Away?
Sit in.
Cake or Pastry with your coffee?
Pastry
Favourite piece of barista equipment?
My Comandante grinder