In the world of coffee, where craftsmanship meets innovation, Mauricio De Luca stands out with his passion and dedication. At just 27 years old, hailing from the beautiful Venezuela, Mauricio now calls the vibrant city of Madrid his home. As the owner of Dosis Cafe, he seamlessly dons multiple hats, primarily that of a skilled barista, manager and marketer. Mauricio also serves as a brand ambassador for Alpro Barista, and a key influencer in the world of espresso, as a brand ambassador for Slayer Espresso in Spain.
With six years of experience under his belt, Mauricio's journey in the coffee industry is still just starting. His expertise, although officially certified with SCA basics, extends far beyond formal education, driven by a relentless quest to connect people with excellent and diverse coffee. For him, every brew is not just a beverage but a story waiting to be unveiled, shared, and celebrated.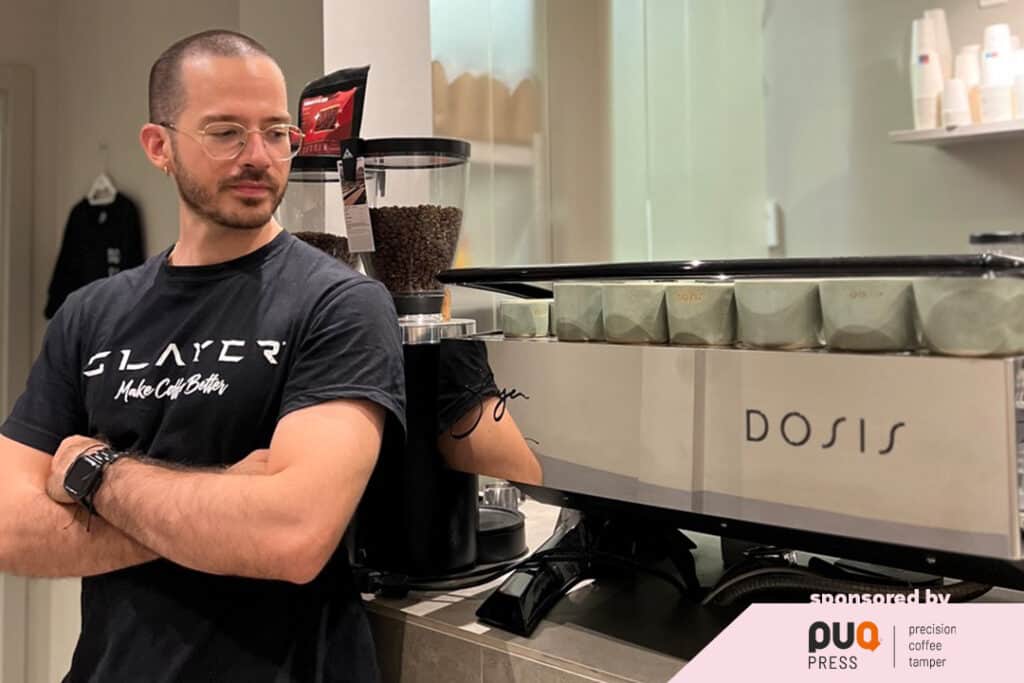 Mauricio, what is your first memory of coffee?
My Grandmother in Venezuela used to make guayoyo – a classic Venezuelan brew method, which is filtered throw cotton filters and then sweetened with raw sugar. I remember drinking my first cup of guayoyo as a small kid (around 8-9 years old).
​​​​​​What inspired you to pursue a career in the coffee industry, and how did you get started? What did you do before coffee?
I started out of curiosity when I was studying marketing in my home country. Since Venezuela is a producing country, I loved coffee since I was very young. A big influence was also my brother Marco, who is a chef. He introduced me to the hospitality sector. I got interested in knowing more about coffee, the product chain and the different flavours you could sense out of coffee.

So I took SCA courses just to satisfy my curiosity and started working in a cafe in Barcelona. I had to leave my country due to the political situation. Since then, I have never stopped working and learning about coffee, the industry, the people, and the business. I am completely devoted to it.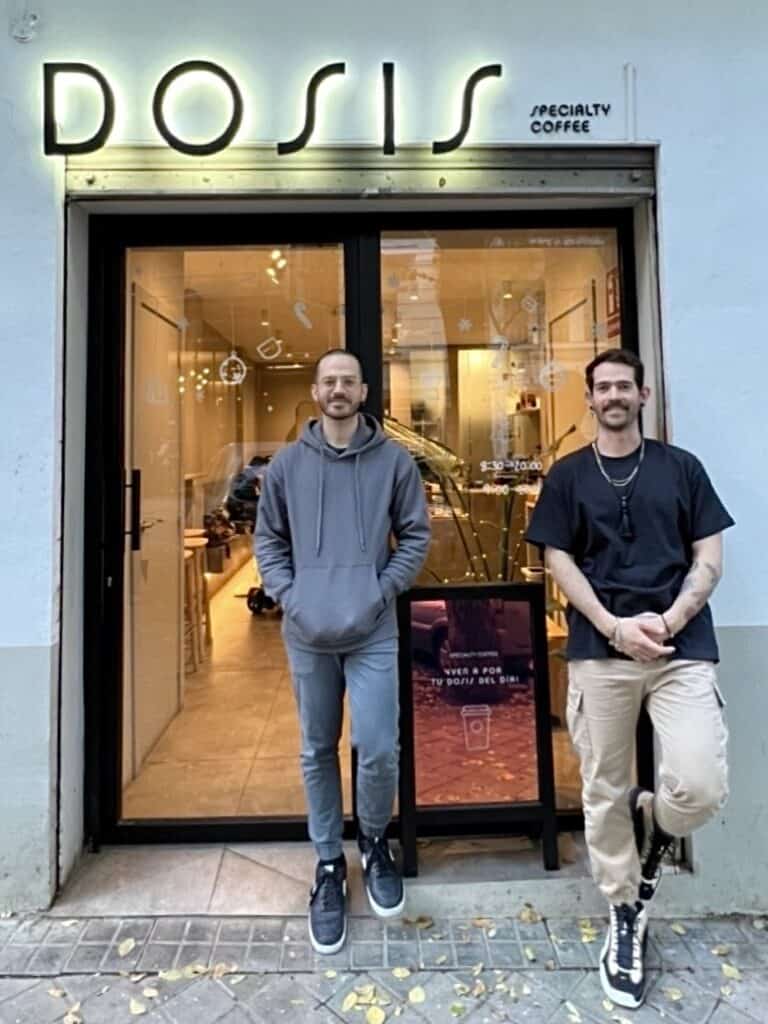 Tell us a bit about your Dosis Cafe.
Dosis Cafe is a place to showcase what I think of the industry. It is a place where you can find coffee from so many roasters. When I say many I mean at least 3 different roasters each week, that would make 12 different roasters per month and a lot of different coffees, so if you come to Dosis you will always learn something new and you will taste something challenging,
I opened with a hell lot of effort since I am an immigrant. You can not imagine how hard it can be but really, I am in love with what is going on now at Dosis Cafe.
What kind of experience do you want your customers to have when they visit you at your place?
I want them to feel intrigued, ask us questions, and tell us their doubts and their dilemmas, so we can help them out and go hand in hand in their coffee journey.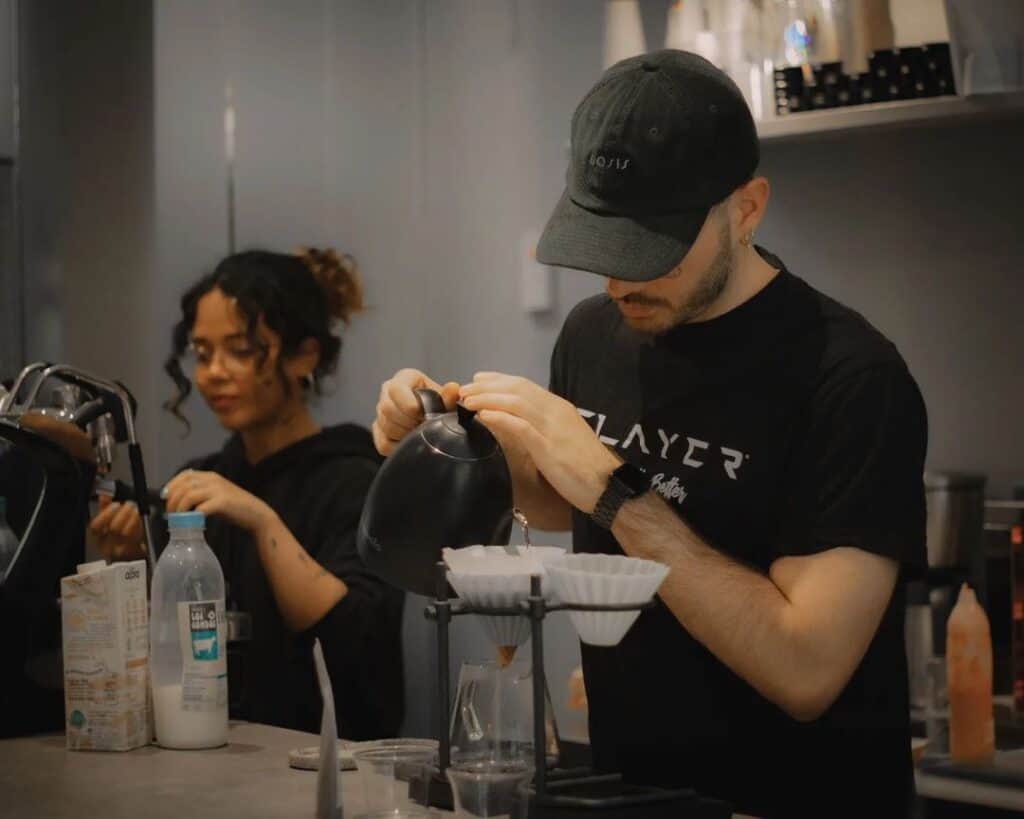 What is your favourite part of the day in your cafe, and why?
There is no specific moment of the day that I would say it's my favourite, what I love the most is when a customer drinks their coffee and then comes over to the bar and starts asking questions and at the end, they go out of Dosis loving the specialty coffee.
How do you stay motivated and inspired to keep improving your coffee-making skills?
This may sound weird but thanks to my social media I always keep looking for new stuff to share, and new people to connect with and I think thanks to my social media exposure I keep myself always challenged to learn more and give it away to my coffee fellas on my social media – YouTube and Instagram.
What are the current trends in cafes in your region? Are there any trends you promote yourself and would like to see more often in other places?
I believe the current trend in Madrid is to constantly open new shops hahaha. The industry is growing so fast and I believe every week there is a new specialty coffee shop opening.
But in terms of quality and coffee making, I'm seeing many cafes buying great beans with 88+ SCA points and freezing them so they would have great coffees always to pour for their guests.
You're also an ambassador of some brands. Can you please let us know more about them? What are your duties?
Sure! There are some brands in which I find synergies between my philosophy and theirs. So, for example, Alpro Barista focuses on great products, sustainability and good vibes around the brand and the people who work in the industry. I help to spread the word and present the brand so many more people can open their minds and try their product by themself. It's working great so far!
Also, I'm representing Slayer Espresso machines here in Spain. These machines are very intriguing and challenging for baristas who have never touched them. So I help spread the word, go down to events and promote the machines. However, more importantly, I help teach baristas how to use them and use all the possibilities this kind of high-end machine can offer.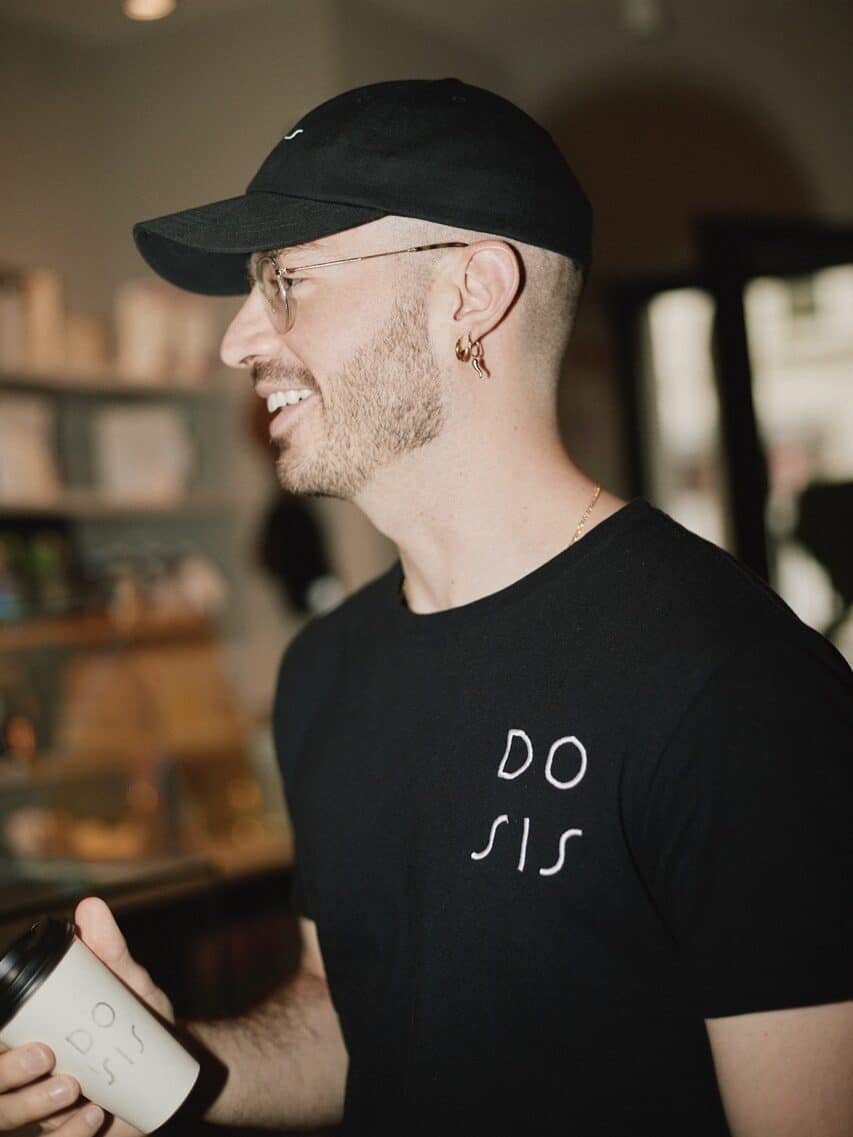 What kind of community do you hope to build around your cafe and the brands you represent, and how do you plan to foster that sense of community?
It is just about curiosity and feeling fed with the info that people are looking for, I felt like that when I started, I was curious but I couldn't find any info easily (I had to pay for professional courses when what I only wanted was to ask a couple of os questions) so that is my purpose, to help out people with curiosity and to enjoy what everyone has to say.
What coffee challenges are you looking forward to? Any new projects or collaborations?
Many collaborations are coming to Dosis, many roasters, many great beans and a lot of new stuff, but the online sector is coming hard!

Quick Fire Questions for Mauricio De Luca:
Would you serve filter coffee with milk if asked for it?
Totally yes.
Do you ever take sugar with your coffee?
On a rainy afternoon, I could drink a sweetened mochaccino and listen to a sad song…
Sorry if it is too long hahaha.
Espresso or Filter coffee?
Filter coffee.
Do you aim for Sweetness, Acidity, or Body?
The balance between sweetness and acidity.
Milky or Black?
Black.
Slurp or Spit?
Spit.
Favourite piece of barista equipment?
Mahlköning EK43