Meet Cristi Oltean, an accomplished coffee professional who has recently made waves in the Romanian coffee scene. At just 33 years old, Cristi has already made a name for himself through his extraordinary talent and dedication to his craft. Hailing from Agarbiciu, Romania, Cristi currently lives in the vibrant city of Cluj-Napoca, where he works as a Barista Trainer at the growing in an impressive way specialty coffee chain – Meron.
Cristi's journey in the coffee industry began in 2018, and since then, he has rapidly climbed the ranks, showcasing his passion for coffee and impressive drive to take on new challenges. This year, Cristi proved his devotion by claiming not one, but two prestigious titles at the Romanian SCA Championships: Latte Art (second year in a row!) and Cup Tasters. Join us as we go deeper into Cristi's inspiring journey, exploring his experiences, insights, and motivation behind his achievements.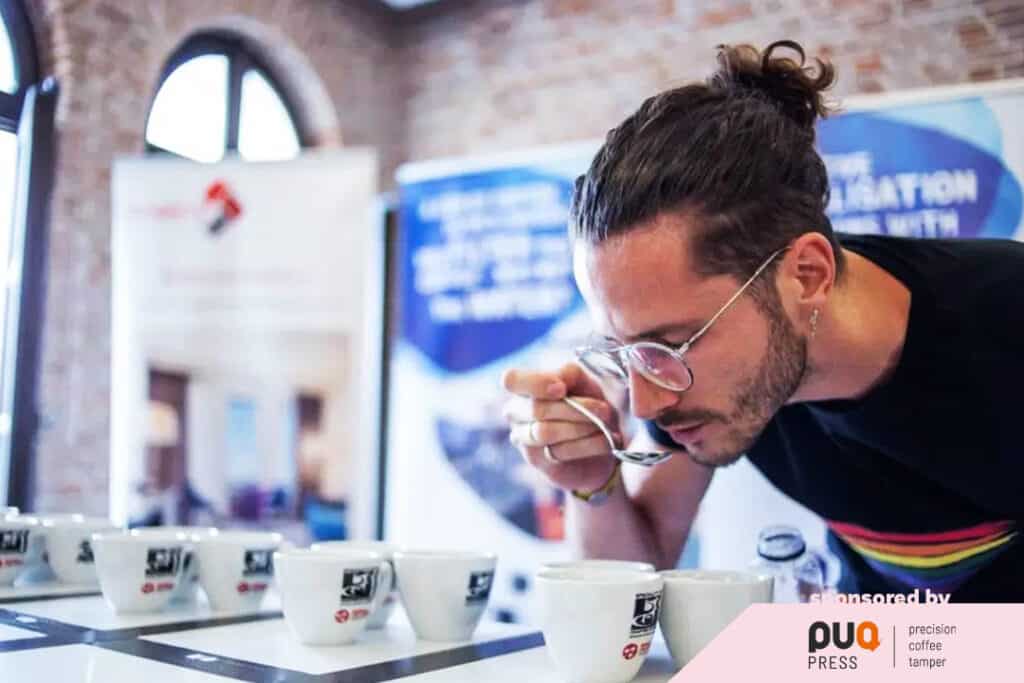 Cristi, what is your first memory of coffee? 
That unbelievable swan in a cappuccino, back in 2015. I was 25 years old and it was the first coffee that I drank. I never knew that coffee could be so sweet and delicate without sugar or honey and can look so damn good.
​​​​What inspired you to pursue a career in the coffee industry, and how did you get started? What did you do before coffee?
Honestly, the guest's faces when they see my pours in their coffee. It all started when I saw a passionate barista behind the bar and observed how he prepared his coffee. I was a waiter back then. When he left, I immediately applied to take his place. I noticed that I'm so excited that I can't wait for my shift in the bar so I could try different recipes and pours.
Before coffee, I had a lot of various jobs, but none of them sparked anything in me, my dream was to be a footballer but a broken leg destroyed my dream, despite the fact that I had good physical qualities.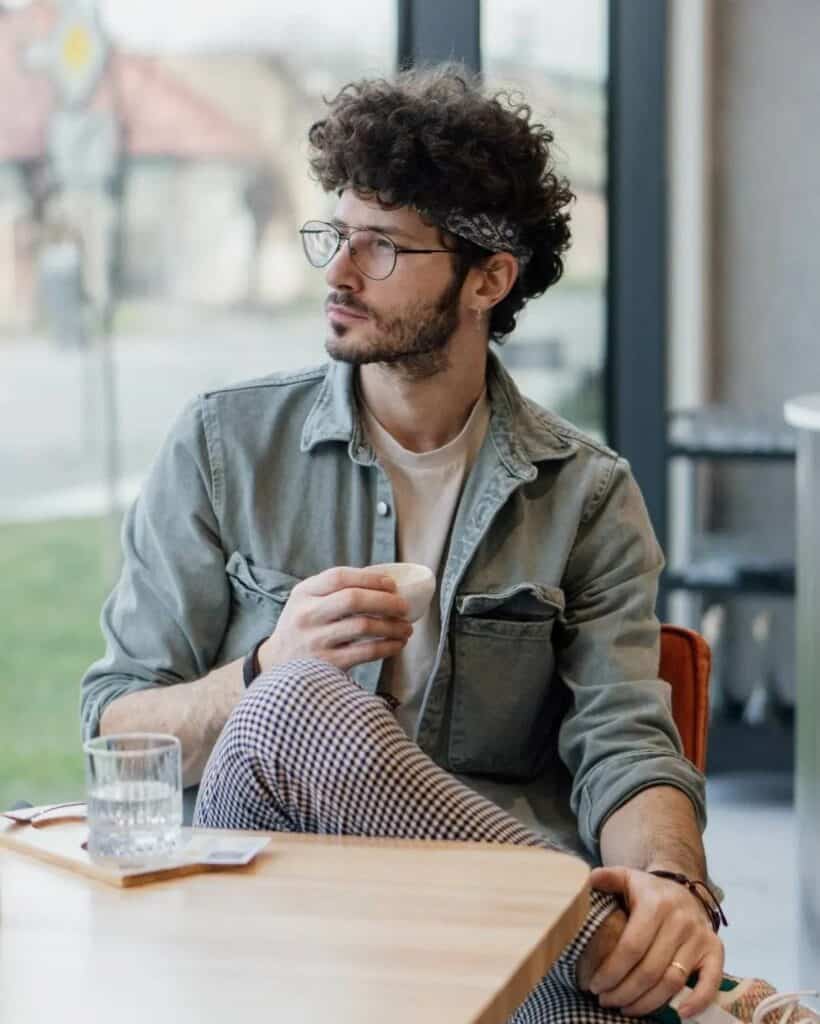 Tell us a bit about Meron Coffee. What is your role there?
Meron is my place now, the biggest specialty coffee chain in Romania. I train in coffee-related topics and I take care of the espresso machines and grinders that need to be reviewed and maintained so that their performance is optimal. We have 21 locations and there is a lot of work around them. We have hundreds of baristas who need to be taught and trained on the secrets of coffee and hospitality. I'm also the guy who takes care of their preparation for competitions and presence at coffee festivals.
You have some amazing achievements in the championships. Can you tell us more about them? What are the next championships you'd like to take compete in?
I am a competitive person and I want to be the best in what I do. My first love was latte art but then people started to say that I'm only good in this field so this year…  I'm also the best cup taster in Romania! My competing began in 2018, with my first national Latte Art Championship. I took 3rd place with not so many hours of training. But I knew I need to practice much more to become the champion. And I did, last year and this year!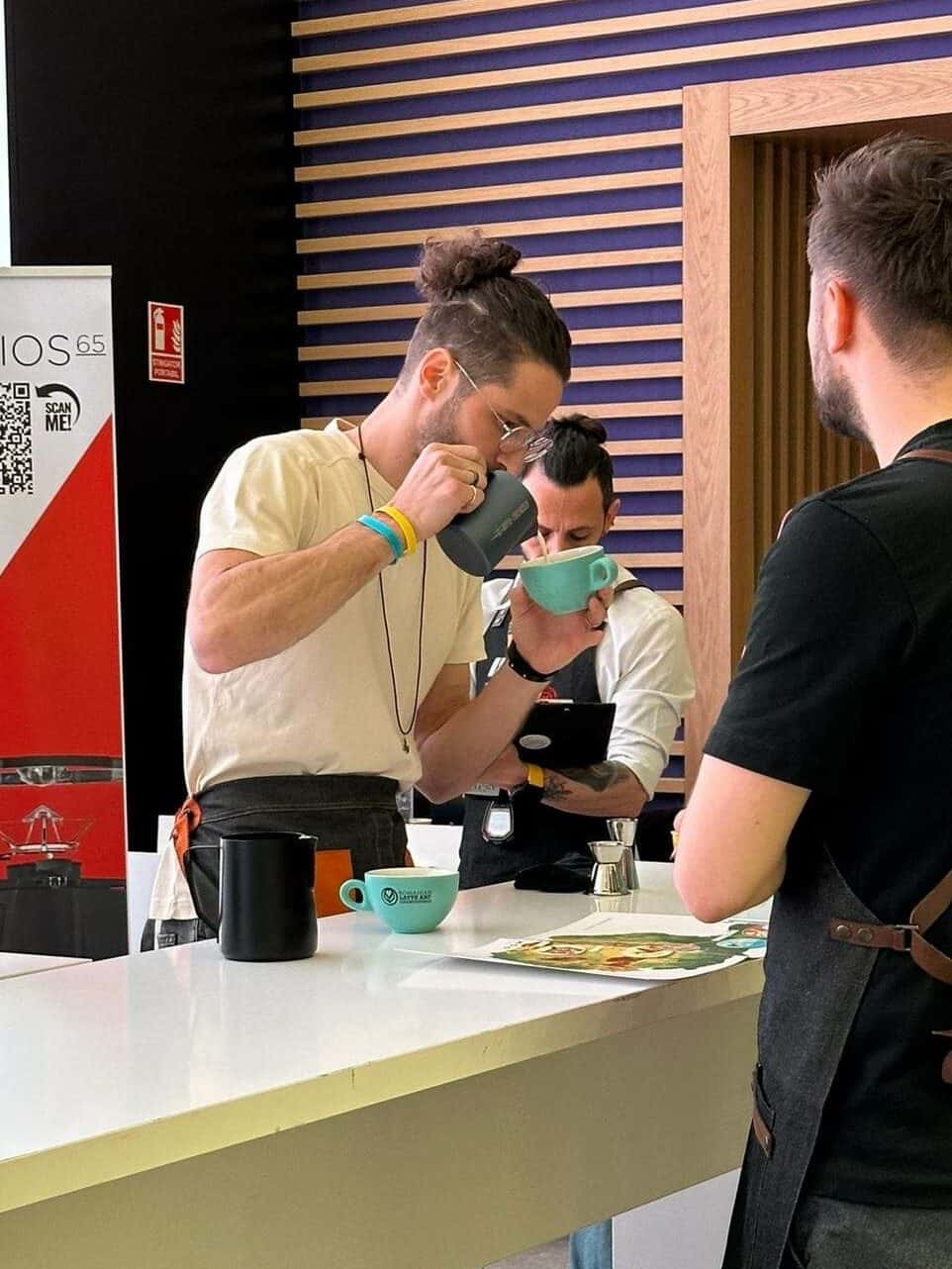 Next on my list are the Brewers Cup and Barista Championship. I have high hopes since I have a lot to offer and show plus I feel really good on stage.
What is in your opinion the most important thing to have in mind when you start to compete in coffee championships?
Compete, no matter what. You can only gain from the experience. You're competing with yourself and building courage and routine to show your skills on stage exactly as you do while preparing. You can learn a lot from the other competitors, their workflows and their approach to coffee.
How do you plan to approach preparations for the World Championships?
Luckily they are 4 months apart and I have time to approach the preparations separately. I'll start with the Cup Tasters in Athens this June. I have a nice training space and equipment only for this. I want to just go there and give my best. I realise that World Championship will be a completely different level, but I feel that I can manage.
For Taiwan, where the World Latte Art Championship will happen, I want to go with a totally different routine than ever before and with my original designs.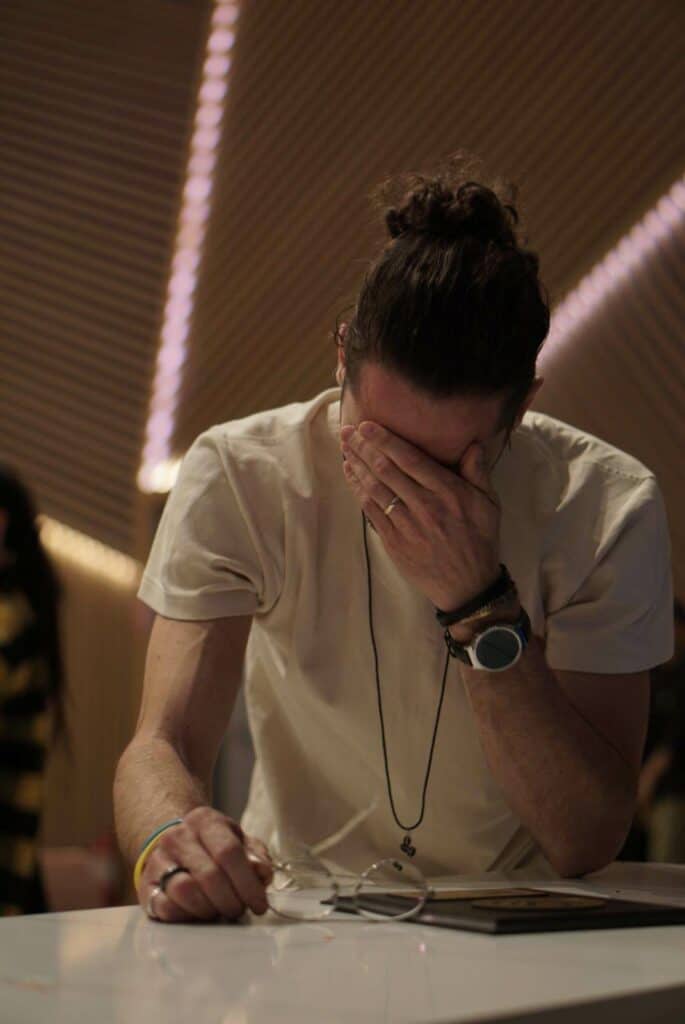 What is your favourite part of the day at work, and why?
Morning cupping sessions! I just love to discover new flavours and unique coffees with my colleagues in the quiet moment of an early morning. It's when your senses are attentive to everything.
How do you stay motivated and inspired to keep improving your coffee-making skills?
I want to be a complete barista, knowing all parts of the role is a big plus for me, and that's why I'm constantly looking for new challenges and exploring areas that I didn't know before.  It shows how much I still have to learn in the complex field of coffee.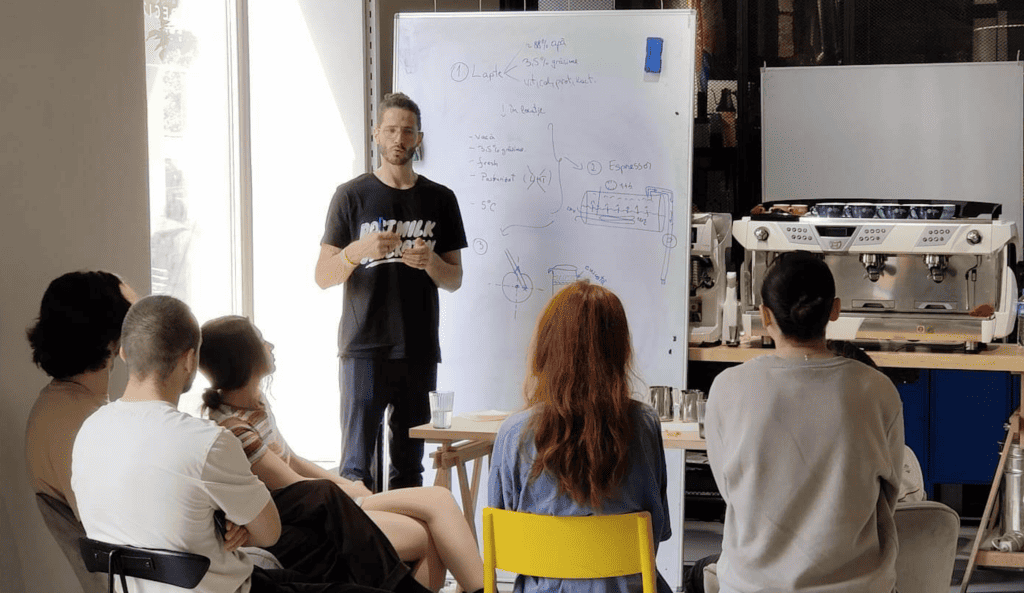 What are the current trends in cafes in your region? Are there any trends you promote yourself and would like to see more often in other places?
I think people love the natural flavours and characteristics of coffee and they want to feel the terroir of the origin. They are also in a continuous search for new tastes and unique coffees. I am personally happy to make the best recipes for them and tell them all the information and stories about these coffees.
I would be delighted to discover more places where the man behind the bar offers the best version of any coffee and knows its entire journey from the farm to the cup.
What coffee challenges are you looking forward to except the World Championship? Any new projects or collaborations?
I have a few invitations at some coffee competitions and workshops but I have to keep my feet on the ground and choose consciously.

Quick Fire Questions for Cristi Oltean:
Would you serve filter coffee with milk if asked for it?
NO, it should stay black.
Do you ever take sugar with your coffee?
No, coffee is already sweet.
Espresso or Filter coffee?
Filter and espresso.
Do you aim for Sweetness, Acidity, or Body?
Why not aim for all of them?
Milky or Black?
Black – Monday to Friday, milky during the weekend.
Slurp or Spit?
Slurp.
Sit in or Take Away?
Sit in.
Cake or Pastry with your coffee?
After coffee.
Favourite piece of barista equipment?
Steaming pitcher.