Our Barista Stories series has been long in the making. Since our first visits to cafes around Europe, we have met many amazing baristas who have had a number of interesting stories to share. We love the speciality coffee community exactly for the people building it and are thrilled to introduce some of those individuals to you.
Baristas truly are the ones who contribute to the atmosphere in the cafe massively and are the key reason why we'd come back there.
Read on to meet Claire Wallace, brewing your daily cup of coffee at Brew Lab, Edinburgh.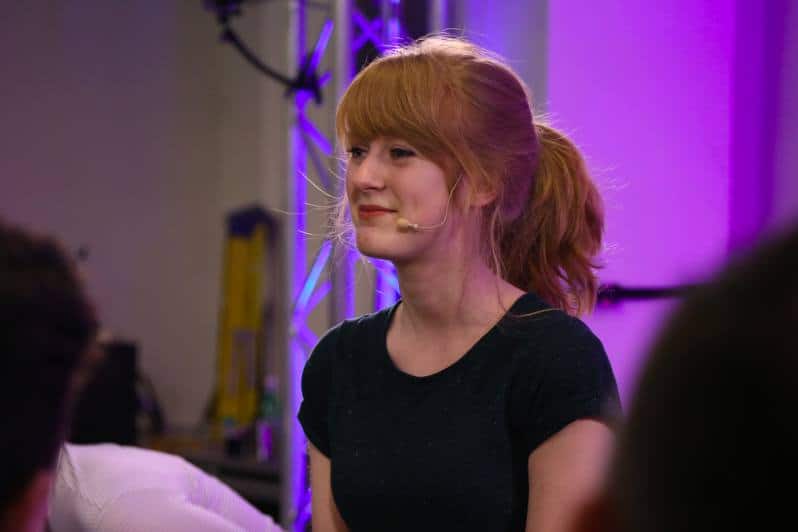 Claire Wallace is the 26-year-old Head Barista and barista trainer at Scotland's capital's Brew Lab Coffee. Originally from Aberdeen, in the North East of Scotland, today, Claire lives and works in Edinburgh, where she pursues her coffee profession full time. She has worked in coffee for five years now.
A Few Questions for Claire Wallace
What led you to coffee? Could you describe the moment or the situation that made you decide to become a barista?
As most people do, I 'fell' into it! I'd always loved food and drink, and discovered at university that I enjoyed chatting to people about coffee at my cafe job a hell of a lot more than I enjoyed discussing legislation in my university classes. There wasn't one defining moment; I think it was more the slow realisation that, when it came to the coffee industry, I had the drive to push and progress and pursue my goals in a way that I couldn't bring to a potential law career. That's when I knew I had to give it a shot!
What would you do if you were not working in coffee?
I probably would have stuck it out and followed my degree – so I'd probably be a lawyer in some capacity!
What are some bad recommendations you hear often in your profession? What is your piece of advice for anybody starting a career as a barista?
My main piece of advice is that, whilst prior experience can be important, enthusiasm and willingness to learn are even more so! Be open, be willing to grow and adapt. Also, I would be wary of having too much 'coffee tunnel vision'; by which I mean, there are other important facets of the cafe outside of the espresso machine! Bussing tables, doing the dishes and customer interaction are also pieces that create the whole cafe experience, so be willing to muck in and make everything work.
Looking back, what one thing would you wish to know when you were starting to work as a barista?
How physically exhausting/strenuous it can be. Take care of yourselves, baristas!
What qualities set a good and a great barista apart?
For me, a good barista has a high standard for the drinks they serve, has an empathetic approach to customer service, works fast, works neat, and is always willing to improve. A great barista can multitask like a boss, and do all of the above simultaneously and with (apparent) ease!
What is the one thing that you would miss the most if you could not work as a barista/in coffee anymore?
The sense of community that comes with working in a cafe, with your fellow colleagues and your regular customers. Having a huge variety of delicious coffee at my fingertips. Not being tethered to a computer all day! ( I know that's three, I couldn't choose!)
Imagine the perfect day in your city. What would be top activities or places you would show your visitors in Edinburgh?
Got to start the day with a hike up to the top of Arthur's Seat for the best views of Edinburgh! It's the best in the early morning. Then we would obviously go for coffee; we're spoiled for choice in Edinburgh, but would probably hit any of members of the Disloyal 7 for a solid brew. I would definitely take them to dinner at Good Brothers Wine Bar, and a nightcap at Bryant and Mack.
What do you consider some of the best experiences you have had in coffee so far?
The first Barista Camp EU in 2014 in Greece has been my all-time favourite coffee experience. As part of a crew of volunteers, it was a difficult work, with long hours on all days, but the sense of accomplishment and camaraderie we built at the end of the week was inspiring. Meeting so many passionate, badass people working in coffee encouraged me to keep pushing at a time when I felt uncertain. So thanks, BGE!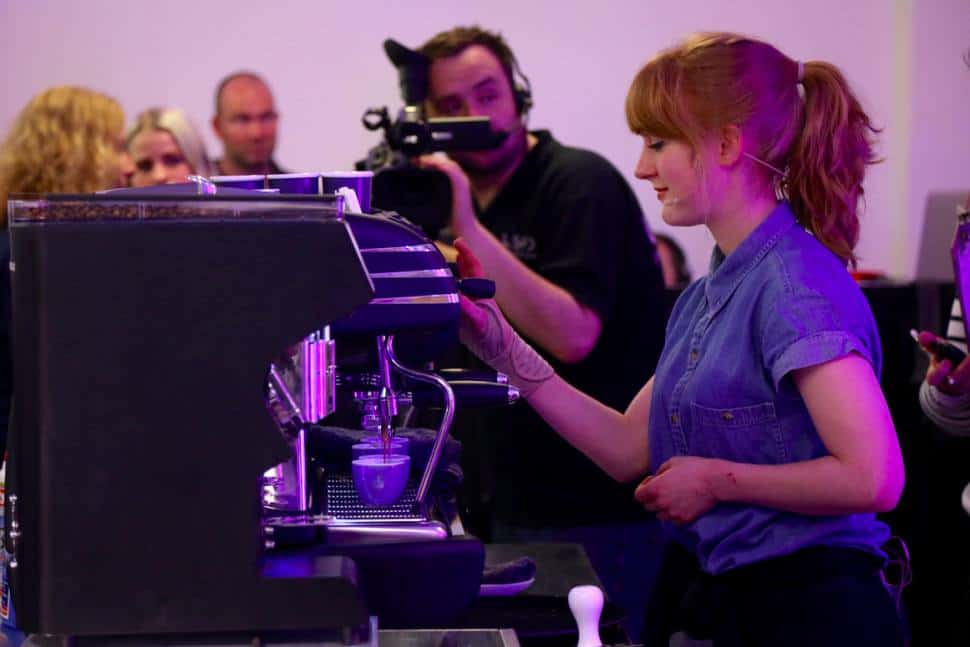 Quick Fire Questions
Would you serve filter coffee with milk, if asked for it?
Depending on how we brewed it!
Do you ever take sugar with your coffee?
Nope – I've never liked the taste.
Espresso or Filter coffee?
Filter
Do you aim for Sweetness, Acidity, or Body?
Sweetness!
Milky or Black?
Black
Slurp or Spit?
Love a good slurp
Sit in or Take Away?
Sit in
Cake or Pastry with your coffee?
Pastry – something about coffee and butter…
What is your wifi password in a cafe?
That would be telling.