Allow me to introduce Chris Dalisson, a dedicated barista who embarked on a coffee journey only 1,5 years ago. At the age of 30, this French native from the Paris suburb has swiftly made his mark as a skilled professional in the realm of specialty coffee. Currently rocking the bar of La Compagnie du Café in Paris.
Before finding his calling in coffee, Chris ventured into various hospitality roles. However, a newfound curiosity led him down a path of exploration. He began seeking knowledge from experienced baristas, asking questions, and immersing himself in the art of coffee preparation.
While Chris excels in all aspects of his craft, it is his passion for latte art that truly sets him apart. Although he humbly claims not to be an expert, his continuous improvement in this art form fills him with a sense of peace. Chris took part and won the Alpro Latte Art Battle during Paris Coffee Festival. The award was a ticket to attend World of Coffee Athens which definitely left a positive mark on Chris and inspired him even more to grow with the industry.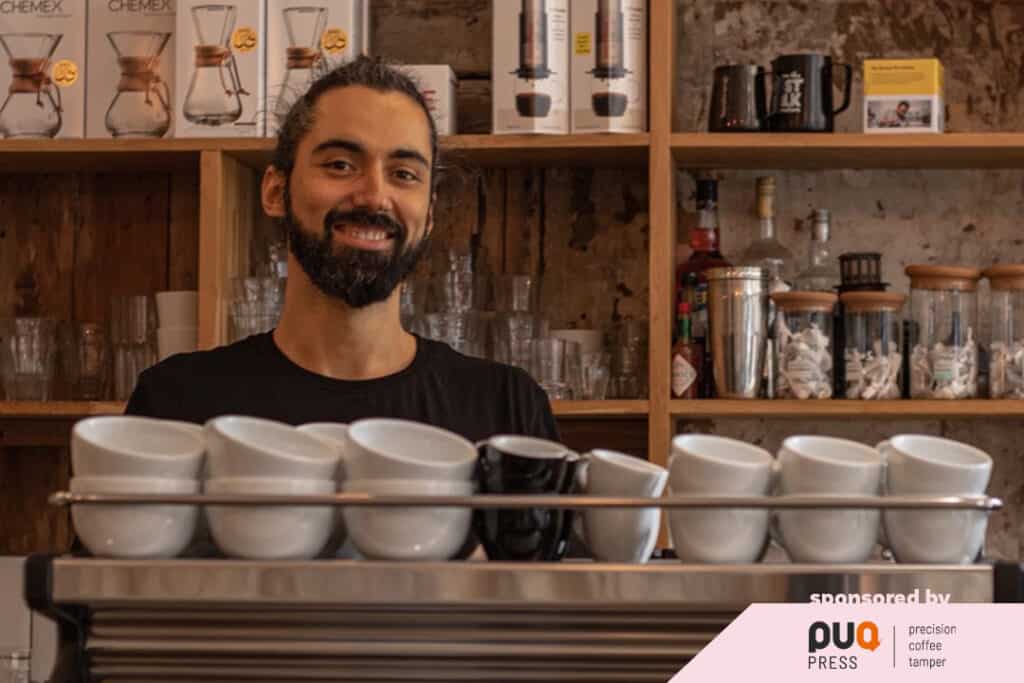 Chris, what is your first memory of coffee?
Oh my. Each time I think about it, it warms up my heart. When I traveled to Canada I met an English woman. She was a barista and at the time I didn't know what it meant. So she took me to a coffee shop. I had no idea what a flat white was so I tried one. And I was shocked at how smooth, soft, sweet, and delicate a coffee could be.
​​​​What inspired you to pursue a career in the coffee industry, and how did you get started? What did you do before coffee?
I started my career in hospitality by being a waiter, a cook, and a front desk receptionist, I was getting a bit bored and I wanted something new for my life. And when I had my first specialty coffee, it opened me to a new vision of what coffee really is and a new option for hospitality jobs.
It was clear that there was so much to learn about it. It literally opened up a new world to me and I wanted to know how to make a good coffee. I started to ask lots of questions to baristas. And eventually, after training a bit with them, I got a job behind the machine in a coffee truck! Doing several festivals for a couple of months, I got a lot of practice. Then I could do it in Australia where I also learnt a lot. And now in Paris.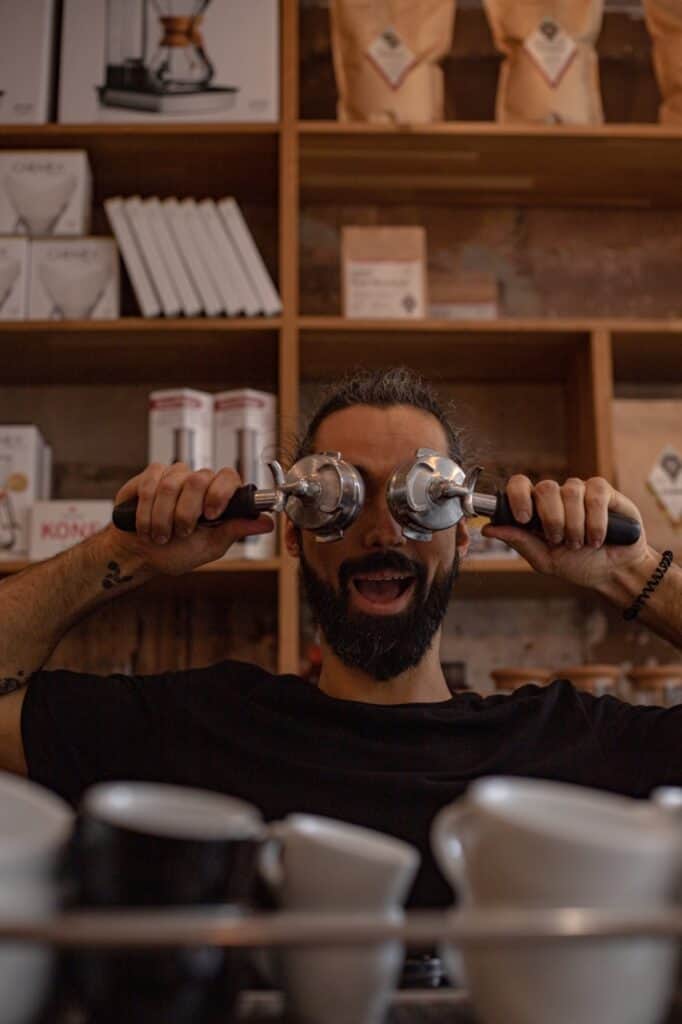 Tell us a bit about the place you work at. What is your role there?
La Compagnie du café in Paris is a roastery/coffee shop with brunch, and I'm a full-time barista there. We are a young team of three baristas, one roaster, five cooks, six waitresses and waiters, and finally one friendly manager. With a good ambience, very relaxed and cosy. We are trying to source our coffee as much as possible directly from producers. I've been doing lots of cupping lately and meeting incredible people. And I try to present to my boss their excellent coffees that I hope we will buy to serve them to our customers in the future.
What kind of experience do you want your customers to have when they visit you at the cafe/roastery?
I'm easygoing. I don't have a specific experience to give to my customers. Everybody has different expectations of service. Some people just want their coffee fast and go. Some just want to chill here or work. And others can be more curious and interested, so I spend more time with them talking about our coffee and where it's from. I try to give everybody what they want, but mainly, give them a friendly atmosphere.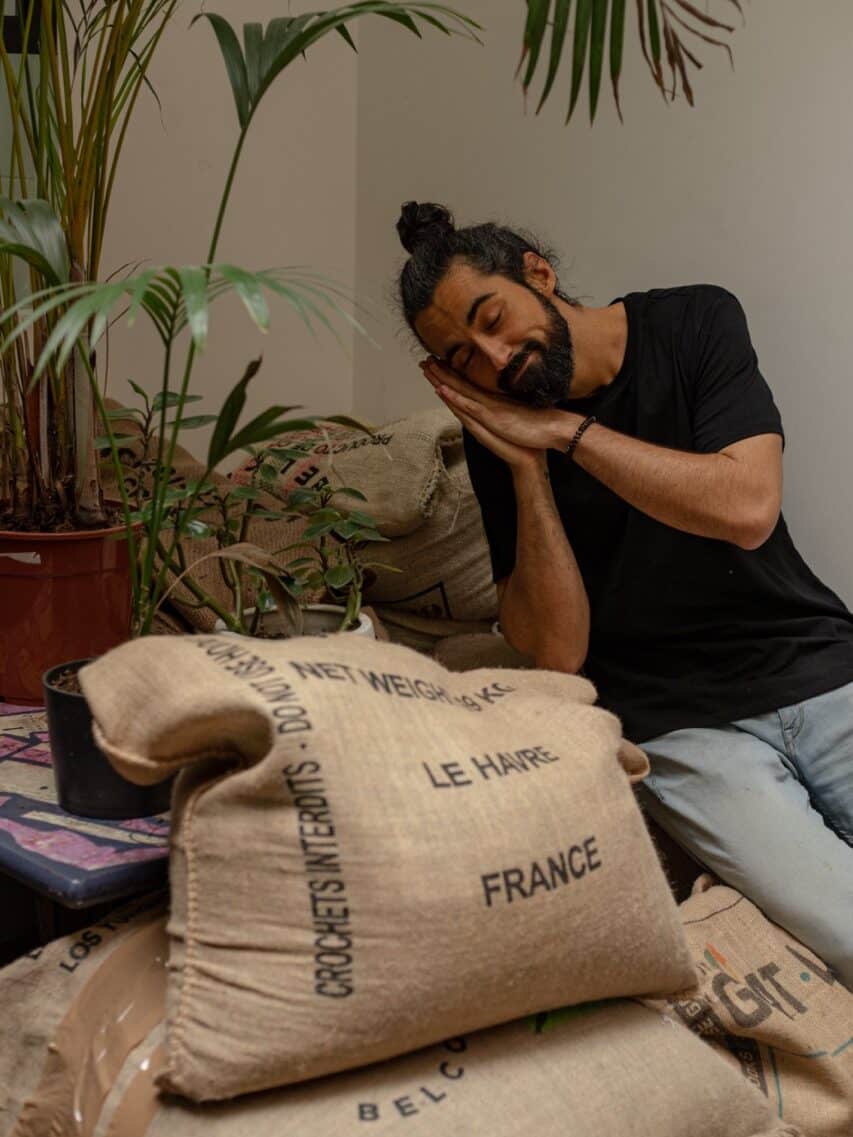 What is your favourite part of the day at work, and why?
Hard to say. The first answer that comes to my mind is the opening. I'm in my world, preparing the coffee of the day. Making the recipe, looking for what will be the best to serve people today. Hoping they'll like it as much as I do and maybe share a bit about it. Because when this happens, it makes me so happy.
But really I don't see the day passing. I like every part of it, even the rush hour! When it's challenging.
How do you stay motivated and inspired to keep improving your coffee-making skills?
When I meet producers and how much love and effort they put into growing the best fruit. I have to do my best to respect their work. When I see other baristas giving honour to their drinks. I want to be as good as them.
When I pour a customer or even myself a coffee, it's so good that it melts my heart. Or when someone says after the first sip "Wow I needed that". Every little thing like that keeps me motivated and makes me want to keep improving my skills.
What are the current trends in cafes in your region? Are there any trends you promote yourself and would like to see more often in other places?
Vegan milk but it's slowly becoming a new reality not a trend. It's 50/50 now. I also see a lot more of iced pour-overs now in summer. People also start to appreciate alternative drinks. Like matcha lattes, golden lattes, and the one I really enjoy: cascara.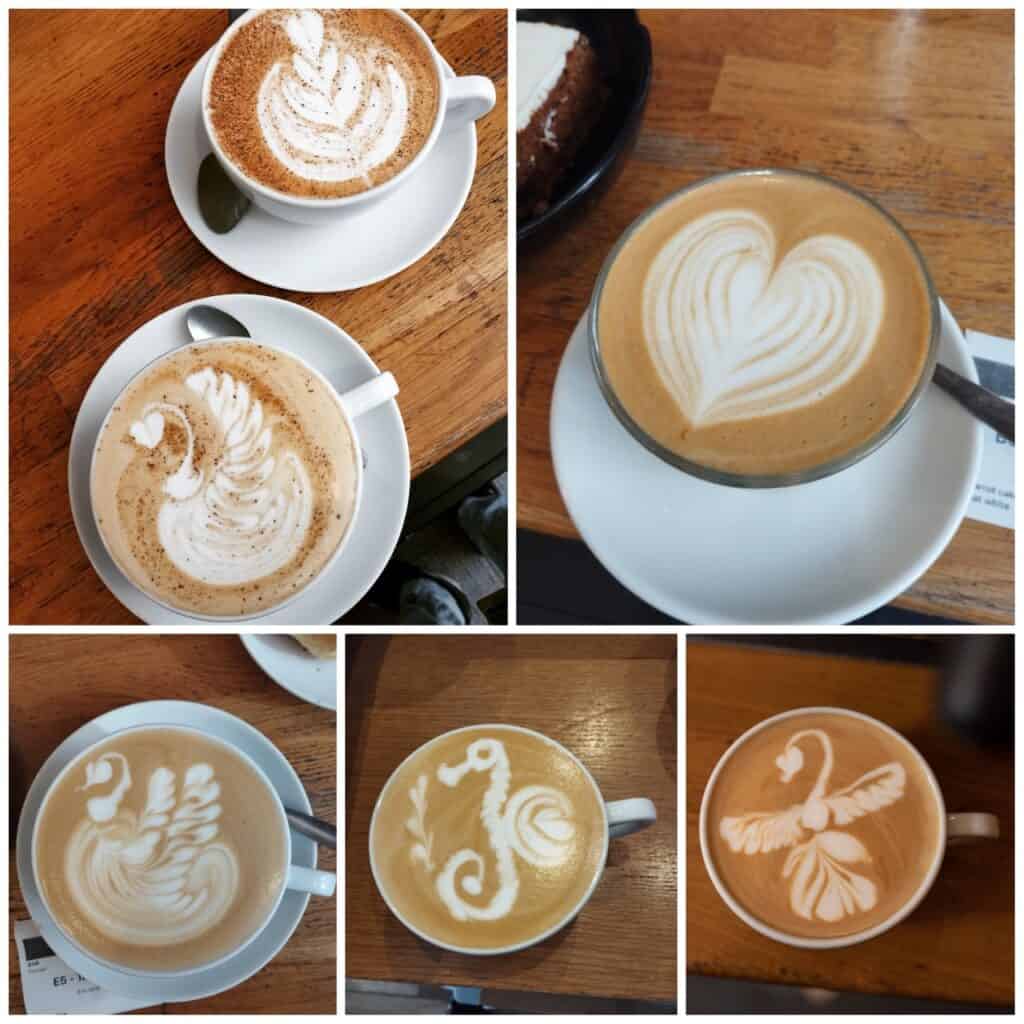 Chris, you're clearly passionate about latte art. What about it is so compelling and appealing to you?
Yes, I love it. I'm not an expert at it, but seeing that I'm improving every day is encouraging. That's a good feeling. But mostly what I like about latte art is the moment. The moment you need to focus is when you pour in your cup. It may sound crazy but this is like a yoga class for me. This moment makes my mind quiet for a few seconds and it brings me peace! Plus you get to choose what design you're gonna do. That's the bonus of the job. The fun part is you give people a different pattern and there's nothing they can do about it haha!
What is your best memory/moment connected to the specialty coffee community?
There are two.
Well like I said earlier I'm pretty new to this world. But I had the opportunity to go to the World of Coffee 2023 in Athens and I met so many nice people. They were absolutely happy to share about coffee. And sharing is caring! I got fuelled up! It gave me so many good vibes to stay connected to the community.
But the first best moment was when I met my girlfriend working in a cafe. We worked together. Smooth and fun duo. We rocked and you'll know more in the next answer!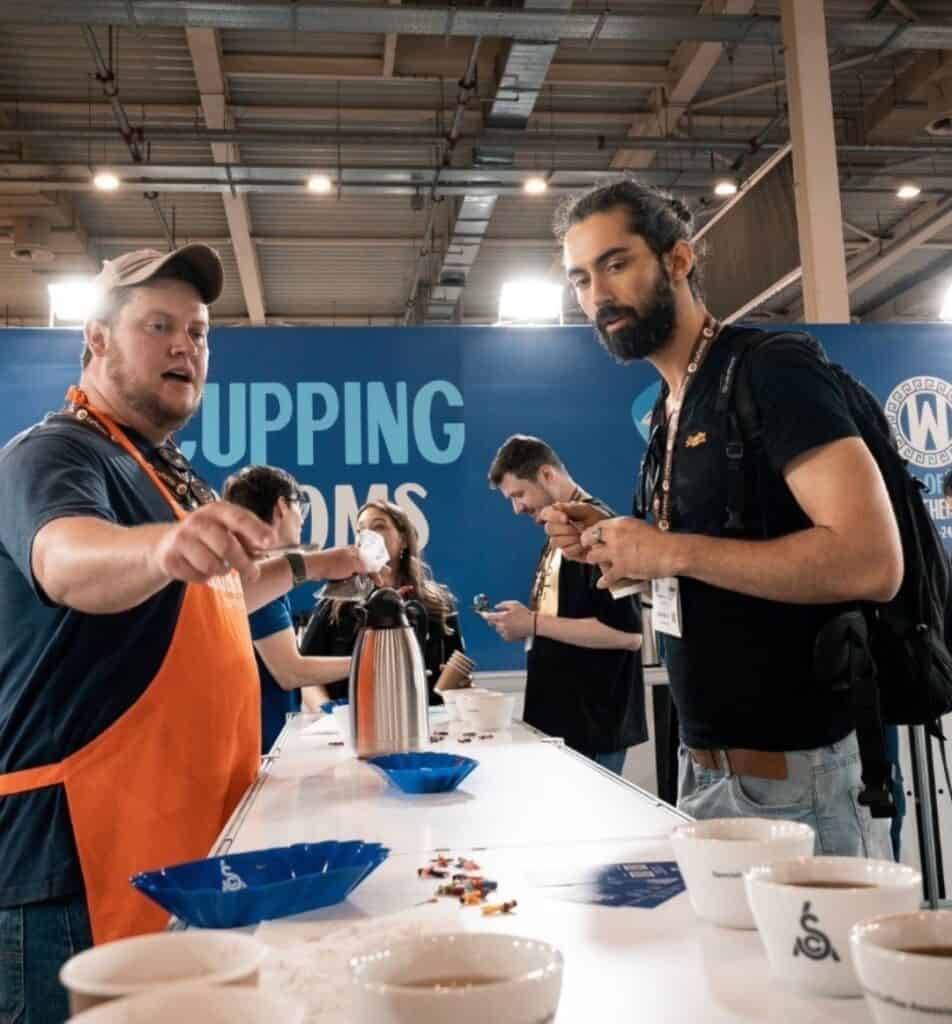 What coffee challenges are you looking forward to? Any new projects or collaborations?
Latte art competition. I find it fascinating what people can make with only milk and coffee.
I wish together with my girlfriend to open up a cafe one day. Share what we love. Get to know new people. Make new friends. Drink even more coffee, yay!

Quick Fire Questions for Chris Dalisson:
Would you serve filter coffee with milk if asked for it?
Yes, but I would try to explain that it unbalances the cup first.
Do you ever take sugar with your coffee?
Me? Never. Same reason from the above.
Espresso or Filter coffee?
Both, please?
Do you aim for Sweetness, Acidity, or Body?
Sweetness… I'm greedy.
Milky or Black?
Milky. But that's because I'm greedy.
Slurp or Spit?
Slurp.
Sit in or Take Away?
Sit in. Get to know the people. Share.
Cake or Pastry with your coffee?
If homemade, okay.
Favourite piece of barista equipment?
The cup.