Anes Malkanova-Skrinjaric is a 29-year-old professional barista from Sofia, Bulgaria. She is the proud owner of Martines Specialty Coffeeshop & Roastery, where she brews coffee every day alongside her husband, Alex.
Anes has been in the coffee industry since 2016 and has gained a ton of experience that helps her build a beautiful community around her place. Her passion for coffee is evident in her achievements and education, including the SCA Barista & Brewing Intermediate certification.
She has also won the Brews Cup Competition organized by Mare Terra in June 2022 in Milan, where she took first place using a V60. With her impressive track record and passion for quality and hospitality, Anes is a beautiful face of specialty coffee in Bulgaria.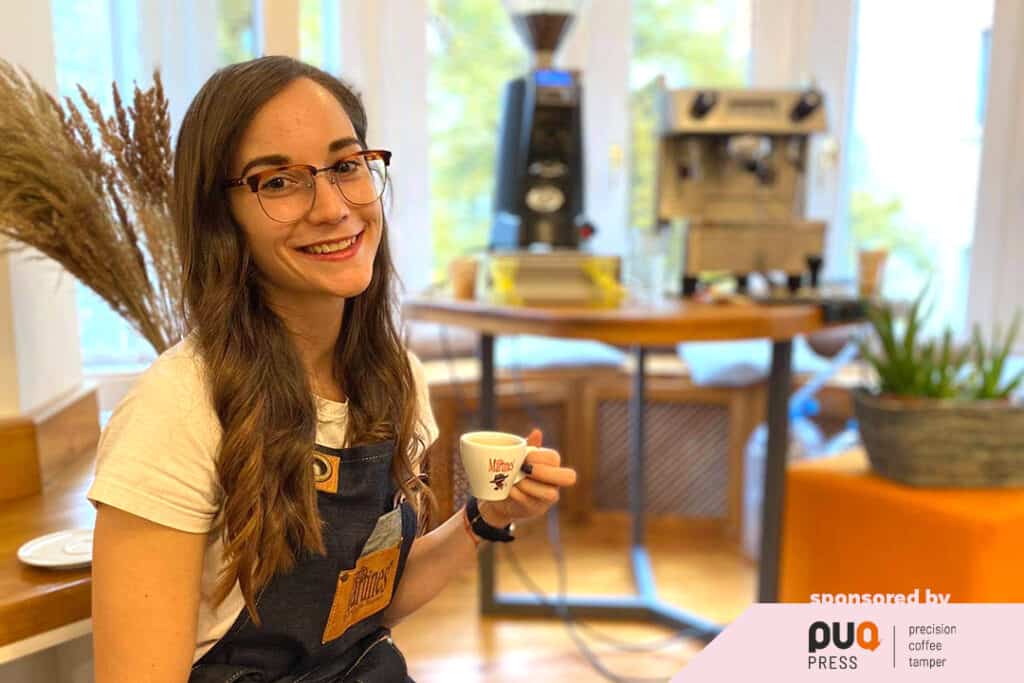 Anes, what is your first memory of coffee? 
My first memory regarding coffee is when I was 8, learning to brew an espresso for the first time. By that time my dad owned a few businesses for coffee and food and during the summer holidays, I volunteered to help him in exchange for some pocket money. However, I have always been surrounded by coffee and indeed my first association with the smell of coffee was with my dad. 
​​What inspired you to pursue a career in the coffee industry, and how did you get started? What did you do before coffee?
Well, before my coffee career, I was really into Economics and International Trade. I have a Master's degree in that area. Then I began to travel and explore.
The reason, or rather the person behind my decision to get deeper into coffee was my husband Alex. When we were still dating, one day we had a conversation about our goals and dreams. I mentioned to him that I would love to have a small coffee shop and bakery somewhere in Germany (that's where we met during an exchange semester). He turned to me and said: "That sounds great! But I don't understand one thing. Your dad has a coffee business in Bulgaria, why would you leave this out and start over with the same thing in a different country?".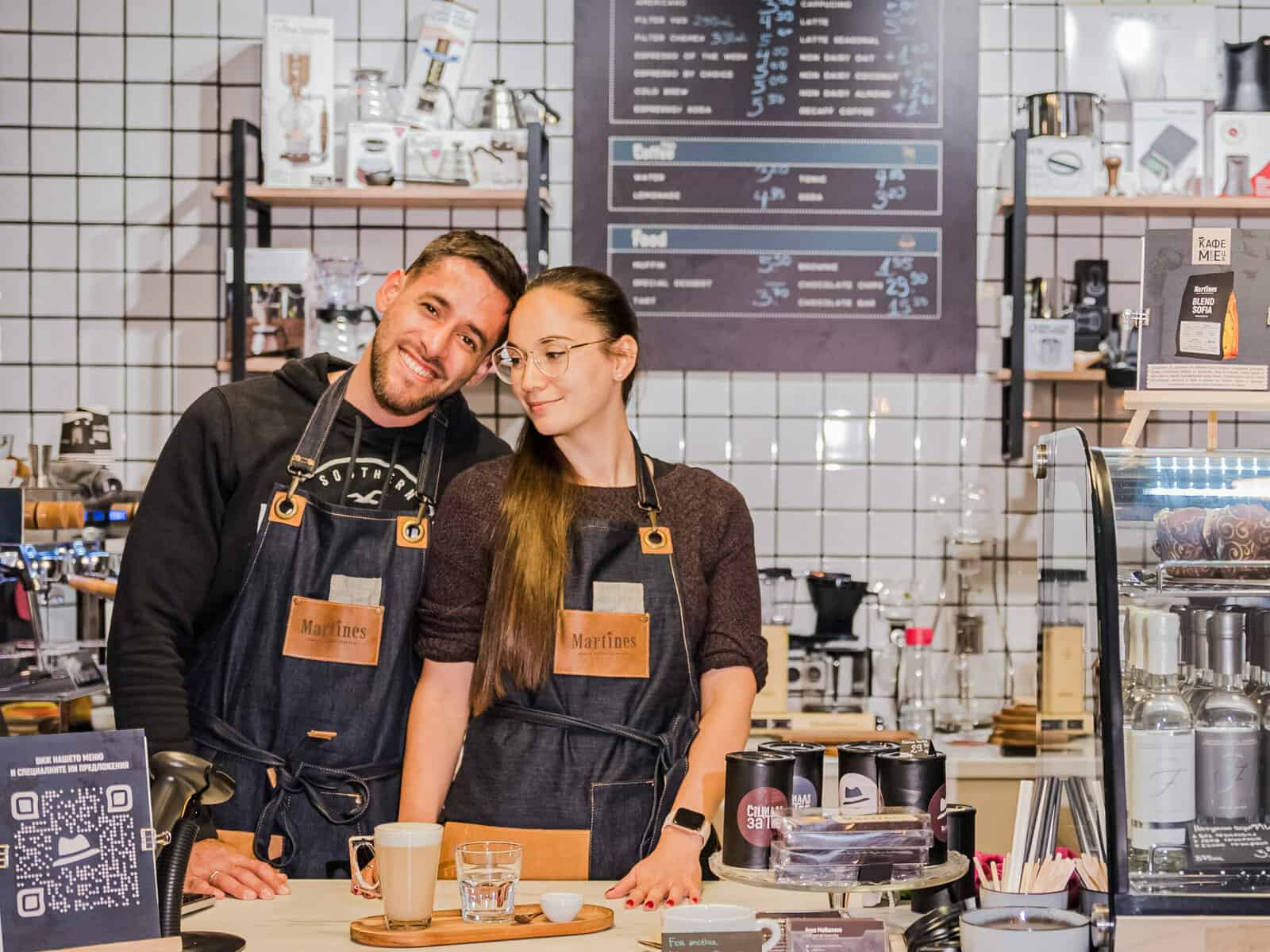 He really made me think about it. The thought stuck with me and one year later I decided to give it a try and start working in my dad's roastery – Martines. Then Alex moved to Bulgaria and joined us as well. Together, we started falling in love with the coffee industry. Travelling, meeting different people, learning and getting inspired by the people in the community. 
Anes, tell us a bit about Martines Specialty Coffeeshop & Roastery.
The story of our coffee shop is quite interesting. In 2021 I got pregnant and we were looking to invest our savings into an apartment for our family. However, with the global instability due to Covid, we were not quite sure about this decision.
One day, my husband called me and said that he found by chance a place, which he believes is perfect for a coffee shop. A few days later the decision was made and we rented the place. So instead of a family flat, we Invested the money in a coffee shop and I am in charge of managing it. We finally have a place, where we can meet with all the people who love specialty coffee, have a chat, and spread the modern coffee culture in Bulgaria. 
What kind of experience do you want your customers to have when they visit your place?
I want all our guests to feel as special as the coffee we serve. To feel safe and comfortable like at home. We do not judge people for their coffee preferences or tastes they like. I strive to really listen to them, and hear their story and needs. Often, I offer some guidance, and extra know-how to provide a wholesome coffee experience.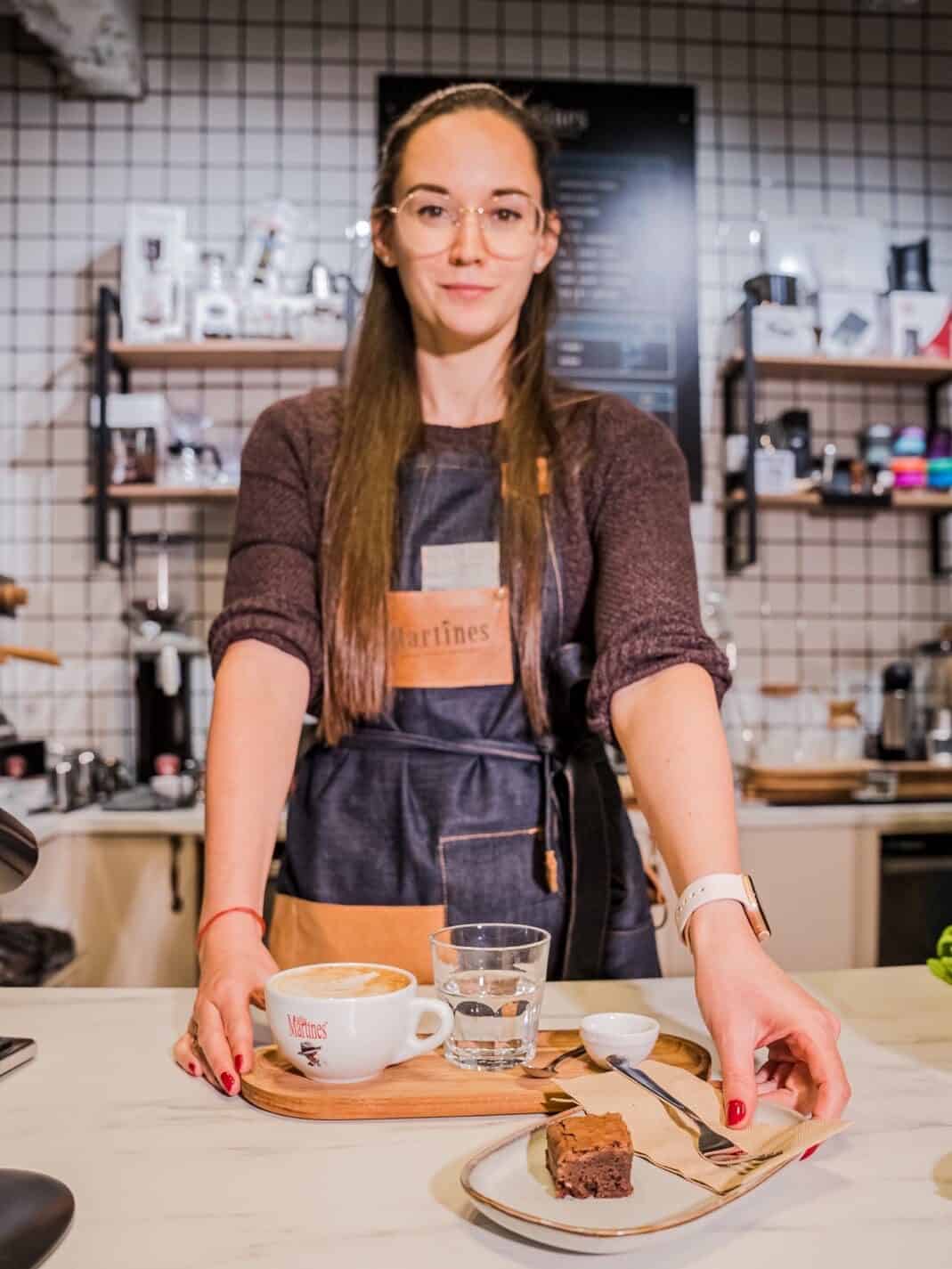 What is your favourite part of the day in your cafe, and why?
I can't really specify a part of the day, but my favourite part of the job is when I manage to serve the person their perfect cup. By that, I mean the one that matches their taste preference the most. We as a brand believe that coffee is quite an individual drink and everyone deserves to find the taste they enjoy the most. Helping them is our mission.
Anes, how do you stay motivated and inspired to keep improving your coffee-making skills?
The customer's feedback is one of my biggest motivators. I also feel inspired when I travel and meet with other coffee professionals or when I watch the championships. I imagine myself there and I get motivated to reach that level in my career.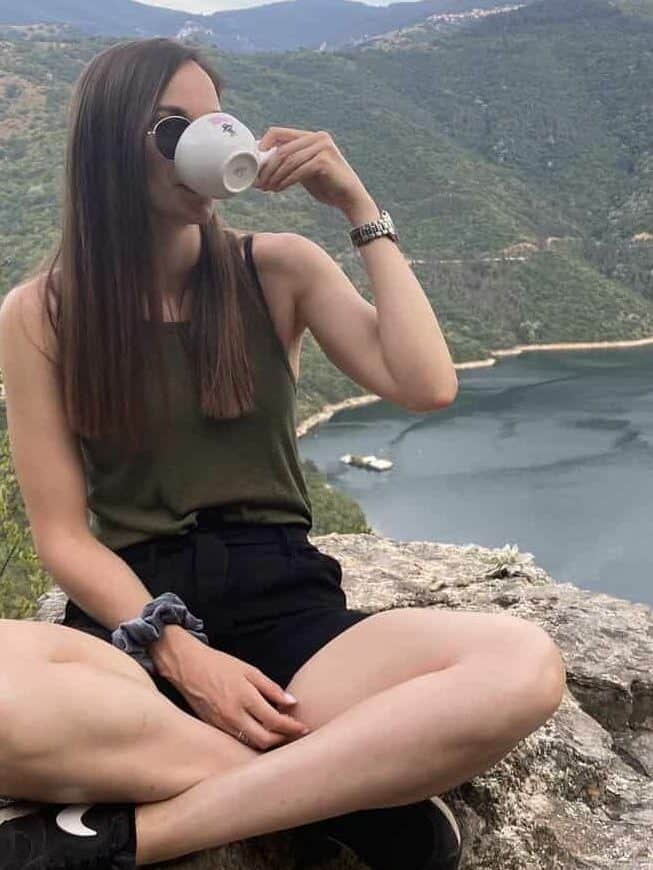 What do you think is the most important quality for a barista to have, and why?
To understand the customers and to listen. Feel the moment, be present and truly see the person in front of you. If guests just want to grab a coffee and go, or they come to have a full specialty experience. Then you need to hear what they are looking for and brew it accordingly. And last but not least, have the experience and knowledge on how to brew the coffee properly and consistently. 
What kind of community do you hope to build around your cafe, and how do you plan to foster that sense of community?
Well, I see already a community forming around our cafe. I always try to include more people when we have a discussion with some of our guests. This is how we create the community and also we all feel more joy from sharing with others about specialty coffee. I hope that we manage to maintain a positive and inspiring community among our regular guests. One where everyone feels safe and confident to share their taste experience.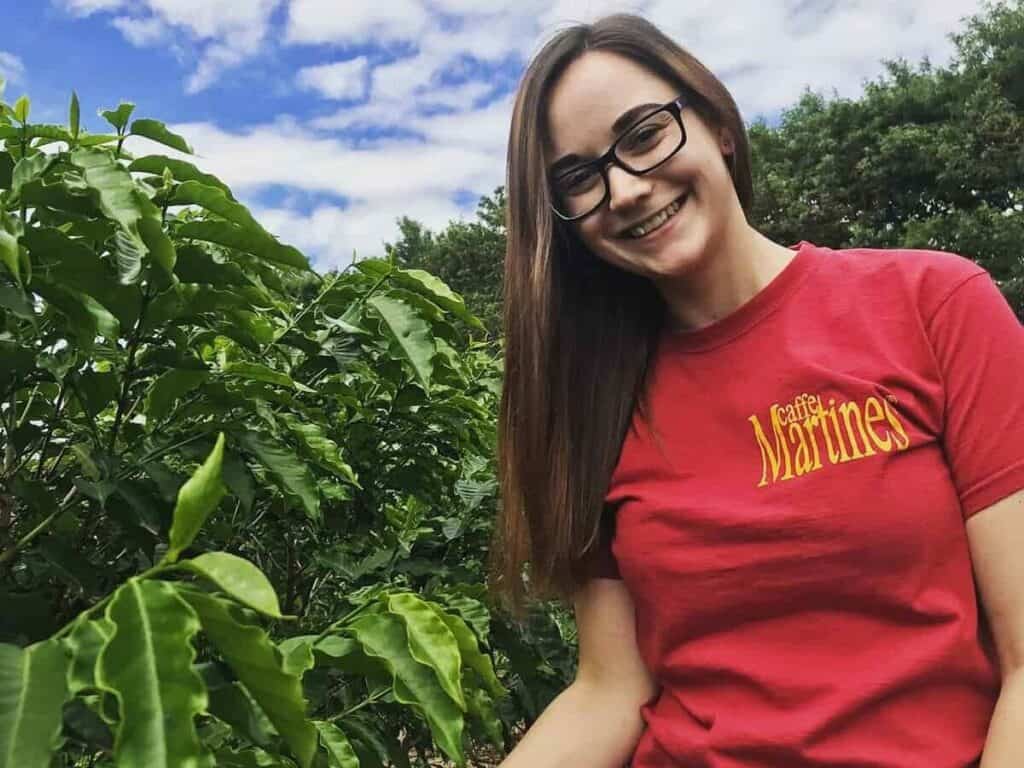 What coffee challenges are you looking forward to? Any new projects or collaborations?
We are now currently looking to extend our team with a new barista who will continue our mission and goals. Then I will have more time to focus on the roastery, my education and some coffee trips. I miss deeply traveling and would love to go back to origins and meet the farmers. To dive into the coffee experience at the source. To try new amazing coffees and bring them back home to offer to our guests.
I also plan to pass the Professional levels of SCA Barista and Brewing courses, which was postponed way too long because of the pandemic and taking care of my baby. Then who knows, maybe to win some championships?!

Quick Fire Questions for Anes Malkanova-Skrinjaric:
Would you serve filter coffee with milk if asked for it?
Yes.
Do you ever take sugar with your coffee?
NO!!!
Espresso or Filter coffee?
Filter, this is my jam.
Do you aim for Sweetness, Acidity, or Body?
Mostly sweetness.
Milky or Black?
Black.
Slurp or Spit?
Depending on the time of the day. I need to sleep at some point!
Sit in or Take Away?
Sit in.
Cake or Pastry with your coffee?
My coffee is my coffee, I don't like to mix it with sweets. Afterwards, both cause I like sweets.
Favourite piece of barista equipment?
My Chemex and Comandante!