I have been to Cologne several times now, but this September, during the International Congress of the International Academy of Pathology, it was my first time opportunity to explore the city as a coffee geek as well. Staying in a busy and hip Ehrenfeld district located on the western side of The Old Town proved to be a good decision and a convenient starting point for a coffee search.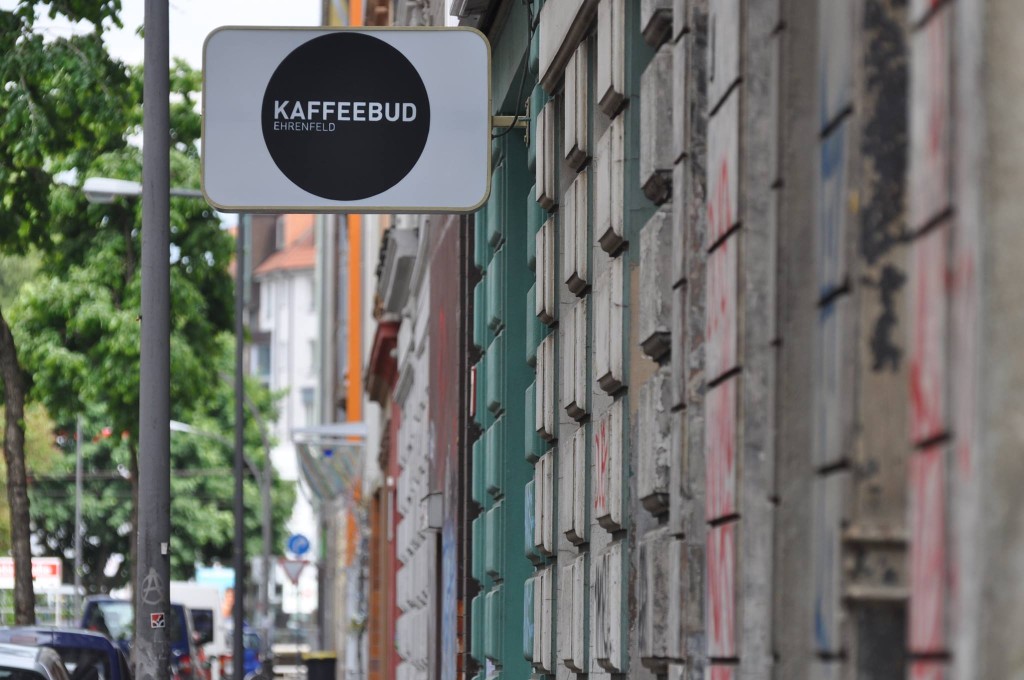 Equipped with a map combining tips from Spotted by Locals, Foursquare and Instagram, my first steps led to Kaffebud, a small and cozy place at Glasstrasse. I returned there twice. The first time I just grabbed a cappuccino to go since it was crowded with locals enjoying their Saturday brunch. The second visit was on Sunday's early afternoon, which was a much calmer and relaxed visit. I enjoyed their scrambled eggs and a greek yoghurt with fresh fruits, accompanied by a V60 brew. In Kaffebud they use beans from Van Dyck, one of the Cologne roasteries, in particular their filter blend "Heimspiel" from Peruvian beans that had nice notes of forest fruits.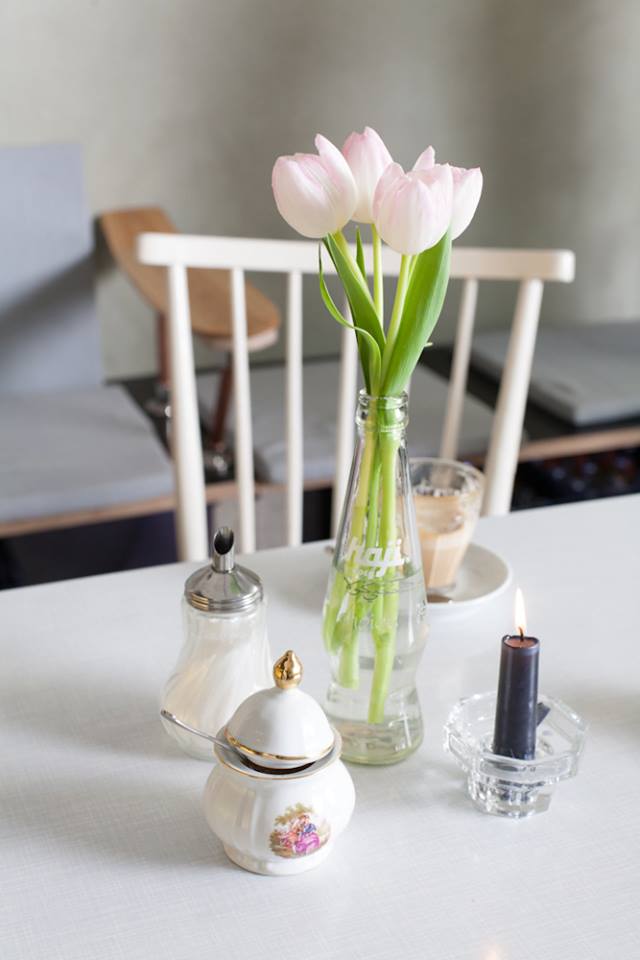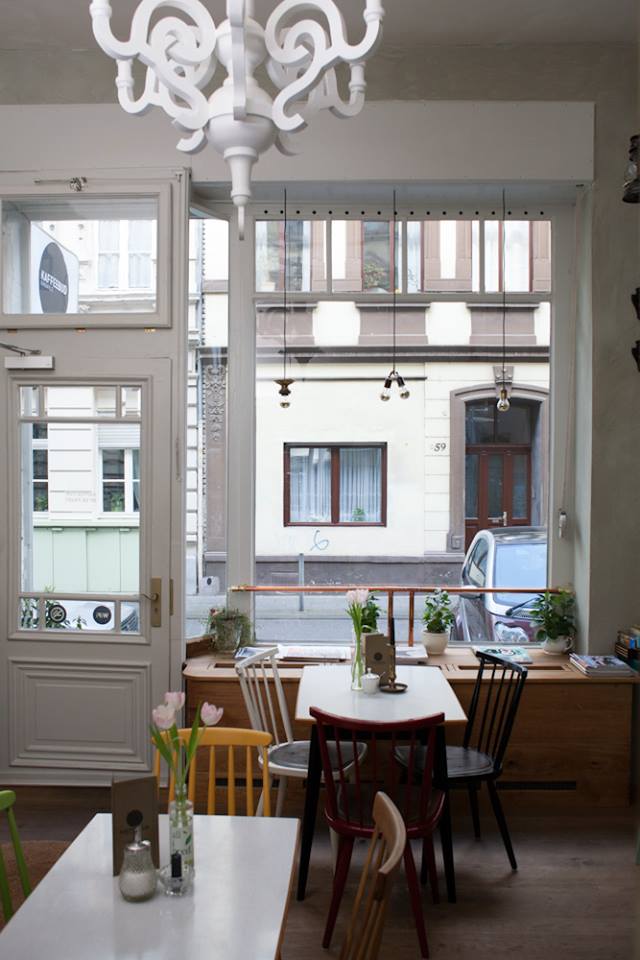 With disbelief in congress coffee catering I also searched for a decent coffee in Deutz-Messe area. To my great surprise I found a hidden gem in a nearby business center.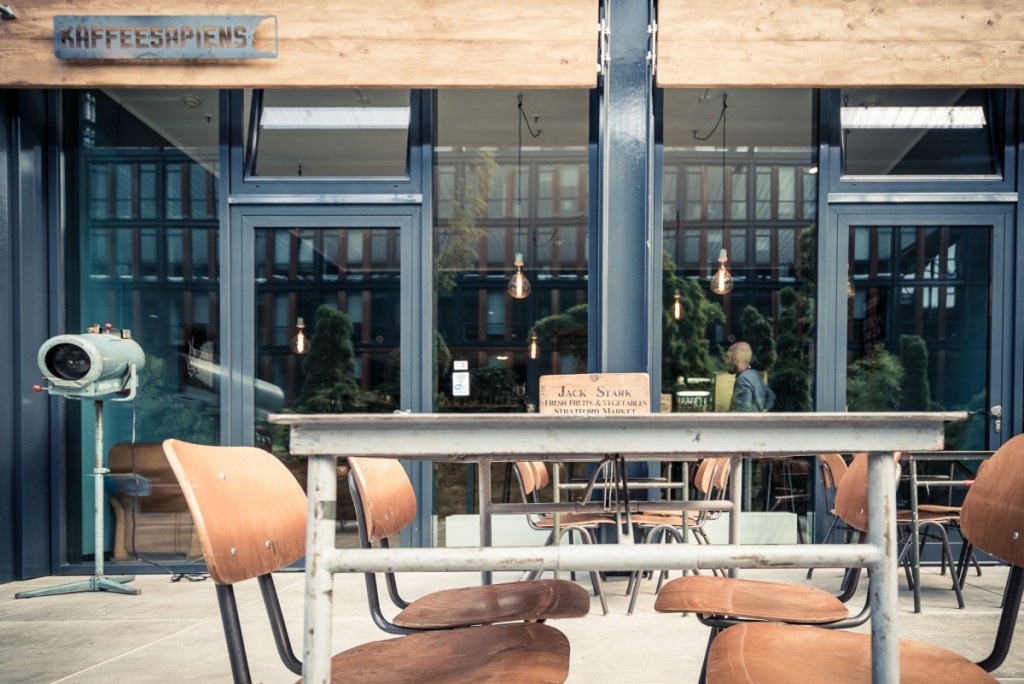 Kaffeesapiens is a bit out of sight for coffee lovers in Cologne, and it is a bit pity since the place has got a potential and a concept. Both the ape in the logo and seasonally variable coffee blends named by primates (like Pavian for blend of beans from Panama, Brasil and India) are following their motto of coffee evolution. All coffee blends for espresso and single origins for filters are roasted in Cologne by a local roastery Schamong.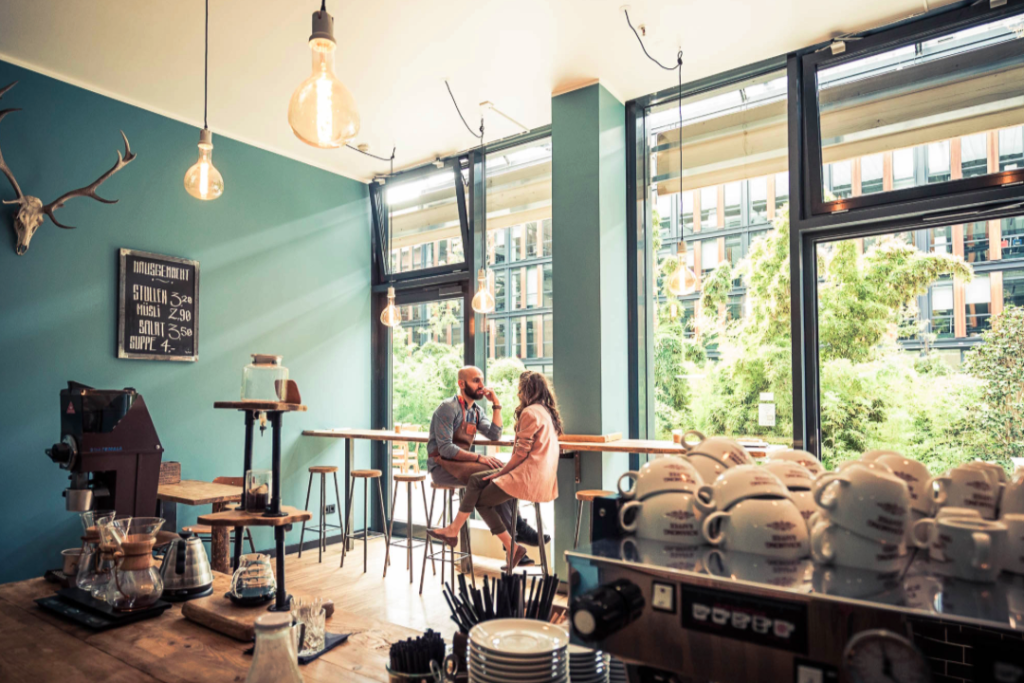 Charles-de-Gaulle-Platz 1, 5067, Cologne, Germany
Facebook
Instagram
Both of the mentioned roasteries are located in the Ehrenfeld district of Cologne.
Schamong roastery is actually the oldest roastery in Cologne established in 1949, still located in the same house since its opening. You can tell by the wall covered with old-fashioned metal and glass coffee containers.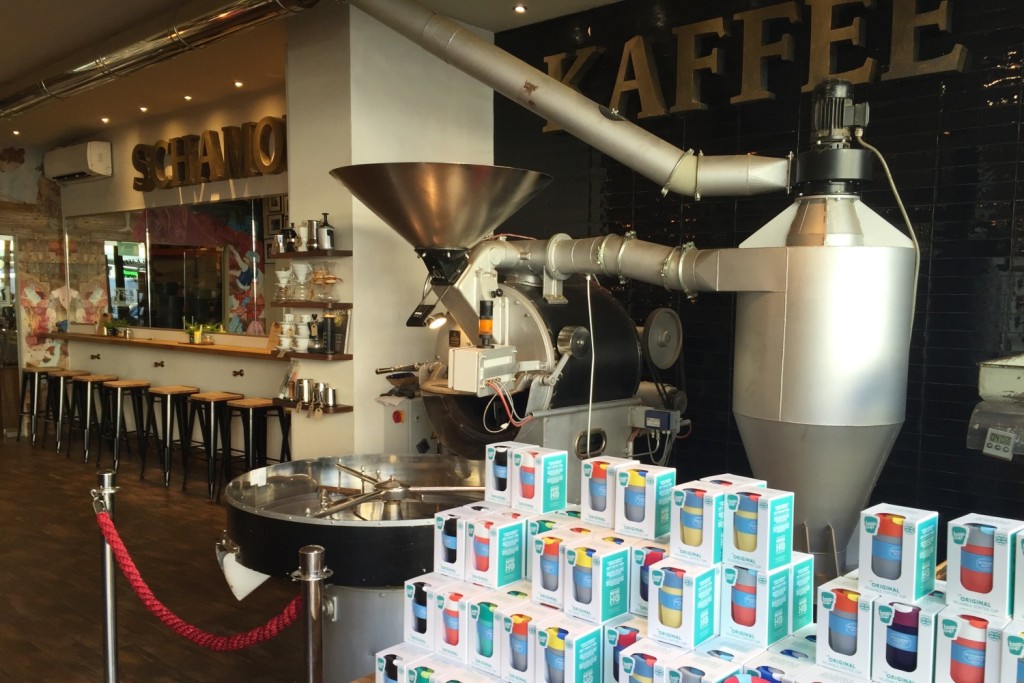 It all contrasts with the La Marzocco coffee machine, bearded hip baristas and layers of KeepCups. I tried their Ethiopian roast as a V60 brew, and although they are following the tradition of darker roasting I enjoyed its fullness, marmalade tones and the balance of the coffee.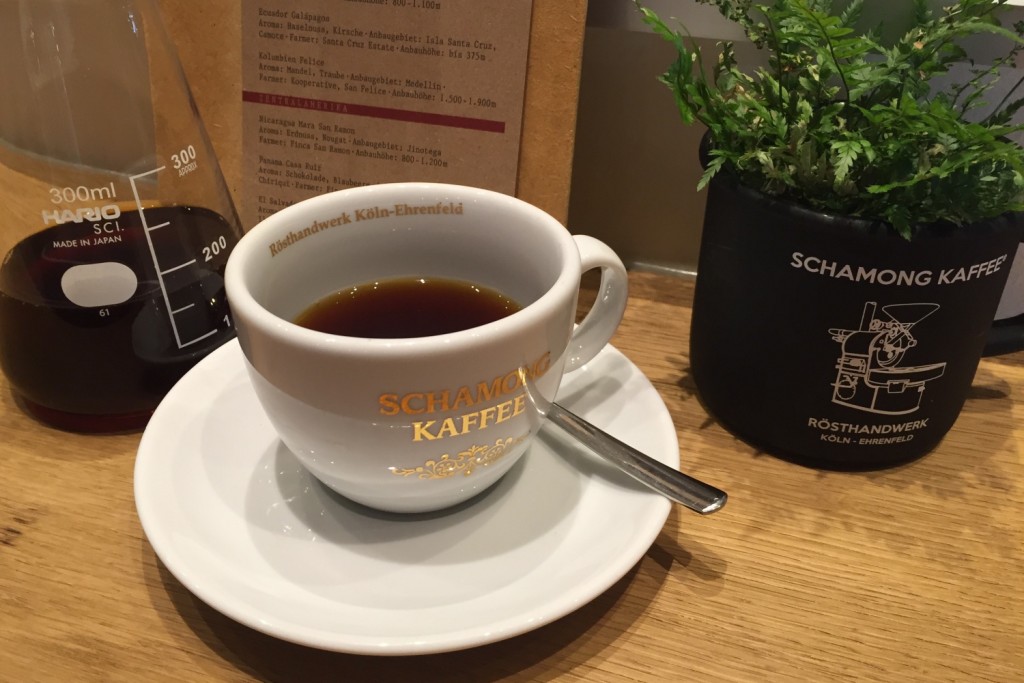 Venloer Straße 535, 50825, Cologne, Germany
Facebook
Instagram
Van Dyck roastery currently has two places, both combining a roastery space with a coffee shop. The original one is in Ehrenfeld's busy and trendy Kornerstrasse, and you cannot miss it thanks to a huge set of drums and percussion in the shop window.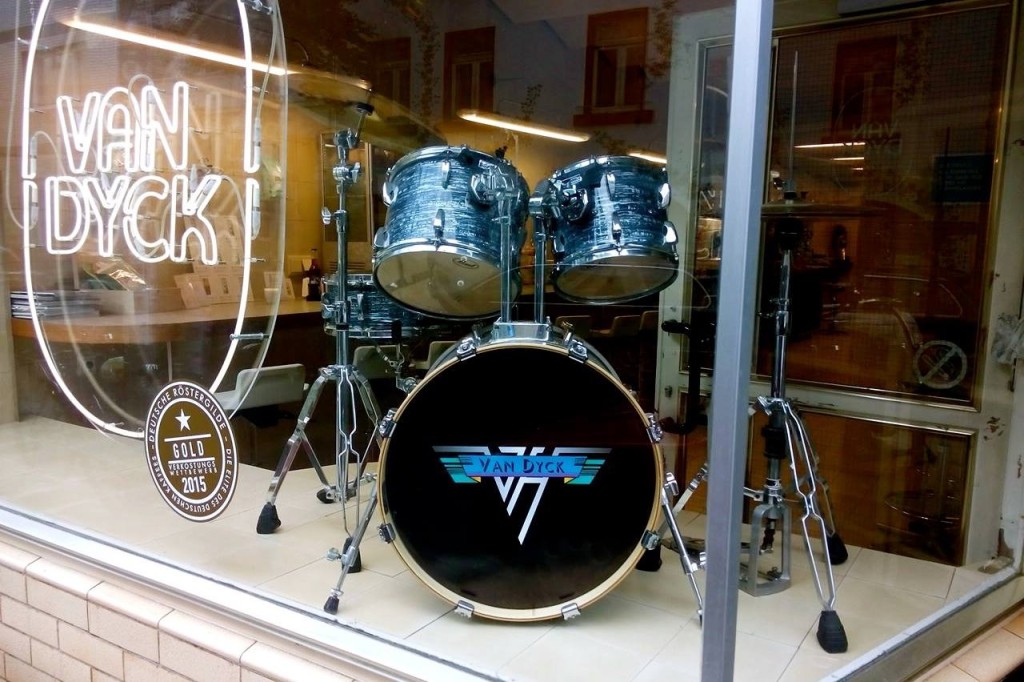 The shop itself is very small and narrow, with a few seats by the wall ending with the roasting machine.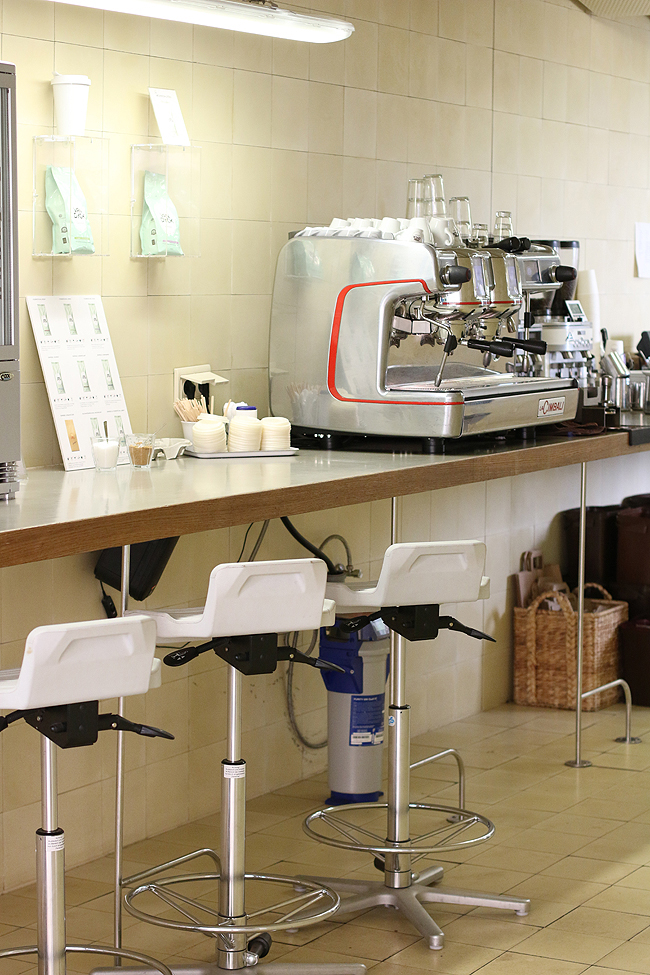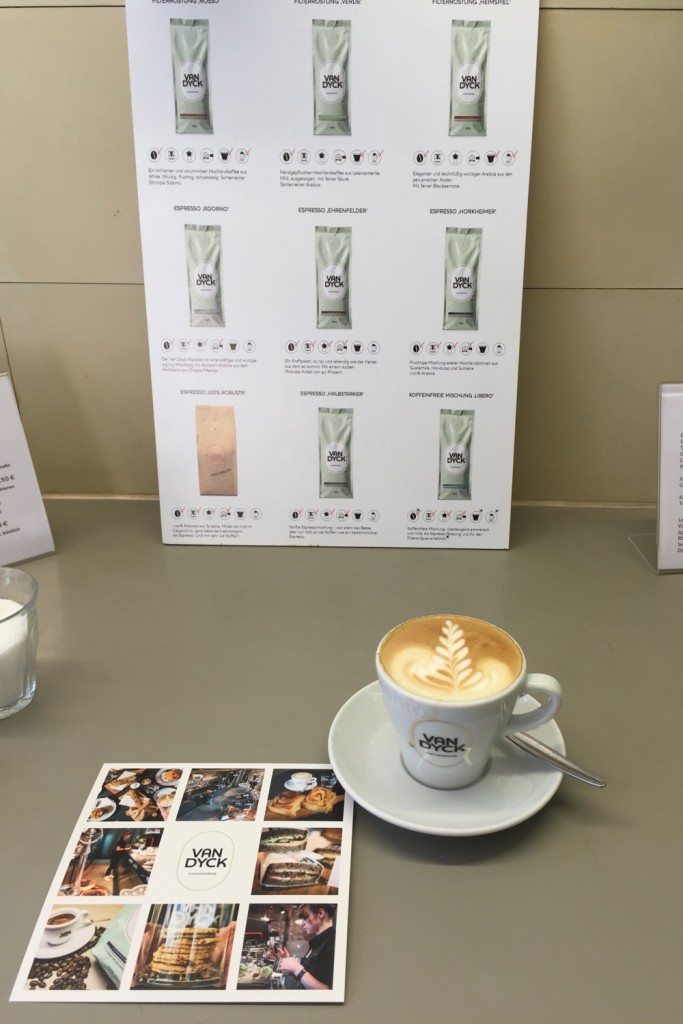 The second location is in the eastern district of Mulheim located in an old warehouse building. That gives the place its industrial vibe with simple but quite small customer area. Nevertheless, they serve both espresso based drinks and filter coffee with small snacks and cakes here. Their espresso roast called Adorno worked well with milk in my cappuccino, and although the Ethiopian Rosso filter roast was clean, it was a bit dark for my taste buds.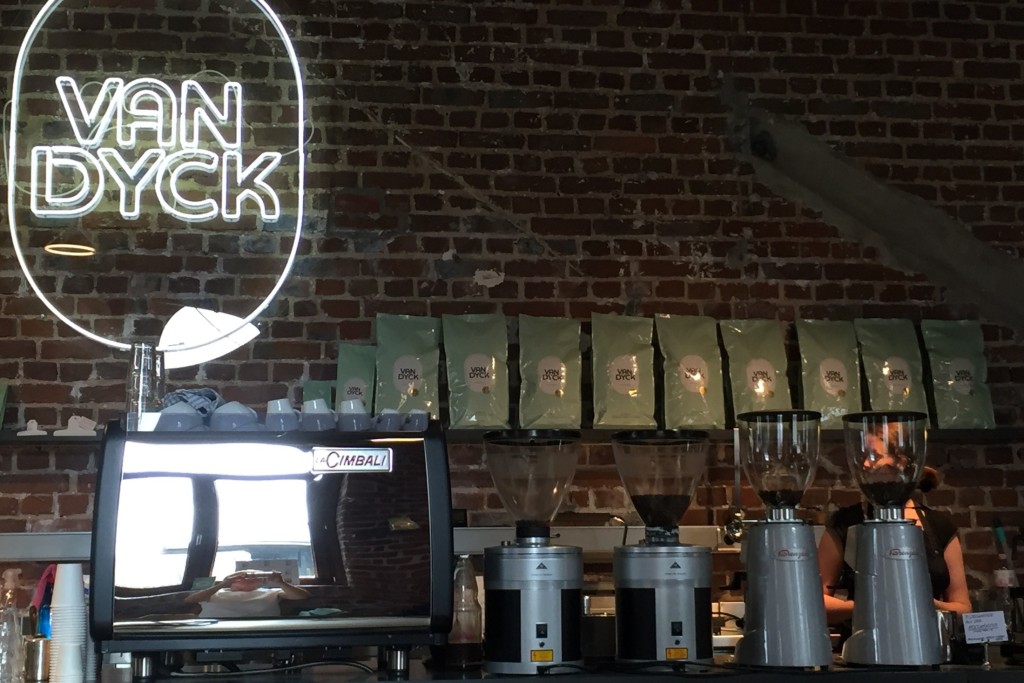 Körnerstraße 43, 50823, Cologne, Germany,
Schanzenstraße 36, 51063, Cologne, Germany
Facebook
Instagram
The last roastery I visited was Heilandt Kaffeemanufaktur found close to the West Bahnhof in The Belgian quarter. I spent a calm Sunday afternoon there, in a sort of a deja vu state, realizing I knew the shop from a picture that came with a coffee bag via Third Wave Wichteln.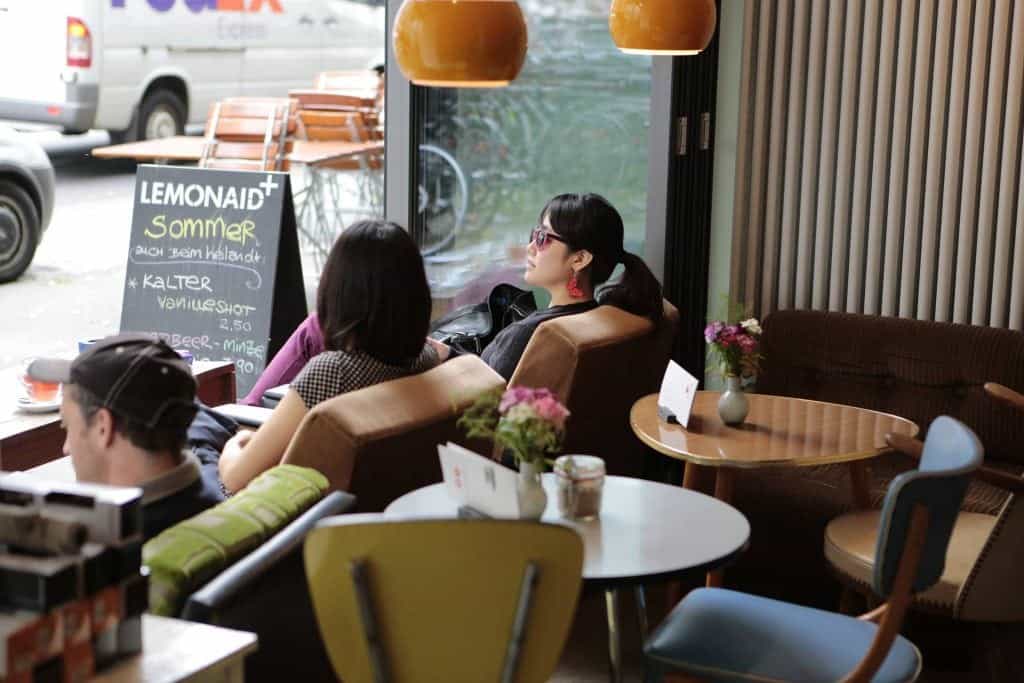 I appreciated this place the best for its coziness. Thanks to a warm early autumn day I could sit in the open french window and enjoy the Sun. My experience with the coffee was similar to that received from the TWW exchange – balanced, nutty and clean, naturally processed Ethiopian Sidamo on Aeropress.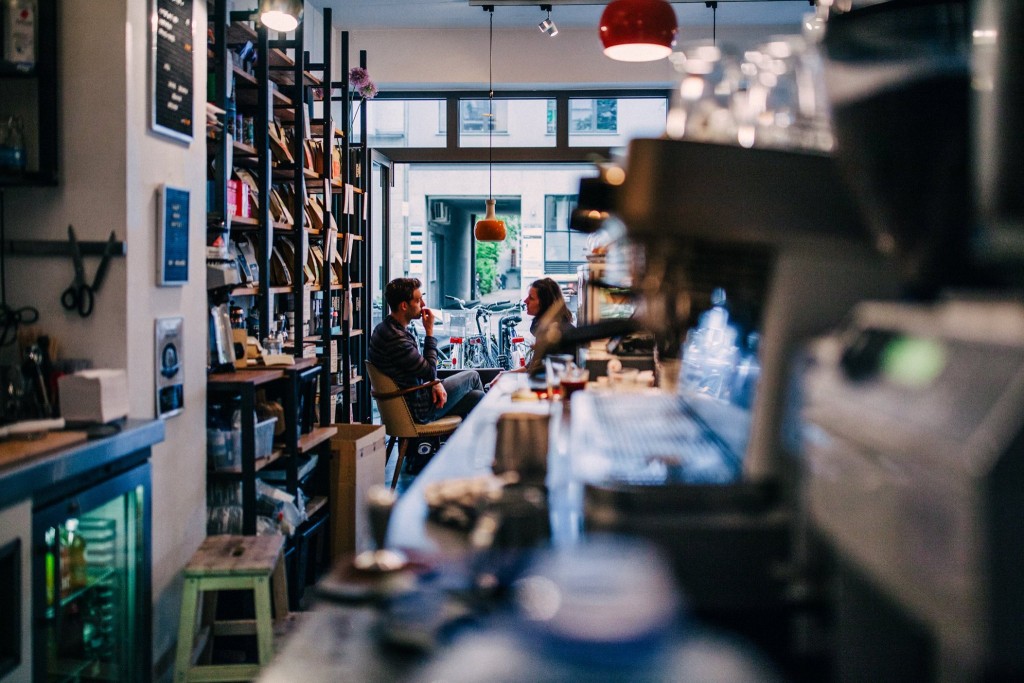 Bismarckstraße 41, 50672, Cologne, Germany
Facebook
Instagram
Since the coffee scene is flourishing in the western outskirts of the city, it is a pity that there is only one decent coffee shop in the area of The Old Town. Situated close to Friesenplatz, you will find a cafe called Hommage.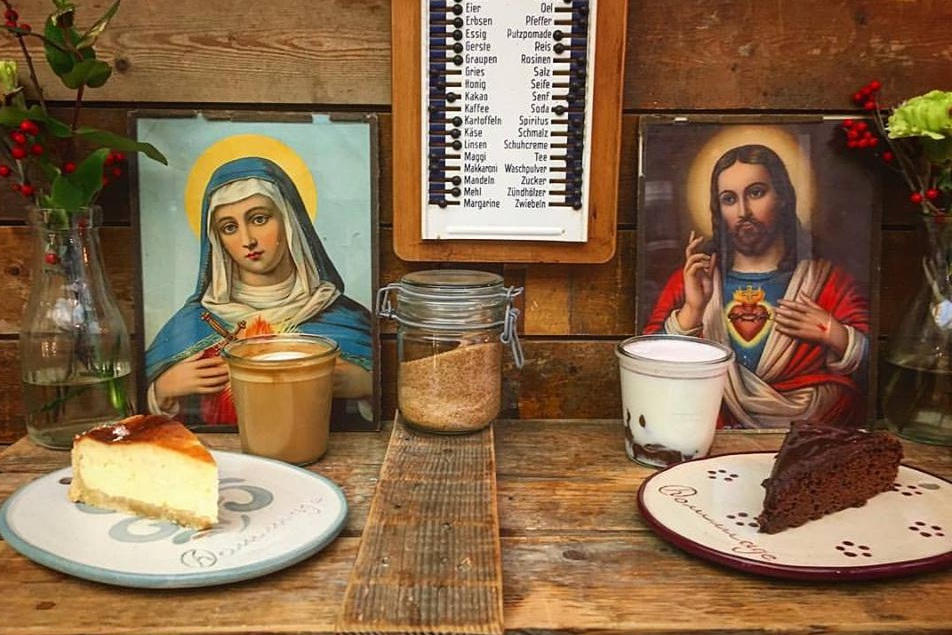 It is very tiny in proportions, but very welcoming and generous by the offer. The entrance room is dominated by a huge bright sacred ceiling painting and a Faema espresso machine, the smaller rear room is in a vintage style, full of wooden parts, old sewing machine frames and weck jars. Their home blend roast for espresso worked well in the cappuccino, and they serve crepes and various small sandwiches as well. All in all, they are making this a nice place to rest and energize yourself after sightseeing. My avocado crepe with a tomato dip and spices was a nice alternative to the congress catering.
Friesenstraße 73, 50670, Cologne, Germany
Facebook
Instagram