We met Martin Hudak, the 2017 World Coffee in Good Spirits Champion, at Cafe Belvedere in London's Soho. The cafe was a pop-up of Vodka Belvedere, and Martin was responsible for the cocktail menu, as well as the concept of the whole space. He prepared a menu of four drinks designed with the idea of a possible future look of coffee cocktails.
Martin said about the pop-up: "It is all about feelings and emotions, how does it look, how does it feel, and now we are also going to drink something."
We tasted the drinks together with Martin, who also explained the ideas behind each of the creations. He described the four cocktails as four connections.
Check them out!
The Espress
The cocktail that is a modern interpretation of the classic Espresso Martini, originally from Soho in London, is the fastest Espresso Martini out there. It is because Martin serves it from a seltzer bottle (a syphon flask), a bottle for dispensing carbonated water, and thus every ingredient is kept fresh and ready to serve, charged with nitrogen dioxide.
Martin says: "It is kind of a portable way of serving an Espresso Martini. You just take the bottle and put it in a glass. Fast, easy, and tasty!"
Ingredients:
Espresso
Belvedere Vodka
Coffee liqueur
Sugar syrup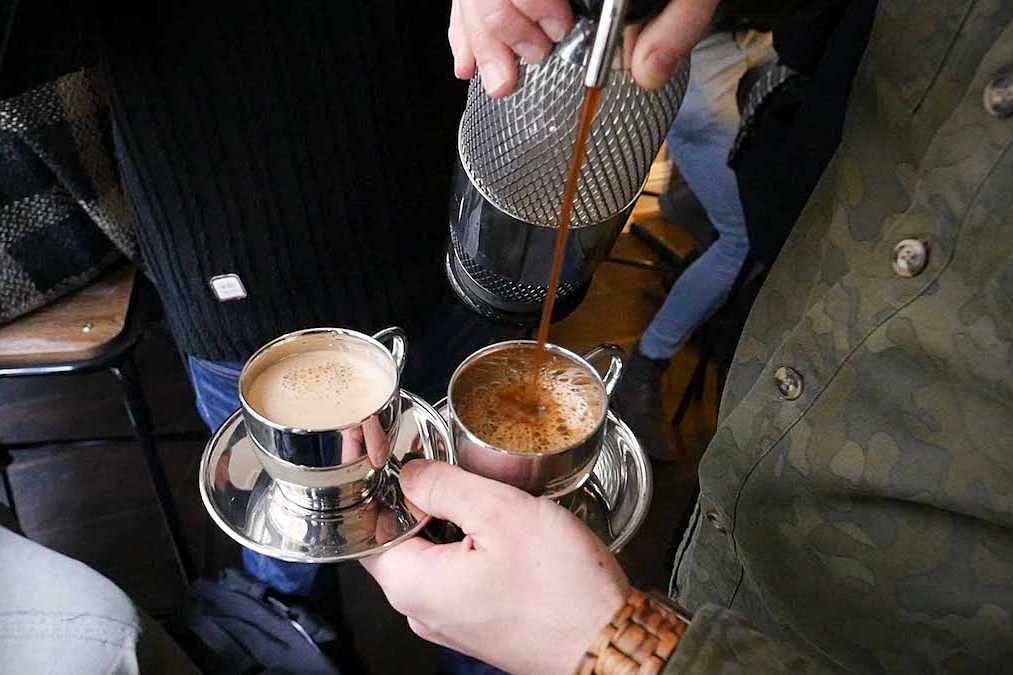 Coffee Collins
This drink is an adaptation of a very popular coffee cocktail, Espresso&Tonic, served at numerous speciality cafes during summer. To make the cocktail more adaptable to cold London (and European) months, Martin added fresh-juice ginger syrup, grape juice, and vodka, topping it up with tonic water and a little bit of batch-brewed coffee.
This drink is "very light, a little bit spicy and easy to drink", Martin said.
Ingredients:
Belvedere Vodka
Ginger
Verjuice
Fever-Tree Mediterranean Tonic
Espresso
Rye-straw
Beetroot Flat White
The most challenging of the drinks for Martin was the third cocktail. Using vegetables, he tried to change how the drinkers perceive ingredients used in cocktails. And since vegetables have not been used in coffee cocktails before, he took on the challenge and chose beetroot, the most popular vegetable in Poland and Slovakia—where he is from. He blended the beetroot juice together with raspberries, to obtain a better fruitiness, and topped it with a shot of Colombian espresso, a little bit of sugar and some vodka.
"Shake it up and that is a Beetroot Flat White!", Martin rounded it up.
Ingredients:
Belvedere Vodka
Beetroot
Raspberry
Cold Brew
Espresso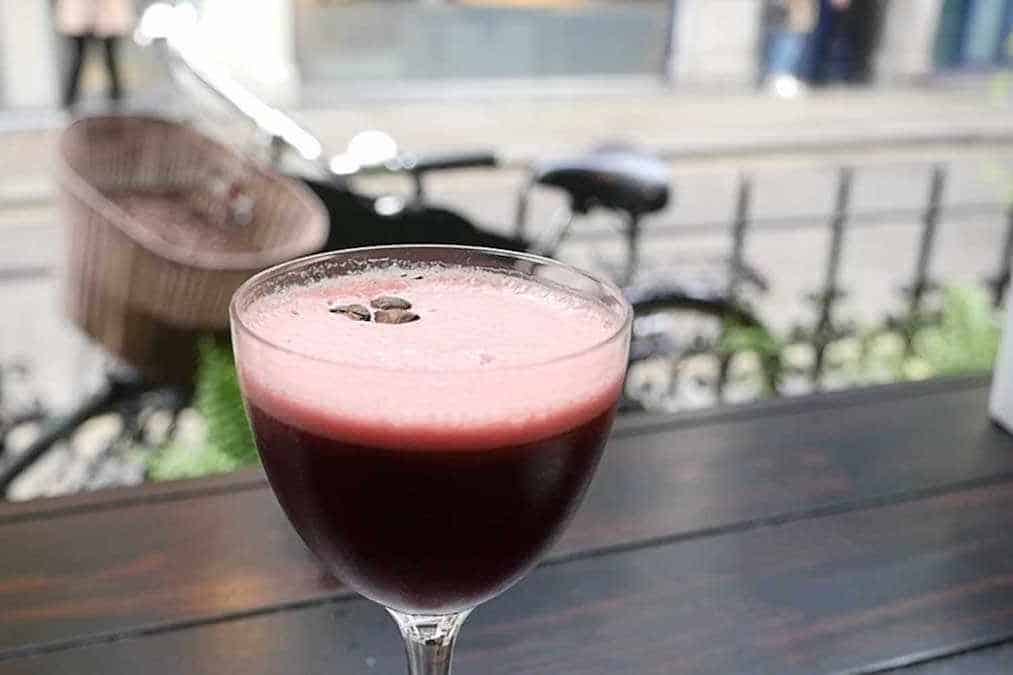 Cold Brew Gimlet
As you may expect, the cold brew in this drink was enhanced to create another twist on coffee cocktails as we had known them until now. The coffee was first infused with lime peel for a better citrusy note. Together with sugar, these ingredients deliver a sweet and citrusy concentrate to which you simply add vodka. Stir it, don't shake it, and drink as it is.
The final drink was, once again, an example of what modern adaptation of coffee cocktail menu could look like. As Martin pointed out, it does not have to be a heavy, sugary, creamy drink, it does not have to be only the classic Espresso Martini either.
Ingredients:
Belvedere Vodka
Coffee
Lime
Lime oils
Coffee-infused cherry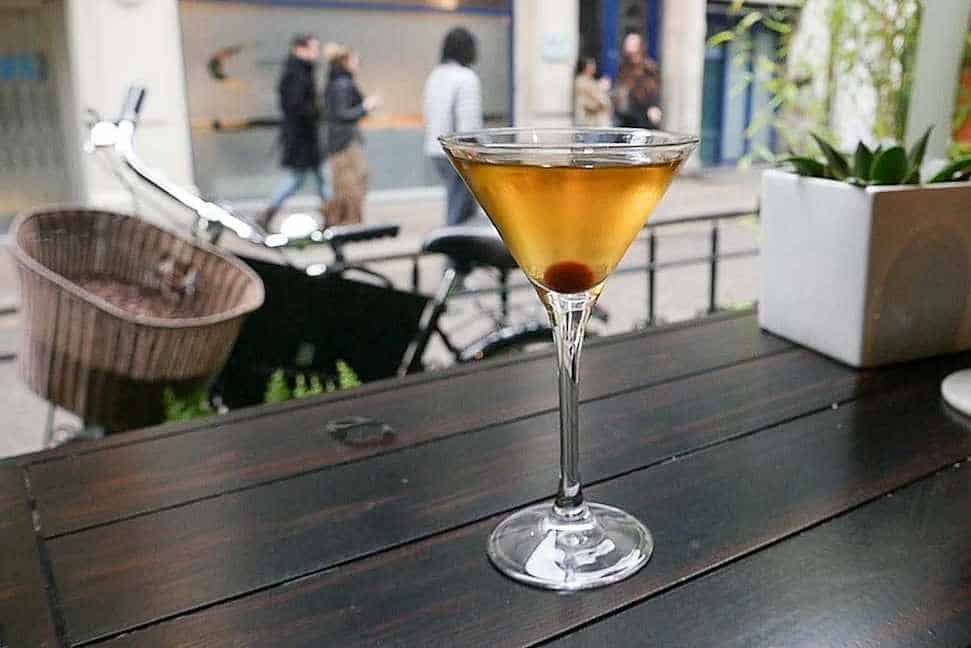 Martin tried to challenge the preconceptions that coffee drinkers have about coffee cocktails. Which one of his four cocktails would you like to try?