Our Barista Stories series has been long in the making. Since our first visits to cafes around Europe, we have met many amazing baristas who have had a number of interesting stories to share. We love the speciality coffee community exactly for the people building it and are thrilled to introduce some of those individuals to you.
Baristas truly are the ones who contribute to the atmosphere in the cafe massively and are the key reason why we'd revisit.
Read on to meet Hannah Murden, brewing your daily cup of coffee at Thoughtfully Cafe and Thoughtfully Kiosk in Liverpool.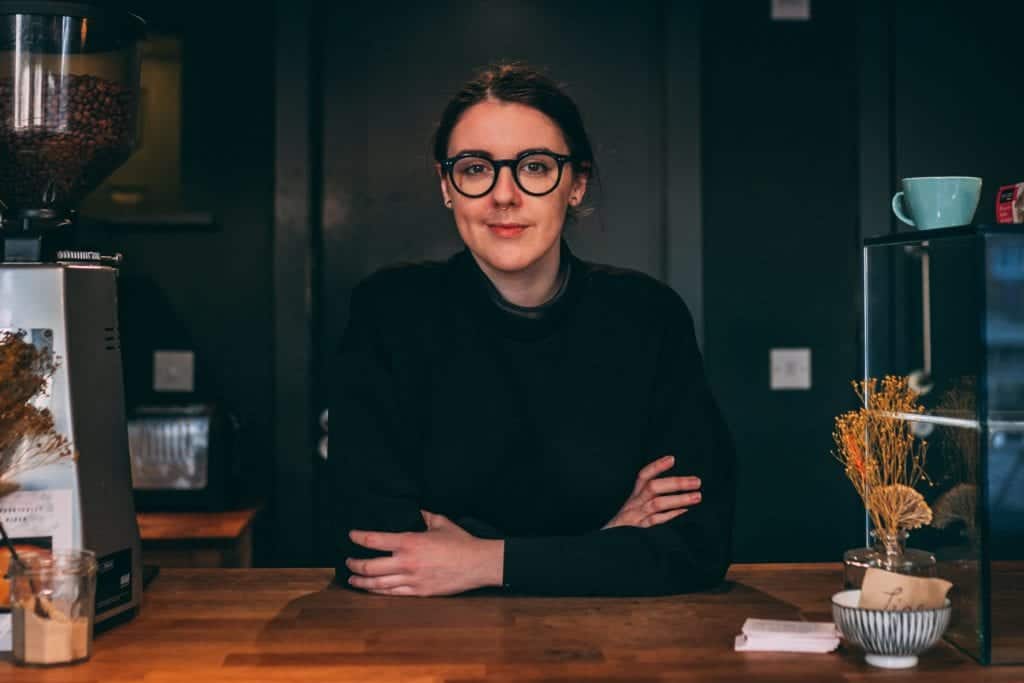 Hannah Murden is a 25-year-old barista, originally from Formby, a town north of Liverpool, where she lives and works now. Hannah is a full-time barista at Thoughtfully Cafe and Thoughtfully Kiosk, and she says that her actual title is 'Chief'. Considering she also studies her Masters in English Literature and aspires to become a freelance writer, we find the title fitting. Hannah has worked in speciality coffee for three years.

Hannah, what is your first memory with coffee?
My first experience with speciality coffee was probably when I started Uni and Pact had just started up as a company, they were doing a mad deal that meant you got a V60, filters, coffee and a KeepCup (before they were everywhere) for about £7. That's how I started to learn about different processes and brewing methods. I still have that V60!
Could you describe the moment or situation that made you decide to become a barista?
I was working in a Waterstones café and by this point I had been reading up on coffee a lot, brewing at home and had learnt how to work an espresso machine. I saw that a local speciality shop was hiring and jumped at the chance. That's when I decided I wanted to be a barista not just to make money but for the love of it. Cheesy, I know.
What is the funniest thing that you have experienced behind the bar? Can you recall any embarrassing moment?
A couple of months ago, myself and Freya (my right-hand gal) were belting out Lady Gaga's 'Shallow' for at least one minute, thinking we were alone before a lady politely shouted down to us that she was still upstairs. We were mortified, but we still sing all the time.
What was the most memorable coffee in your life, and was there one that you'd like to forget?
My most memorable coffee was probably the first natural I tried from Origin, I can't remember what it was called as I was 20 back then, it tasted like earl grey tea and my mind was blown.
If a career in coffee was not an option, what job would you be doing?
I don't know, to be honest, maybe I would have stayed living in Barcelona and found a bar job, a bartender is basically a nighttime barista after all.
Do you have an unusual habit or hobby that you love?
I'm bad with hobbies, I get very into something like hot yoga or running for a few months and then lose interest. My job keeps me busy enough at the moment!
Are there any bad recommendations you hear often in your profession? What is your piece of advice for anybody starting a career as a barista?
I haven't heard anything that had been so bad I've remembered it. My advice for those starting out would always be: do your research and get passionate about it and don't feel like taking a job at a chain first devalues you – they are good places to learn basics and get confidence in making drinks fast.
Looking back, what one thing would you wish to know when you were starting to work as a barista?
I wish I had known that perfecting latte art would take some time, I got so frustrated when I first started learning but now I know it's not latte art that makes a good coffee – that's just aesthetics.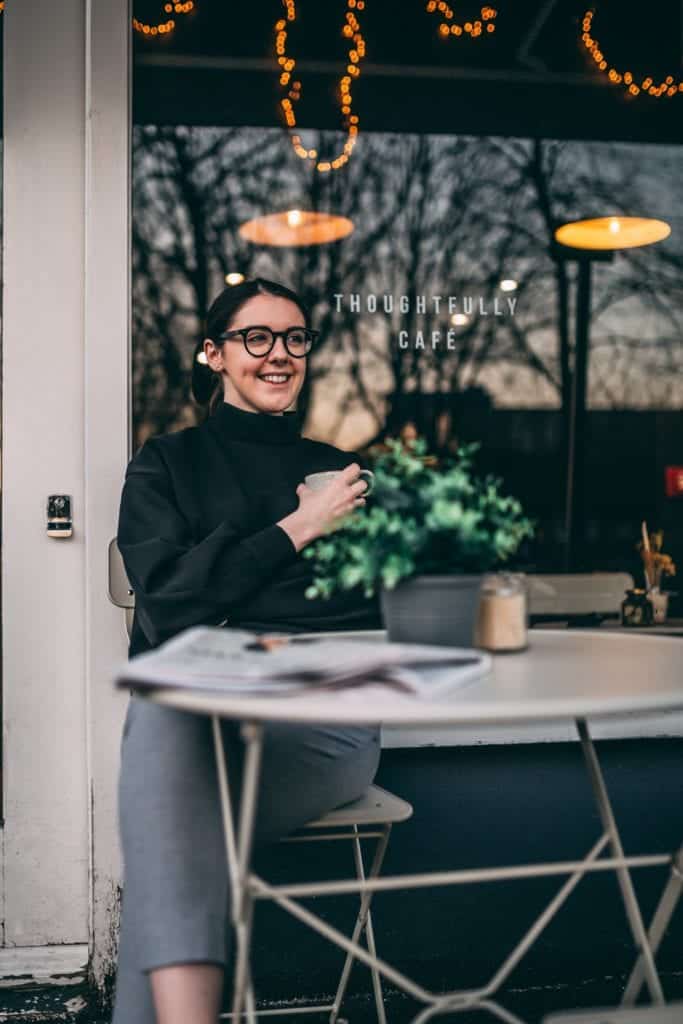 What qualities set a good and a great barista apart?
Great baristas know their customers, they remember their orders and don't belittle people for how they like their coffee. Baristas should always be striving to make speciality coffee less intimidating and overwhelming for people. Being friendly is important.
What helps you to handle a bad day at the cafe and provide good customer service?
We have an ongoing joke about the cupboard under the stairs in the shop being a place to go and scream when you're upset but really I just step into the back and take a few moments, put on a good song and start again.
What is the one thing that you would miss the most if you could not work as a barista anymore?
Simply making coffee for people that they enjoy.
What cafes and roasters make the top-five list of places to visit in your city? Where would you take your visitors?
Black Coffee would be right up there on my list, Laura is doing something no one else in Liverpool is right now and her coffee is next level. Land is a great little pit-stop and I always admire baristas breaking out and doing their own thing. Lovelocks is the friendliest place in town and I often go there to unwind. Mother Espresso has all the gear you could dream of and does tasty batch brew. Ropes & Twines has a beautiful Mavam machine that built into the counter and I love a bar seat, plus you can sit and drink nice coffee until it's evening then switch to wine.
What has been the best experience you have had in the speciality coffee industry so far?
We held [coffee] cupping at our shop last year and that was a fun evening, we got to actually have a proper chat with some of our regulars and now they're our friends! It's funny how you can serve people coffee a hundred times and not know their names until you do an event like that.
Quick Fire Question
Would you serve filter coffee with milk, if asked for it?
Yes.
Do you ever take sugar with your coffee?
No.
Espresso or Filter coffee?
Filter.
Do you aim for Sweetness, Acidity, or Body?
Body.
Milky or Black?
Black.
Slurp or Spit?
Slurp.
Sit in or Take away?
Take away.
Cake or Pastry with your coffee?
Cake.
What is your wifi password in a cafe?
EverythingThoughtfully
Photo: All photos are courtesy of Peter Coyne.