Meet Ahmet Sait Boğatekin, a 28-year-old coffee professional from Adana, Turkey. Ahmet is the co-owner of Kernel Coffee Roasters, based in Istanbul. He has been working in the coffee industry since 2017, starting as a barista and working his way up to his current position of green coffee buying, roasting and quality control.
With his passion for coffee, Ahmet has achieved great successes in the industry, including placing 2nd at the 2018 AeroPress Championship and daily working with the best brands on the market thanks to cooperation with Tin Coffee. Despite such a thriving career, Ahmet is incredibly modest and a fantastic team player which definitely contributes to the growth of his roastery and nourishing the coffee community in Istanbul.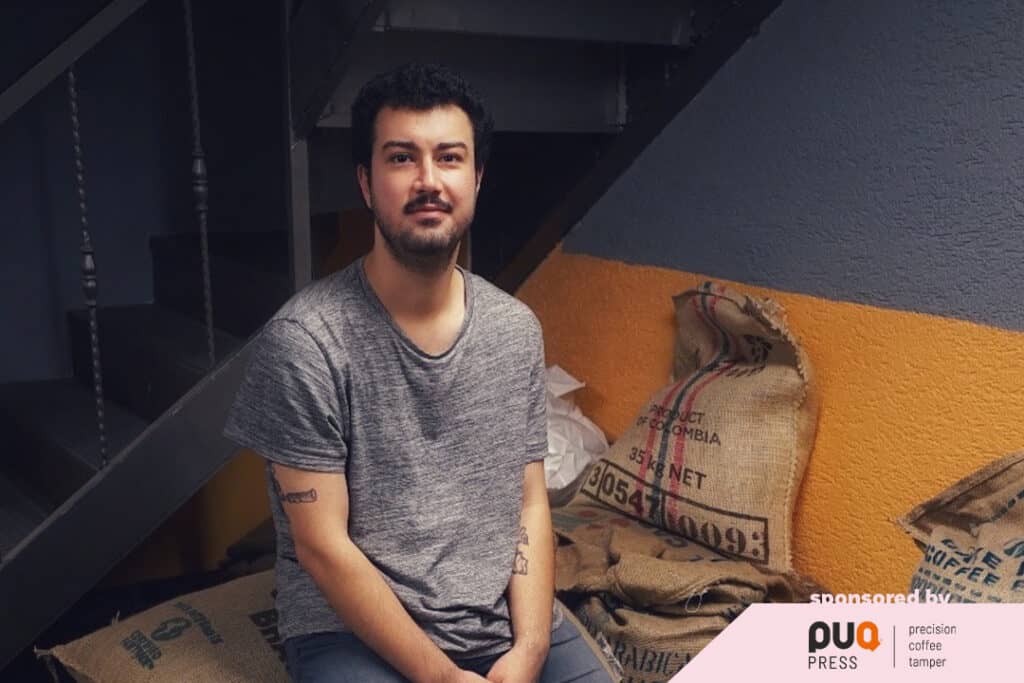 Ahmet, what is your first memory with coffee? 
For Turkish people, coffee is never a stranger or weird beverage. It's part of our culture and daily life. I remember that I was begging my mom to drink some Turkish coffee with milk when I was 7 or 8 years old. But I think I made a real bond with filter coffee, while I was at university. It was like a super magical beverage to keep me awake during countless hours of studying.
Could you describe the moment or situation that made you decide to become a barista?
It was the beginning of the years when I fell in love with specialty coffee. And I was trying to save some money to buy a new hand grinder. It was not easy to save money since I was just a student. And I thought I could work just for a month to get enough money to buy the grinder. So I started as a barista at one of the local specialty coffee shops. It was magical and absolutely forgot about the initial reason of being there. After a few months, I bought my first and only grinder – Comandante.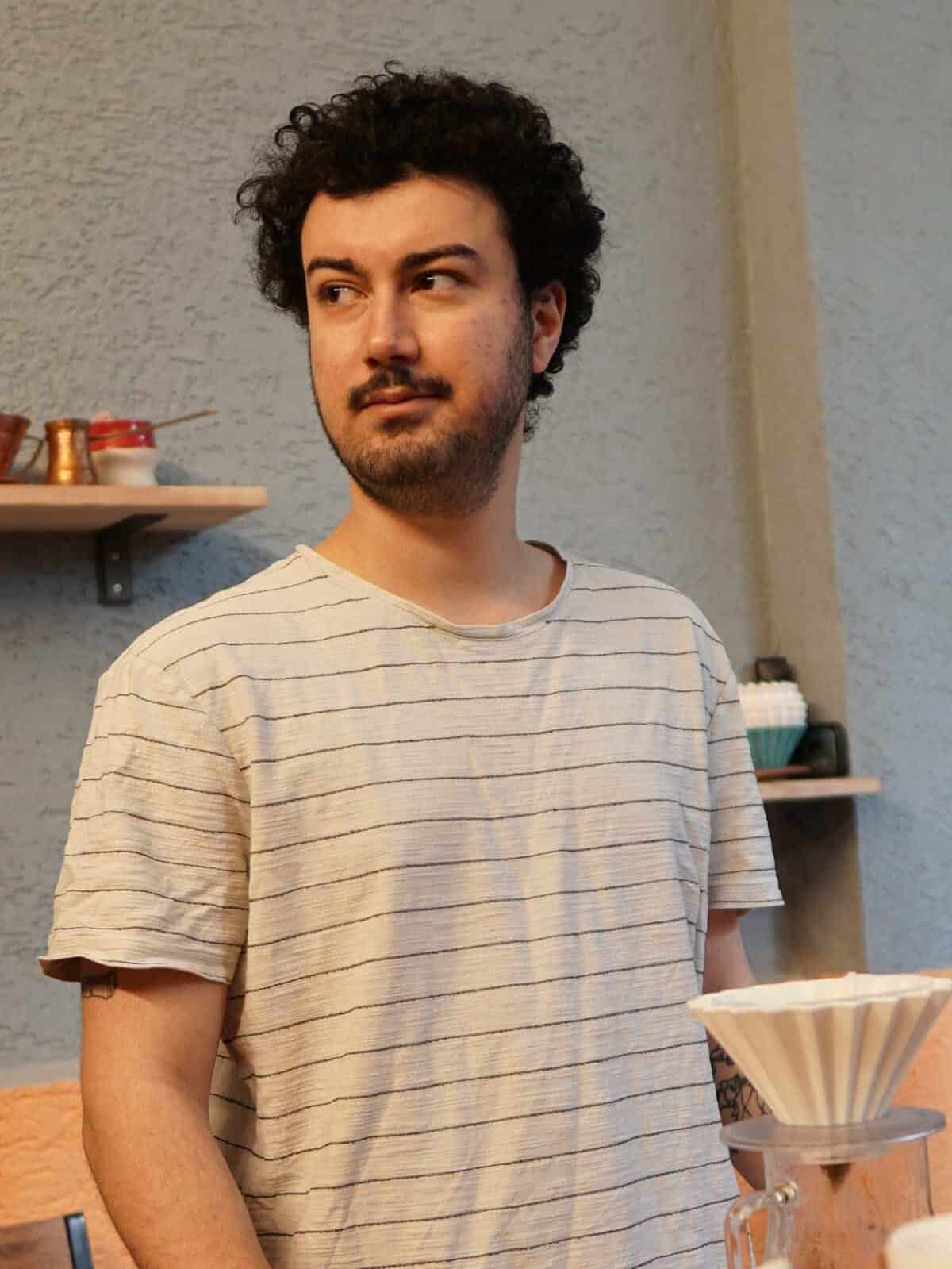 Why did you make the move to not only start roasting but become a co-owner of a roastery?
As a barista, there are always some limits. You are in charge of serving the best cup of coffee that the roaster gives you. And it means sometimes, you have to work with some coffees that you don't like. Reasons could be the taste of coffee or its roast. My partners and I always wanted a business model where we could roast and serve any coffee that we enjoy. In that scenario, we could also be sure about the quality of every step of the process.
Tell us a bit more about Kernel Coffee Roasters!
I love to think that Kernel is not only a coffee roastery but it a multi-tasking coffee company. We are 3 barista-based coffee professionals at Kernel and we love to improve ourselves. We are not only focusing on roasting coffee. We are trying to best experience our top-quality coffees with our competition-level brewing recipes and techniques. We also really enjoy being in the spotlight. You can always see us at the coffee festivals, workshops or local coffee shops where we educate baristas. And also we are ready for all sorts of challenges. We think it is the most important way to improve our coffee skills. It is also the best activity to keep us alive and excited. So you can also see us at the national competitions, and I hope at the world stage too.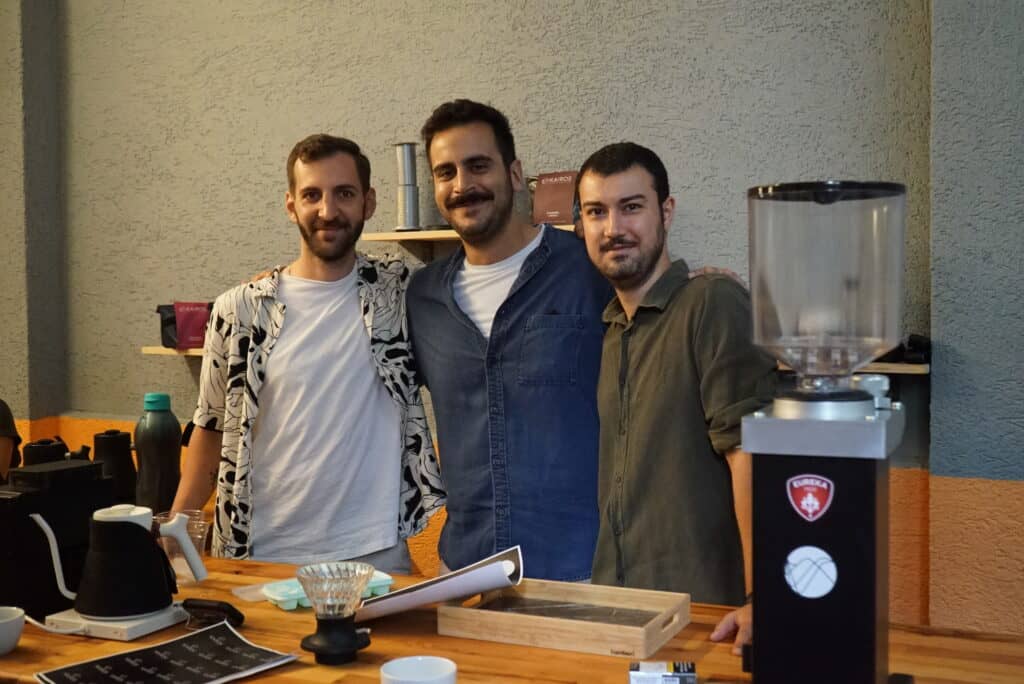 Do you have an unusual habit or hobby that you love?
I don't think I've unusual habits or hobbies… I sometimes surprise myself with the way how I lose track of other stuff when I'm focused. I often forget about the whole world and my basic needs (like eating or sleeping) when I roast coffee or read something I really love. 
Are there any bad recommendations you hear often in your profession? What is your piece of advice for anybody starting a career in coffee?
Not only for the coffee industry, but if you are starting a new career, it is most likely to hear some bad recommendations. For me, it is mostly about the roasting technique. For some coffee lovers, I'm roasting too light. On the other, my coffee is too dark. My advice would be, first, to get some serious education from a roaster whose coffee you love to drink. There is not only one way to roast or brew coffee. So you should improve both your listening and also… ignoring skills.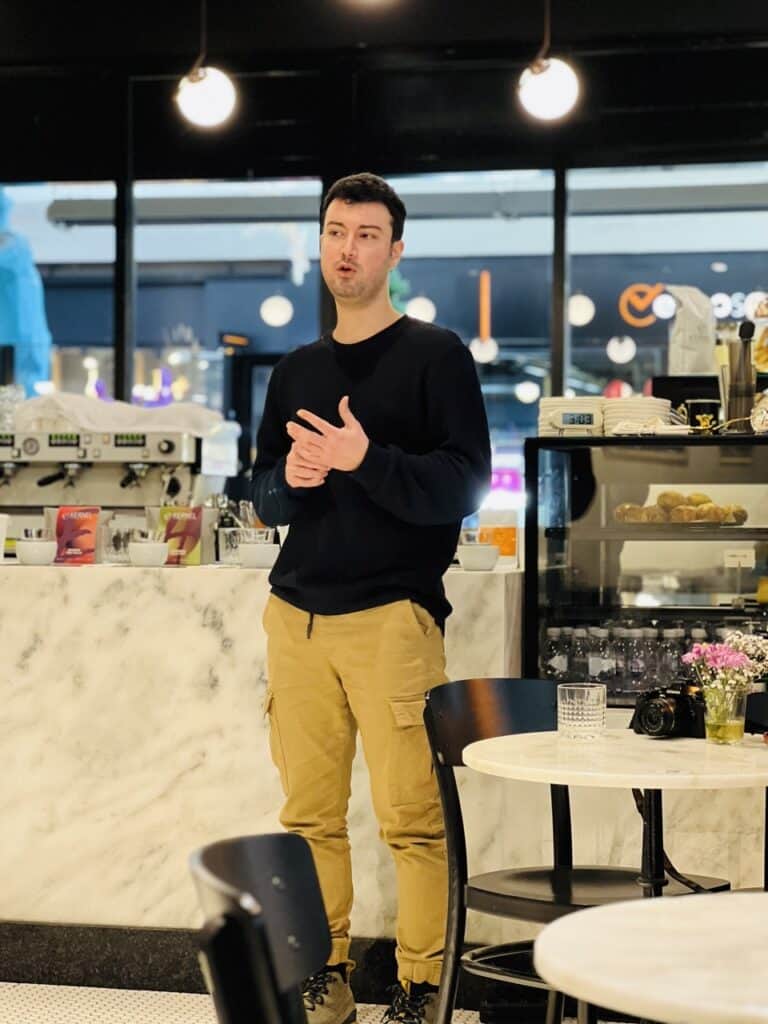 What's the most common question you get asked about coffee? How do you answer it?
Right now, I always hear the question:
"How many seconds did you develop this coffee or what is the percentage of development?".
I mostly reply with:
"Just focus on the taste and give me some feedback so I can understand if there is a problem. And if there is a problem, talking about taste is easier and more understandable for me".
What's the one type of coffee beans that everybody should try? Why?
For sure, it is gesha. Of course, I'm not saying all the geshas are super delicious but if I could drink one type of coffee for the rest of my life, it would be a classic, natural processed geisha. Probably from Finca La Esmeralda, Finca Hartmann or Finca Deborah.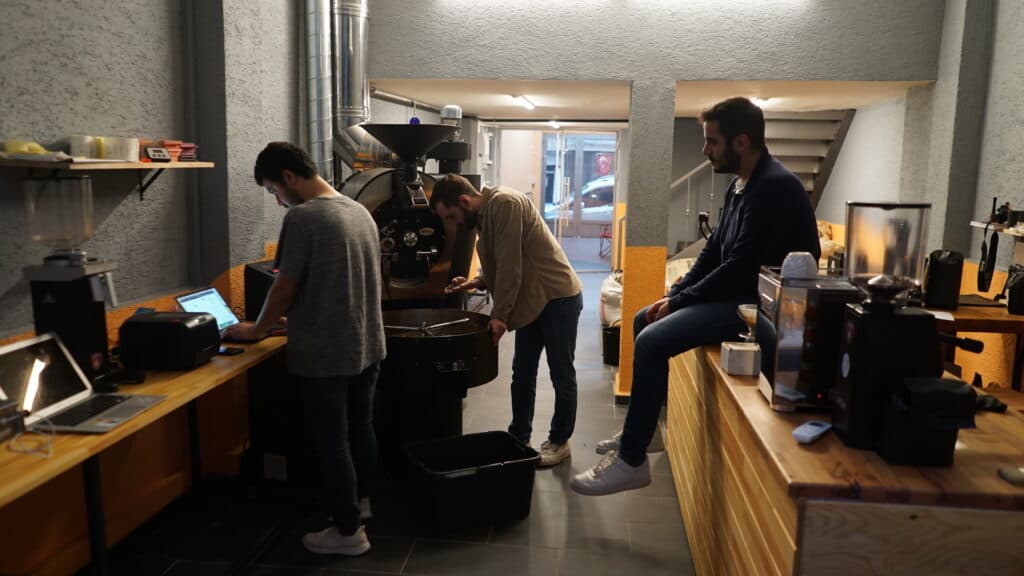 What has been the best experience you have had in the specialty coffee industry so far?
It is super hard to choose just one. And my best experiences were not special events or a moment. I love to look at it as a process. I think I'd say the years of being a head barista in my previous cafe. Because that is the reason I met such incredible people who I build future with.
What coffee challenges are you looking forward to? Any new projects or collaborations?
Competing at the world stage of any type of coffee competition is still my dream. Of course, I'm dreaming of the first place. But I know, even if I won't win, I'll enjoy the process and progress. I used to think of becoming an AST (Authorised SCA Trainer) but now, I focus on becoming a Q-Grader.  And also we are planning to open a coffee shop. So our customers can also enjoy our coffees directly made with our recipes and techniques.

Quick Fire Questions for Ahmet Sait:
Would you serve filter coffee with milk if asked for it?
Not here to judge.
Do you ever take sugar with your coffee?
Never.
Espresso or Filter coffee?
Manually brewed filter coffee.
Do you aim for Sweetness, Acidity, or Body?
As a customer: acidity. As a roaster: sweetness.
Milky or Black?
Black in the mornings, milky in the evenings.
Slurp or Spit?
Depend on the coffee 😀
Sit in or Take Away?
Always sit in.
Cake or Pastry with your coffee?
If it is black coffee, then no. If with milk, both can work.
Favourite piece of barista equipment?
My hand grinder Comandante, of course.