Meet Jessika Nathalia Heredia Sosa, a 31-year-old coffee professional with already almost 13 years of experience (the exact anniversary will happen on 24th December!). Originally hailing from Bogotà, Colombia, Jessika has made her home alongside her family in Maribor, Slovenia for the past few years. She rocks as a skilled barista at HIKOFI, a charming café and roastery.
However, Jessika is way more recognisable from her extensive volunteering work for the SCA Barista Guild where she currently is the Chair of the Leadership Council and from her work for the Colombian Coffee Growers Federation and Digital Coffee Future. Jessika is always there where the community is trying to facilitate and engage in projects that help to lead the professionalization of baristas worldwide. Thanks to her empathic and supportive approach she's also one of the most inspiring leaders in the specialty coffee industry.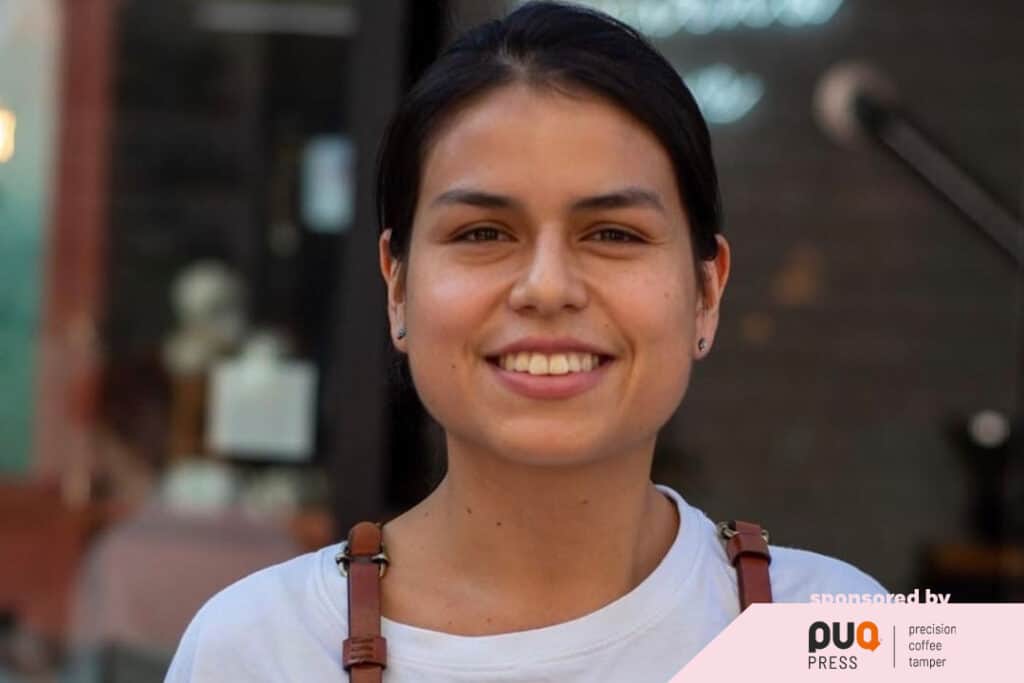 Jessika, what is your first memory of coffee?
I was born and there was coffee… It's like having it in my veins.
​​​​​​What inspired you to pursue a career in the coffee industry, and how did you get started? What did you do before coffee?
It was all through my studies in Chemical Engineering, a professor who made a decaffeinated coffee plant and started to work on weekends in a café. All this started to mix and I could talk about thermodynamics and coffee. Everything seemed so clear.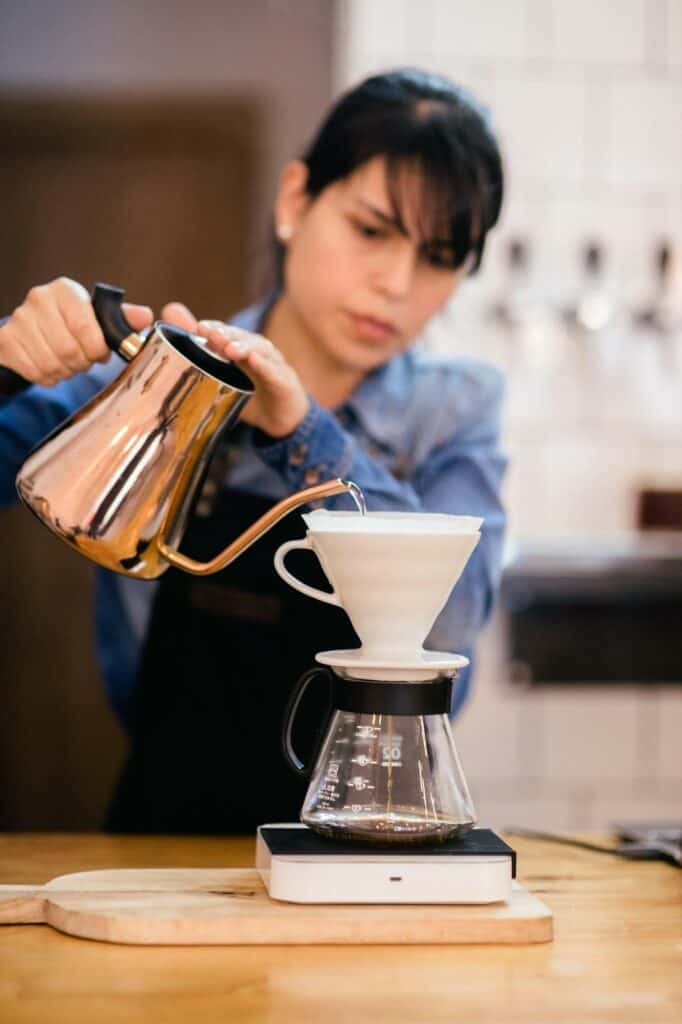 Tell us a bit about the place you work at. What is your role there?
Now I work in a small coffee business called HIKOFI, where I have helped in all kinds of roles from quality control to choosing green coffees for the roastery. Currently, I am only at the cafe as a barista. Here and there I also organise events like cuppings and teach clients and new baristas who come to work with us.
What kind of experience do you want your customers to have when they visit you at the cafe?
Since the time I worked in Colombia, my goal was to make every person happy with coffee. But emphasizing professionalism, a clean, orderly place, and an excellent atmosphere. Then, of course, whether it is the drink or product that the person is looking for, reading the customer's needs and knowing them is very important to be able to satisfy them.
Then, with some experience, there is much more confidence in what a barista presents, any question or request is not so difficult to answer. I like the relaxed but professional, agile and consistent service.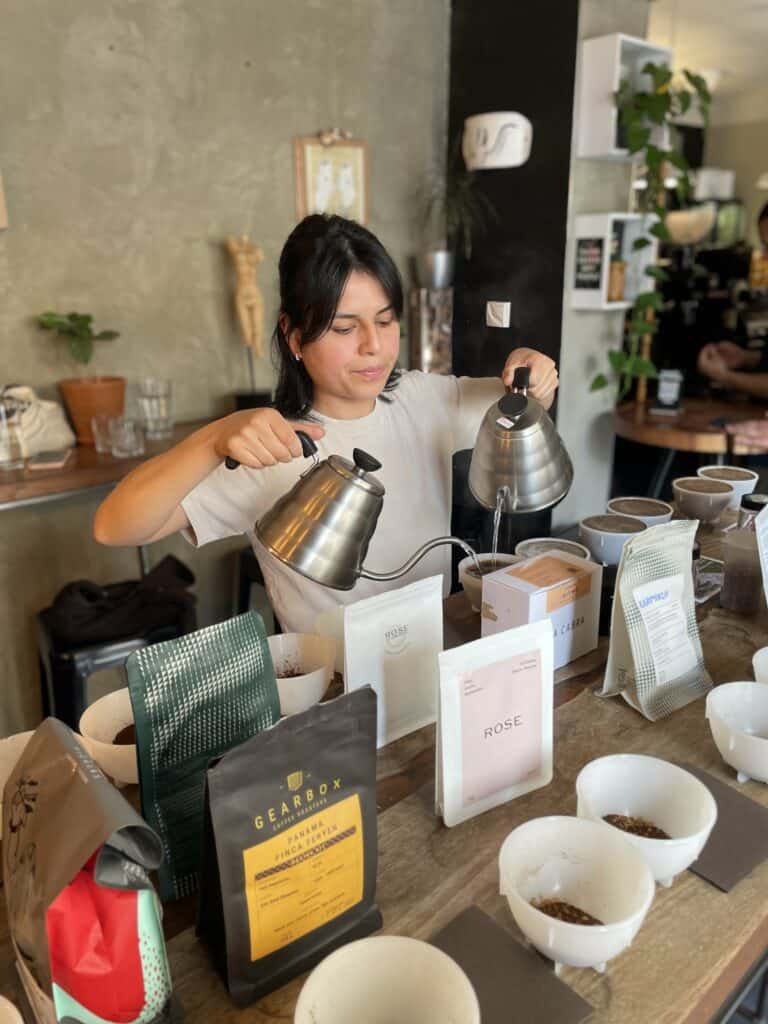 What is your favourite part of the day in your cafe, and why?
Tasting coffees and experimenting because I love to improve my sensory skills and keep my standards up.
How do you stay motivated and inspired to keep improving your coffee-making skills?
I am a person who continually likes to improve, and whenever you learn something in coffee, it opens up space to want to know something more about another branch. Little by little, and with dedication you can learn many things. At this time I am very enthusiastic about roasting. I believe that a barista who is completely immersed in coffee is a barista who can fully present it to those who see it only as a drink.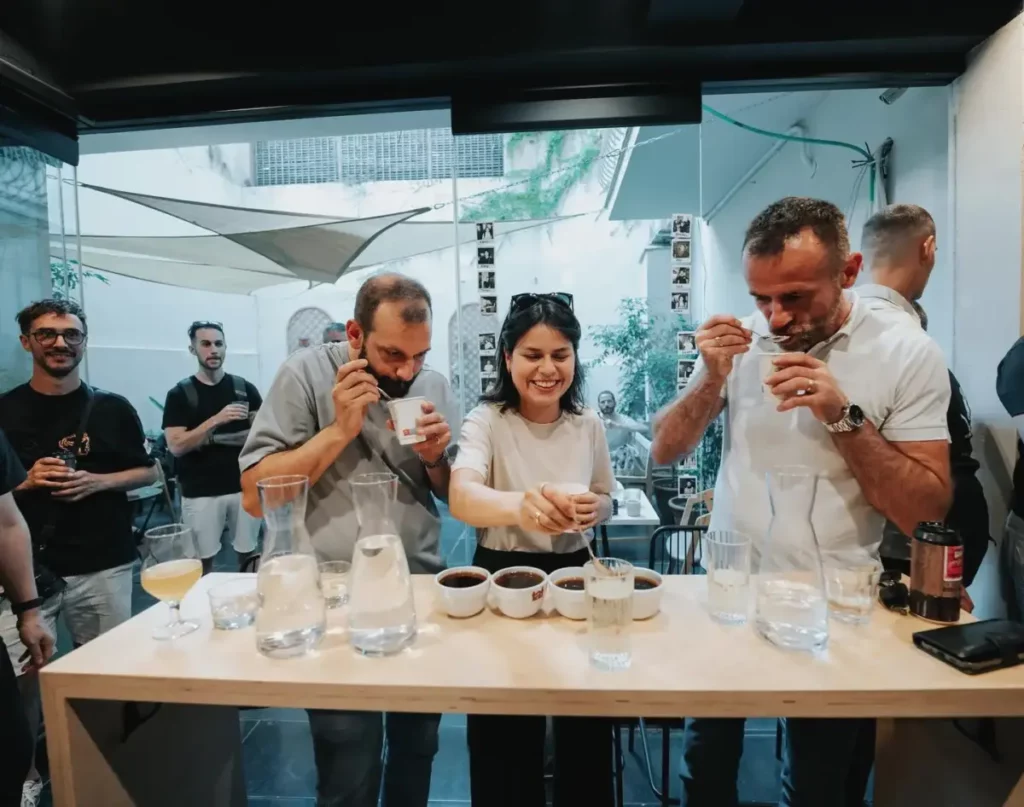 You're incredibly engaged in volunteering work at SCA and Barista Guild. Can you let us know more about your involvement?
It has been several years of volunteering. I take very seriously the dream of helping to lead the professionalization of baristas in the world. Well, it sounds good, but the challenges are incredible, and I think that living experiences as a barista helps a lot. I want to see better performance from the industry with respect to supporting all the baristas. It's much more than learning how to make a few drinks.
On the one hand, people who are fully immersed in coffee need these skills, but they also need tools to pass information to consumers. Yes, we are that bridge and the responsibility of representing an entire chain should be in the hands of the most qualified. I would really like to see the Barista Build be a place where tools are provided and where professionals connect and learn from each other. I love the coffee community, and I try to bring my full energy when serving for the Specialty Coffee Association and the Barista Guild. We need everyone to give as much as possible to the community!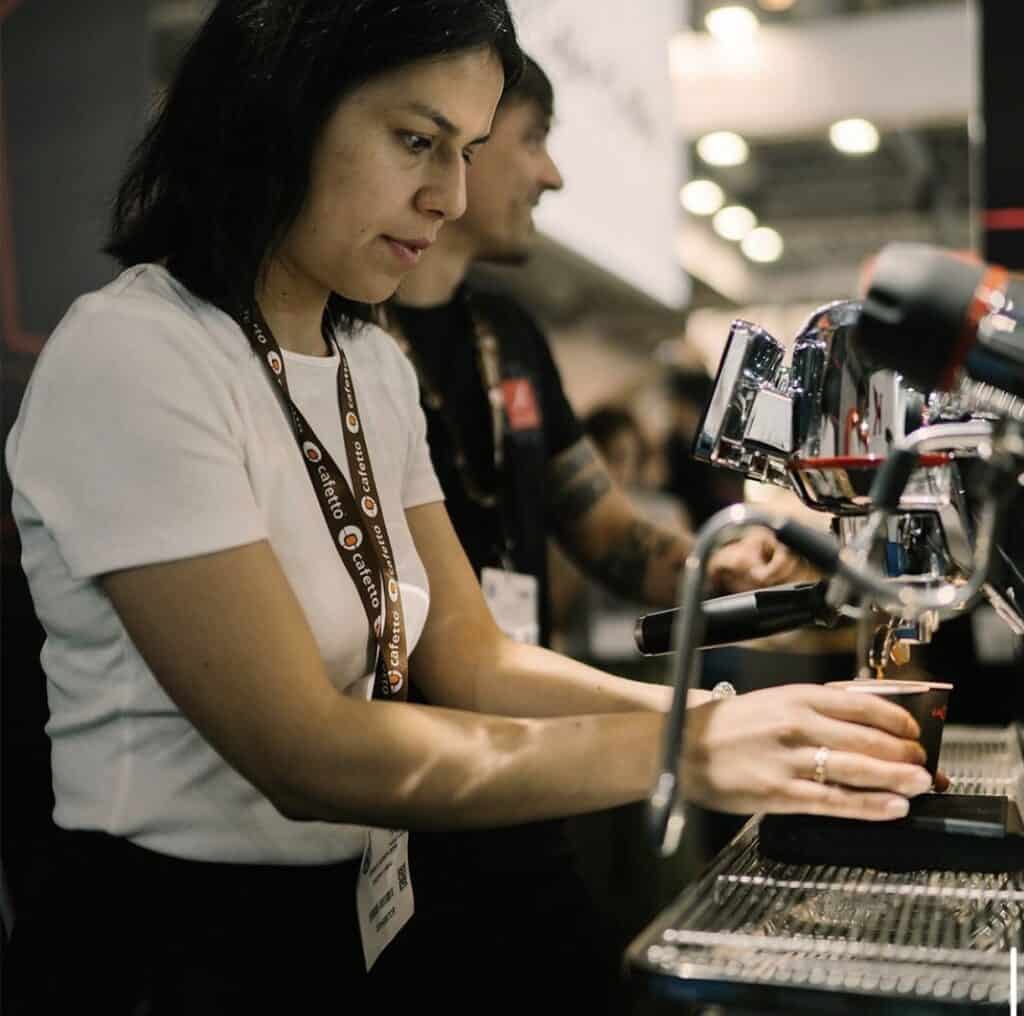 You are also involved in Digital Coffee Future and the Colombian Coffee Growers Federation. Can you tell us a bit more about these projects?
Absolutely, with the Colombian Coffee Growers Federation, I have collaborated from the beginning of my career. I have been promoting Colombian coffee and producers, and now I'm honoured to occasionally support them in trade shows in Europe.
And when it comes to Digital Coffee Future, I used to support this project a lot as a Community Manager. I love to share about it everywhere. They support Spanish-speaking audiences with bilingual content and they always present on-point topics about digitalization in the coffee value chain. This year for example is the Coffee Prices and Technology Summit, an event online where it is pointed out the role technology plays in the solution of different issues in coffee. I'm planning to attend and learn more about the market, price trends and sustainability.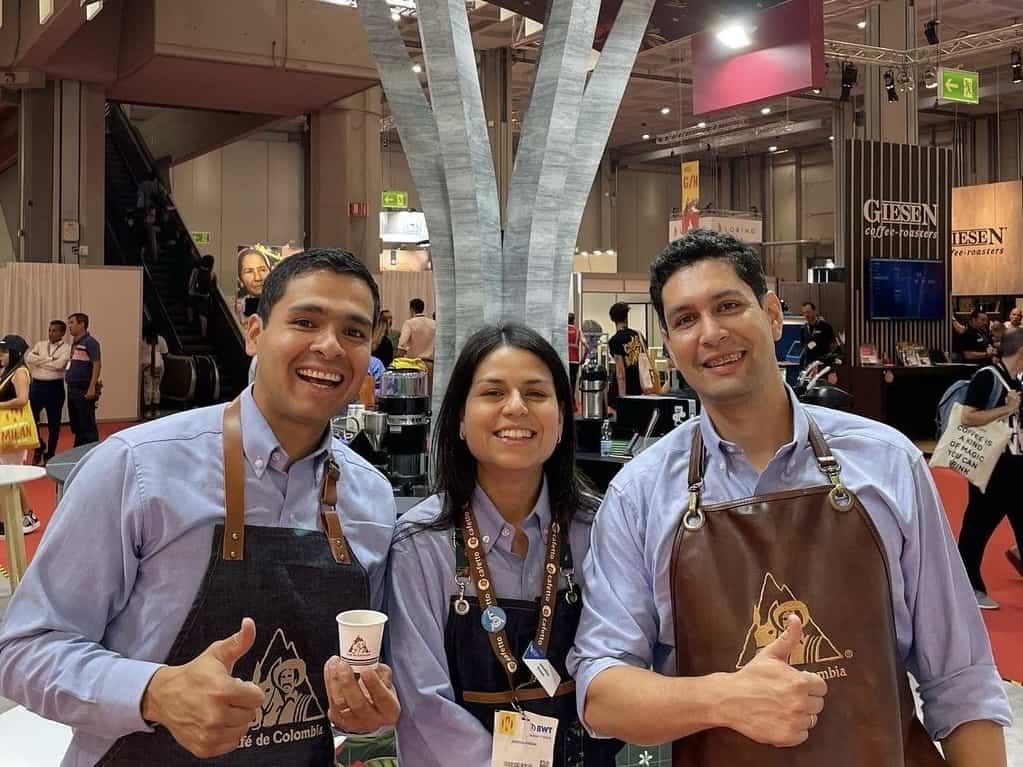 What coffee community event did you enjoy the most? What's the best thing about coffee events?
Coffee events help us to feel that we belong to this industry. Any of them! From a small cupping to the biggest trade show!
What coffee challenges are you looking forward to? Any new projects or collaborations?
I am always working on different projects, at this point my priority is supporting the Barista Guild. And, I am super excited about creating a roasting project. I want to present my own vision of coffee. Definitely is a lot of fun with the experiments and of course challenges in the creation. I can't wait to share more soon.

Quick Fire Questions for Jessika Nathalia Heredia Sosa:
Would you serve filter coffee with milk if asked for it?
I usually put the milk on the side.
Do you ever take sugar with your coffee?
Oh NO!
Espresso or Filter coffee?
Filter first, then an espresso.
Do you aim for Sweetness, Acidity, or Body?
Balanced flavours.
Milky or Black?
Milky once in a while but mostly black.
Slurp or Spit?
Spit.
Favourite piece of barista equipment?
The grinder!