Vilnius Coffee Festival 2018
March 23, 2018 @ 10:00 am

-

March 25, 2018 @ 5:00 pm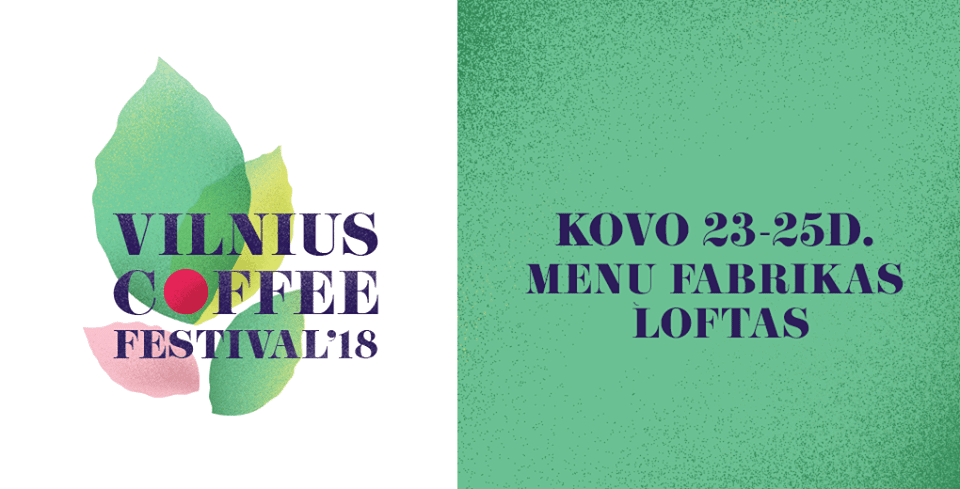 Vilnius Coffee Festival 2018 is promised to be a huge event of coffee industry in Lithuania.
There will be Urban area, three championships, Roasters Village, Coffee fair, wonderful judges and amazing speakers from all around the world!
Lithuanian:
Vilniaus Kavos Festivalis, išaugęs iš Kavos Kultūros Dienų ir Coffee Week rūbų, keliasi į naują vietą – menų fabriką LOFTAS!
Trys dienos – dedikuotos kaip ant mielių augančiai kavos kultūrai, kavinių ir restoranų profesionalams ir, žinoma, kavos mėgėjams.
Tradiciškai, festivalio metu vyks net trys Lietuvos čempionatai: Barista, Piešimo pieno puta (Latte Art) ir Kavos Ragavimo (Cup Tasting).
Naujos erdvės įkvėpė išplėst ir dalyvių ratą: festivalyje pamatysite bene visus vietinius kavos skrudintojus, susibūrusius po Roasters Village stogu, inovatyvią kavos įrangą ir geriausius baristas oficialiame Espresso Bar, geriausius šalies kavos virėjus specialiame Brew Bar, gausybę puikios kavos ir susijusių dalykų Coffee + Food Market.
Norite būti festivalio dalimi? Parašykite mums: agne@vilniuscoffeefestival.lt – rasime kalbą!