True Coffee Experience 2016
March 17, 2016

-

March 19, 2016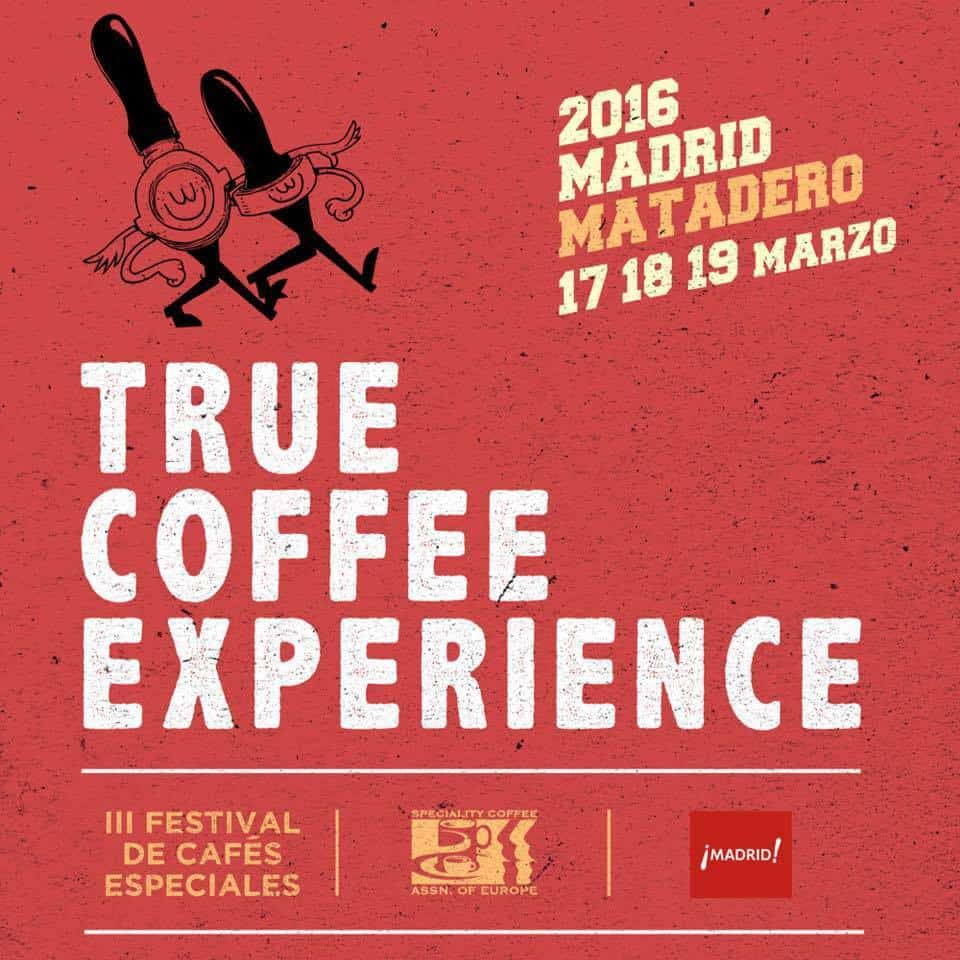 WE WANT TO BRING THE WORLD OF COFFEE CLOSER TO THE END CONSUMER
In March 17, 18 and 18th TRUE COFFEE EXPERIENCE will transform Madrid into the Coffee Capital
This is the 3rd edition of TRUE COFFEE EXPERIENCE a Specialty Coffee Festival that for a second year in a row, will gather Professional Baristas, coffee specialists, mixologists, experts in Latte Art and coffee aficionados at Matadero Madrid. An event open to the public where is taking place the national championships of these modalities: Barista, Latte art, Cup tasters and Brewers Cup. The winners of these championships will represent Spain in the World Barista and Brewers Cup Championships in Dublin, Ireland and at the World Latte Art and Cup Tasters Championships in Shanghai, China.
TRUE COFFEE EXPERIENCE is an opportunity for the attendance to find all the tools needed in order to start up their coffee business much easier and faster. This third edition will call more representatives than in the past edition.During these three days visitors will be able to discover exhibitors offering a wide variety of coffee cuppings diverse origins, offering workshops and demos, besides the four national championships. Coffee is the second drink worldwide. We want people from Madrid to have access to a better coffee quality at their households thanks to this coffee encounter with coffee flavour. This is an unique event that will bring together coffee roasters, professionals in Horeca and coffee lovers.
The whole event is a big news, with a strong visual impact and entertaining. Ideal for being broadcasted on TV. Participants will create amazing drinks at the Latte Art and Barista Championships. Watching them in action is amazing. This is a preview of what will be offered three days.
Free an open entrance.
Limited capacity up to 430 people.