Livestream: The Role of Acidity in Coffee Quality
June 9, 2017 @ 3:00 pm

-

5:00 pm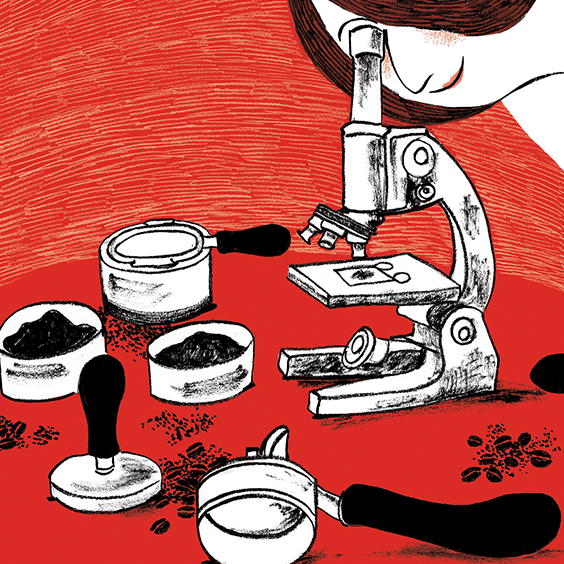 For the International Hub for Coffee Research and Innovation it's time for the second live stream lecture scheduled on June 9th at 3pm CET. There will be a special guest: Joseph A. Rivera, Coffee Chemistry Director of Research&Development. In his brief lecture he will talk about the role of acidity in coffee quality.
Starting at 3 pm CET you can connect via the web through the following link: www.coffeehub.org.
With an estimated 1,000 compounds currently identified, coffee is by far one of the most complicated food matrixes in existence. In this brief lecture coffee science Joseph Rivera and Sauro Vittori will explore the role of organic acids in coffee as well as its sensorial impact on overall coffee quality.
ABOUT JOSEPH A. RIVERA
Joseph A. Rivera, founder and creator of coffeechemistry.com, served as the former Director of Science & Technology for the Specialty Coffee Association of America (SCA) and the Coffee Quality Institute (CQI) from 1999 to 2009. He's the co-creator of the internationally recognized Q-Certification program since its inception in 2000 with over five-thousand currently certified graders from around the world.
Joseph holds a degree in food chemistry and has over a decade of experience in researching all aspects of coffee science from "bean to cup". He's presented at dozens of international conferences and published numerous articles in the area of coffee science for the specialty coffee industry. He is also the creator of the first and only, Coffee Science Certificate (CSC) program which was launched in 2013 and conducted in over four continents.
Over the past ten years, coffeechemistry.com has worked with numerous research organizations, NGO's, as well as with private and public Fortune 1,000 companies from around the world.