"The Quality of Coffee: a Never Ending Research" Conference
November 30, 2017 @ 8:00 am

-

December 1, 2017 @ 5:00 pm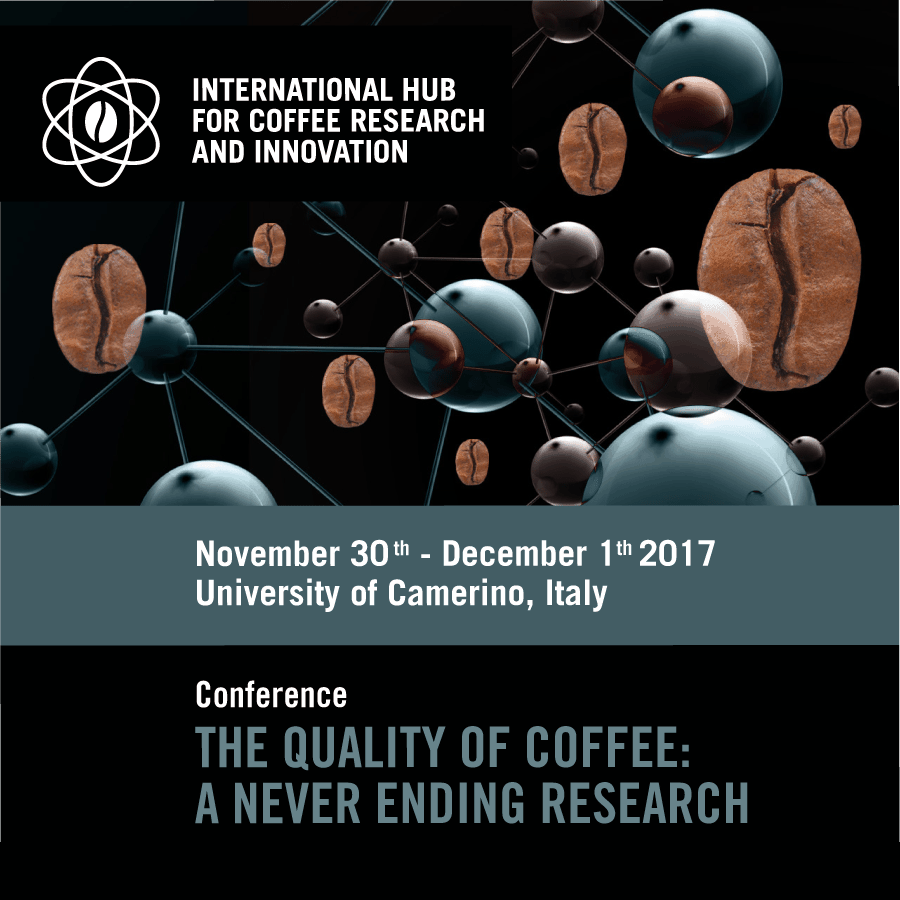 There are still places available for "The Quality of Coffee: a never ending research" conference, planned on 30 November and 1 December at Camerino University.
Many coffee industry experts, scholars and researchers will reach Camerino University from different countries of the world to listen five interesting lectures by Carlo Bicchi, Luciano Navarini, Marino Petracco, Peter Schieberle and Chahan Yeretzian.
Plenary lectures agenda:
On November 30th at 2:30pm CET Prof. Peter Schieberle (Department of Chemistry, Munich Technical University, Germany) will present The Sensomics approach: useful tool to understand the influence of processing parameters in coffee manufacturing on changes in the key aroma compounds of coffee beverages.
At 3:50pm, Prof. Chahn Yeretzian (School of Life Sciences and Facility Management, Zurich University of Applied Sciences (ZHAW), Switzerland) will talk about A Scientist's Perspective of the Coffee Brewing Chart: When Science Meets Craft.
Coffee chemistry and human health: a holistic balance is the title of Dr. Marino Petracco's lecture (Health & Safety Product Specialist at Illycaffè S.p.A., Trieste, Italy) scheduled for 5:30pm.
On December 1st at 9:00am Prof. Carlo Bicchi (Pharmaceutical Science&Technology Dept., Torino University, Italy) will speak about New trends in the analysis of coffee volatile fraction.
At 11:30am Dr. Luciano Navarini (Head of Research & Scientific Coordination, Illycaffè S.p.A., Trieste, Italy) will talk about Coffee Chlorogenic Acid: The Charm of Complexity.
Between these interesting presentations from the five plenary speakers will be keynotes and communications from several Italian and foreign university researchers (download the full agenda).
Anyone interested in participating can register here.