Polish Brewers Championships 2016 | Kolobrzeg, Poland
May 7, 2016

-

May 8, 2016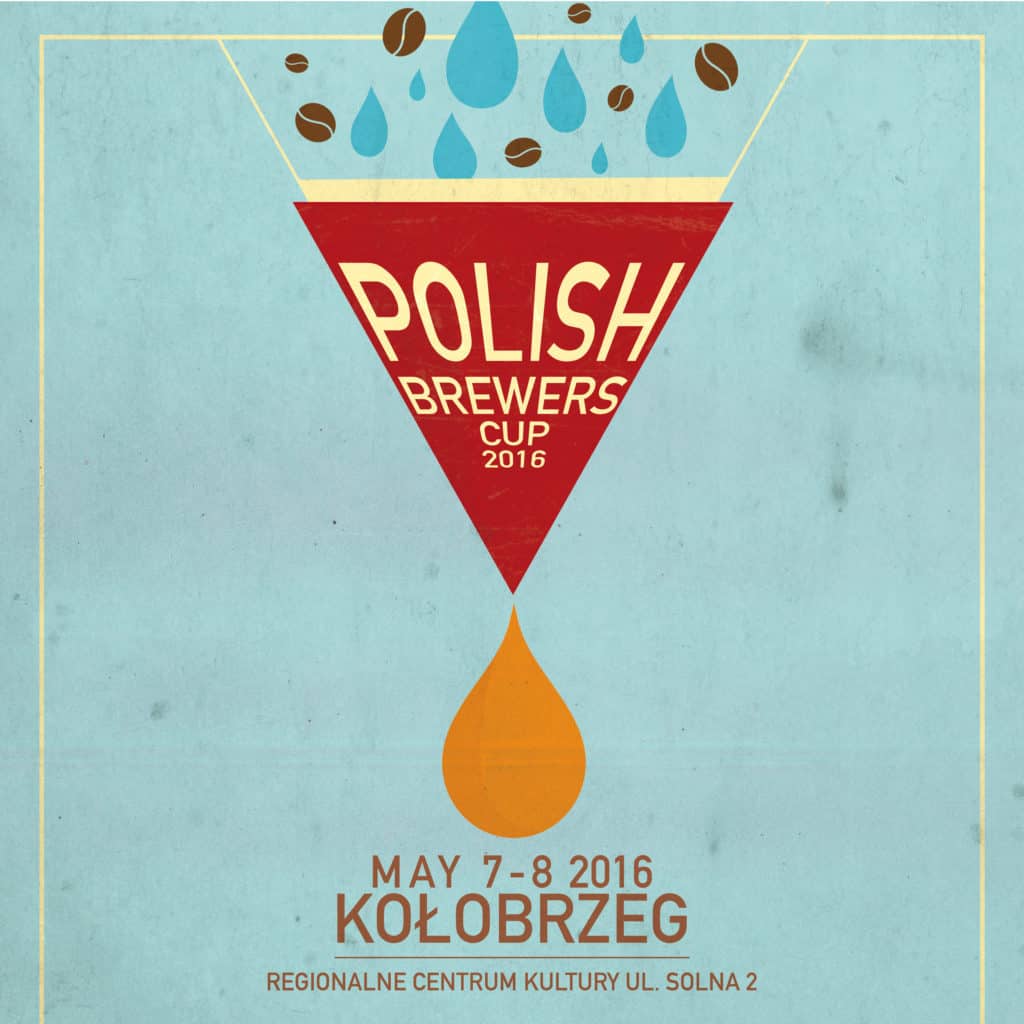 Polish baristas are going to compete in Brewers Cup for the 6th time, as Poland was one of the first countries to organize this discipline. This year 1/3 of the competitors are former finalists or champions in coffee championships, so the contest is going to be tough. A team of 13 certified judges (some of the best known Polish and European coffee celebs and champions among them) is going to have a difficult job! What is more, for the first time in the history of Polish Championships, we are going to have the competition conducted in accordance to the World Brewers regulations, that means there are going to be both rounds for everyone (compulsory and open service), not only for the finalists. We believe that watching contestants brewing their favourite coffees and presenting them to the judges is much more exciting and it shows competitors' skills better than just the compulsory round.
As we want to present a perfect cup of coffee not only to the coffee geeks, but also to regular coffee drinkers, we organize a coffee festival with five speciality roasteries (4 from Poland and 1 from Berlin), as well as open workshops, lectures and cuppings conducted by some of the best Polish baristas including national champions.
Last but not least, we are throwing a huge barista party starting with a concert of a famous Polish hip-hop artist Łona + Webber and live music by The Pimps.
SUMMARY:

-> Date: 7 – 8.05.2016
-> Where: KOLOBRZEG, POLAND (at the seaside, with lovely beaches, marvelous architecture)
-> Coffee for the compulsory service sponsored by Bero Polska (part of Neumann Kaffee Gruppe), roasted by Audun Coffee, World Roasters Champion 2015
-> Workshops, lectures and cuppings with various coffee masters (Ewelina Kozlowska – Polish Coffee in Good Spirits Champion 2013; Audun Sørbotten – World Roasting Champion 2015; Marcin Rusnarczyk – Polish Barista Champion 2005; Suzette Hammond from Paper&Tea; cupping of Solberg&Hansen coffees)
-> Coffee festival (Roasteries: KofiBrand (PL), Audun (PL), Coffeelab (PL), Etno Cafe (PL), Baltic Coffee Collective (PL), Five Elephant (DE). And of course Coffeedesk with speciality coffees from Poland and whole Europe and many accessories).