Polish Barista & Coffee In Good Spirits Championship 2017
March 25, 2017 @ 8:00 am

-

March 27, 2017 @ 5:00 pm

15PLN – 50PLN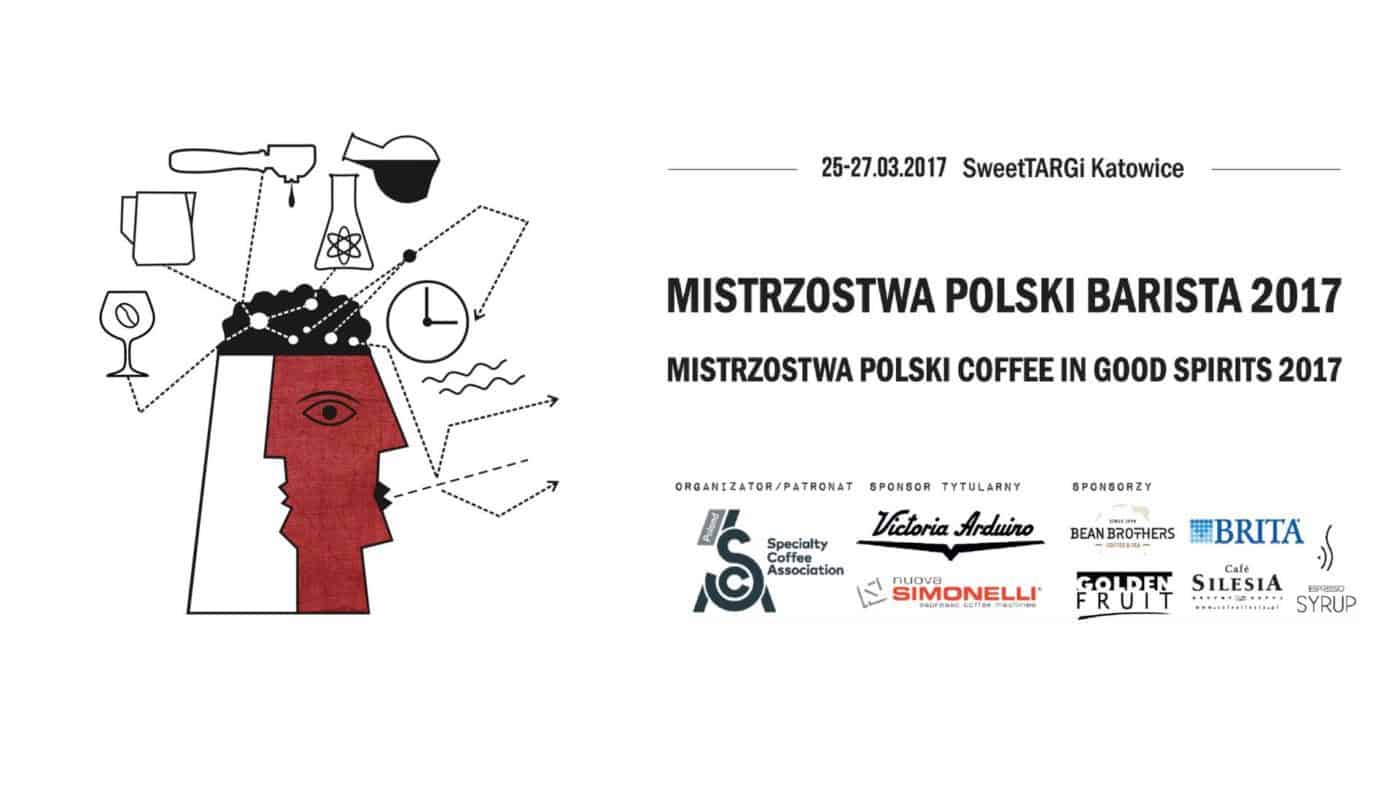 Official Polish Barista Championship and Polish Coffee in Good Spirits championships organized by the SCA Poland.
This year's edition will take place on 25-27 March in Katowice during the Sweet Fair. The official coffee machine of the competition is Victoria Arduino Black Eagle, the official grinder is Mythos One. Polish Barista Champion 2017 will represent Poland at the World Barista Championship, which this time will take place in Seoul, South Korea in November 2017. Polish Coffee in Good Spirits champion will perform at the World Championships in Budapest in June 2017.
Timetable:
25th March, Saturday
Polish Barista Championship Qualification 2017
WC Qualifying Polish Coffee in Good Spirits 2017
26th March, Sunday
Polish Barista Championship Finals 2017
WC Qualifying Polish Coffee in Good Spirits 2017
27th March, Monday
Finals Polish Coffee in Good Spirits 2017
Polish Barista Championship schedule:
1. Natalia Piotrowska – Bless Coffee Roasters
2. Mariusz Szyszka – Green Caffe Nero
3. Tomasz Gajda – Ethno Cobblestone Cafe
4. Wojtek Białczakk – Five Elephant Berlin
5. Anna Bera – Confectionery Owl
6. Paul Koza – Botany
7. Ewelina Kania – Prufrock London
8. Matthew Karczewski – WHAT / Audun Coffee
9. Iza Otręba – Synergy Good Place
10. Arkadiusz Domurad – Colours of Coffee / Coffee Design
Polish CIGS schedule:
1. Ewelina Kozłowska – Kita Kogut
2. Michael Jaworski- Caffeine 2.0
3. Jarek Cabbage – Confectionery Jarzyna
4. Adrianna Siuda – Delicje
5. Arkadiusz Domurad – Colours of Coffee
6. Kamil Utzig – Ethno Cafe
7. Joanna Szataniakk – Combi What o.o.
8. Marcin Makiato Wójciakk – Makiato
9. Matthew Szuchnikzuchnik – El Koktel
a reserve list
1. Jakub Brzycki – Main Osobowa
Admission to the public for all the events held within the framework of the ticket at Sweet Fair. More information: https://www.sweettargi.fairexpo.pl/visitors.php
The organizer of the championship is the Speciality Coffee Association Polish Chapter in collaboration with sponsors: Victoria Arduino, Nuova Simonelli, Bean Brothers, GoldenFruit, BRITA Poland, Silesia Café – Gryfny Kafyj, Blueberry Cafe.
Information about the event gives SCA Poland at: events@scae.com.pl or through private messages.