Milano Coffee Festival 2018
May 19, 2018 @ 8:00 am

-

May 21, 2018 @ 5:00 pm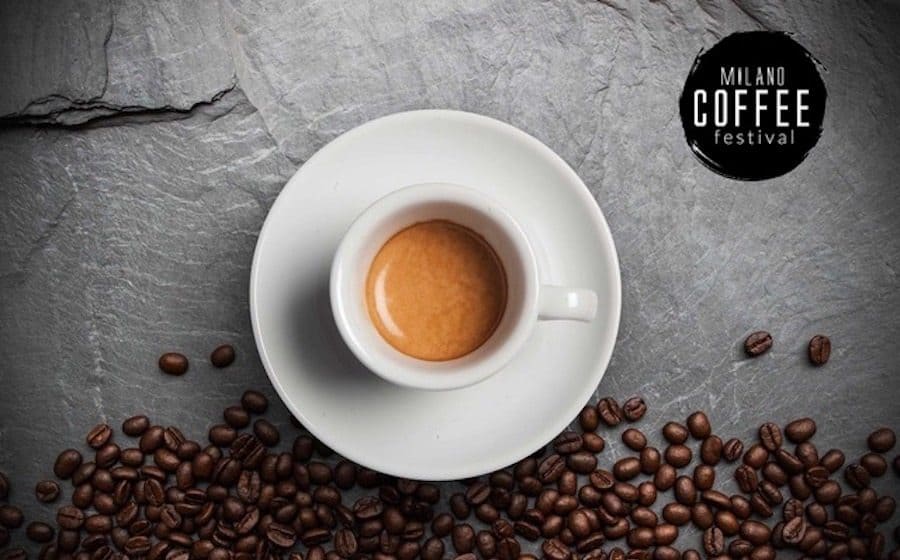 Italy's very first Coffee Festival, the Milan Coffee Festival, which will be held from 19 to 21 May at the BASE space in Via Tortona, promises to be an illuminating coffee experience. Promoted by Consorzio Promozione Caffè and UCIMAC, with HostMilano-Fieramilano and in collaboration with SCA, the Specialty Coffee Association, the event is being organised by Agenzia Sedicieventi, which for 25 years has been in charge of Eurochocolate.
Many of the planned activities will focus on the world of espresso coffee which will be the subject of educational sessions, tastings, workshops, exhibitions and meetings with in-depth analyses, all designed to get visitors involved in what will be a unique experience.
Events include Assaggio Sensoriale, a sensory experience that will provide some of the basic notions required to understand what constitutes a quality espresso and to get the most out of coffee tasting, with the help of current Italian cupping champion Helena Oliviero. The educational sessions will focus on creating the perfect espresso and Latte Art, and Latte Art Specialist Luigi Lupi will be on hand to provide more information on the subject. Alternative coffee-making methods will also feature: V60, Aeropress, Chemex, Clever Dripper and Cold Brew, at "How to Brew Coffee".
New ways of combining coffee will be explained at "Coffee in Good Spirits", with a Happy Hour section, on new trends in aperitifs with coffee-based cocktails and appetizers, and at "Special Night", which will offer advice on how to treat and extract coffee, and then combine it with the right spirit. The Barista 2.0 workshop, meanwhile, will be a unique multi-media training event on the profession of barista, in the company of the current Italian champion Davide Cavaglieri.
On Saturday 19 and Sunday 20 May, Milano Coffee Festival will be open to all visitors free of charge, while on Monday 21 May admission (also free) will be reserved to tradespeople, for whom specific events and meetings are being organised. One of these is "Analysing Coffee during the Roasting Process", which puts the spotlight on a system that is widely used by roasters to determine, through a physical, visual and sensorial analysis, the purchase and sales value of roasted coffee. "Quality Espresso: the Extraction Process" will illustrate all the characteristics and merits of a cup of espresso coffee. For anyone who dreams of "Opening a Coffee Shop in Italy", Chiara Bergonzi, vice world champion in Latte Art will explain how to become a successful entrepreneur.
The coffee experience event will also include an extensive display and commercial section devoted to roasters and the real-life issues of concern to the production chain, as well as an area devoted to the origins and sustainability of the raw material, at which the main coffee-growing countries will present customs, methods and traditions from their native lands. For younger visitors, a "Kids Area" will offer fun coffee painting workshops where they can let their imaginations run free.
Other events, finally, will be held at the festival's Auditorium space, with a selection of meetings with the authors of books about coffee – as part of the "Literary Café" section – with projections, presentations of awards and intriguing special events run by sponsors and partners.