Ladies Who Latte – Latte Art Throwdown
March 30, 2017 @ 6:00 pm

-

10:00 pm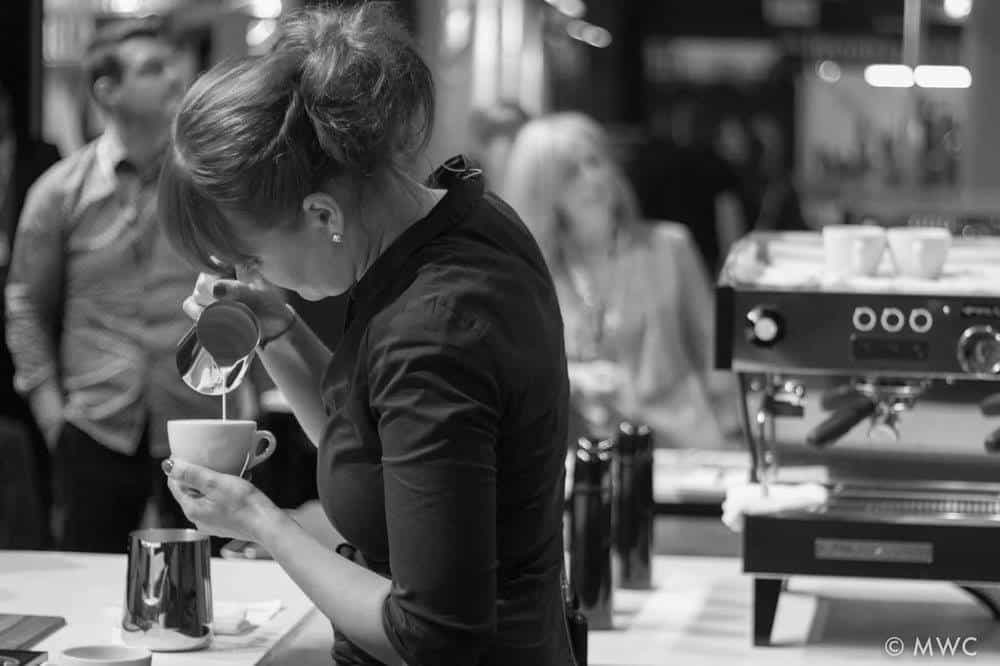 We launched our Northern Barista Club events in 2016 to provide our local coffee community with the opportunity to connect and engage with one another in the downtime between our main events. With a program of NBC evenings lined up for 2017 we'll kick off with our first event at TAKK on 30 March.
Irish Latte Art Champion, Renata Khedun will join us at TAKK for a short presentation of her competition patterns and the chance for you to brush up on your latte art skills.
Amidst the national coffee competitions, we have decided to host a little challenge of our own – we're inviting female baristas to step-up and enter our Ladies Who Latte throwdown. Spectators welcome – the fun starts at 6.30pm on 30 March.
There will be prizes (from La Marzocco UK) for the winners and good fun for everybody.
LADIES WHO LATTE – WHY ARE WE ORGANIZING THIS COMPETITION?
We at Cup North are advocates of gender equality. We believe that both women and men should be able to compete without any biases.
It has been clear from our previous competitions and events that there have been fewer ladies putting themselves forward even though we know that some would like to have a go.
We are typically adverse to any kind of segregation but this time we think it is right to create a ladies only competition. Don't worry boys are still invited to come and have a good time. Why are we doing this? It is an empowering exercise. We hope the Ladies who Latte competition will provide the platform for girls to compete and give them the confidence to come forward in future mixed events.
So far only men have won first place in the World Barista Championship, but we know that there are some outstanding ladies out there ready to put themselves forward!