La Journée scientifique du Café
March 14, 2016 @ 9:00 am

-

6:00 pm

80€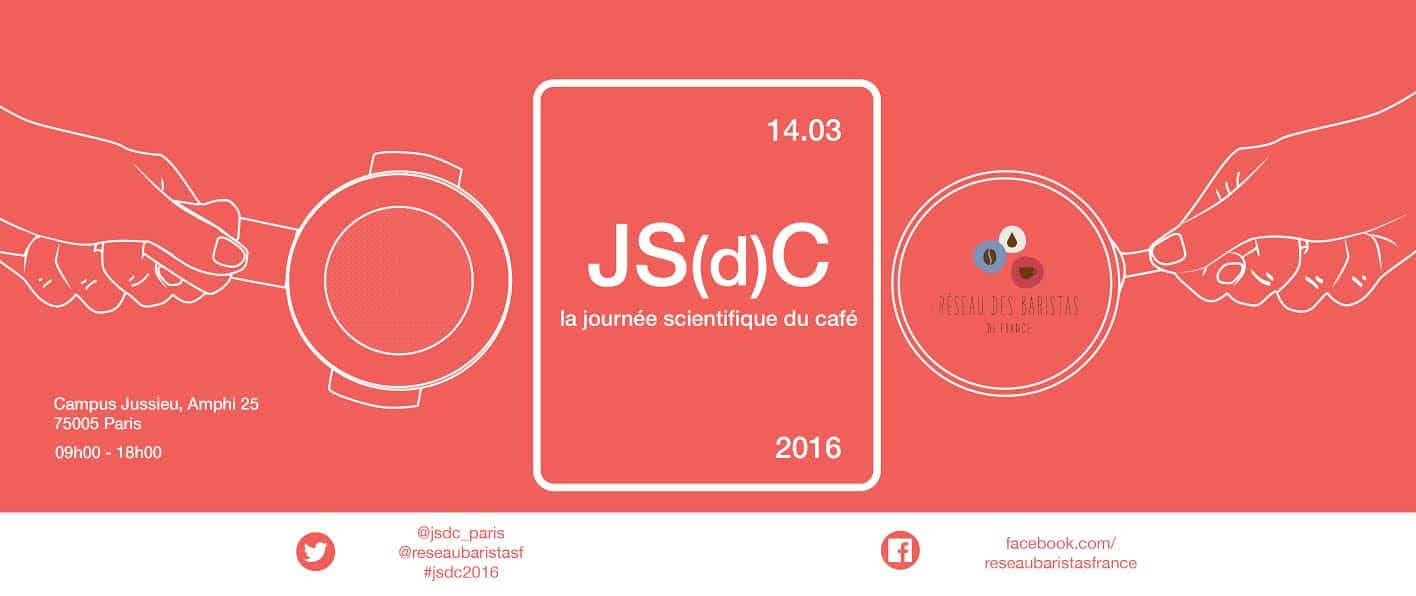 French coffee culture is flourishing at an exponential rate! We witnessed it at CoLab:Paris, and it hasn't stopped since then. It's clear that the international community in France is really doing a great job spreading the coffee word amongst its customers!
The Barista Network of France (RBF, Le Réseau des Baristas de France) is launching a new annual event, with the goal of spreading information across the various fields of speciality coffee. On the 14th March, La Journée Scientifique du Café (JSdC), will bring together coffee professionals with experience at origin, vendors of coffee, researchers, roasters and baristas; who will share their knowledge and experience at this Francophone event.
The RBF aims to present France as one of the leading coffee scenes in Europe, working to promote quality, specialty minded coffee. Science is at the core of our industry, and on the 14th March the JSdC aims to break down the sometimes intimidating scientific barriers, to help us understand what goes into that final cup.
The first year of the event will lead us through four different coffee pathways. Produce (Produire), Buy (Acheter), Transform (Transformer) and Taste (Goûter).
The speakers-rich programme allows for a discussion within each panel, brought to life by inspiring and revered Francophone professionals from each focus area. The speakers line-up is a diverse spread from various professions, delivering some very specialist research and information!
Do not miss out on the chance to network with some of the most educated and knowledgeable professionals in France, who are here to expand upon the science of specialty coffee today.