Helsinki Coffee Week 2019
September 30, 2019

-

October 6, 2019

Helsinki Coffee Week was organized first time in October 2018. The idea about coffee event that would consist of several satellite events around the city emerged when one of the organizers Samuli Parkkinen visited coincidentally Warsaw Coffee Week couple of years ago. In Helsinki Coffee Week, any speciality coffee shop can take part by hosting cupping, workshop or by joining Helsinki Disloyalty Card. In 2019, we have 12 speciality coffee shops all around the city taking part in Disloyalty Card and customers get their 6th coffee for free once they've collected 5 stamps from different cafés.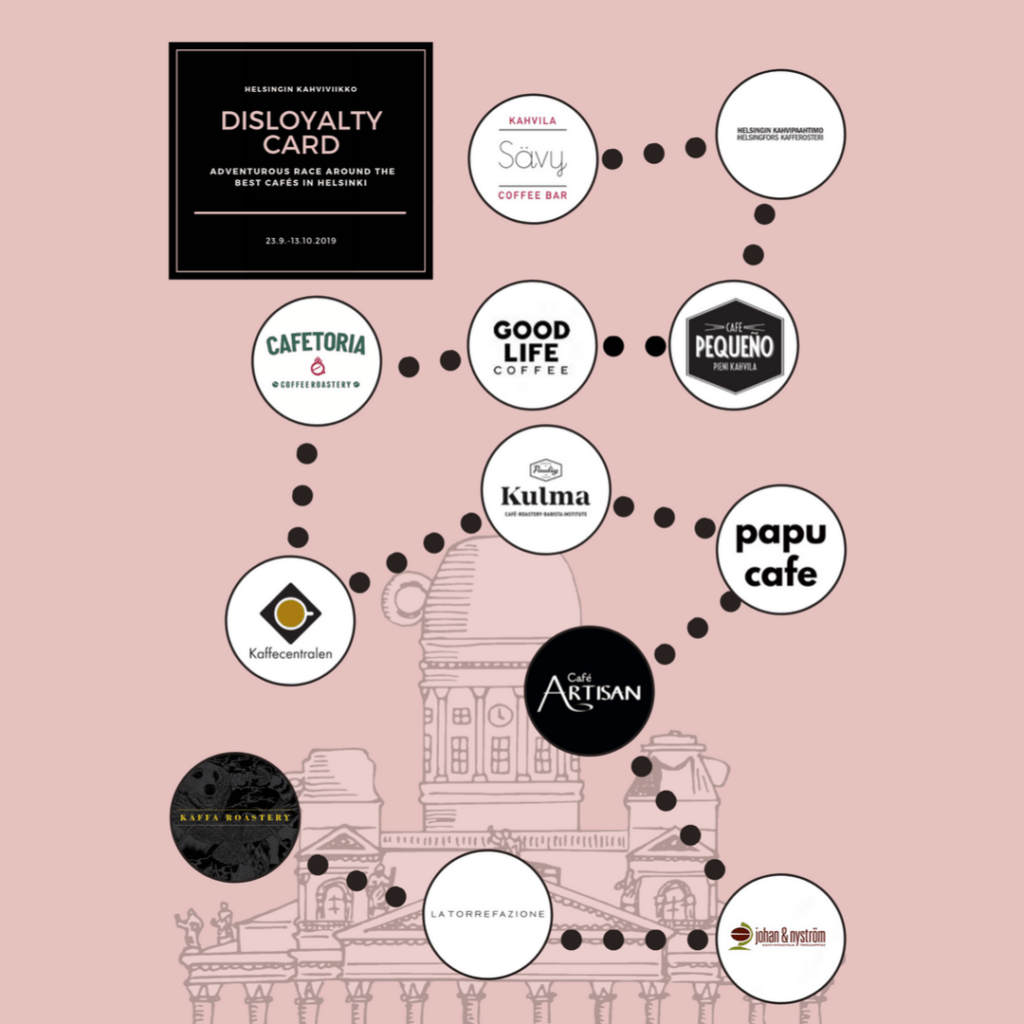 In addition to Disloyalty Card and workshops, Helsinki Coffee Week is hosting two independent coffee competitions: Helsinki Coffee Week Rooasters' Challenge and Finnish Moccamaster Championship.
In Roasters' Challenge, 14 speciality coffee roasteries around the country got 10kg of same green coffee about a month ago. By using their own equipment and methods they're aiming to roast the coffee as well as possible and on October 5th we'll gather around together and score the coffees by blind cupping. Every roastery gets to name one employee to the jury, so the winner is chosen by roasters themselves!
Finnish Moccamaster Championship will now be organized for the second time. 12 competitors (or optionally teams of two) will have 30 minute practice time with mystery coffee and 15 minute competition time. The goal is to brew the best tasting coffee with the most popular coffee brewer in Finland. The winner will be decided by a jury of three coffee tasting professionals.