German Comandante Cup
October 5, 2019 @ 2:00 pm

-

6:00 pm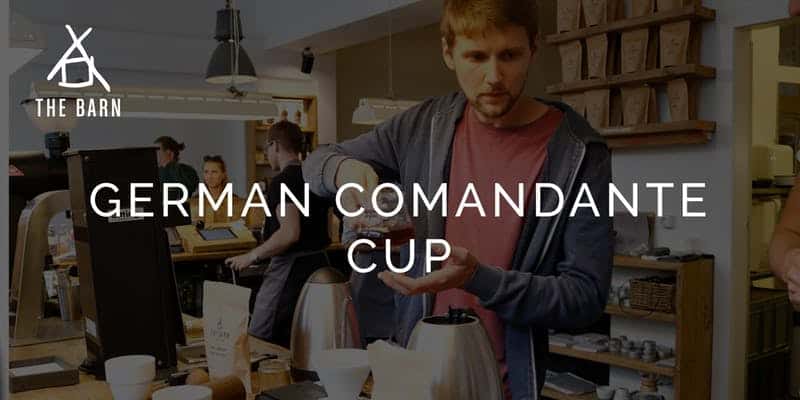 The Barn is honoured to announce the fourth German Comandante Cup hosted in Berlin. The competition is divided into three rounds: elimination, semi-final and a final.
They will feature 18 competitors. In rounds of 3, each will prepare a beverage within 10 minutes using whole bean coffee provided by THE BARN and hand grinders provided by COMANDANTE. You may also use your own COMMANDANT grinder.
During each round, competitors will be evaluated by 3 sensory judges.
In the first round, competitors will use a pour-over brewing method. During the semi-final, they will use a full-immersion brewing (we recommend the AeroPress) and during the finals, our competitors will use a filter brewing method of their choice!
Got knocked out early in the competition? The third finalist will be chosen at random so you will still have a chance at winning the German COMANDANTE Cup. This event is public and all are welcome to cheer your favourite barista!