German AeroPress Championship 2016
May 14, 2016 @ 10:00 am

-

5:00 pm

€15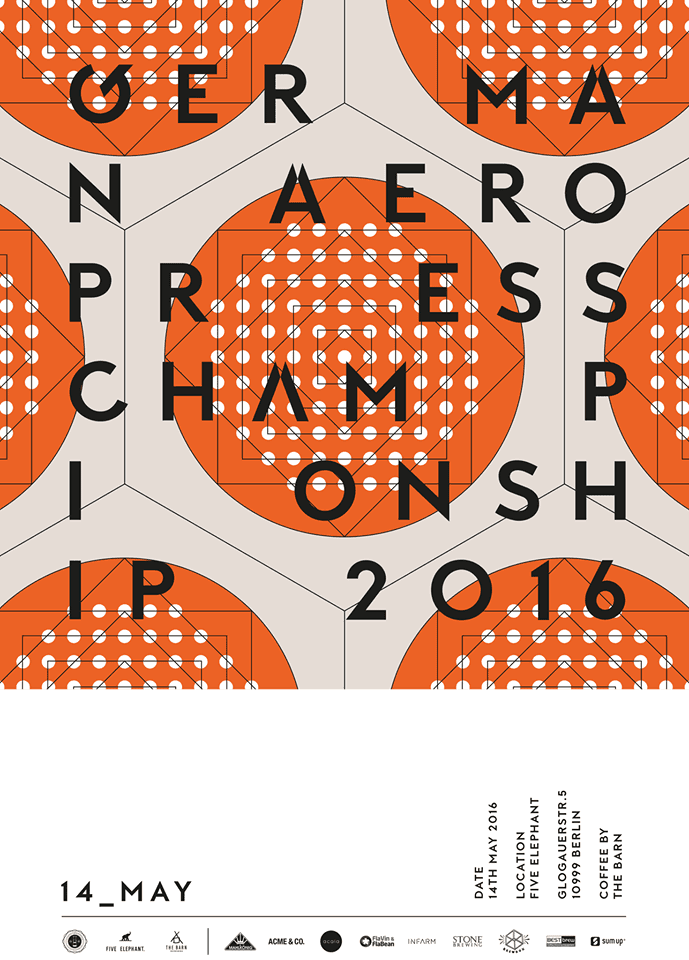 This year is the second year of collaboration between The Barn Roastery and Five Elephant Roastery, who put on the German AeroPress Championships. Contrarily to last year's competition, this time, The Barn delivers their version of competition coffee, while the whole show is to be hosted by Kreuzberg-based roastery space, located on the premises of Five Elephant Roastery.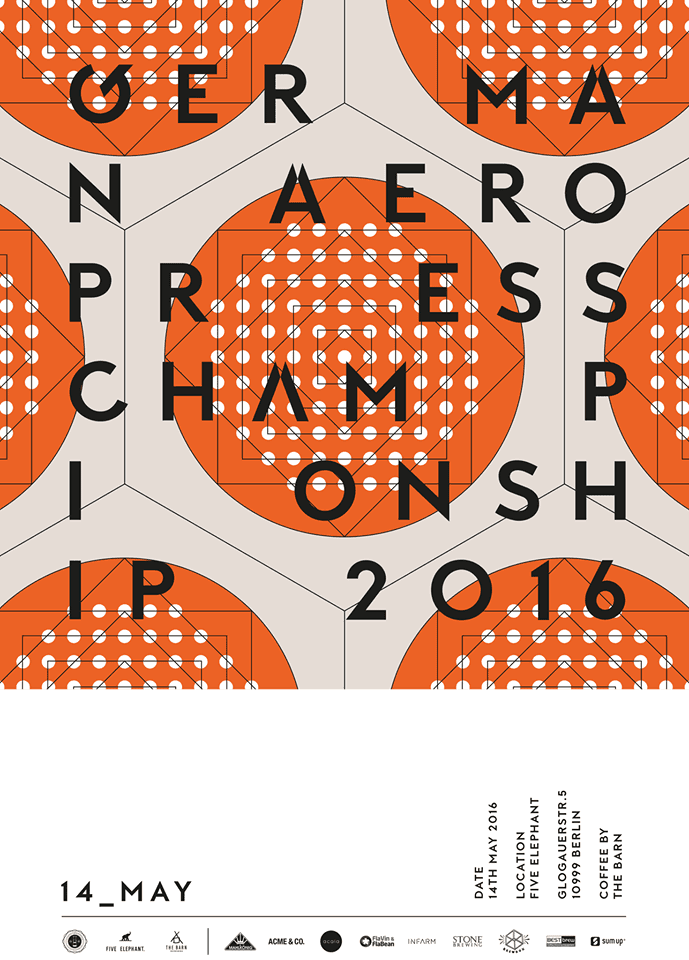 The competition has been limited to 48 brave competitors, which allows many baristas from Berlin and beyond to take part in this fun game! Emceed by Cory Andreen, 2012 World Cup Tasters Champion, the organisers promise a range of perks, including Acme / Mahlkönig pop-up brew bar as well as cheesecake service, while the panel of loveliest judges, Petra-Davies Vesela, Christian Klatt and Stephen Vick go through the rounds of competitors.
If you are to attend as a spectator, watch this: special merchandise is being prepped with the beautiful motives of this year's logo, such as T-shirts and hand-printed posters. If you are competing, you must have heard about the generous sponsors, Mahlkoenig and Acaia, as well as BestBrew, who will fly the winner to Dublin!
Go on then and apply to secure your spot!