Extrakce 2017
October 28, 2017 @ 10:00 am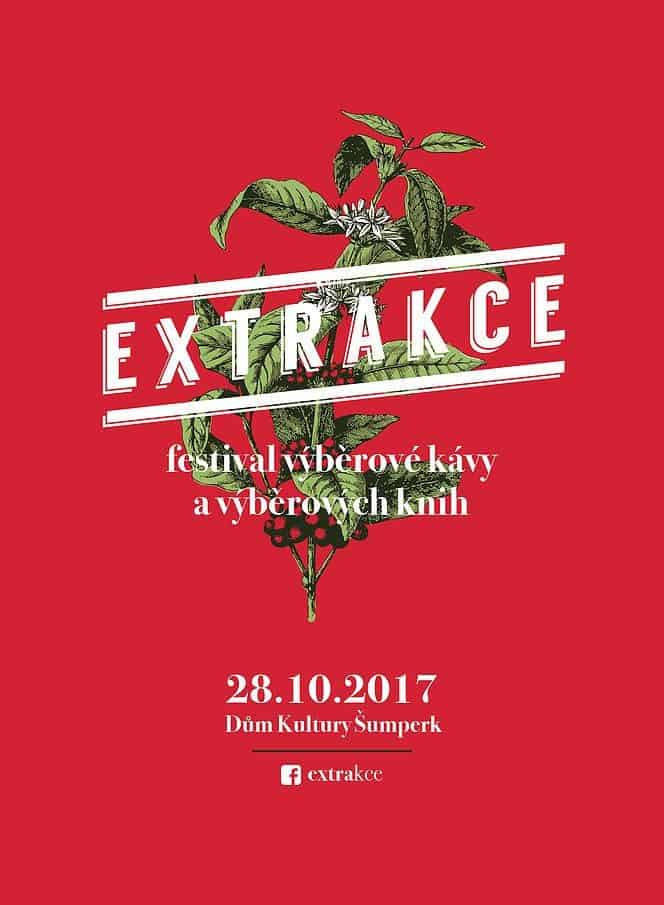 We invite you for the third year of the Sumperk coffee festival, which will be a big change!
Not only do we change the name of the event, but also the whole concept that will expand this year with a branch of a book. In addition to the leading Czech roasters and cafes, the event will also feature well-known and lesser-known Czech publishers.
The previous 2 years of the festival were attended by more than 1,600 people, not only from Šumperk but from the whole country. Coffee culture in the Czech Republic is experiencing a huge boom, and we would like to show the world that even in a small town, people can taste speciality coffee and discover its secret pleasures.
Visitors can taste freshly brewed coffee from all over the world throughout the day. They will learn how to prepare coffee using various techniques in the comfort of their home and learn about traveling to coffee plantations, coffee making or current trends in the world coffee scene.
Two espresso bars and one brew bar are prepared at the festival for the preparation of filtered coffee. There will be coffee tastings: cuppings, as well as workshops, debates and lectures on coffee and book themes.
You can look forward to familiar and less well-known publishers, the books themselves and reading from their current production.