CoLab:Barcelona 2016
November 28, 2016 @ 8:00 am

-

November 30, 2016 @ 5:00 pm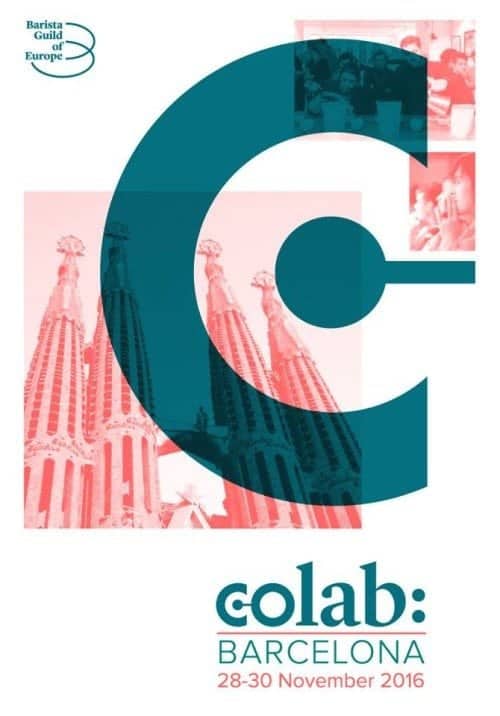 There is no need to introduce CoLab – after three successful events in Prague, Paris and Antwerp, it is time to bring CoLab down South, to the by-then-hopefully-still-warm city of Barcelona!
For international baristas, CoLab: is a great opportunity to discover a fast growing specialty coffee community that is becoming a hub in Europe.
For local coffee professionals, it is your opportunity par excellence to showcase your skills, coffees and city while developing personal and professional connections across Europe.
For both, it is an exciting chance to start a dialogue with each other as well as with some of the greatest voices in our coffee community, to exchange ideas and to get inspired.
CoLab focuses on connecting a local community with the international barista scene, both through hosting lectures and workshops as well as creating activities to discover and celebrate the local coffee scene.
This autumn's edition will be probably the most active and hands-on edition of them all. Active for the size of the city, CoLab:Barcelona will surely take the attendees through extremely interesting areas, as well as historic sites that are not to be missed. Hands-on for the top three themes – Sustainability, Service and Sensory! Three exciting topics that will for sure be extended in discussions prior, during and after the event! In addition to the main day's activities, the program will provide activities for CoLab'ers to investigate the local coffee scene through tours, roastery visits and cuppings!
There are more details to be announced, such as full programme, tickets release and more! Check out our Event section regularly and you won't miss it!