CoLab: Belfast 2017
November 28, 2017 @ 8:00 am

-

November 30, 2017 @ 5:00 pm

€85 – €105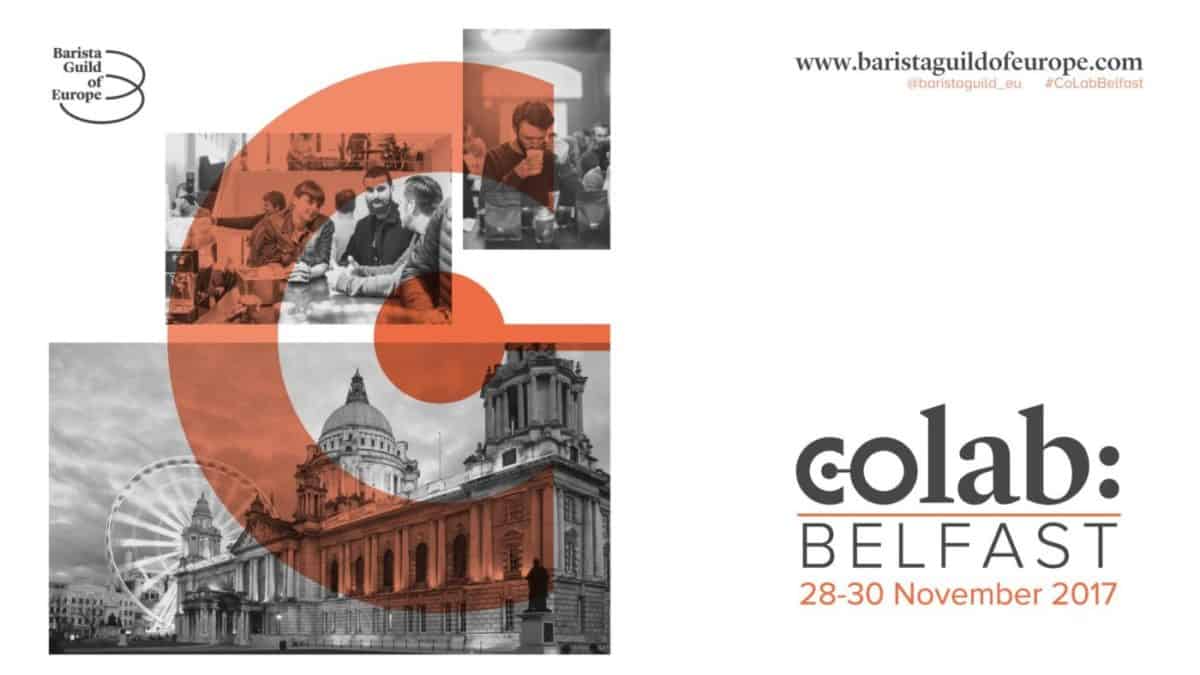 The Belfast coffee scene is on the rise with new cafes and roasters popping up over the last year, Belfast is an exciting place for baristas and roasters alike. CoLab: Belfast will put the city on the coffee map and inspire CoLab'ers through the experience of a young and alternative coffee scene.
The Program
Tuesday 28 Nov | The First Sip
CoLab: Belfast will begin in the afternoon on Tuesday 28 November. Early arrivers will be invited to join the Barista Guild of Europe Working Group for a city tour (details tbc).
Wednesday 29 Nov | The Body
The main day (29 Nov) of CoLab: Belfast will take place at the MAC Theatre, arts & event space in the Cathedral Quarter of Belfast. We'll host a morning of coffee talks under the themes of global issues, outside industries and cafe life before an afternoon of engaging workshops and the opportunity to investigate the morning talks in depth. This is your chance to get hands-on and engage with the event speakers as part of the CoLab format.
The Speakers
Ben Szobody – Pro Baristas
DON'T HIRE YOUR CUSTOMERS
Ben spent 15 years in political and business journalism in the U.S. before launching a handful of UK social projects — among them, Pro Baristas. He contributed to the World Atlas of Coffee and has co-published Longberry magazine with James Hoffmann. Pro Baristas now links unemployed people with satisfying coffee careers and speciality businesses with highly trained people via SCA certified courses, "soft skills" curriculum and close personal mentorship. As a project manager for One Church Brighton, Ben also runs a six-acre farm, an urban venue and community centre in Brighton as well as a weekly farmers market.
Kathe Kaczmarzyck – Levain London
THE CULTURE OF FERMENTATION
Kathe Kaczmarzyk is an avid fermentor currently residing in London. She works teaching fermentation, experiments with various processes, and studying the cultural world at large.
Ralf Rueller – The Barn
Ralf grew up in the German countryside. He has lived in Japan and the UK where he worked in finance before entering the coffee world. He pioneered Specialty Coffee in Berlin in 2010 by opening THE BARN. Known for an uncompromising approach to quality Ralf is constantly looking for ways of improving his coffees to showcase distinct terroir and clean flavors.
Thursday 30 Nov | The Aftertaste
In addition to the main day's activities, the program will provide a day of community event activities for CoLab'ers to investigate the local coffee scene through tours, roastery visits and cuppings!