Caffe Culture Show 2017
May 23, 2017 @ 9:30 am

-

May 24, 2017 @ 5:00 pm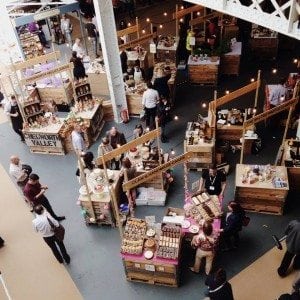 The Caffè Culture Show is the UK's leading gathering place for the café and coffee community, continuing to bring together all those who have a passion for pushing the industry forward.
From coffee to cleaning, roasters to refrigeration and technology to training, the Caffè Culture Show presents a cross-section of leading companies from across the industry supply chain. Source new suppliers and keep up to date with the latest trends from our industry experts.
INDEPENDENTS COFFEE ROASTERS' VILLAGE
We all know that customers will go where the best coffee is – fact. After all, that's what truly sets you apart from your competitors. Building on the success of 2016, the Independent Coffee Roasters' Village celebrates the huge growth in the number of independent coffee roasters that are cropping up in the UK.
– Understand the huge variety of coffee blends available
– Learn from the most passionate people in the business
– Gain invaluable knowledge to pass on to your customers and boost your credibility
MASTERCLASSES
The Caffè Culture Show has brought together some of the leading lights from the world of coffee and tea, giving visitors the chance to enjoy over 30 mini-masterclasses throughout the two days of the show.
From delivering show-stopping latte art and customer-pleasing coffee cocktails through to tea-tasting challenges, plus there's a chance to put your most complex coffee questions to a panel of our coffee geeks. It's the perfect place to learn all you need to know about the practical side of delivering a first rate product in your business.
THE ARTISAN FOOD MARKET
Artisan isn't a fad – it's here to stay.
With customers actively seeking out food made from local produce and organic ingredients, our Artisan Food Market offers fresh alternatives to your current sourcing channels.