Cafe Imports U.K. Legendary Coffee Tour: Manchester
June 29, 2017 @ 6:00 pm

-

10:00 pm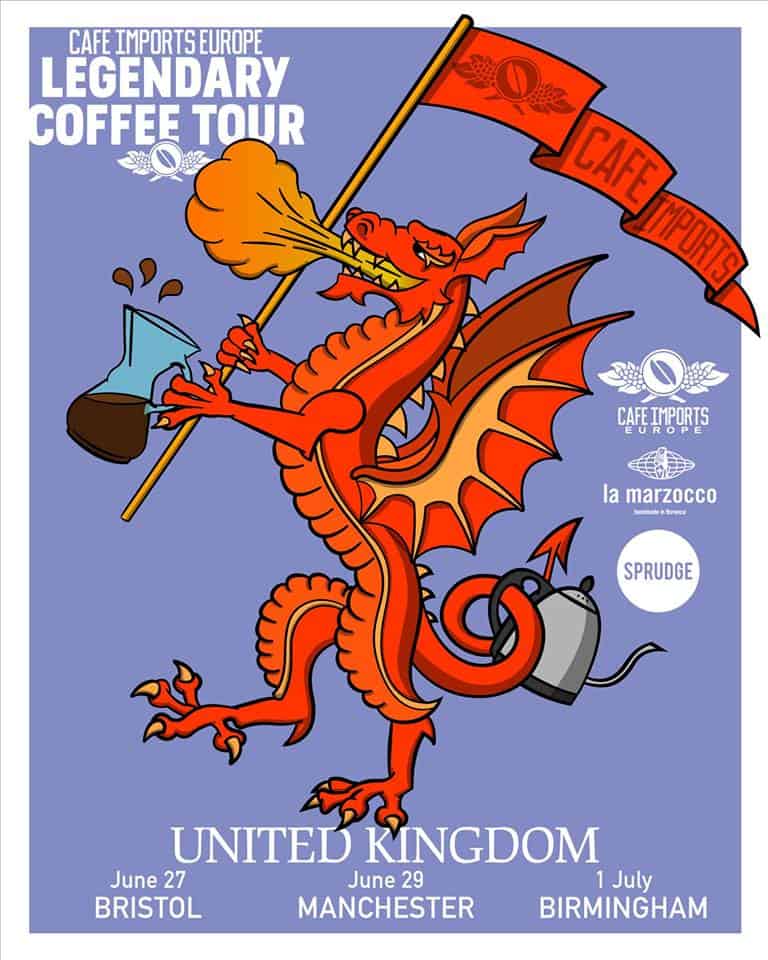 On the heels of our first ever Legendary Coffee Tour in the U.S., our traveling Cupping event/coffee festivity is jumping across the pond! Café Imports Europe is packing up their traveling cupping kit and headed to the United Kingdom at the end of this month!
Once again, our friends at La Marzocco are jumping on board as a sponsor for tour, as well as the master crafters at Sprudge.com, supplying media coverage of the festivities.
29th June, Manchester
TAKK, 6 Tariff St, Manchester M1 2FF, UK
Coffee Cupping, 5pm
Want to meet the Café Imports team? We will be giving a short introduction to who we are, how we work and then running a cupping at TAKK in Manchester. What could be better? There will be a few drinks afterwards, that's what's even better. See you there!