Brussels Coffee Week
September 26, 2016

-

October 1, 2016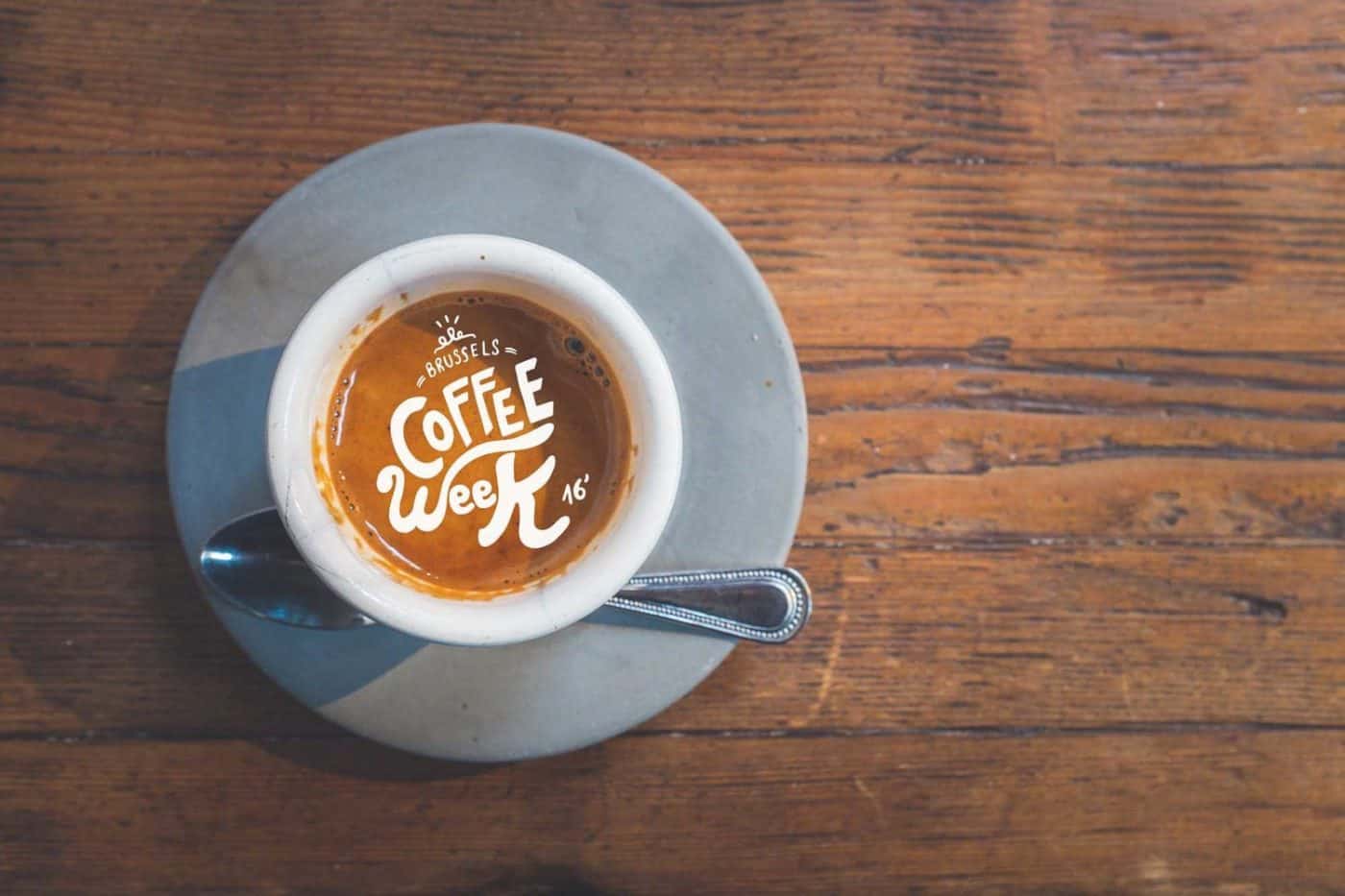 During one very special week, a cool selection of Brussel's finest coffee shops get together to let you discover the wonderful world of coffee!
Brussels Coffee Week is all about sharing a common passion, between professionals and amateurs. A week dedicated to taste, it's going to be all about sharing the moment and enjoying a great product that is coffee. The event also aims to educate about the preparation of coffee, where to get good beans in Brussels, and the tools you need to become an expert!
The week will include a series of events to be found across the city:
HINTERLAND 26/9
Coffee Cupping : observing the tastes and aromas of brewed coffee.
A standard coffee cupping procedure involves deeply sniffing the coffee, then slurping the coffee so it spreads to the back of the tongue. The coffee taster attempts to measure aspects of the coffee's taste such as body, sweetness, acidity…
This event is for a limited number of people, please do register here.
MAISON MICHELE GAY 27/9
From the cup to the plate – round table about coffee fragrance and coffee tasting with Delahaut roaster, Michèle Gay and Savas Varnavas – fragrance experts !
Round table and tasting at Maison Michèle Gay starting 7pm. Limited space (20 people). Confirmation will be sent the week before, please register here!
SCREENING "THE COFFEE MAN" + OR EXPRESSO BAR 28/9
"THE COFFEE MAN FOLLOWS SASA FROM ETHIOPIA, THE BIRTHPLACE OF COFFEE TO SEATTLE, WASHINGTON (USA), THE HOME OF THE SPECIALTY COFFEE MOVEMENT AND HOST OF THE WORLD BARISTA CHAMPIONSHIP."
Organized by Thomas WYNGAARD & OR Expresso Bar
Limited capacity (80 people) – first come, first serves basis ! Screening begins at 8pm. Register here.
CAFE CAPITALE 29/9
Café Capitale invites you to discover slow coffee ! You are going to learn how to use an Aeropress ! Relax, a professional instructor will be there to teach you how to do it. This is a unique and easy process that allows you to get a clear cup at home or even when traveling.
With a sweet selection of the best beans available at Café Capitale. A mini contest will take place and you will have the chance to win a cool package with an Aeropress, as well as coffees roasted by Café Capitale.
Workshop beginning at 6pm. Limited capacity (12 people) Confirmation will be sent the week before! Register here.
MY LITTLE CUP 30/9
Tasting + introduction to how to prepare a good cup of coffee at My Little Cup, starting 5pm!
My Little Cup is a unique espresso bar, the first of its kind in Belgium. They are proud of their world-class selection coffees, and the atmosphere you can find.
Register here!
CAFE DELAHAUT 1/10
Let's have a taste of the beautifully roasted coffee you can find at Cafés Delahaut ! Founded in 1864, Café Delahaut is probably one of the oldest and still active coffee roasters in Belgium. François Delahaut himself will be present to talk about the history of his family and their business.
But you will also be able to create your own coffee assembling different roasted beans together to create one unique blend!
Register here.
If you are in or near Brussels – and based on our latest article, you should be – come to taste some great coffees and meet the local coffee community!