Berlin Coffee Festival 2019
October 1, 2019

-

October 6, 2019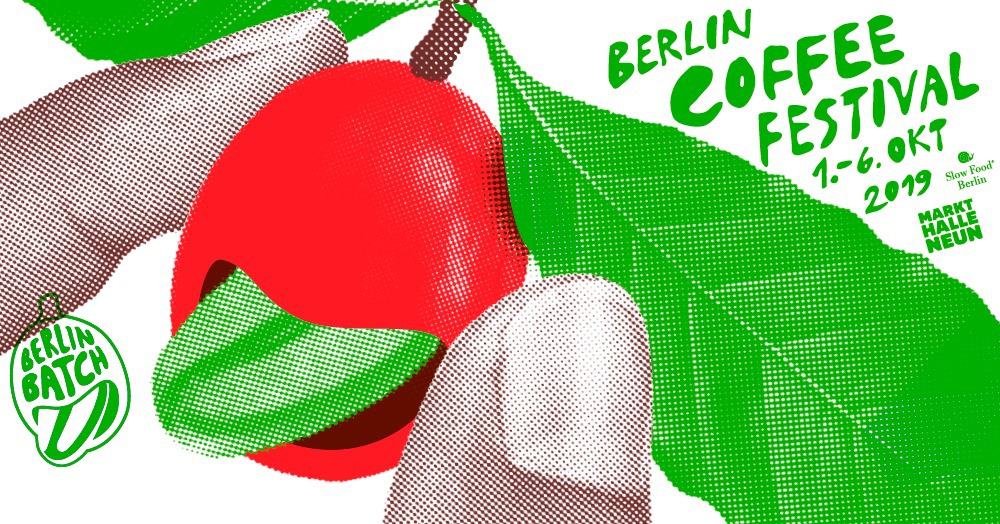 During this year's festival, you've got the chance to discover Berlin's coffee spots for five days – kicking off with the International Coffee Day on 1 October.
Take a deep sip into the world of coffee with countless workshops, lectures and tastings. Take part in a roasting session in your favourite roastery, discover new cafés or learn more about the inner workings of your coffee machine. Taste yourself through the city and get to know the people who want to change the future of coffee. Full program.
Coffee Market
The festival' finale is the big coffee market on Sunday under the roof of the historic Markthalle Neun. More than 30 roasters and many more enthusiastic coffee people will be showing what they do differently – and most importantly what change tastes like! Taste yourself through numerous coffee varieties and roasts, discuss transparency in the coffee trade at our Coffee Talks and stock up on the latest coffee roasts and everything else you need to make really good coffee at home.
Don't forget to bring your own favourite cup or alternatively use our deposit cappuccino cup – the coffee market's free of disposable cups!
Berlin Batch
With the fifth edition of the Berlin Coffee Festival, we want to show how small-scale farms and roasteries can actually make a difference. We're introducing the Berlin Batch: Coffee that is individually roasted by the partaking roasteries, but comes from a single farm – we'll be welcoming farmer Steven Vargas during the festival – and has been jointly imported and traded in full transparency.
Origin of the Berlin Batch is the Don Sabino Micromill in Costa Rica. For the Berlin Batch, three slightly different coffee varieties have been selected by our partner Cafe Imports Europe for the roasters to choose from – throughout the festival you can see for yourself in many Berlin cafés!