Barista League V, Helsinki
August 27, 2016

-

August 28, 2016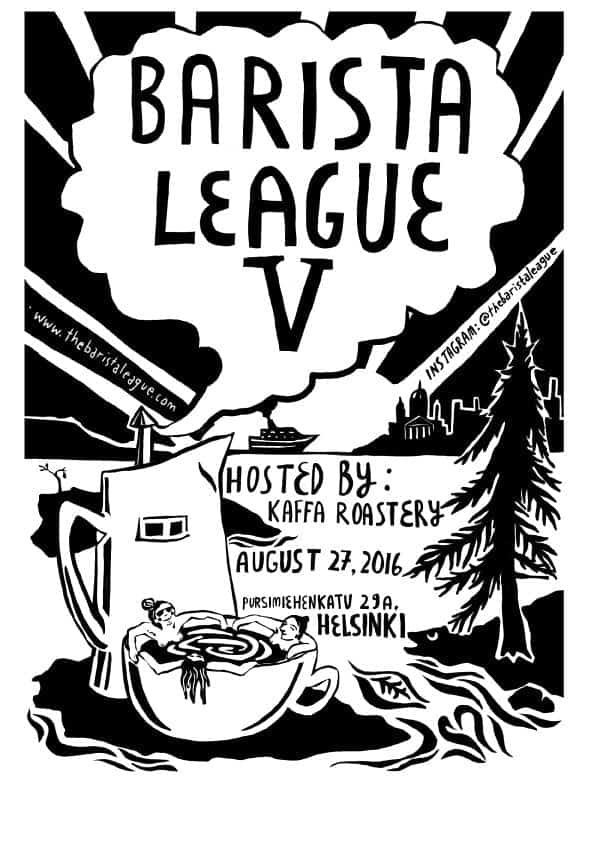 Steven Moloney is throwing another spectacular event open to all competitive baristas and non-baristas!
Barista League V comes to Helsinki, Finland, hosted by Kaffa Roastery!
To quote what sounds like the best invitation for a competition ever: "Come and join us in the far north for sun, sauna, coffee and tonnes of beer! Hosted by Kaffa roastery, I think this is going to be the most fun competition we have held so far." We definitely think so, too.
The participation is free of charge, and truly, you can only win in this one. Read the invitation again if you are still questioning weather to go, or not. If the competition itself is not enough you are probably one of those guys hungry for knowledge! And for you there is the second day of the event!
"We are also extremely excited to announce the first of our special auxillery events for Barista League V. Thanks to the generous support of Trabocca, we will be hosting a talk and a cupping focusing on green coffee. This is an aspect of coffee that not enough baristas get a chance to access, and so Boaz Bosboom will be talking all things production, quality, importing, buying and everything else you have wanted to know about green coffee at origin. Occurring on Sunday the 28th, 10am."
You see? Register now, or drop in if you are in Helsinki at the end of August!