2018 Dutch AeroPress Championship
June 20, 2018 @ 5:00 pm

-

June 21, 2018 @ 1:00 am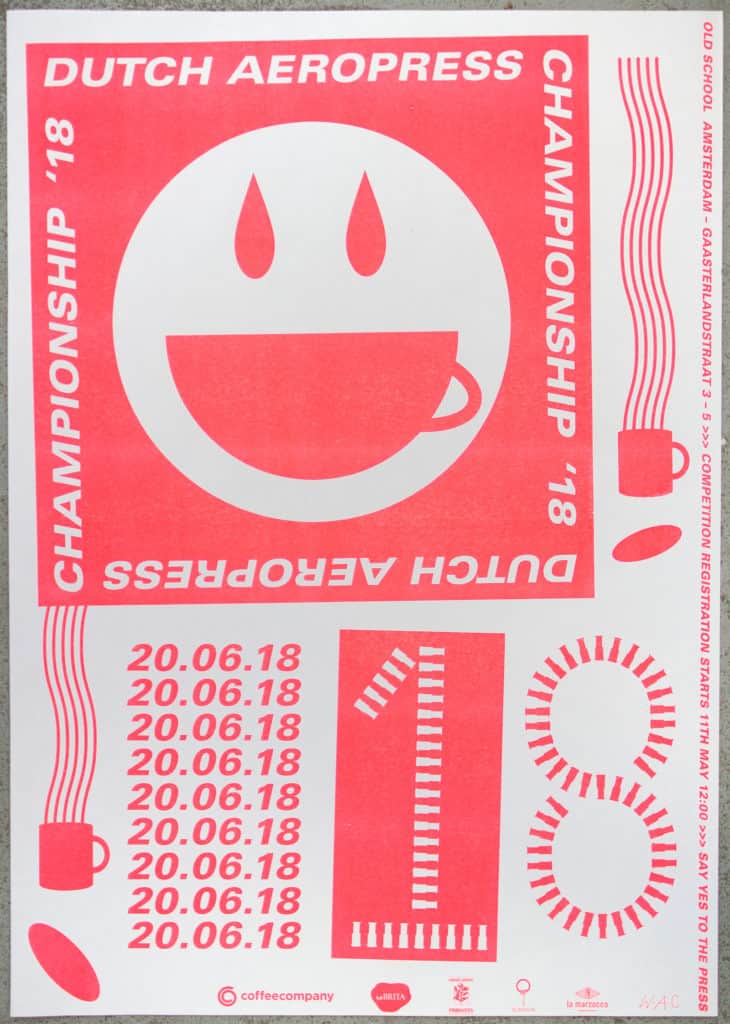 The Dutch specialty coffee chain Coffeecompany will be hosting the Dutch Aeropress Championship 2018. This year the event will take place on the 20th of June, the night before the largest European specialty coffee trade show – World of Coffee – starts in Amsterdam venue the Rai. The event draws more coffee lovers each year and has grown into the most popular of competitions in the Dutch coffee scene.
The Aeropress championships are becoming a worldwide renowned event with over 60 nations organizing an event last year. The competition will be moving to the venue Old School in a former school building close to the Rai. We will be expecting up to 400 attendees.
This year the winner will be representing our country at the World Aeropress Championship in Sydney. Last years Dutch champion was Jonatan Scheeper from Single Estate Coffee Roasters who represented the Netherlands in Seoul and made it through to the second rounds
This year's event allows for 36 competitors. Anyone working and/or living in the Netherlands is eligible for entry. Competitor registration opens on 30 January, 12h at coffeecompany.nl.
Poster
Every year a poster is made to promote every national Aeropress event. This year the poster for the Dutch Aeropress Championship is designed by Lennarts & de Bruijn, a multidisciplinary design studio based in The Hague.
About Coffeecompany
Coffeecompany opened their doors in 1996 to introduce people to the diversity of coffee. From directly traded single origin coffees to the first frozen cappuccino, the landscape of coffee was changed for good. With now locations all over the Netherlands and unrelenting enthusiasm for innovation, they have not stopped striving to make coffee better everyday.