2017 Slovak AeroPress Championship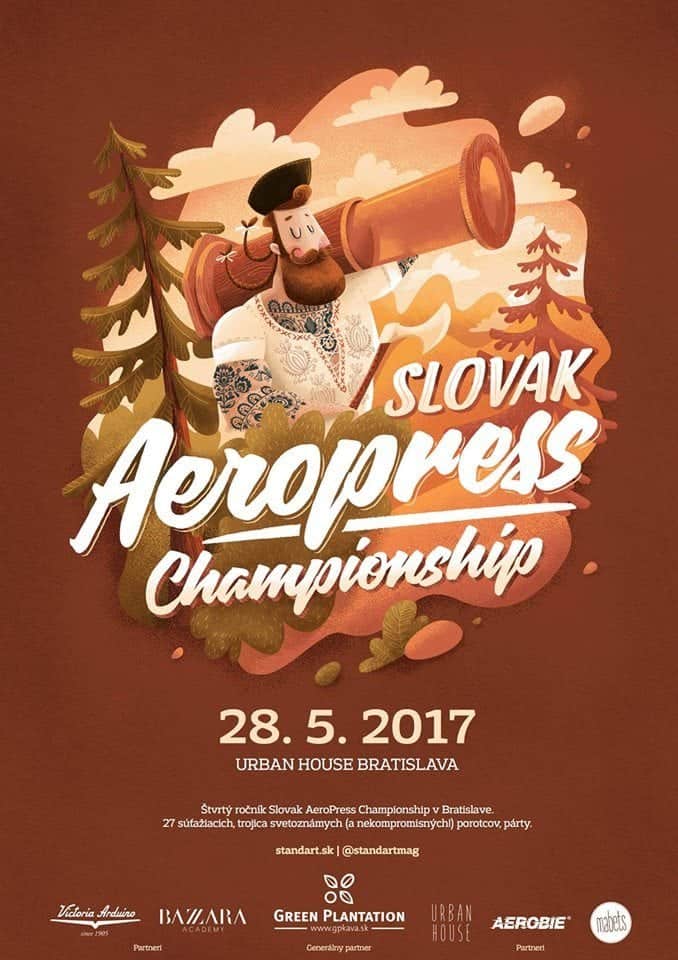 This year's Slovak AeroPress championship is happening just one day after the Standart Festival in Bratislava, hosted by Urban House. The winner will be sent to represent Slovakia in Soul, at the World AeroPress Championship.
This year's partners are Green Plantation, Nuova Simonelli CZ/SK, Urban House and mabets.sk.
In its first incarnation, the World AeroPress Championship held at the Tim Wendelboe coffee bar in Oslo, could only charitably be described as an understated affair. There were just three competitors, a token prize, and cake at the end. Eight years later, with events running in thirty-five countries and a global field of competitors nearing a thousand, the World AeroPress Championship is a very different story.
The format of the competition was designed around these three tenets, and while it has grown larger and slightly more complex with every passing year, it still remains focused on being an engaging, quick-paced and enjoyable format for competition.